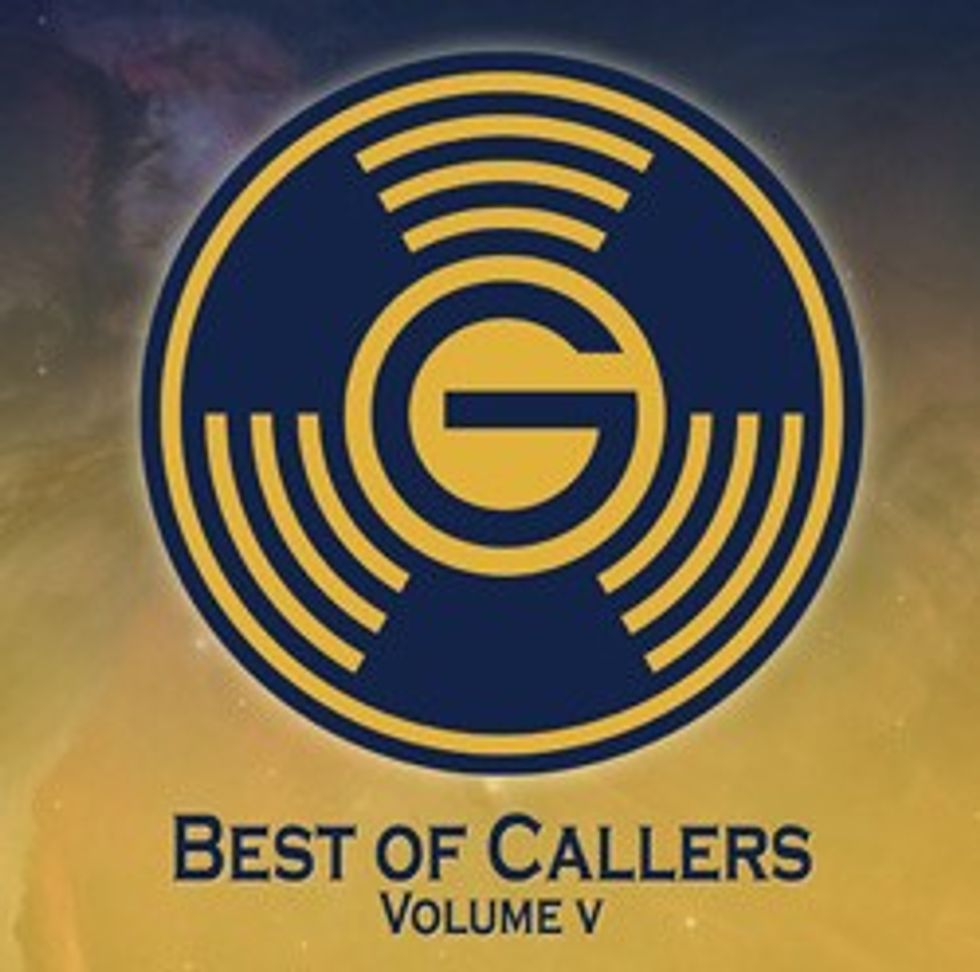 Best Of Callers - Volume 5
Despite the fact that Glenn Beck has debated thousands of angry callers on the air during the decades of his career --- and won the arguments a stunning 100% of the time---people just can't resist the urge to call in and state their case...
GLENN: 888-727-BECK, 888-727-BECK. Let's go to Paul in North Carolina. Hello, Paul, you're on the Glenn Beck program.

CALLER: Glenn, I couldn't believe it. I'm watching my show last night, 24, and the woman president at the end, it was like a real public service announcement, comes on on your Fox network and then gives a spiel about global warming. I couldn't believe it. Where did that come from?

GLENN: Well, they did it last week as well. I didn't see this last night's episode, but they did it last week as well with Kiefer Sutherland.

CALLER: Oh, no.

GLENN: Look, separate Fox from Fox News. They are, believe me, they're totally different from each other. Are you there, Paul?

STU: Looks like we lost him. I did see the episode last night, Glenn, and it was absolutely amazing because it was the president from the season.

GLENN: Yeah, yeah.

STU: And she was saying, you know, on 24 we have a lot of crises that need to be dealt with right away, but in real life we have one, too. The climate is changing and blah, blah, and she goes on this whole thing and it's like, go to Fox.com/24 to find global warming tips.

GLENN: You know, my life didn't change last night when I didn't see it. My life didn't change last night. I didn't see it.

STU: It's such a good show, though. It's good!

GLENN: Do they not know who their audience is? Do they not understand how assaulted people feel?

STU: I don't need that from 24.

GLENN: Exactly right.

STU: I don't need it.

GLENN: I'm watching you for entertainment. I am not asking you to lecture me, to teach me. I'm watching you for entertainment. That's what I want from you.

STU: Yeah, and I will give them the break that at least they didn't put it in the story.

GLENN: I'll give you that.

STU: It's at least a little bit of a separation. But there's just no need for it. Like we're not being assaulted enough from every source. Every time I want to buy a frickin' soda, I have to get cold water all over my hands because somebody vilified styrofoam 20 years ago. And we've been assaulted for this for years and years and years. The last thing I need it from is from the fake president on a fake TV show I'm trying to enjoy in a commercial.

GLENN: I think he's a little angry. I think he's got some issues.

DAN: But Glenn, the other thing I noticed in this audio is she said -- I saw the thing, too. They say climate change now. They don't say global warming anymore.

GLENN: But you know who started that? Bush! Bush started that.

STU: Yeah, because she actually said both. She said both last night, both. She started with climate change, then later said global warming. The bottom line is as you know, everything that is possibly going to occur in the weather is always related to global warming or climate change. As the even -- they don't even need climate change. When it got colder, they said the cold is only proof of the warming. It doesn't matter what it is. It's just this catchall for everything. It's just so frustrating to see it. I mean, you expect it when you go --

GLENN: I want 25 states, all I want is 25 states. I'll give you 20. I'll take 20 states.

STU: 30/20?

GLENN: I'll give you 30. I just want 20 states. That's all I want. Just give me 20 states. Are there 20 states that still have some common sense that will stand up and go, "You know what, I tell you what, you take all the stuff, you can have New York, you can have the stock exchange. We'll start over. We'll go in North and South Dakota. We're just going to take the mountain region. That's all we want. Just leave us alone."

STU: Unfortunately if you've looked at the election results, it's getting closer and closer to having only 20 states.

GLENN: Oh, wait until they've screwed up the census. I mean, it's like, where did you put that 20 million people? Oh, my gosh, we found them. They're in Philadelphia. Oh, my, oh, my gosh, look at this. Detroit, we found 10 million people. Isn't this weird? I mean, it's just --

STU: It was a lot harder, Glenn, back in the day. You used to have to be able to get dead people to vote. Now you can just create them!

GLENN: Now you just need to come up with a mathematical equation to create people that don't exist.

STU: It's much easier.

GLENN: It's much easier.

STU: It's all on a spreadsheet.

GLENN: And luckily Barack Obama can figure out that science that will create invisible people.