---
For the latest from the road...
---
Saturday, June 6
How does Glenn keep his figure while on the road?
Yum(?)
---
By Joe Kerry
Thursday, June 4
Glenn Beck in the video production truck
Get Glenn and a world-class creative photographer together and the result? Video and pictures of Glenn in what was described as a 'beautiful bathroom.' Must be that 'new art' we always hear so much about. I wonder if Glenn qualified for an National Endowment for the Arts Grant? Video by Rich Bonn.

On the Road with Glenn
In this picture Glenn just finished doing his own tour of the Midland Theater and is walking back to the stage to begin final lighting and sound checks. Glenn really doesn't feel comfortable in a theater until he does a walk through. He just loves learning about the theater's history. It drives us crazy because we think he should focus on the lighting and sound first!!! Photographed by George Lange.
Glenn laid down to stretch his back and George Lange saw a creative photograph opportunity.

George, like Glenn, has an ability to see the world in a very different way from most people.

Glenn doing a final lighting/sound check on stage at the Midland Theater. Photographed by George Lange.
---
I was torn on these pictures. I mean pictures in a bathroom? But also found them equally quirky. What do you think about the video/photos? Share them directly with Glenn on Twitter @glennbeck or me @gb_joe . Photographs by George Lange.
---
Midland Theater...beautiful... Photograph by Joe Kerry.
As twitterer @5Tots observed it was those "pesky progressives" that created such beauty--Glenn, your response? Photograph by Joe Kerry.
---
Continued...
---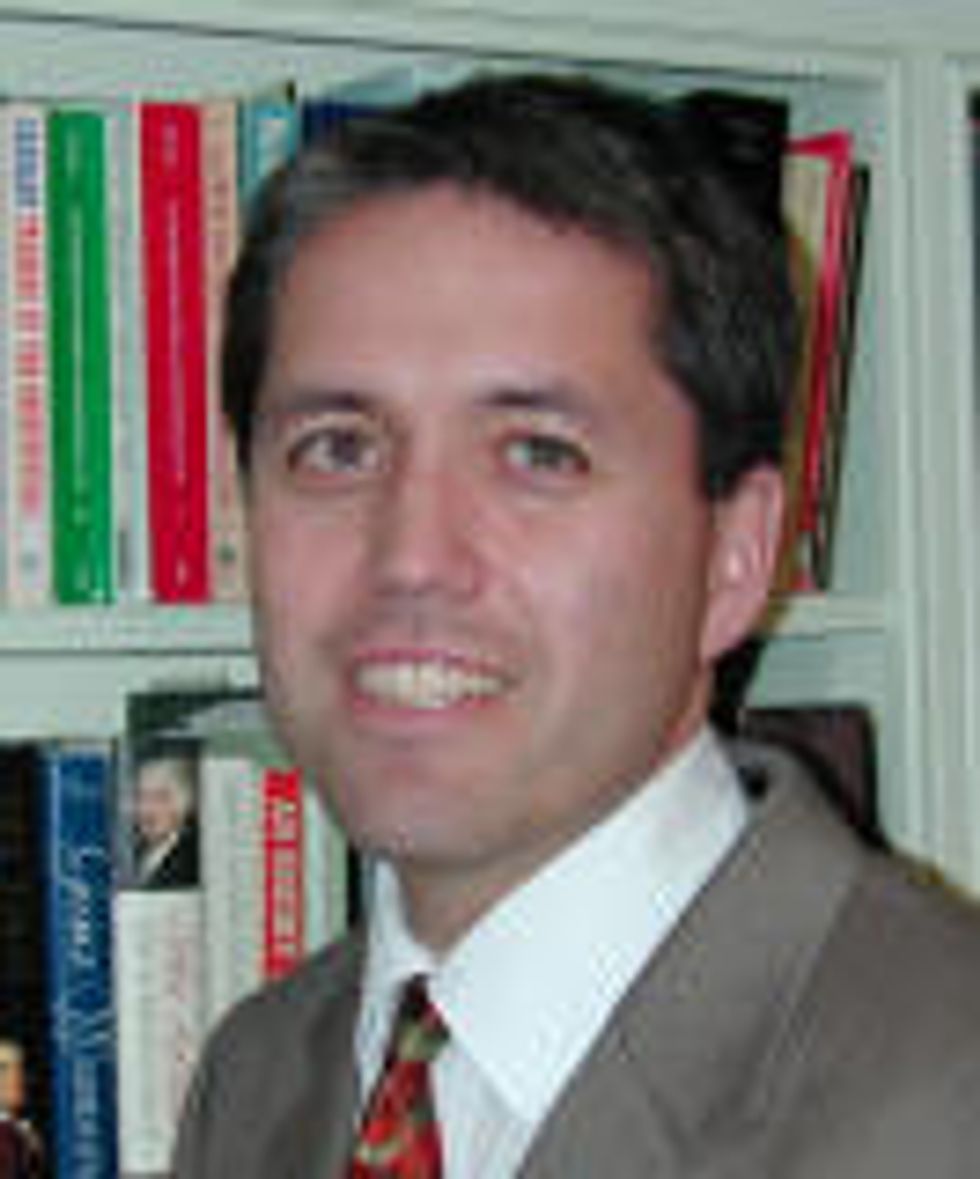 Joe Kerry
Joe Kerry Blog: On Tour with Glenn Beck
Have you ever wondered what it must be like to travel on tour with Glenn? Or want to peak behind the curtain to see what happens offstage? Have you ever asked yourself if 'on-air' Glenn Beck is the same person when he's 'off-air'? I hope to answer these and other questions this week while I'm on tour with Glenn and his team.
I'm a recent addition to Glenn's crew and it might sound backwards, but I knew Glenn even before I was a fan of the show. Long time fans will remember Glenn calling my cell phone and pulling me out of the courtroom with some pressing legal question which ranged from whether he would be able to sue candy cigarette makers to what the legal definition of 'entrapment' was. After four years of unscheduled and impromptu phone calls, Glenn was able to convince his general manager, Chris Balfe, to hire me fulltime.
Now, I see firsthand how Glenn and his team produce his radio, television, tour, magazine, newsletter, and books. With everything he does it always seemed like Glenn was given 37 hours a day while the rest of us lived on a 24 hour clock. How does he do it all?
I hope with this blog I'll be able to provide some good behind the scene photos and insights to answer these questions—and questions that you may have. I think I have one of the best seats in the house. I'm in the plane as he travels from city to city, I'm backstage as he prepares and am in creative meetings with him and his team—so I hope this blog acts as a type of backstage pass into the tour, his team and Glenn.
(So you made it to the end. If there's something you'd like to see discussed or have a question about the show let me know: joe@glennbeck.com).