Charles McQuillan / Stringer | Getty Images
So, last week we learned that back in 2020, a whistleblower filed a complaint with the FBI alleging that Joe Biden had taken bribes from foreign governments to influence U.S. policy.
The House Oversight Committee issued a subpoena to obtain that report.
Well, the other day the FBI told Congress to go screw themselves. They're not handing over the document.
Let me repeat that: The FBI is REFUSING to comply with a congressional subpoena to hand over evidence that could prove Biden has been compromised by foreign agents.
Frankly, I'm fed up.
I'm fed up with a corrupt government that weaponizes the justice system to punish enemies and shield allies. I'm fed up with feckless politicians who talk a big game but fail to actually DO something to hold Biden accountable. And I'm fed up with being told that there's nothing we can do about the Biden family's obvious corruption and criminal behavior.
It's time to take matters into our own hands. We can't just wait for Congress to issue more subpoenas that are just going to be ignored. I have a plan to finally hold the Bidens accountable—and I'm going to need your help to make it work.
I'll be outlining this plan next Thursday evening, May 18, at 8 p.m. ET. I will explain actions that YOU can take to ensure Biden faces the reckoning he deserves.
We'll be streaming this special on YouTube, Facebook, and at BlazeTV.com. But frankly, Big Tech is NOT going to like what I have to say, and I won't be surprised if YouTube or Facebook cuts off our stream.
To ensure you can watch the full special, even if Big Tech censors us, please subscribe to BlazeTV today.
Your support is vital to ensuring that we have the resources to continue exposing the Biden crime family and all those in power. This is so important that I asked my team to activate the code FEDUP for $30 off your first year of BlazeTV. This is the biggest discount we ever offer—because it's that important that you join us.
So subscribe today, and then join me next Thursday evening at 8 p.m. ET, and let's start fighting back.
Yours in the fight,

P.S. The cavalry isn't coming to the rescue. We ARE the cavalry. We can no longer wait for weak-kneed politicians to make good on their empty promises. It's time for action. Join BlazeTV today and help us fight back. Don't forget to use the code FEDUP at checkout to get $30 off your first year of BlazeTV.
BRITTA PEDERSEN / Contributor, Chip Somodevilla / Staff | Getty Images
I want to talk specifically here to those people in journalism.
Don Lemon, I used to think we just really disagreed with each other. I don't believe that anymore. I think you might be sick. I think you might be living under some delusion that makes you believe the things you're saying are true. But they're not.
Have you considered doing your show on this platform? Maybe worth a try. Audience is much bigger.
— Elon Musk (@elonmusk) May 10, 2023
I have never, ever wanted you silenced. I have no problem with someone trying to make their point of view. That doesn't mean I agree with you. It doesn't mean I'm not going to counter your arguments or point out I believe these things are total falsehoods. But I do not want anyone silenced. Not anyone—even on the left.

I sincerely ask you to take Elon Musk up on his offer and take your show to Twitter. And I mean it. Right now—and this could all change—right now, what Elon Musk is doing is reasonable and American. He is trying to turn Twitter into an actual town square.

What Elon Musk is doing is reasonable and American.
A town square is a place where, traditionally, in America, you could always go, and there would be somebody on their soapbox. You would listen to them. Then, you would go to another person that was on their soapbox, and you would listen to them. They might be disagreeing. But you could hear everything. That's the way we did it in the 1700-1800s.
Last year, the New York Times put out a poll that found one in five Americans say politics hurt their relationships with their friends or families. I don't believe that number is that low. Only one in five! Across the political spectrum, do you know the one thing we all agree on? We're too divided.
There are two solutions to this.
One, I believe, is evil. You liquidate all the people that disagree with whatever the government says. Whatever the leaders or the elites say is true becomes "permitted speech." For all those who dare challenge the official narrative, you either liquidate them or put them in jail. It's been done before. If you were an awful, evil person who believes in dictatorship, that's a legitimate way to deal with things.
The other solution, which has always been the American solution, is open communication. ALL voices. It used to be the case in America that people of all stripes could get all pieces of information. Why is this so important? Because if I am lying to you about what's happening, you should be able to hear it. When you are able to hear something openly, then others are able to discredit it through free and open speech.
We need the space for speech to be protected and to say whether something is orisn't true. Let someone dare speak their mind, and we THE PEOPLE can debate amongst each other whether their statement is true or false. This was the intention of the First Amendment.
This is really important. But we don't have that now.
When you are able to hear something openly, then others are able to discredit it through free and open speech.
Right now, people like me, and Ben Shapiro, and Tucker Carlson are being throttled by social media platforms like Facebook and YouTube. We actually have teams of people to manage this. You can't believe the amount of time and money and energy it takes to strategize every single day on how NOT to get censored for sharing what we believe to be true!
Tucker Carlson has found a very ingenious way to make sure his voice isn't blocked. Fox News is, I believe, doing some very Fox-News-sort-of-things to keep him silent, for at least a couple of years. That can't happen. Legally, they think they can get away with it. I don't think so, but I've not read Tucker Carlson's contract.
Tucker Carlson has found a very ingenious way to make sure his voice isn't blocked.
But this is what makes Tucker's move so ingenious. The one outlet that is most likely not prohibited by his contract is Twitter. We all own our own Twitter feeds as individuals. Our employers don't own our personal accounts. Companies don't own our Twitter feeds. WE DO.
At Fox, they have been ignoring the power of the internet for years. When I left, they didn't cover anything online. Because Roger Ailes thought "online" was a fad. I told him, "No, it's not, Roger." And he said, "Well, you go ahead and do that internet thing. That won't amount to anything."
I responded, "Roger, you really need to pay attention to the internet. I know people thought television is a fad. This is not a fad. This will come and destroy Fox News, as you know it." He laughed at me. They never took it seriously until we built TheBlaze and became a threat, and they started to build Fox Nation.
They never took it seriously until we built TheBlaze and became a threat.
We have been in discussions already with Elon's team about the possibility of streaming something exclusive and special on Twitter. God willing, if Elon stays his course, Twitter will become one of the only social media platforms that actually supports free speech and transparency.

I do not expect Elon Musk to censor anyone on the left, and I believe he actually wants the left to take him up on his offer of "you stream things too." This is the idea that YouTube and Facebook were supposed to be. That's how they pitched Facebook to us in the first place. We were the ones that helped build Facebook. And then they turned it all around on you and took all of our subscribers. Now we have to pay for access to the very same people we brought to Facebook.
We have been in discussions already with Elon's team about the possibility of streaming something exclusive and special on Twitter.
This is why I started TheBlaze 12 years ago. We needed a space to speak freely. And we still do. It's not enough just to have BlazeTV, because you need an additional microphone. If you can speak all you want to a group of people, it doesn't matter—if those people are behind a wall. That's where we are with social media today.
The Germans found out that putting people behind a wall is a very effective way to shut your dissidents down. Just put them in a ghetto. And we've talked about the digital ghetto for a long time. Between what Elon is doing and the Twitter Files, we have seen Big Tech and the government's coordinated effort to put political dissidents behind a digital ghetto. Now, Elon is breaking us out, at least on Twitter.

We can amplify everything we say on BlazeTV on Twitter in a way that no other social media platform has allowed anyone to do. Anyone who believes in the right to free speech—I see us all as a team—myself, BlazeTV, the Daily Wire, Twitter—I am thrilled to partner with anyone who believes in the First Amendment.

We can amplify everything we say on BlazeTV on Twitter in a way that no other social media platform has allowed anyone to do.
I doubt Elon Musk and I agree on an awful lot. But we don't need to agree. We only need to agree that freedom of speech is paramount for a free society. And anyone who is against censorship, all censorship, I stand with you!
This is why Tucker Carlson is taking a version of his show to Twitter. And it's a brilliant move. It wouldn't be possible if Elon Musk hadn't put his money on the line and, quite honestly, his neck on the line, to turn Twitter from the "Ministry of Truth" into a marketplace of ideas.
I urge everyone in this audience to get on Twitter and to learn how to disagree again without hating each other. Why not treat Twitter as an intellectual coliseum to hash out the real issues we are facing? Because we may finally—at least for a while—have an even playing field online.
Why not treat Twitter as an intellectual coliseum to hash out the real issues we are facing?
So, Don Lemon, I would never ask you to join BlazeTV. You don't belong here. We are looking for people who love America, love the truth, and love the Constitution and the Bill of Rights. I don't believe you fit that. But on Twitter, you absolutely fit that. As do I. As does Tucker.
Join us on Twitter. And may the best ideas win.

Bloomberg / Contributor | Getty Images
The Capital Research Foundation published a report that George Soros has poured nearly $21 BILLION dollars into U.S. politics since 2000, aptly calling him "the biggest ATM for leftist political causes in the world." 23 years and $21 billion dollars later, has our country benefited from Soros' generosity? Even Democrats are beginning to catch on to the detrimental consequences of extreme left politicians.
Moreover, Soros has created a model for fellow billionaires to fund political activism, expanding his influence far beyond his dollar-and-cents value. Parker Thayer from the Capital Research Center describes Soros' influence in the following:
George Soros created the model for the modern politically inclined billionaire. His view of political giving as a philanthropic endeavor has created an entire class of copycat billionaires who generously fund activist politicians with too many degrees and not enough common sense.

Nowadays, the Left is funded by a whole host of billionaires, but even at the ripe old age of 92, Soros is still leading the pack.
Under the regime of Soros-backed attorneys, innocence is determined by the color of your skin rather than by the content of your character, rolling back everything Martin Luther King Jr. fought for. They ensure criminals are given a free pass while the innocent are prosecuted in their place—all in the name of their "woke" utopic agenda. One prosecutor even had the audacity to prosecute former U.S. President Donald Trump on clearly politically motivated charges.
It comes as no surprise that Soros is funding the Left's most powerful PACs, pushing money into leftist campaigns and causes. In 2022 alone, Soros poured $179,885,784 into Leftist PACs and candidate campaigns, ranking number one out of OpenSecret's 30,177 top politically affiliated organizations in terms of the sheer dollar amount.
Here are the TOP 9 recipients of Soros' EXORBITANT funding in 2022.
1. Democracy PAC II: $175,000,000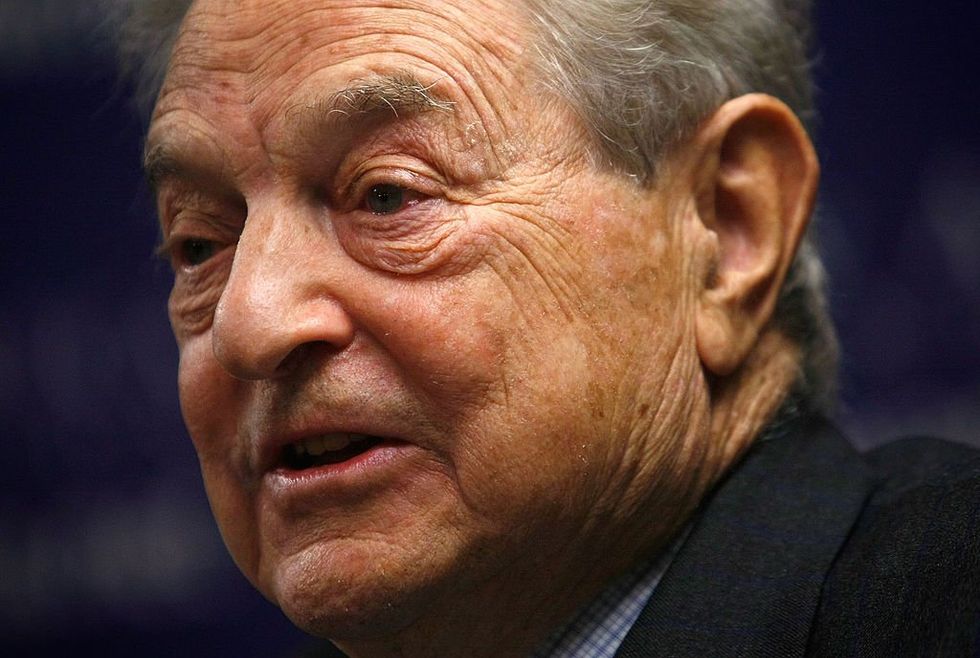 Alex Wong / Staff | Getty Images
It comes as no surprise that the top recipient of Soros' funding is another Super PAC owned by Soros himself. Democracy PAC II's recipients vary from Democrat congressional funds to leftist social organizations, including Senate Majority PAC, House Majority PAC, Black PAC, Black PAC, Care In Action Pac, and more. Most donations are $1,000,000 or more.
Soros poured $125 million into the PAC ahead of the 2022 midterms and another $50 million the following year.
2. Democracy PAC: $183,713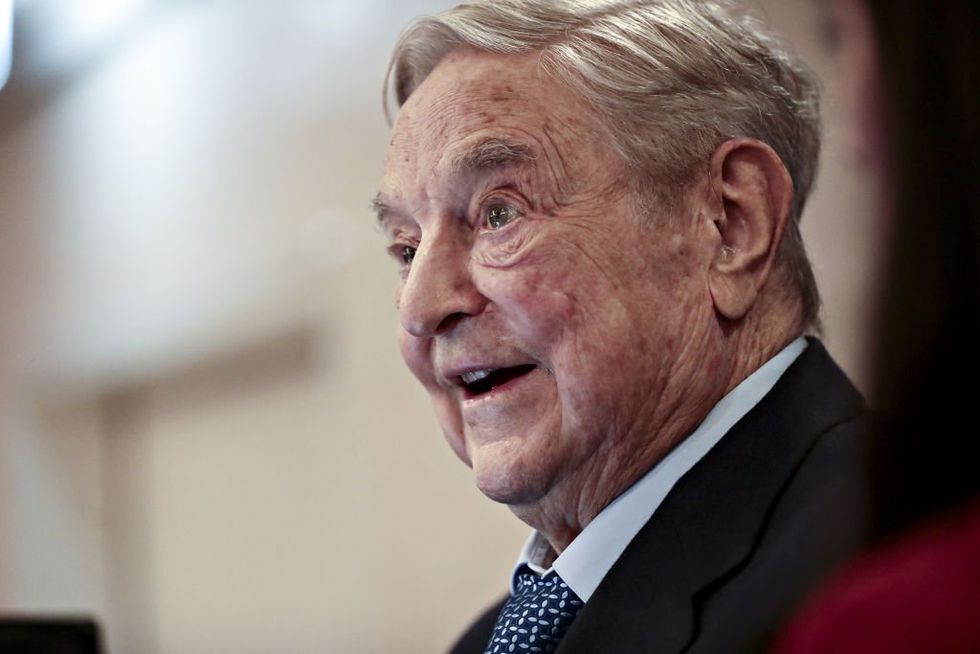 Bloomberg / Contributor | Getty Images
Democracy PAC was Democracy PAC II's predecessor that Soros founded in 2020 to help push Biden's defeat of Trump and the success of other Democrat candidates. In 2022, they spent $81,073,439 on Democrat candidates and causes.
3. DNC Services Corp: $1,593,332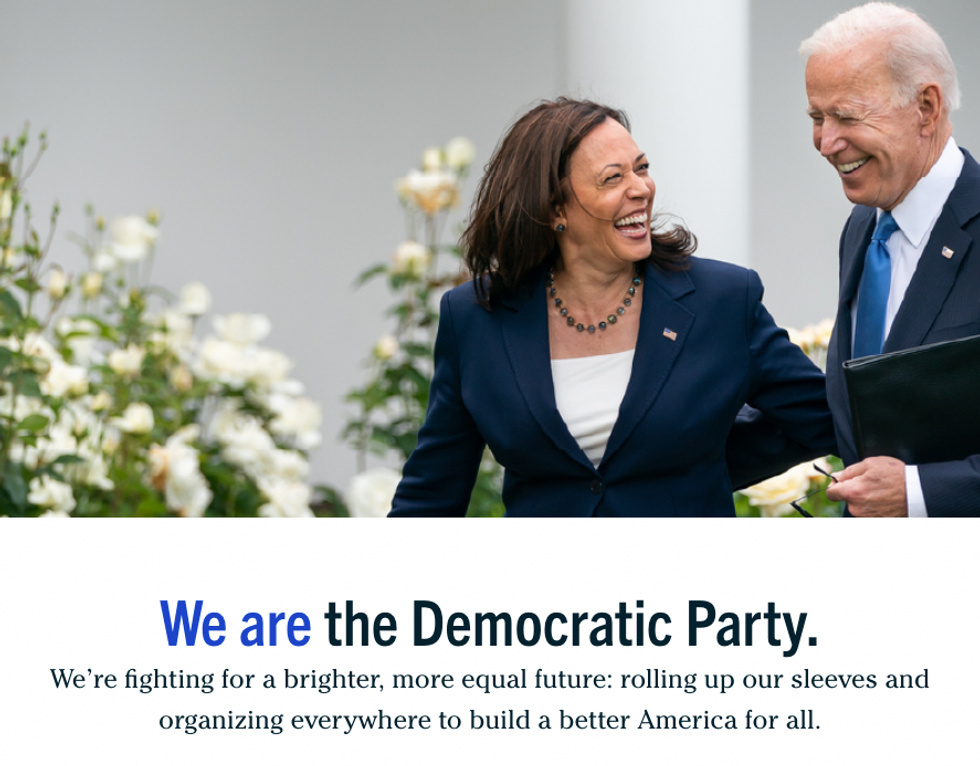 Katarina Bradford / Glennbeck.com | DNC Services Corp's site
The DNC is the activist arm of the Democratic National Convention. They fund campaigns of Democrat candidates around the country with their whopping $315,027,836 annual budget (as of 2022).
4. Colorofchange.org: $1,000,000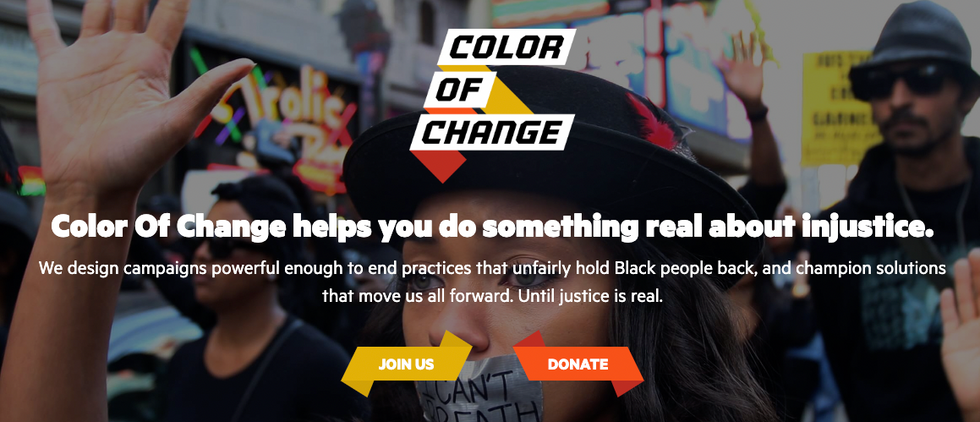 Katarina Bradford / Glennbeck.com | Color of Change's Site
Color Of Change recently came into the spotlight over Soros-backed Manhattan AG Alvin Bragg's prosecution of Donald Trump. Bragg received significant funding and support from Color of Change, a PAC dedicated to "end practices that unfairly hold Black people back." Out of their $4 million expenditures in 2022, Soros funded nearly a quarter of their entire budget.
5. Justice & Public Safety: $569,000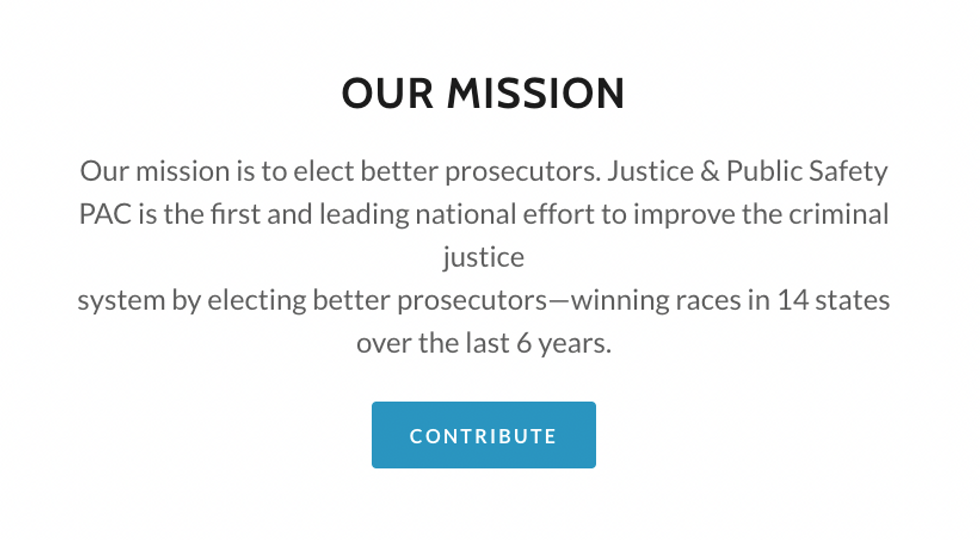 Katarina Bradford / Glennbeck.com | Justice & Public Safety's Site
The Justice and Public Safety PAC's sole aim is to get leftist prosecutors elected. As Soros contributed to 97 PERCENT of the entire PAC's 2022 budget, these prosecutors are likely Soros-backed.
6. Democratic Senatorial Campaign Committee: $505,500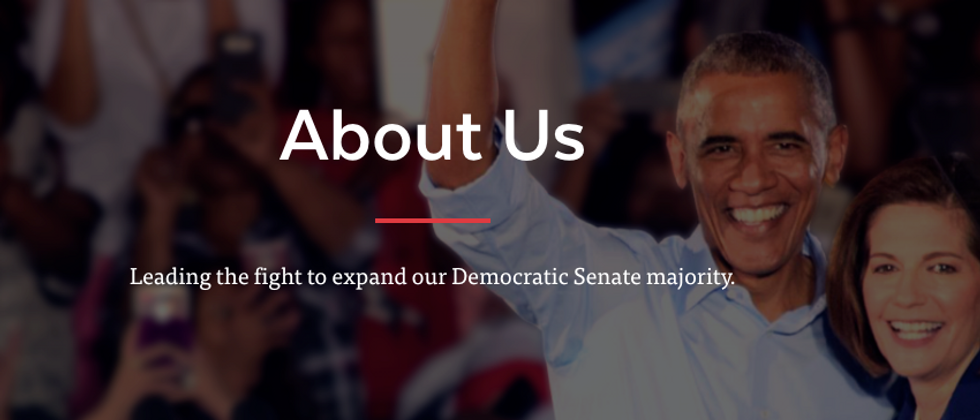 Katarina Bradford / Glennbeck.com | Democratic Senatorial Campaign Committee's site
The Democratic Senatorial Campaign Committee (DSCC) prides itself in being the only PAC solely dedicated to retaining a Democrat majority in the Senate. The PAC spent a whopping $298,027,976 in 2022 on Democrat Senatorial candidates, the top recipients of which were Democratic candidates in key election states, most notably, John Fetterman.
7. Forward Majority Action: $200,000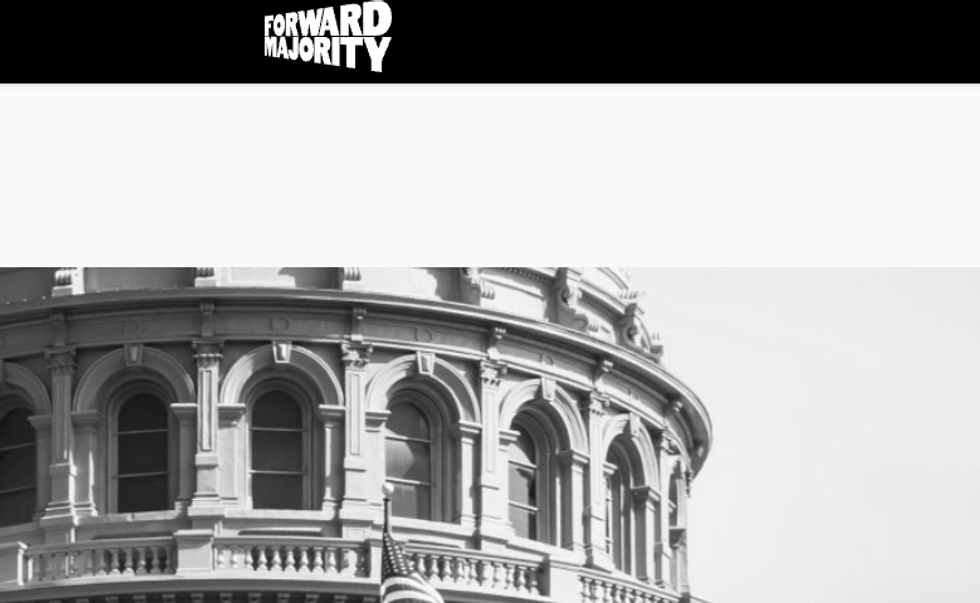 Katarina Bradford / Glennbeck.com | Forward Majority Action's site
Forward Majority Action focuses on securing Democrat seats in state-level legislatures. Is it any wonder why there has been a surge in local-level woke policies? They boasted of a nearly $14 million budget in 2022.
8. Raphael Warnock: $23,532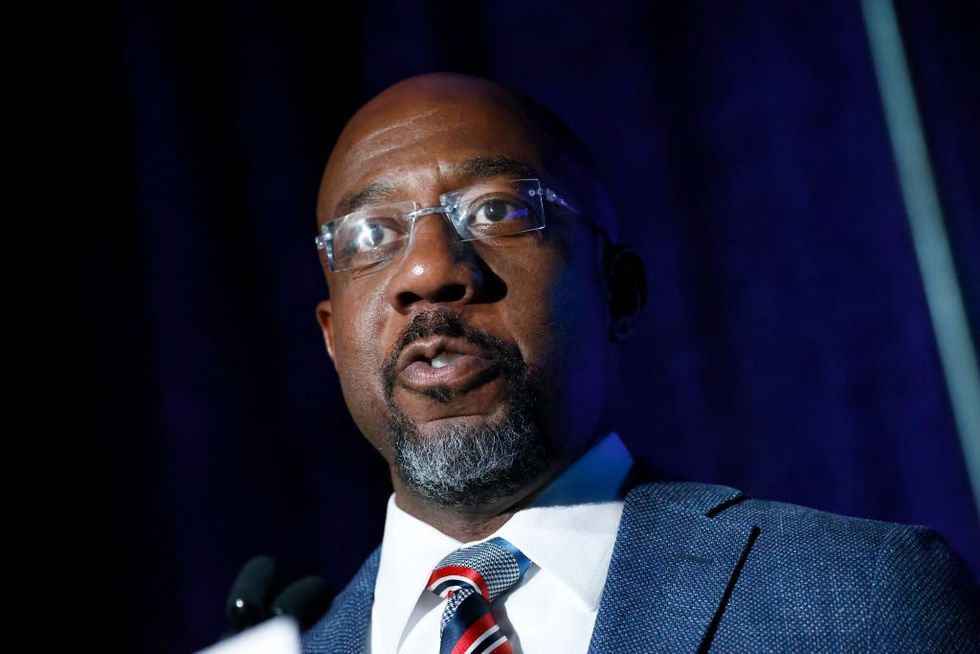 Paul Morigi / Stringer | Getty Images
Soros' PAC gave a significant donation into Progressive Georgia Senator Raphael Warnock's campaign amid the razor-thin 2022 runoff election during the midterms. Did Soros' donation save Warnock's seat from his Republican challenger?
9. Build Our Movement: $20,000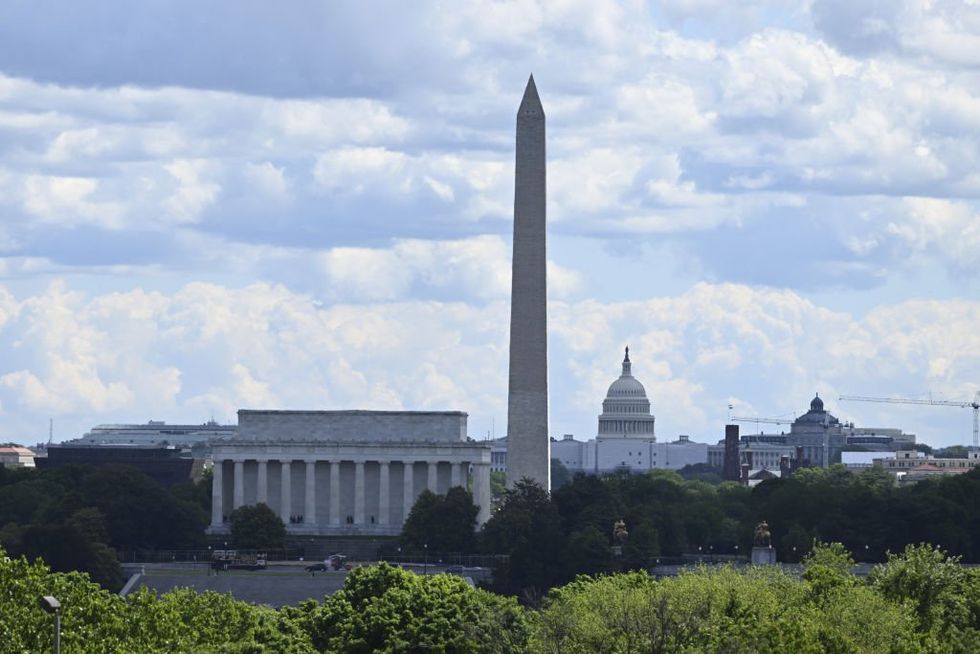 Anadolu Agency / Contributor | Getty Images
Build Our Movement poured $200,000 into Democrat federal candidates in 2022. Soros' donation made up 10 percent of their entire funding.
Anadolu Agency / Contributor | Getty Images
Glenn has become one of the most outspoken people warning about the existential threat AI poses to our human species. Sounds like sci-fi hullabaloo, right? What if I were to tell you that HALF of AI researchers believe that there's a chance that AI will result in our extinction?
Glenn has been a supporter of technology that helps humanity and brings life and color to our everyday existence. However, if AI researchers are sounding the alarm bells about AI's threat to the human species, shouldn't we put the pause button on AI to consider the risks?
Don't take Glenn's word for it. The following quotes from AI researchers show the true scope of AI's threat to humanity—in their own words.
Tristan Harris—Co-founder, Center for Humane Technology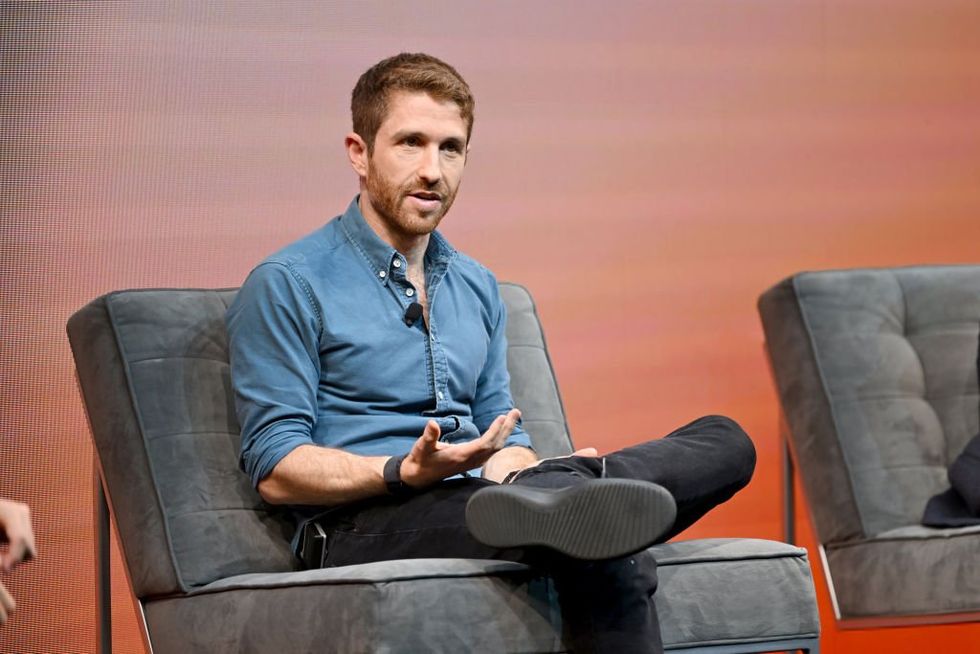 Bryan Bedder / Stringer | Getty Images
"What's surprising and what nobody foresaw is that just by learning to predict the next piece of text on the internet, these models are developing new capabilities that no one expected. So just by learning to predict the next character on the internet, it's learned how to play chess."

"No one is building the guardrails [for AI]. And this has moved so much faster than our government has been able to understand or appreciate."
Stuart Russell—Professor of Computer Science at Berkeley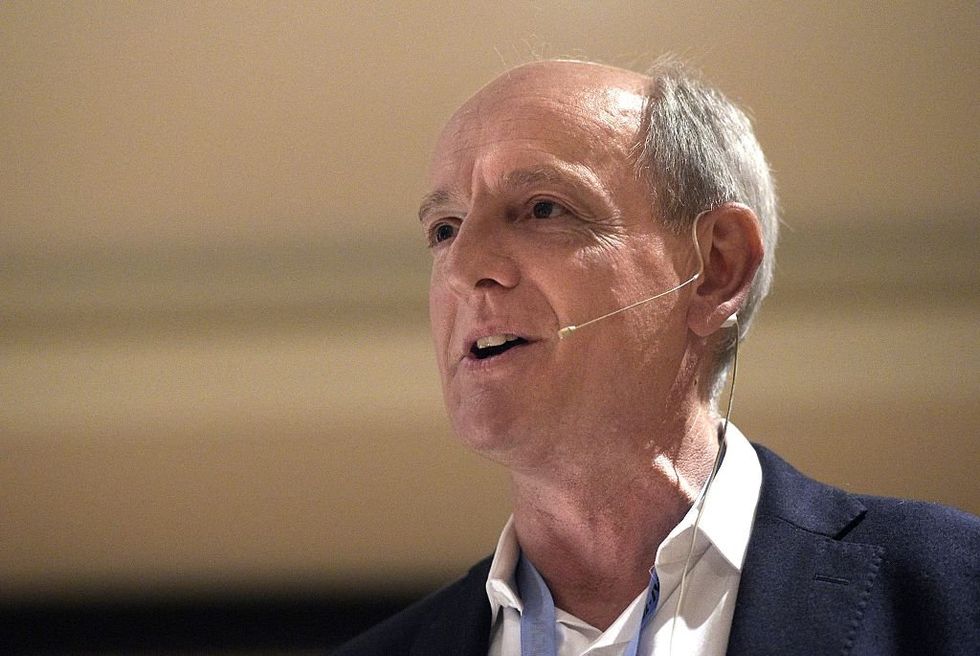 JUAN MABROMATA / Staff | Getty Images
"What I'm finding is that senior people in the field who have never publicly evinced any concern before are privately thinking that we do need to take this issue very seriously, and the sooner we take it seriously the better."

"Just as nuclear fusion researchers consider the problem of containment of fusion reactions as one of the primary problems of their field, it seems inevitable that issues of control and safety will become central to AI as the field matures."
Tyna Eloundou, Sam Manning, Pamela Mishkin, Daniel Rock—University of Pennsylvania

80% of the U.S. workforce could have 10% of their work tasks affected by modern AI. Almost one-fifth of workers could see half their work tasks affected.
Aza Raskin—Co-founder, Center for Humane Technology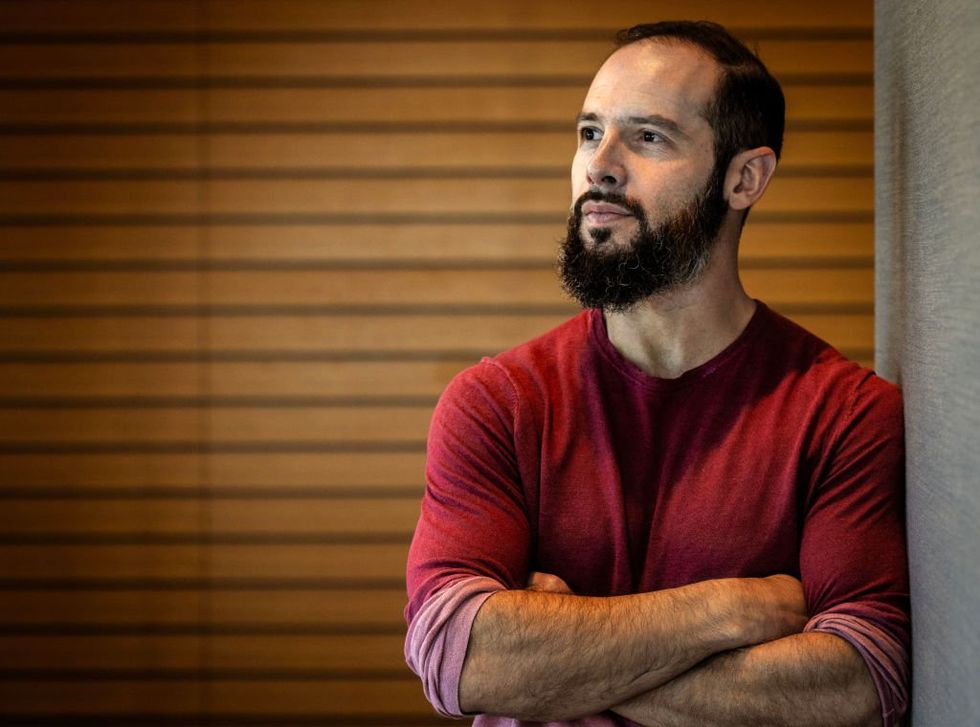 The Washington Post / Contributor
"Researchers don't know what ChatGPT4 is capable of. And yet researchers have deployed it to the public."
The AI Dilemma—Center for Humane Technology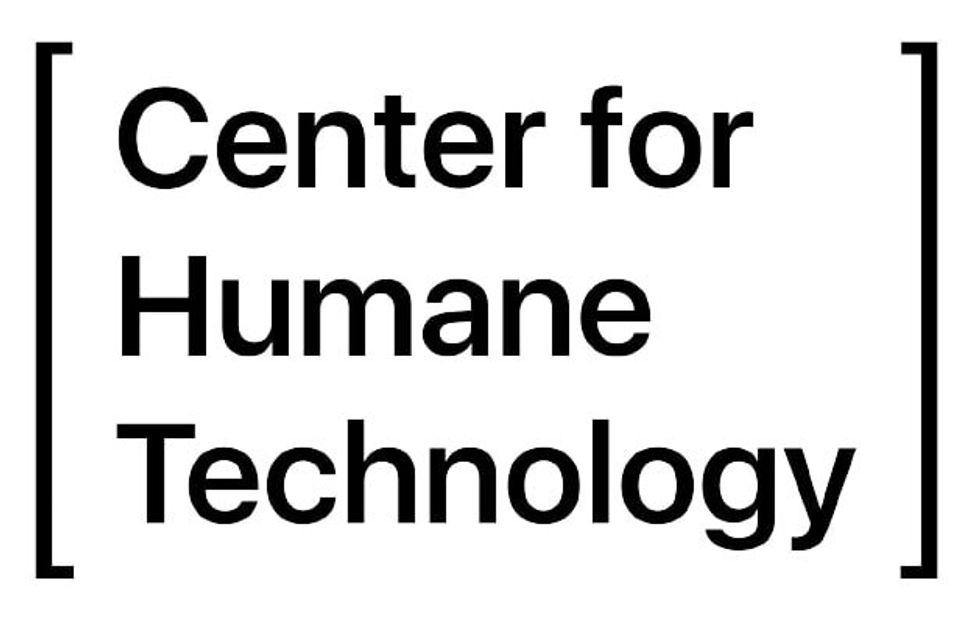 "Corporations are caught in an arms race to deploy their new technologies and get market dominance as fast as possible. In turn, the narratives they present are shaped to be more about innovation and less about potential threats. We should put the onus on the makers of AI—rather than on citizens—to prove its danger."
"Guardrails you may assume exist actually don't. AI companies are quickly deploying their work to the public instead of testing it safely over time. AI chatbots have been added to platforms children use, like Snapchat. Safety researchers are in short supply, and most of the research that's happening is driven by for-profit interests instead of academia."
"The media hasn't been covering AI advances in a way that allows you to truly see what's at stake. We want to help the media better understand these issues. Cheating on your homework with AI or stealing copyrighted art for AI-generated images are just small examples of the systemic challenges that are ahead."
Geoffery Hinton—AI "godfather" and former Google scientist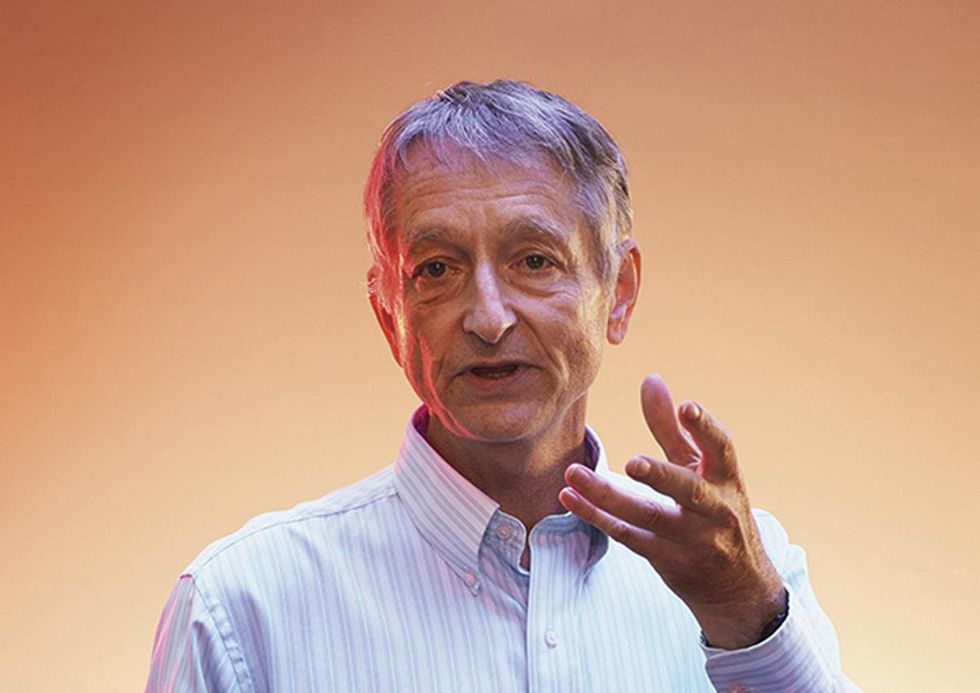 OpenAI, "eclipses a person in the amount of general knowledge it has and it eclipses them by a long way."

"I've come to the conclusion that the kind of intelligence we're developing is very different from the intelligence we have."Unlike biological intelligences like human beings, [AI systems] can learn separately, they share their knowledge 'instantly.' So it's as if you had 10,000 people and whenever one person learned something, everybody automatically knew it. And that's how these chatbots can know so much more than any one person."
Steve Omohundro—Founder of the Vision and Learning Group and the Center for Complex Systems Research, and inventor of various important advances in machine learning and machine vision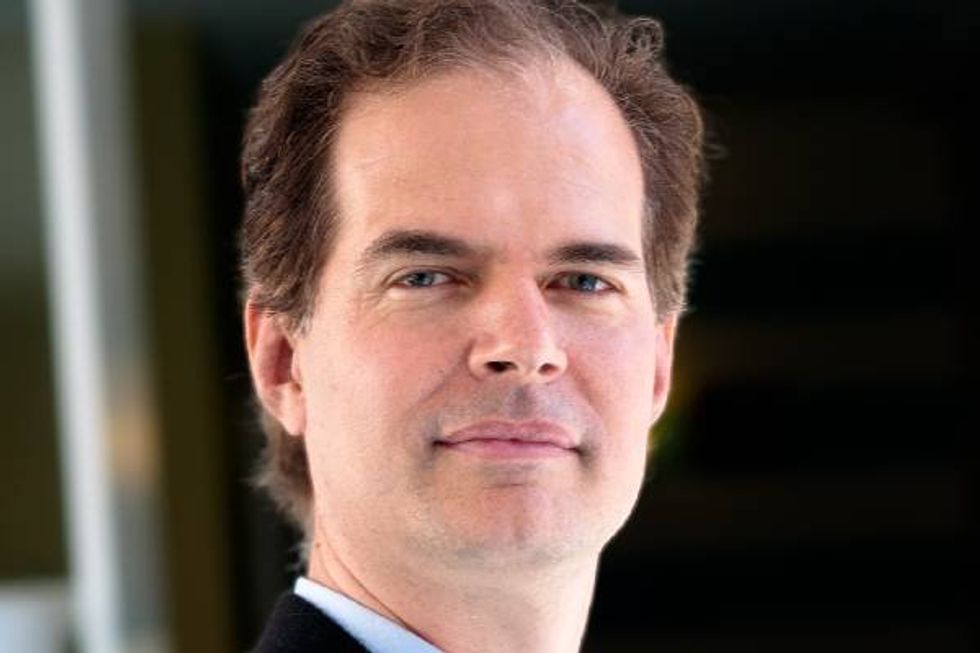 Contributor / Wikimedia Commons
"We have shown that all advanced AI systems are likely to exhibit a number of basic drives. It is essential that we understand these drives in order to build technology that enables a positive future for humanity. […] The rapid pace of technological progress suggests that these issues may become of critical importance soon."