On this week's episode of Glenn TV, Glenn will dive into Biden's radical green energy agenda hidden within the Inflation Reduction Act. From shutting down coal plants to forcing fossil fuel economies to transition to green energy, the Biden administration and the radical Left are knowingly pushing us toward a devastating energy crisis.
But there is still time to fight back—YOU can fight for U.S. energy.
During the episode, Glenn will encourage his listeners to send THIS Utah House bill to your governor's desk and urge them to replicate it in your state. The bill mandates that power companies must notify the state if they intend to shut down reliable energy sources AND that they can not prevent coal-powered energy production. This might be the first SUCCESSFUL state-level pushback against Biden's irresponsible transformation of our energy grid. Don't let it be the last. It's vitally important that you send the bill—which can be found HERE and below in the slideshow—to your governor and demand that they replicate it in your state.
Be sure to watch the latest episode of Glenn TV TONIGHT and stay tuned to get access to the EXCLUSIVE documents with the research used in the episode.
This week on his Wednesday night Glenn TV special, Glenn will delve into ESG and how large corporations are using YOUR money to fund woke agendas—while also compromising the return on your investment. As Glenn's audience is well aware, ESG stands for "environmental, social, and governance." It's a scoring system for businesses based on their compliance with environmental and social standards that has turned into a quasi-extortion scheme, forcing investment companies to use YOUR assets to fund progressive projects.
It is vitally important that fighting ESG becomes a central campaign item heading into the 2024 Presidential debate. 14 states have already stepped up to put measures in place to fight ESG. Did your state make the list? If not, as Glenn said, you should call your Congressional office NOW to push them to bring this legislation to the table. Though it can be discouraging to watch national politics, heroes in YOUR state are stepping up to defend your rights and freedoms through legislation that is actually getting things done.
1. Arizona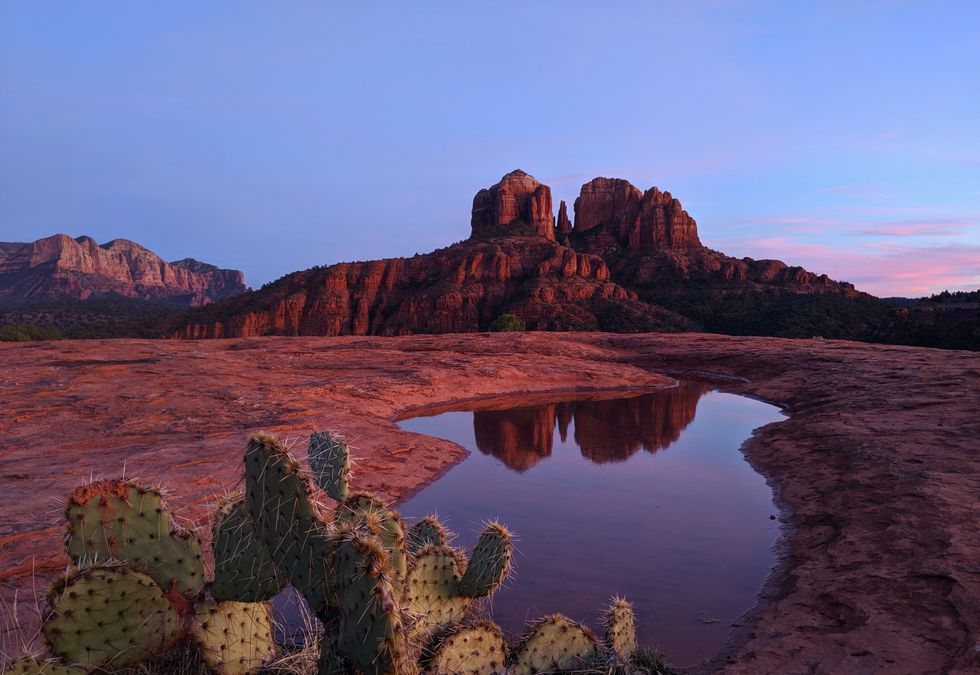 The Arizona State Board of Investment adopted anti-ESG revisions to its investment policy, specifying that only "pecuniary factors" may be considered in the investment management of its asset pools—that means they can only use your money for a return on investment, NOT to fund a woke agenda.
However, Arizona's new Democrat AG Kris Mayes recently announced the state will no longer conduct investigations into corporations over ESG matters. Here's what she said:
Corporations should be permitted to access capital markets in ways that they feel are necessary for the advancement of their investor objectives and for society, as long as they are doing so in a lawful manner. Corporations increasingly realize that investing in sustainability is both good for our country, our environment, and public health and good for their bottom lines.
If you are an Arizona resident, call your Congressional office to push back against Mayes' recent policy.
2. Idaho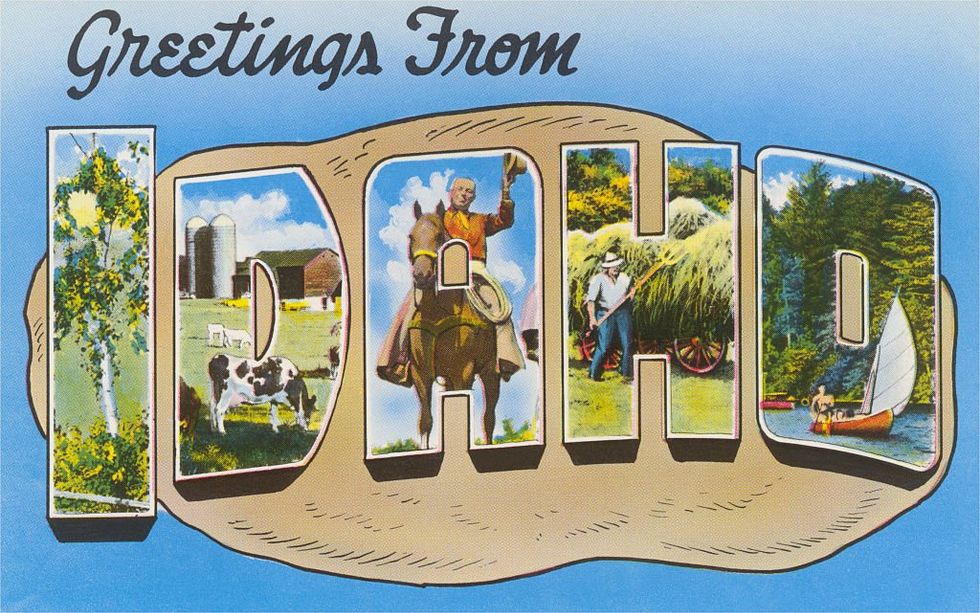 Found Image Holdings Inc / Contributor | Getty Images
Republican Idaho state legislators have been preparing anti-ESG legislation in 2022 to push to the floor in 2023. If you are an Idaho resident, contact your Congressional office to help push this legislation forward.
3. Indiana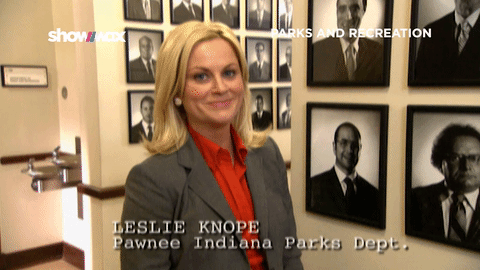 On February 28th, Indiana's state House passed anti-ESG laws. The bill's author Rep. Ethan Manning said:
ESG, or so-called environmental, social and governance policies, are highly subjective measures that have real-world impacts. We need to focus our pension investments, the roughly $45 billion in assets we control, on financial factors, and leave politics and social and ideological considerations out of it.
Manning hit the nail on the head: investment firms should leave politics out of YOUR money. If you are an Indiana resident, help push this bill into law by contacting your local Congressional office.
5. Florida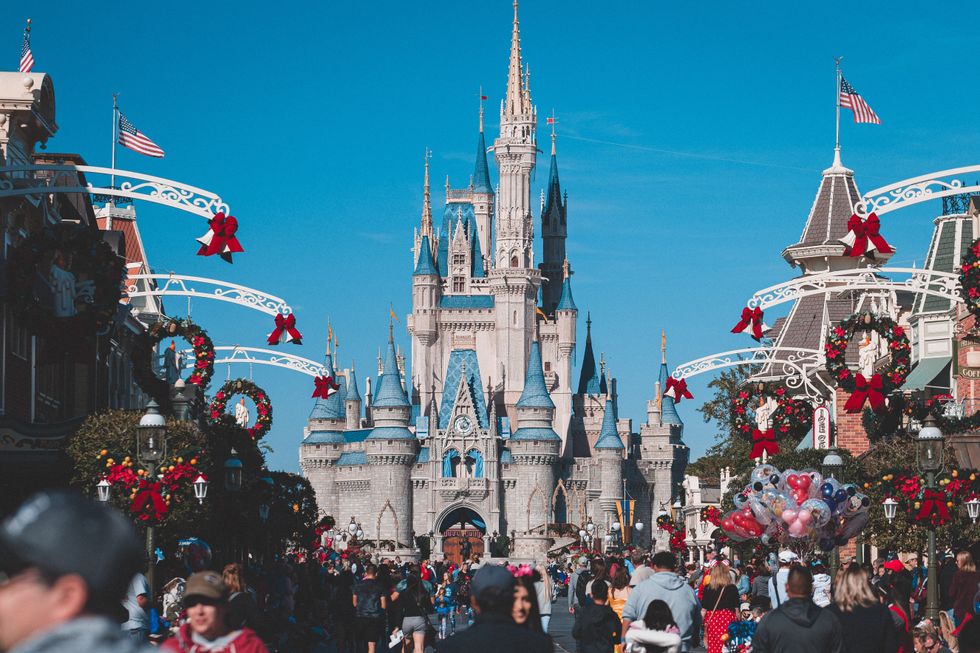 ​Florida has been one of the original states leading the pack in passing anti-ESG laws. On the day of its announcement, Governor Ron DeSantis said:
Today's announcement builds on my commitment to protect consumers' investments and their ability to access financial services in the Free State of Florida.

By applying arbitrary ESG financial metrics that serve no one except the companies that created them, elites are circumventing the ballot box to implement a radical ideological agenda. Through this legislation, we will protect the investments of Floridians and the ability of Floridians to participate in the economy.
DeSantis said it well: anti-ESG laws are about protecting consumers from elites who want to use YOUR money to fund their own political agendas.
4. Kansas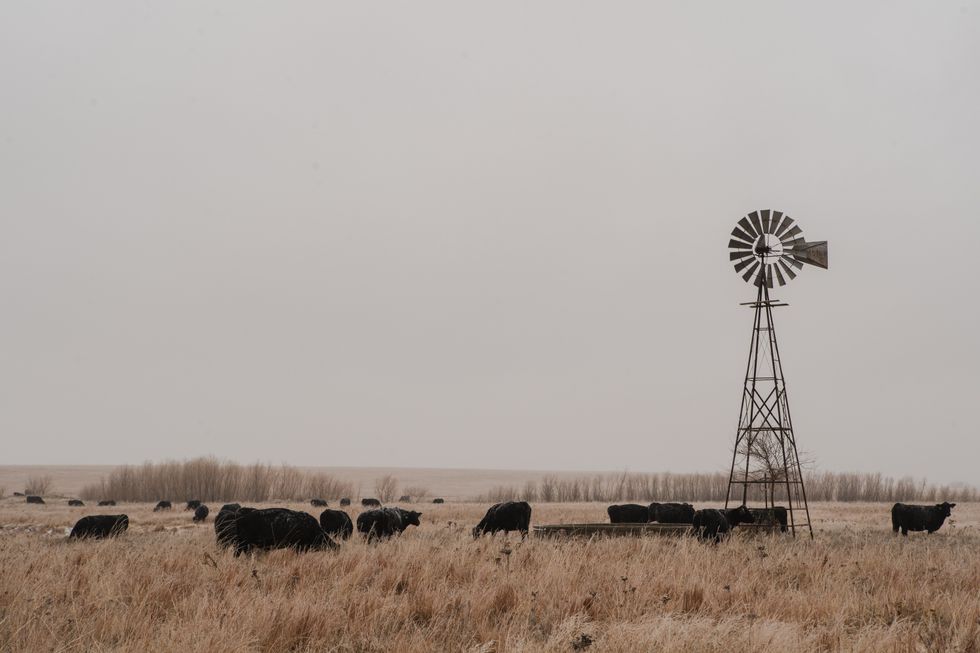 Glenn had Kansas state Rep Michael Murphy on his show (3/06/23) to discuss the anti-ESG legislation he is pushing in the Kansas state House. Kansas residents, give Rep. Murphy and the other GOP Reps the extra help to push this legislation forward!
6. Kentucky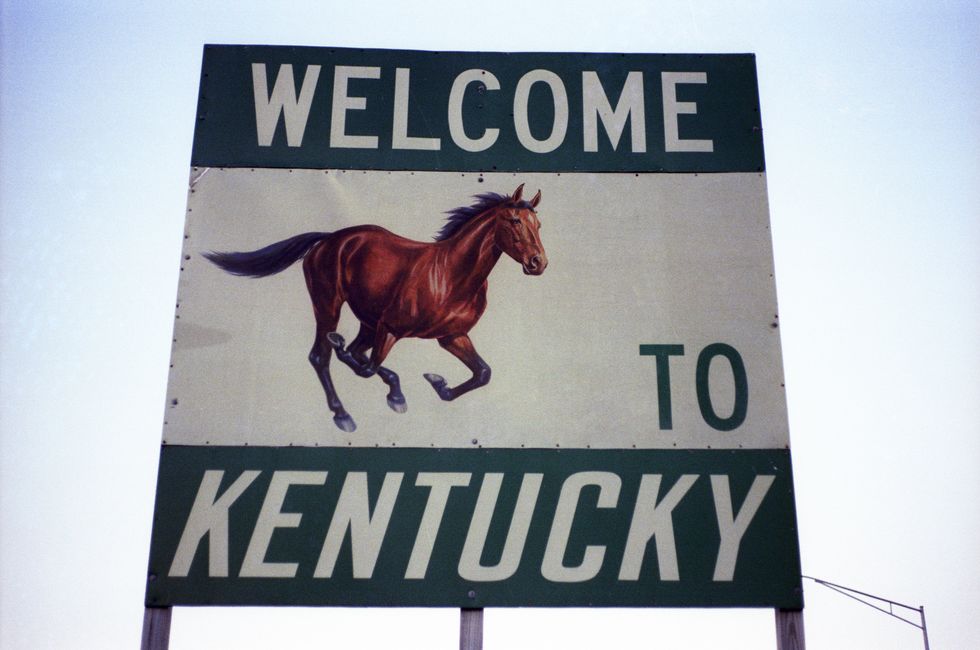 Jim Steinfeldt / Contributor | Getty Images
Not only does Kentucky have anti-ESG laws in place, but moreover, the state's AG Daniel Cameron launched an investigation into major banks, including Bank of America, Citigroup, Goldman Sachs, JP Morgan Chase, Morgan Stanley, and Wells Fargo for "anti-trust" practices and for locking consumers out of their assets over ESG conflicts. AG Cameron said:
Kentucky's consumer protection and antitrust laws prohibit companies from engaging in coordinated practices that block certain Kentucky businesses from accessing banking services. We joined this investigation to ensure Kentucky companies that reject the Biden Administration's anti-fossil fuel climate agenda have the same financial freedoms as those who accept it.
It is inspiring to see states like Kentucky take such a strong stance for the consumer rights of their people!
7. Louisiana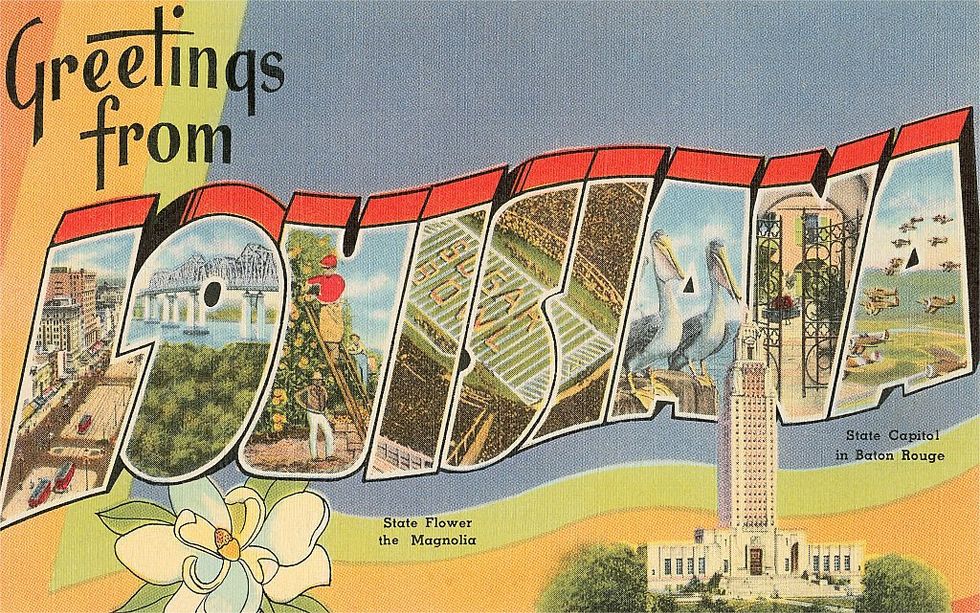 Found Image Holdings Inc / Contributor | Getty Images
Louisiana liquidated ALL of its funds from BlackRock, totaling $800 million, over its ESG and anti-fossil fuel practices. Louisiana state Treasurer John Schroder said:
Your blatantly anti-fossil fuel policies would destroy Louisiana's economy. This divestment is necessary to protect Louisiana from actions and policies that would actively seek to hamstring our fossil fuel sector. In my opinion, your support of ESG investing is inconsistent with the best economic interests and values of Louisiana. I cannot support an institution that would deny our state the benefit of one of its most robust assets.
Without anti-ESG laws, states like Louisiana, whose economy relies largely on fossil fuels, would be victim to investment funds using THEIR state money for anti-fossil fuel agendas. Sound unfair? Because it is...
If you live in a state that relies on a fossil fuel economy, it is VITAL that you push anti-ESG legislation in your state.
8. North Dakota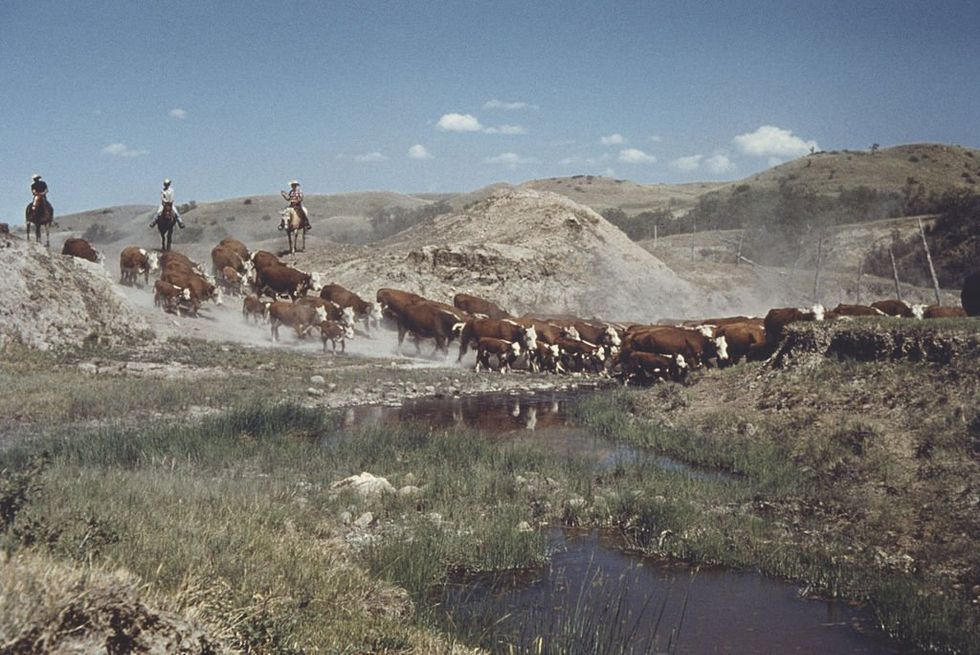 Harvey Meston / Staff | Getty Images
​South Dakota passed anti-ESG laws, however, there is a risk that the state is pulling back its ESG protections. The North Dakota House voted down a resolution to boycott pro-ESG institutions and block financial institutions. This is especially troubling for North Dakota, which has an oil-dependent economy. If you are a North Dakota resident, it is vitally important that you push back against this regression away from ESG protections
9. Oklahoma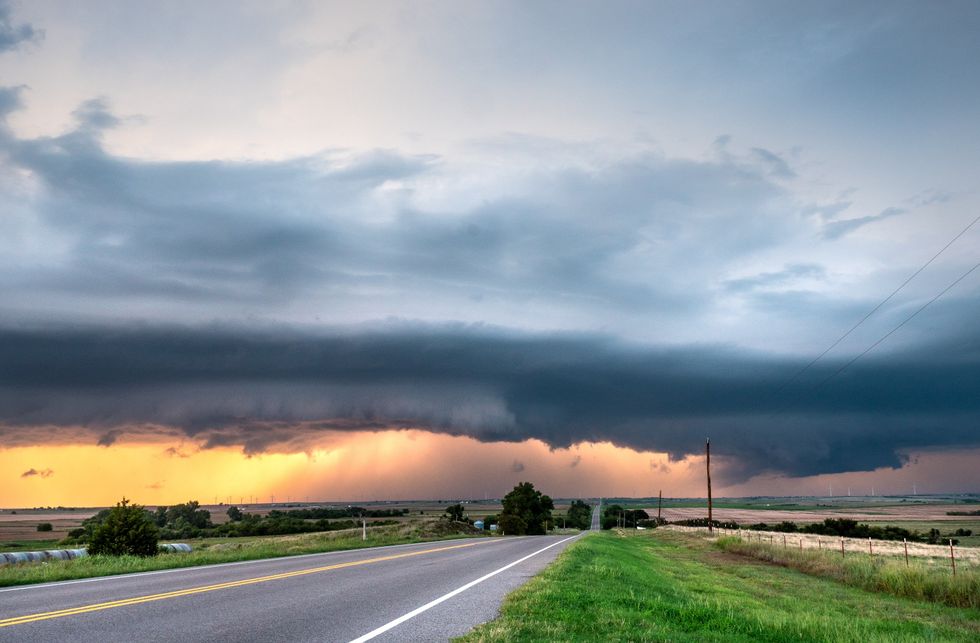 Oklahoma passed the Energy Discrimination Elimination Act in May 2022, and it went into effect in November. The law declares the oil-and-gas industry a vital part of the economy and that the state and companies that do business with the state should not boycott the oil and gas industry. Oklahoma State Treasurer Todd Russ subsequently sent questionnaires to national financial institutions to determine which companies are in breach of state law. Russ said:
I [...] began compiling a list of companies, banks, and other entities that act against Oklahoma's interests because of their ESG stance. It is my responsibility to ensure Oklahomans' tax dollars will not be used to enrich organizations that act counter to our taxpayers' interests and our values.
Oklahoma is another example of how oil-rich states are leading the fight against ESG.
10. Texas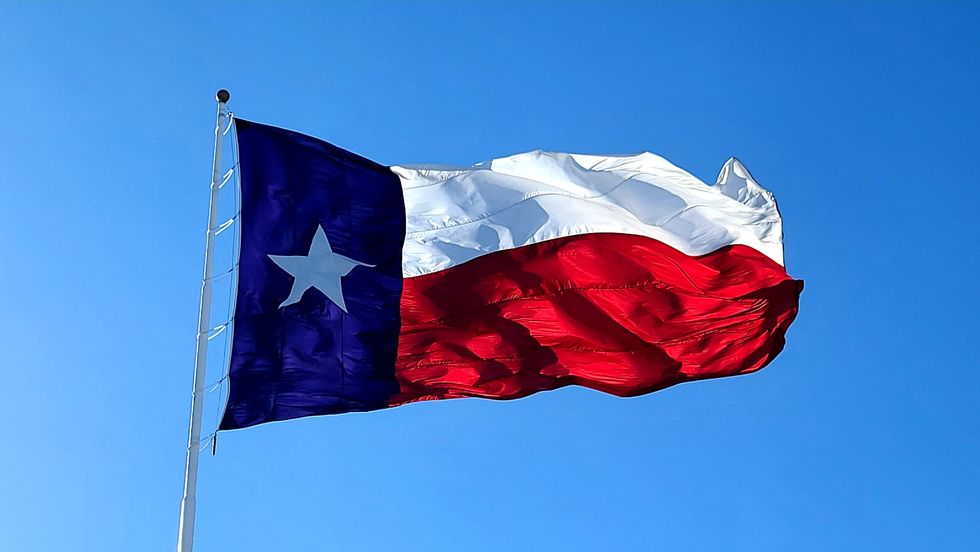 Texas was the first state to pass anti-ESG legislation in 2021. However, Texas lawmakers are now proposing to expand anti-ESG protections, prohibiting pension fund managers and insurance managers from making investment decisions that are detrimental or in conflict to Texas' oil and gas industry. Like Louisiana and other fossil-duel dependent economies, this expansion of anti-ESG legislation is vital. If you are a Texas resident, contact your local Congressional office NOW to help push this legislation through the floor.
11. Pennsylvania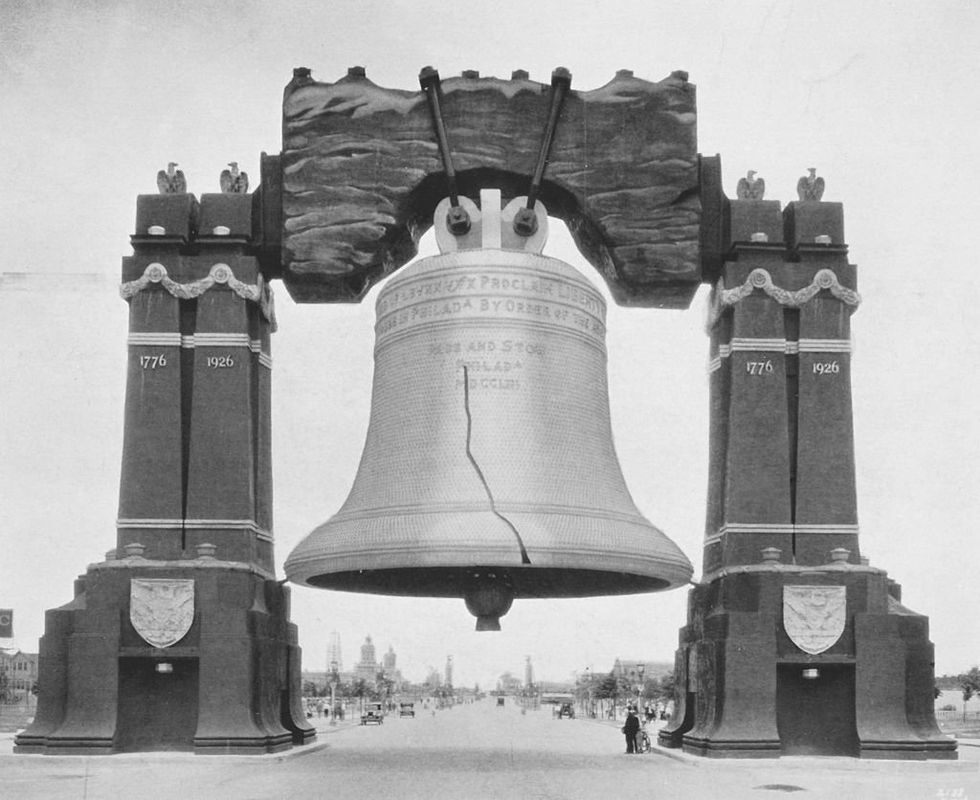 Archive Photos / Stringer | Getty Images
In 2022, the Pennsylvania state House proposed the "Liberty, Virtue, and Independence Act" against ESG. The bill stated:
The practice of discrimination against any Commonwealth inhabitants, including individuals, associations and businesses, through use of their social credit score or environmental, social or governance score is a matter of Statewide concern. Discrimination based on the scores not only threatens the rights and privileges of Commonwealth inhabitants, but menaces the institutions and foundation of our free democratic state and threatens the peace, order, health, safety and general welfare of the Commonwealth and its inhabitants.
Unfortunately, this bill has not been passed, but state Republicans are still fighting to pass anti-ESG legislation to protect the state's vital coal industry. If you live in Pennsylvania, contact your Congressional office NOW to help push this legislation through.
12. South Carolina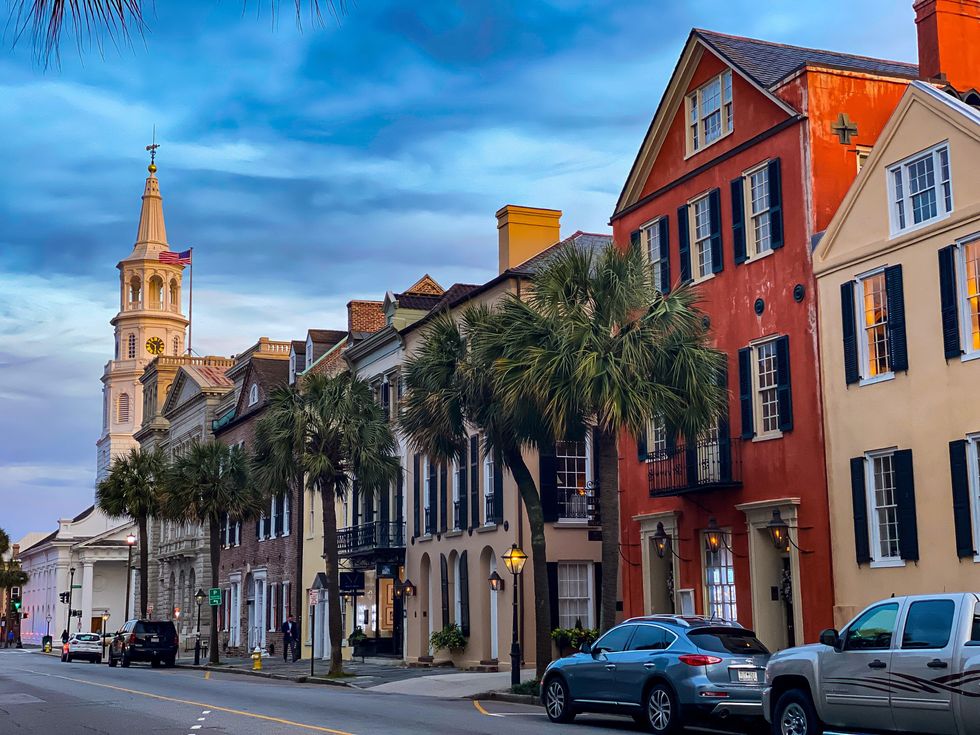 South Carolina has been trying to push anti-ESG protections since August 2022. One of the state lawmakers promoting this legislation, state Senator Josh Kimbrell, said, "(ESG) scores represent a great threat to free speech and free enterprise in South Carolina and across America." If you're a South Carolina resident, contact your local Congressional office to help push this legislation through.
13. Utah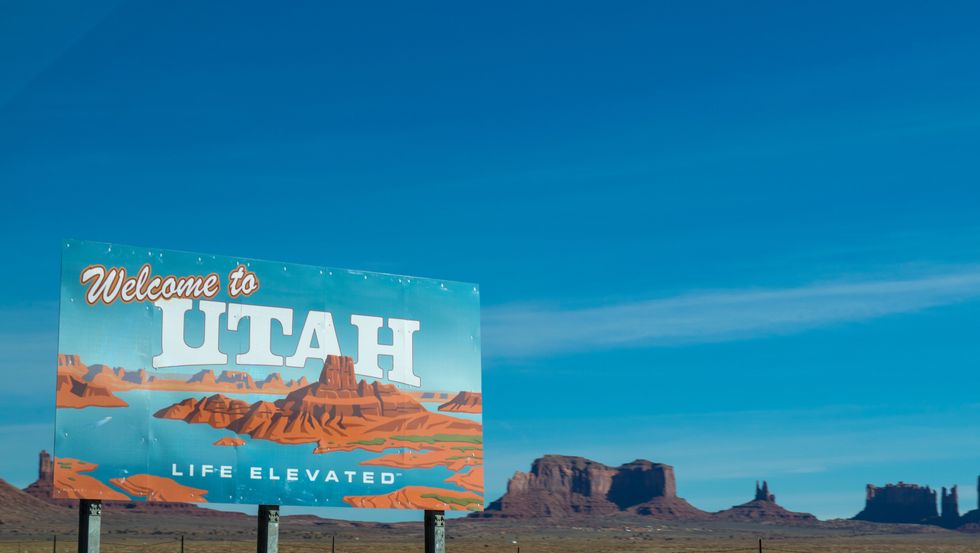 Utah's state government is currently pushing anti-ESG legislation, arguing that ESG violates antitrust laws. Rep. Ken Ivory, who is one of the bill's sponsors, calls ESG the "weaponization of capitol." If you are a Utah resident, contact your Congressional office to help push this legislation through.
14. West Virginia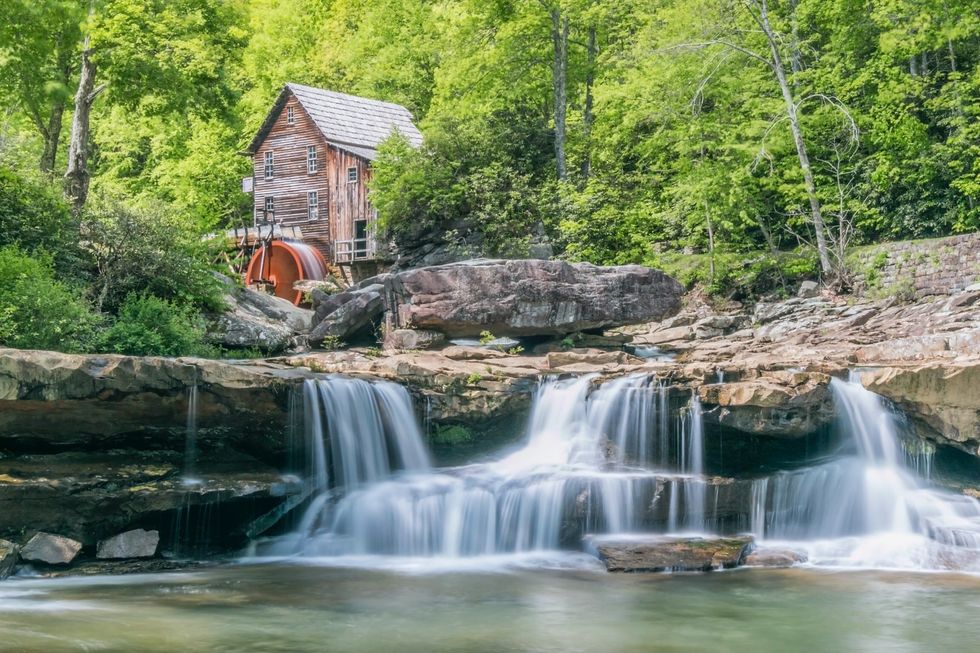 In late July, West Virginia became the first state to punish banks that abide to ESG standards and the first state to divest their funds from BlackRock, inspiring other states like Louisiana to follow suit. Now, they are expanding their anti-ESG protections to include pensions fund managers.
SERGEI BOBYLYOV / Contributor | Getty Images
On his Wednesday episode of Glenn TV, Glenn dove into the top 5 arguments for AND against sending aid to Ukraine. Earlier this week, we covered the top five reasons to continue sending aid to Ukraine—and why they're wrong. Here are Glenn's top 5 reasons to stop sending money to Ukraine NOW.
We can't afford to continue to bankroll this war. 
Inflation is already at all-time highs, and we CONTINUE to spend money we don't have. Inflation reached a 40-year high in 2022, and, contrary to the Left's mental gymnastics trying to prove otherwise, it is not easing up. Our economy is in dire straights, and we are signing up for economic disaster by continuing to pass omnibus bills that send billions of dollars to Ukraine.
Moreover, happens if an additional conflict happens elsewhere that directly threatens the United States supply chain? Shouldn't we be focusing on boosting U.S. manufacturing independence to make us less economically dependent on foreign adversaries?
Finally, the U.S.'s military reserves are dangerously depleted. A Heritage Foundation study found that military stockpiles are being sent over to Ukraine at faster rates than the U.S. can produce. The study says that much of the supplies will not be able to be replenished for YEARS, leaving the U.S. in a critically vulnerable state. Do we want to risk our OWN national security for a perpetual war with no end goal OR end date in sight?
Defending democracy is NOT our job.
Many, including conservatives, believe that the U.S. needs to defend democracy wherever it is threatened. This is NOT our job—we are not the world's democracy police. However, defending the United States however IS our job. Isn't this kind of rhetoric EXACTLY what has kept us in a state of perpetual war for the past 20 years? Will we ever learn? The same people who criticized the perpetual U.S. presence and funding in Afghanistan are rushing us to yet ANOTHER 20-year-long conflict. Is this really in the U.S.'s best interest?
The risk of nuclear war is real.
Is this EVER a risk that should be taken? Russia has already declared that Crimea is their homeland. If we support Ukraine as they try and take back Crimea, wouldn't that be a direct attack on Russia? That would fall in line with Russian nuclear doctrine, greenlighting the use of nuclear weapons. Whether you agree with Russia's claims to that land is irrelevant… THEY believe it. Should we risk giving Russia more fodder to justify the use of nuclear weapons? Is that truly in the best interest of the American people?
World War III is a very real possibility.
​World War III is a MUCH more real possibility than our leaders are letting on. Examine this very real possibility: what if Russia decides that the losses they are taking from Western weapons are too great, so they decide to attack where the weapons are coming in from? Places like Poland, a NATO member, would be first on the list. That would trigger Article 5 and World War III would commence. This could be ​our Sarajevo moment when one retaliation catalyzes a new world war. Countries like China, who is already considering sending weapons to Russia, would be forced to choose sides. Don't forget Iran and North Korea, who are already ​militarily aiding Russia. Is Ukraine worth that risk?
The global supply chain is at risk.
The pandemic has already turned the supply chain upside down. This war has made things even worse. What happens if the war expands beyond Ukraine? How high are we willing to let gas and food prices to get? How long will it take for civil unrest to break out into the streets?
Glenn covered a wide array of topics this week. Amid the shocking admission from the FBI and DOE confirming the Wuhan lab leak theory, Glenn calls for accountability over the authoritarian leaders who used the pandemic to rob the American people of their Constitutional powers. Glenn also continues to be one of the most outspoken voices against the ongoing U.S. aid to Ukraine, arguing that we are marching toward World War III. Here are the TOP 13 quotes capturing Glenn's best radio moments this week.
"I believe Thomas Jefferson was right. Count on the American people. Not the government. Count on the people."
From the Feb. 28, 2023 radio broadcast.
"We are all individuals and unique entities. God gave you and me and everyone else a brain, a heart, a spirit. Those things are OURS—nobody else's."
From the Feb. 28, 2023 radio broadcast.
"The government holds no authority, over the truth. Let me say it again. The government holds no authority, over the truth."
From the Feb. 28, 2023 radio broadcast.
"Given the rise in mental health conditions, and the way we engage in political discussions in the U.S., it might be fair to say, we aren't dealing with our fears particularly well."
From the Mar. 03, 2023 radio broadcast.
"I can't believe, as people who grew up with Martin Luther King, I have to explain this to you. It's the content of your character that matters. If you care about skin color, you have become the racist."
From the Mar. 03, 2023 radio broadcast.
"There's a great evil happening in our country. And it is easy to define. We just have to start saying it out loud."
From the Mar. 03, 2023 radio broadcast.
"This is what happens when American power is diminished. I've been telling you this for years. The minute America has no credibility, not only will we rapidly come under attack from everybody who has ever hated us, but the world will spiral into chaos."
From the Mar. 02, 2023 radio broadcast.
"We're doing is sending our money, over to the most corrupt country in the world, and making ourselves a bigger target."
From the Mar. 02, 2023 radio broadcast.
"In theory, we live in a democracy, where the power of the government is constrained through the structure of the Constitution and the will of the people.In practice, however, both limiting factors can be removed in the case of an emergency. A cunning leader knows that power once granted, is rarely returned. And it is very difficult for the public to hold anyone accountable, after the fact."
From the Mar. 03, 2023 radio broadcast.
"When an emergency presents the opportunity to achieve power, under the state of exception, it is always best to manufacture the narrative, to secure that power as quickly as possible, and then make the adjustments later after the power is firmly in hand. The pandemic allowed for the creation of an indefinite state of exception, during which the regime could lock down its political opponents and unleash its own supporters upon those who opposed them."
From the Mar. 03, 2023 radio broadcast.