White House Considers Moving 9/11 Trial Out of New York City
January 29, 2010
Anadolu Agency / Contributor, USAF / Handout | Getty Images
The breaking news story over the weekend was the alleged Pentagon leak of classified documents containing "TOP SECRET" U.S. intelligence about Ukraine and other foreign operations. Are the documents genuine? What do they actually contain? As Glenn said on radio Monday, "We don't know." Regardless of whether the documents are fabricated or genuine, there will be major ramifications from the leak.

In the craziness of the news cycle, it can be difficult to stay on top of this particular story. Below, you will find the seven things you NEED to know about the leaked document story, from the content of the documents to why you should care about the leak at all.
How were the classified documents first discovered?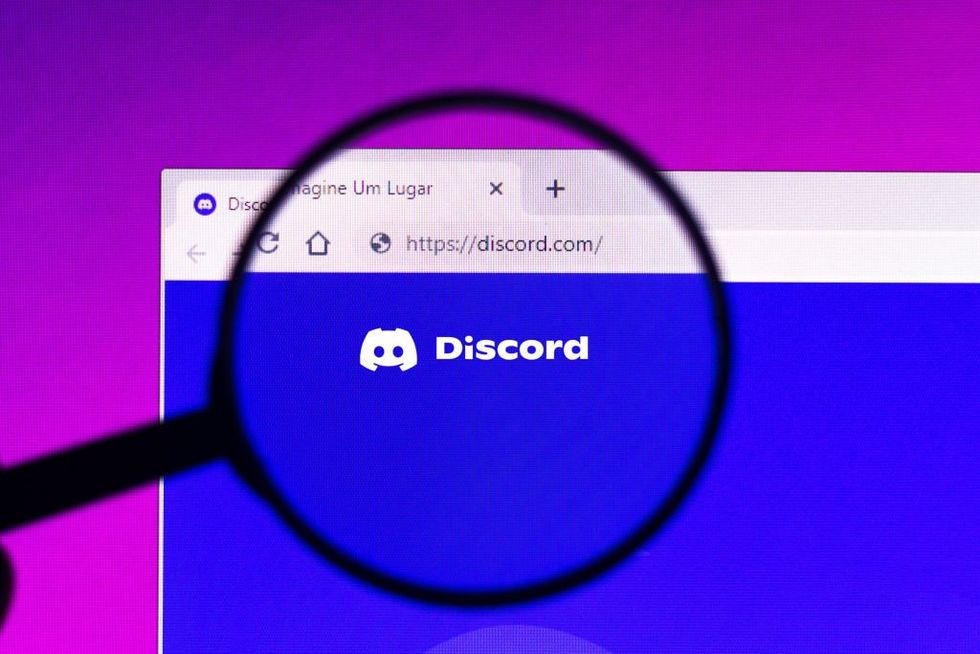 The classified documents were originally published on Discord, an online messaging forum, often used for video gaming.
SOPA Images / Contributor
The classified documents were first published on a Discord channel in March. The posts included pictures of the documents, rather than a PDF of the documents themselves, indicating the publisher obtained physical copies. The posts were public for several weeks before being detected. The New York Times was the first publication to shed light on the documents.
What documents were leaked?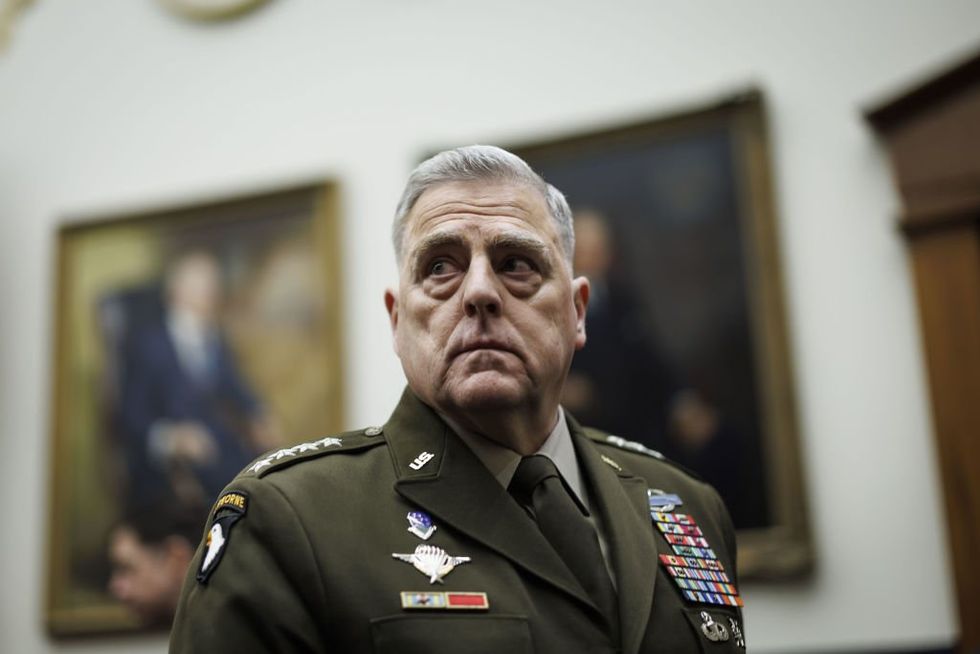 General Milley, is the Chairman of the Joint Chiefs of Staff.
Bloomberg / Contributor | Getty Images
The leaked documents appear to consist of briefing slides prepared by the U.S. military's Joint Staff between February and March 2023. This has been confirmed by NBC, NPR, the New York Times, and all other media outlets that received access to the documents. There are only several dozen leaked documents, much less than Edward Snowden's several-thousand-document leak in 2013.
The briefing slides include information gleaned from an array of U.S. intelligence agencies, such as the CIA, the Defense Intelligence Agency, and the National Reconnaissance Office, which oversees U.S. spy satellites. Some of the documents carry the label NOFORN, which prohibits the information from being shared with foreign partners. Many of the documents are labeled as "Top Secret," the highest level of confidentiality.
What's in the documents?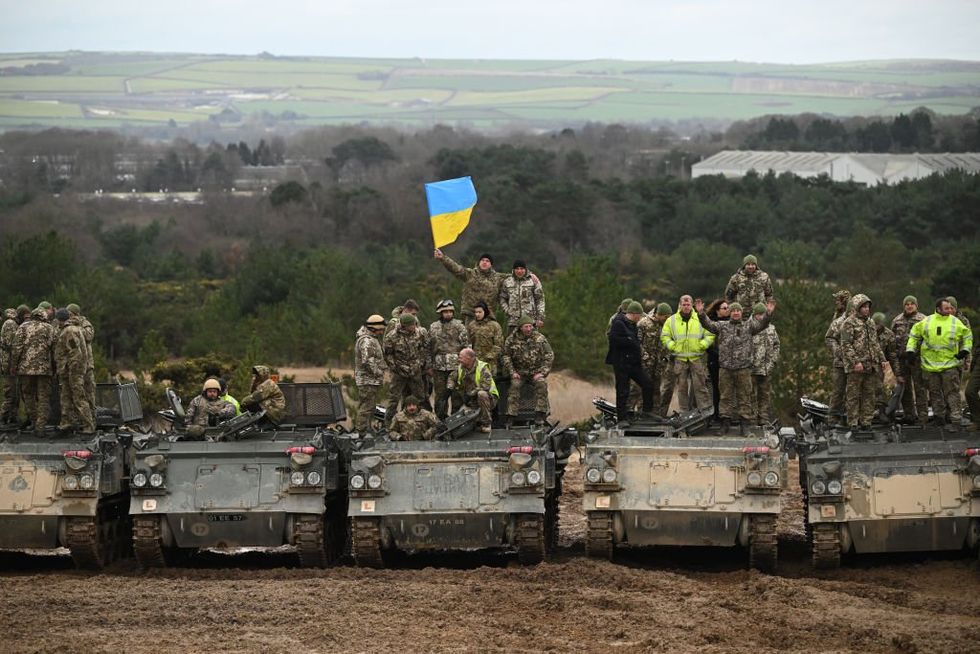 Ukrainian army volunteers pose on Driver Tank Trainers.
Leon Neal / Staff | Getty Images
Some of the documents include details about the war in Ukraine, such as maps of Ukraine, charts on where troops are concentrated, and what kinds of weapons are available to them. One page labeled "Top Secret" is titled "Status of the Conflict as of 1 March" and contains a detailed battlefield summary on that particular day. It's not clear why those particular documents are emerging now more than a month after they were prepared.
The documents also repeatedly reference information based on secret signals intelligence, also called, "electronic eavesdropping," which is a vital pillar of U.S. intelligence-gathering.
The documents also repeatedly reference information based on secret signals intelligence
According to NBC, a former U.S. intelligence official said the now-published documents could cause significant damage to U.S. intelligence if Moscow is now able to cut off the sources used for electronic eavesdropping.
What other intelligence was breached?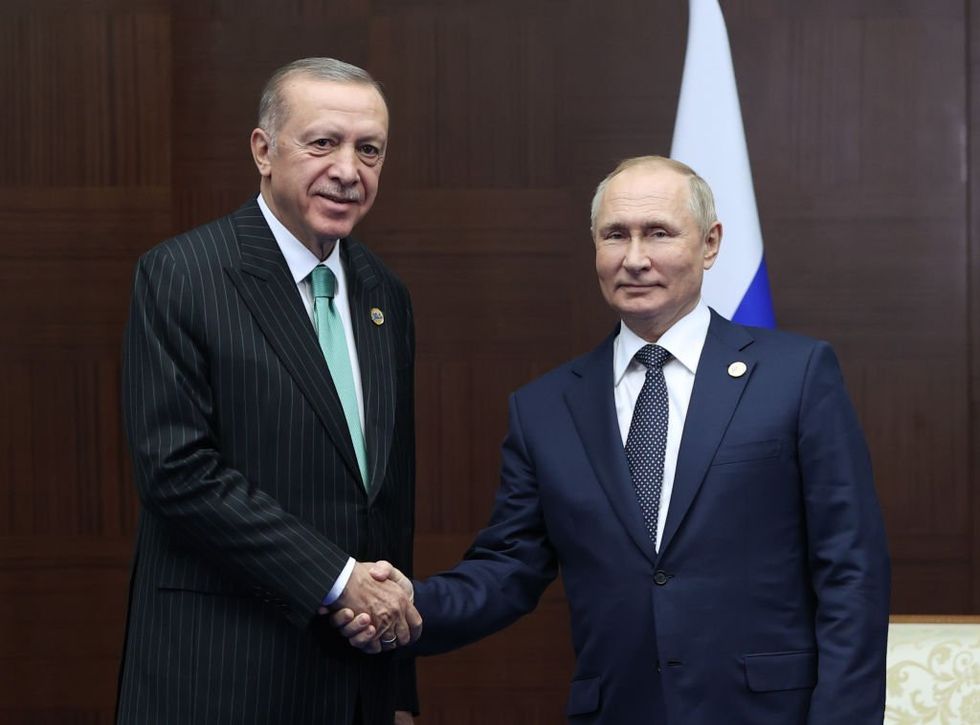 Putin greets Turkish President Erdogan. According to the leaked documents, Russia aims to buy weapons from Turkey, a NATO member.
Anadolu Agency / Contributor | Getty Images
Below are key highlights of the "Top Secret" U.S. intelligence referenced in the documents, per NBC, which had access to 50 of the documents:
1. Russia's private mercenary organization, the Wagner Group, seeks to purchase weapons from NATO member Turkey. The group is also considering recruiting additional convicts to fight against Ukraine.
2. Several documents include satellite imagery of damage to Russian targets from Ukrainian strikes in February, including an "assembly area" which caused "severe damage." The strikes were carried out with the help of U.S. intelligence, according to the document. If true, Russia could interpret the information as a direct act of war by the U.S.
The strikes were carried out with the help of U.S. intelligence.
3. According to multiple intelligence sources, the battle for Ukraine's eastern Donbas region will likely be "stalemate" through 2023 in order to exhaust Russian units.
4. A document marked "secret" says Ukrainian bombs equipped with U.S. guidance systems, known as Joint Direct Attack Munitions, or JDAMs, have failed recently. They attribute this to bomb fuses failing to arm themselves correctly and GPS signal issues. It also speculates that Russian jamming efforts could be at play.
5. A Feb. 28 document assesses "pathways" for Israel, who is currently neutral in regard to the Russia-Ukraine conflict, to provide "lethal aid" to Ukraine. These "pathways" might be more accurately described as hypothetical scenarios to explore how the U.S. can manipulate international events to pressure Israel into supplying aid to Ukraine.
These "pathways" ... explore how the U.S. can manipulate international events to pressure Israel.
6. More intelligence cited in the documents says South Korea has concerns about providing artillery shells to the U.S. to replenish America's supplies, which are critically depleted.
7. Finally, the intelligence cited says Israel's Mossad intelligence agency encouraged its staff to take part in anti-government protests that have swept Israel, which Israel has since vehemently denied.
Are the documents genuine?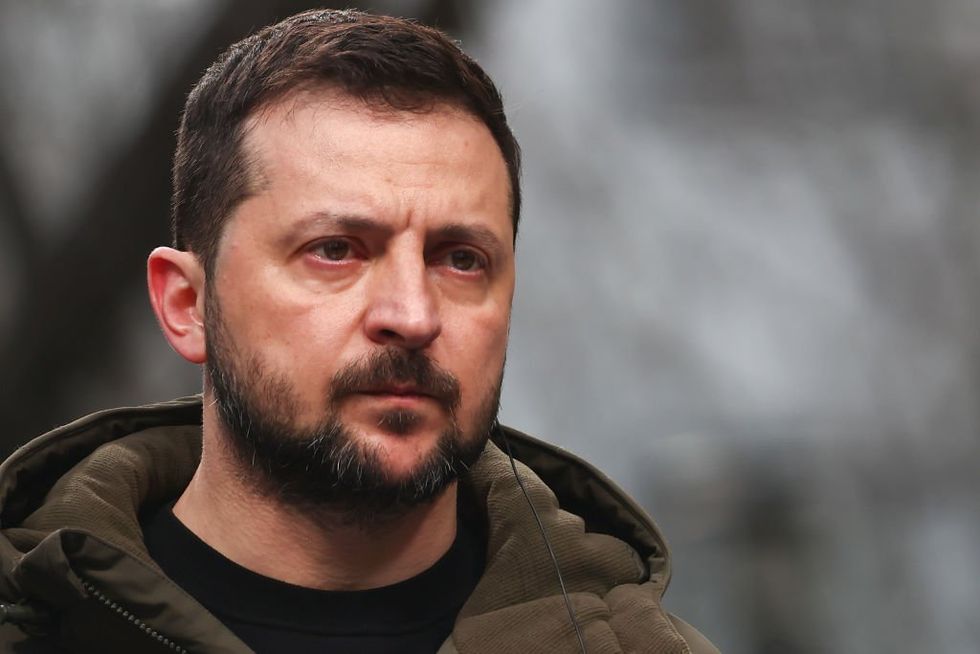 Ukrainian President Zelensky accuses Russia of being involved with the Pentagon leak.
NurPhoto / Contributor | Getty Images
Military analysts say the documents appear genuine. However, there is speculation that the original versions were likely altered in some places, causing suspicion of outside interference.
For example, one chart in the briefing says the Ukrainian death toll is around 71,000, a figure that is considered plausible. However, the same chart also lists the Russian fatalities at 16,000 to 17,500, which is believed to be much higher.
Though neither side has released their overall casualty figures, some suspect that someone has interfered with the original document to minimize the Russian death toll. Ukraine says Russia is involved, aiming to make their death toll appear smaller and, consequently, their war effort to appear stronger than it actually is.
Some suspect that someone has interfered with the original document to minimize the Russian death toll.
Moreover, the chart with the death toll allegedly is printed on a black background, while all other charts on the same slide are printed on a white background, raising more suspicions of interference. It's not yet clear how valuable the information is to the Russian military.
Who published the documents?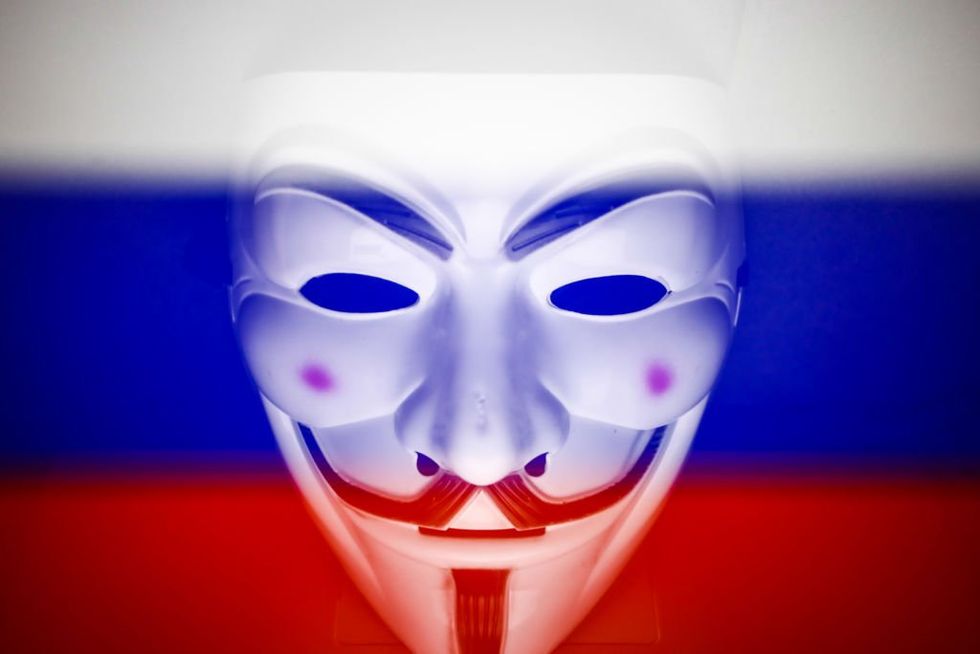 NurPhoto / Contributor | Getty Images
It is not yet known who published the documents and how they acquired them. The two most likely scenarios are that the documents were leaked from the Pentagon or stolen. If they were leaked, it would be one of the most significant intelligence leaks in U.S. history. Though some speculate that Russia is involved, there is no conclusive evidence.
Why does the leak matter?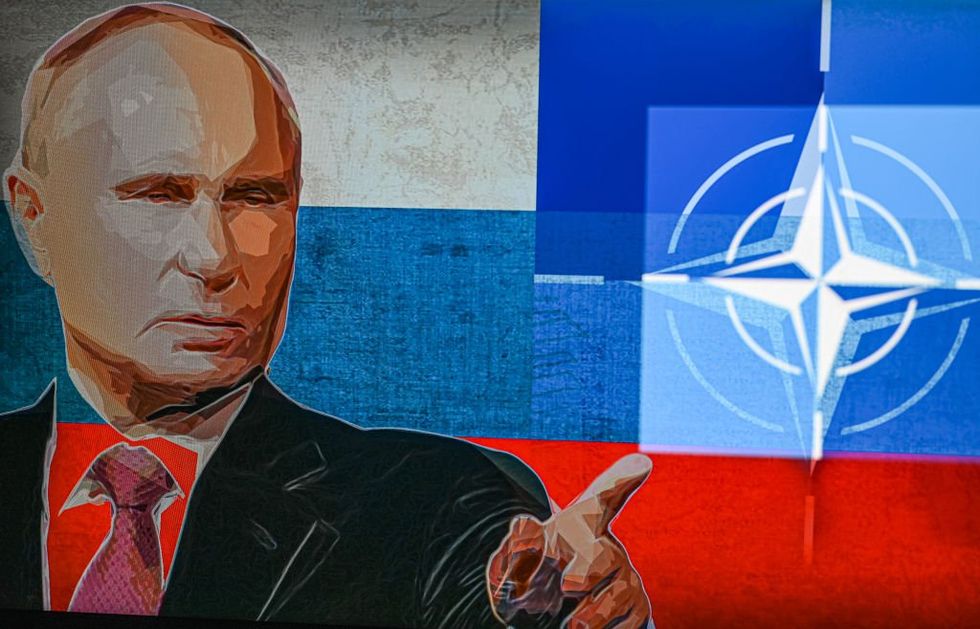 NurPhoto / Contributor | Getty Images
This leak has major consequences regardless of whether Russia is involved or not. If the documents are genuine, then that could mean Russia and our enemies have accurate intel on the U.S.'s intelligence acquisition tactics. Moreover, the documents contain damning evidence of the U.S.'s direct involvement in Ukraine's front against Russia, which Russia could interpret as an act of war. Will they retaliate?
If the documents are indeed fabricated by Russia, then that could mean Russia is attempting to frame the U.S. with justifiable cause for Russia to declare war. Moreover, it bolsters the appearance of Russia's war effort and weakens the U.S.'s international standing—both with its allies and its enemies.
OLIVIER HOSLET / Stringer
Glenn has been reporting on the ties between Manhattan DA Alvin Bragg and George Soros amid President Trump's indictment. However, in Wednesday's episode of Glenn TV, Glenn pointed to Capital Research, who exposed all known prosecutors who are backed by George Soros. Their jurisdiction covers 20 percent of the entire U.S. population, half of the country's most populous cities, and more than 40 percent of all murderers. Chances are, YOU are likely in one of their jurisdictions.
Is YOUR prosecutor backed by Soros? Check out the list below to see if YOU fall within a Soros-backed prosecutor's jurisdiction. To find more details about how each candidate is backed by Soros, be sure to visit the incredible resource put together by Capital Research.
1. Pamela Price—Alameda County, California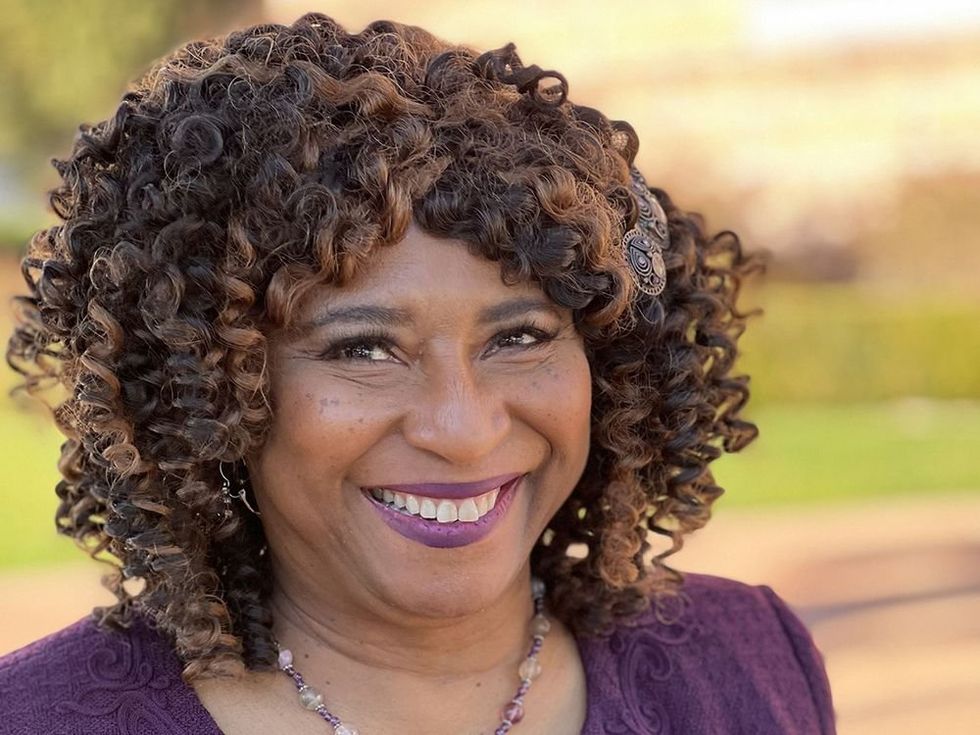 Alameda County DA's Office
2. Diana Becton—Contra Costa County, California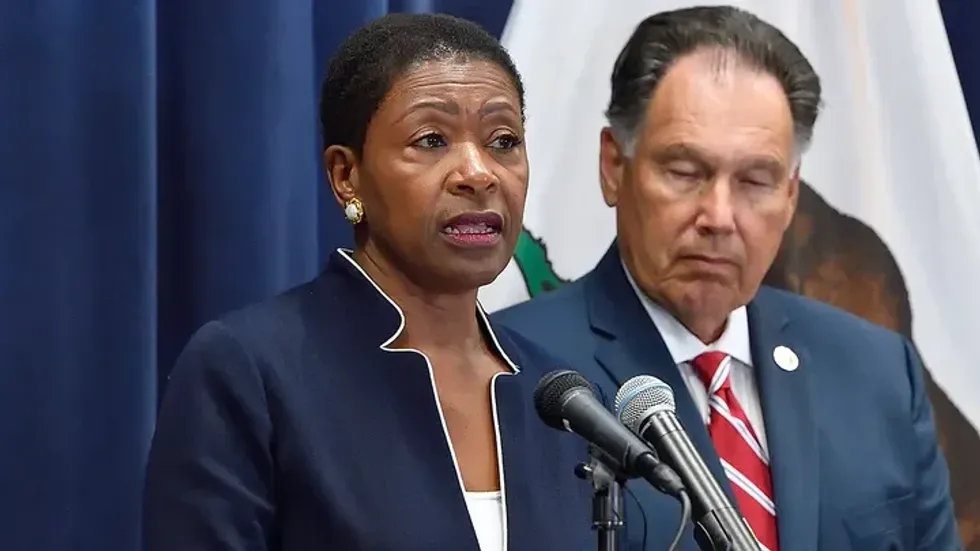 Jeff Gritchen/Orange County Register | Getty Images
3. George Gascón—Los Angeles County, California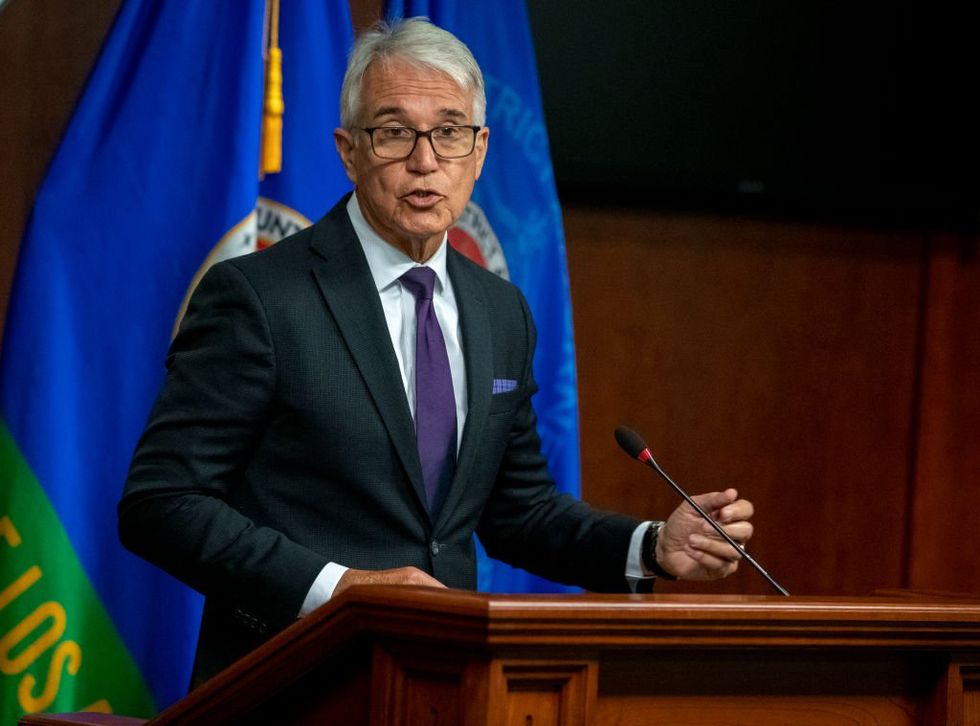 Brian van der Brug / Contributor | Getty Images
4. Monique Worrell—Ninth Judicial Circuit (Orange and Osceola Counties), Florida.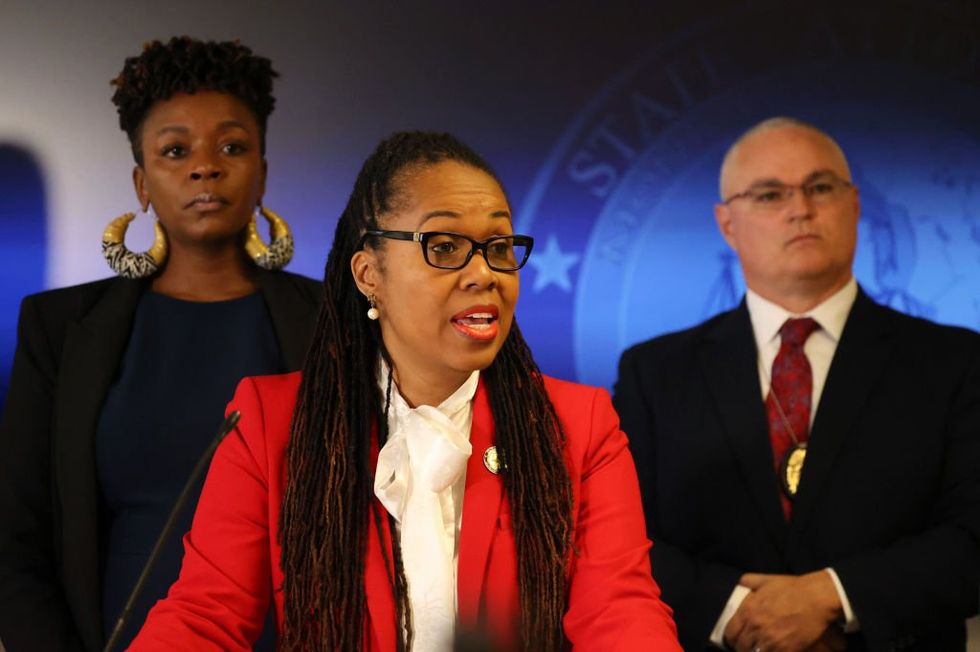 Orlando Sentinel / Contributor | Getty Images
5. Shalena Cook Jones—Chatham County, Georgia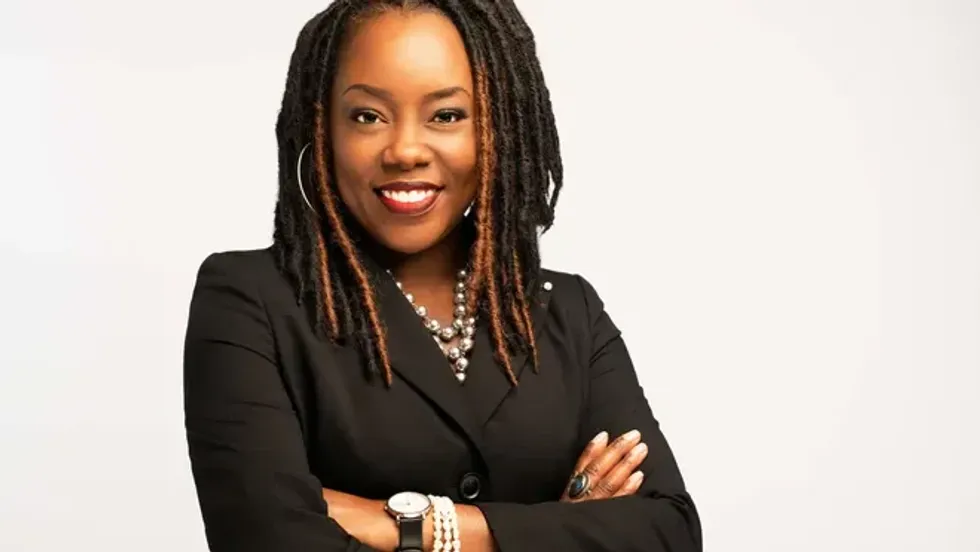 Somi Benso-Jaja
6. Darius Pattillo—Henry County, Georgia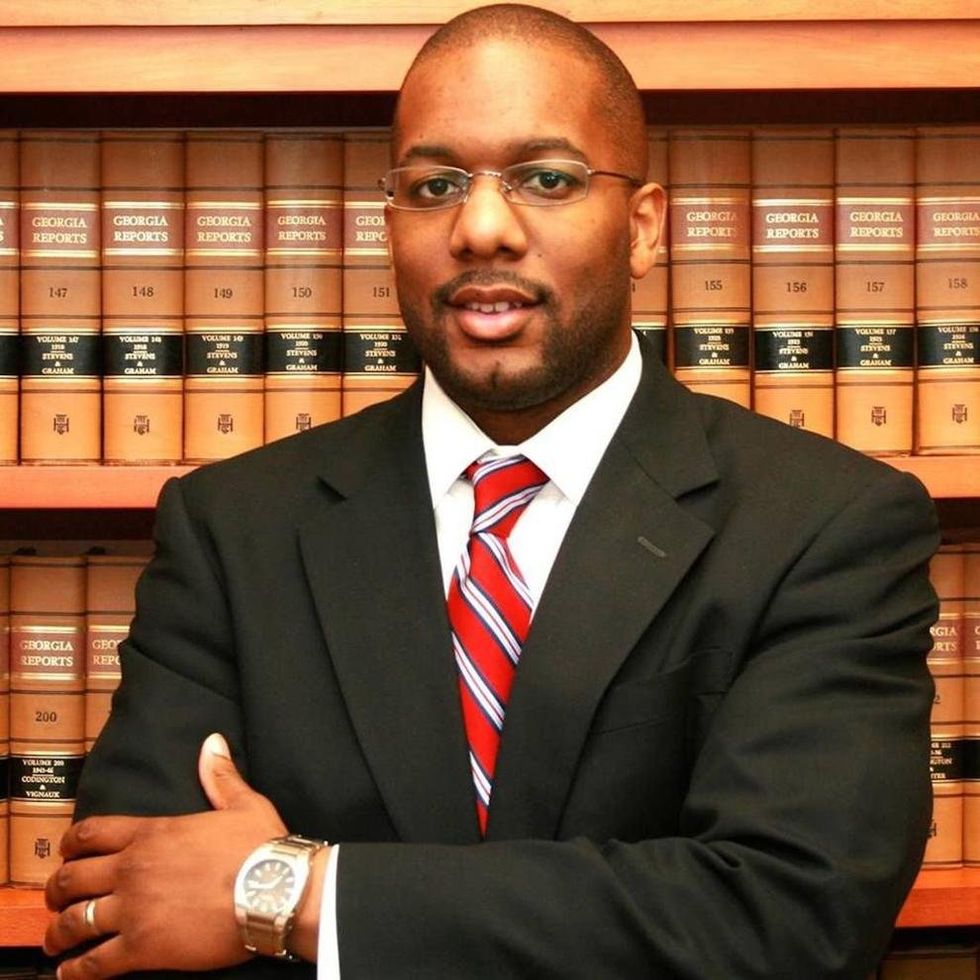 7. Kim Foxx—Cook County (Chicago), Illinois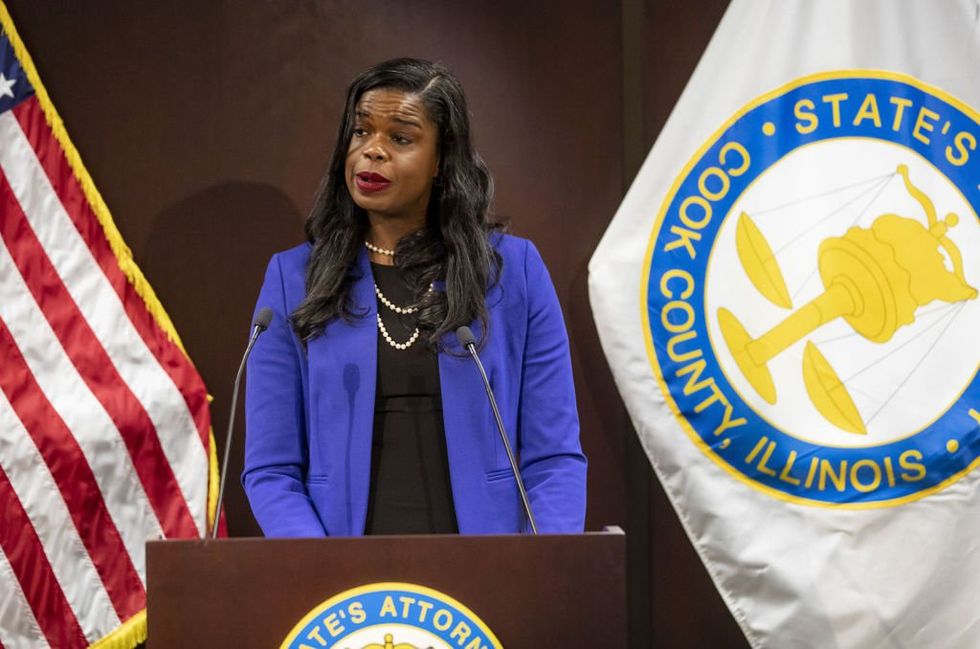 Chicago Tribune / Contributor | Getty Images
8. Kimberley Graham—Polk County, Iowa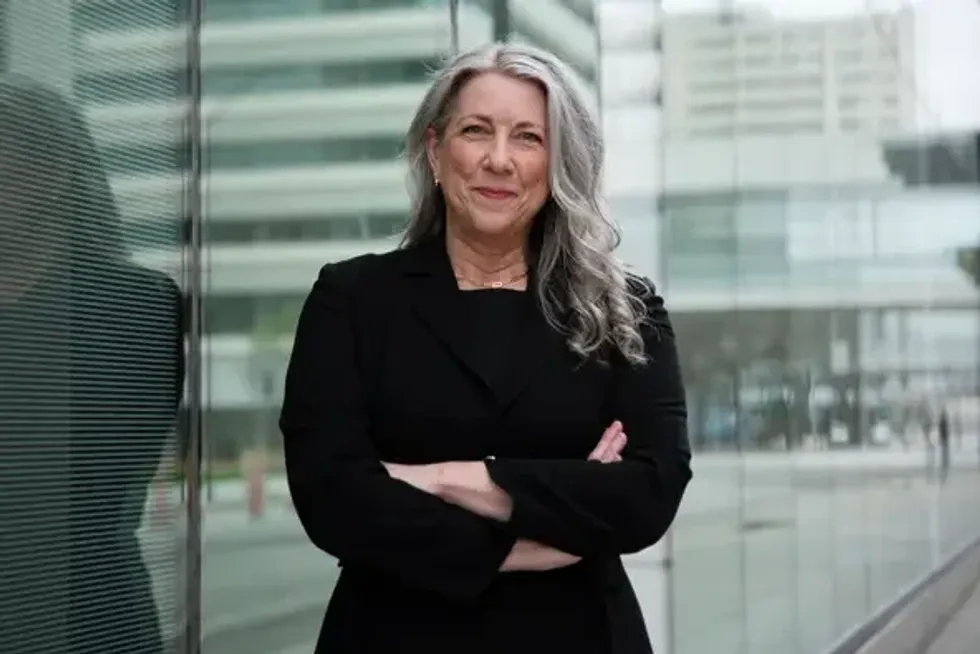 Olivia Sun / Staff | Des Moines Register
9. James Stewart—Caddo Parish, Louisiana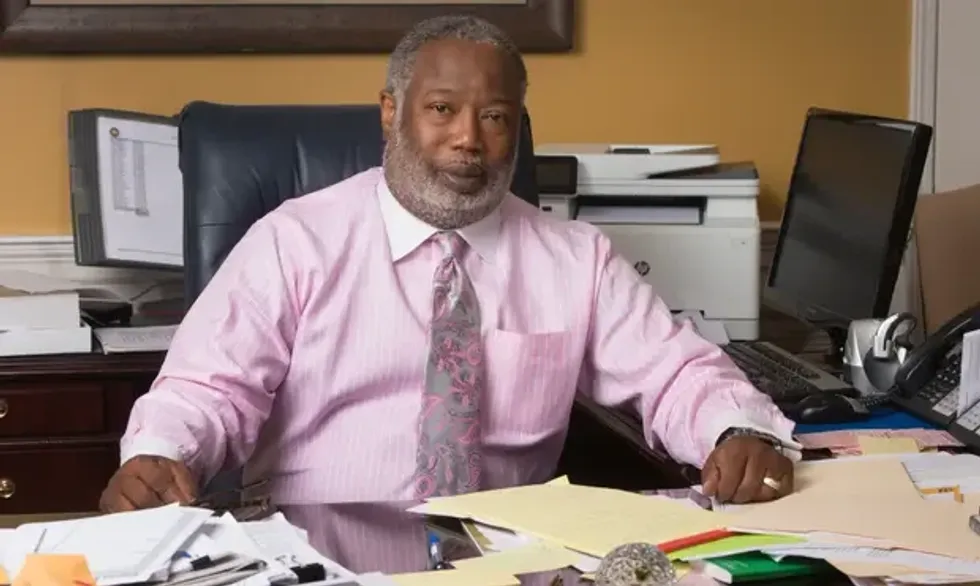 Neil Johnson/ Staff | The Guardian
10. Jason Williams—Orleans Parish, Louisiana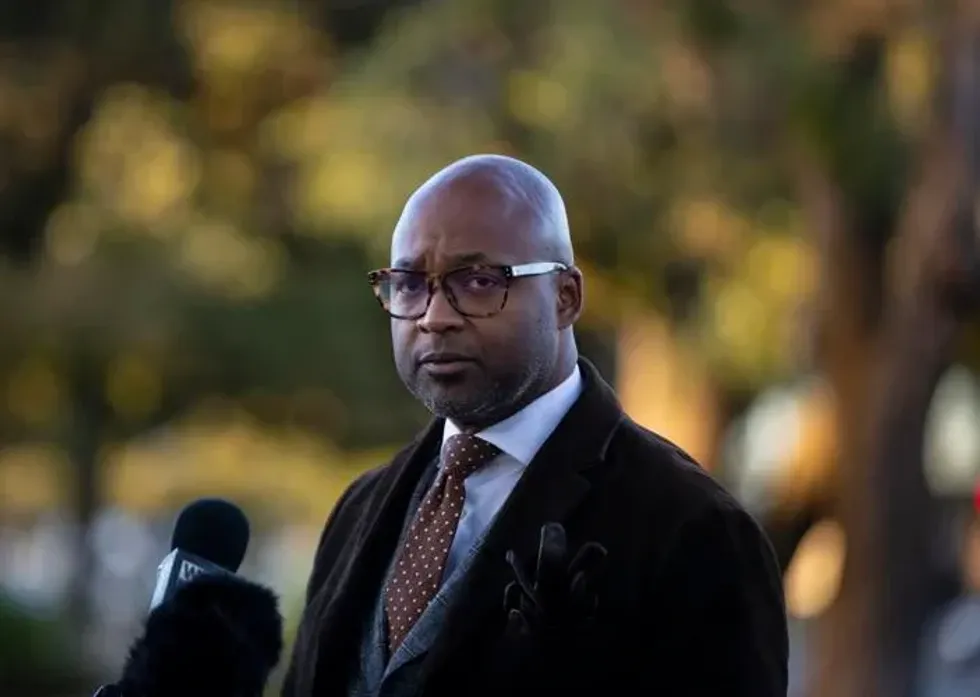 Sophia Germer / Staff | NOLA
11. Jackie Sartoris—Cumberland County, Maine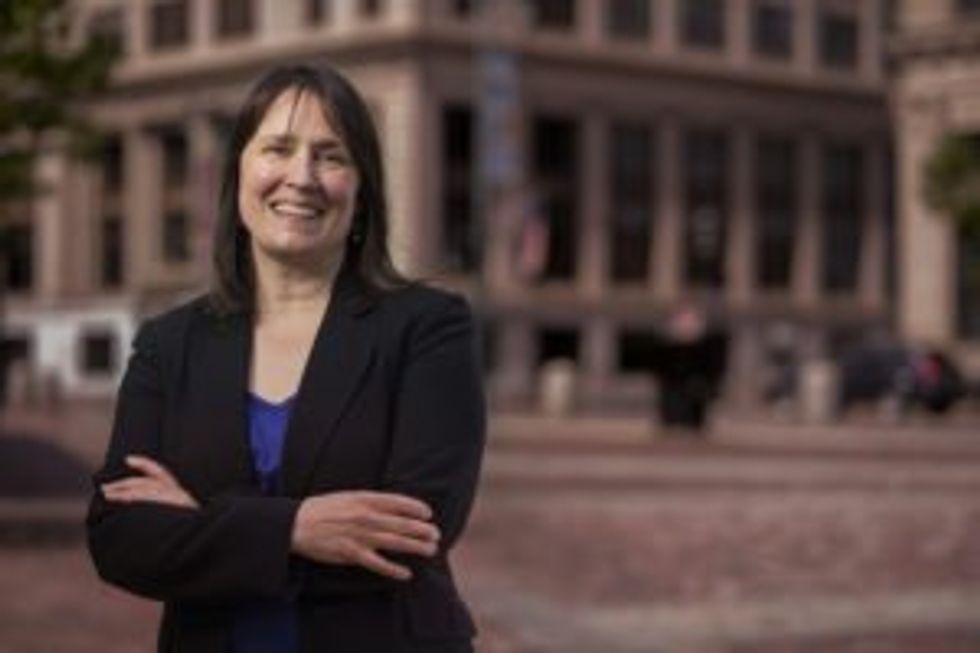 Gregory Rec/Portland Press Herald | AP
12. Scott Colom—Circuit Court District Sixteen, Mississippi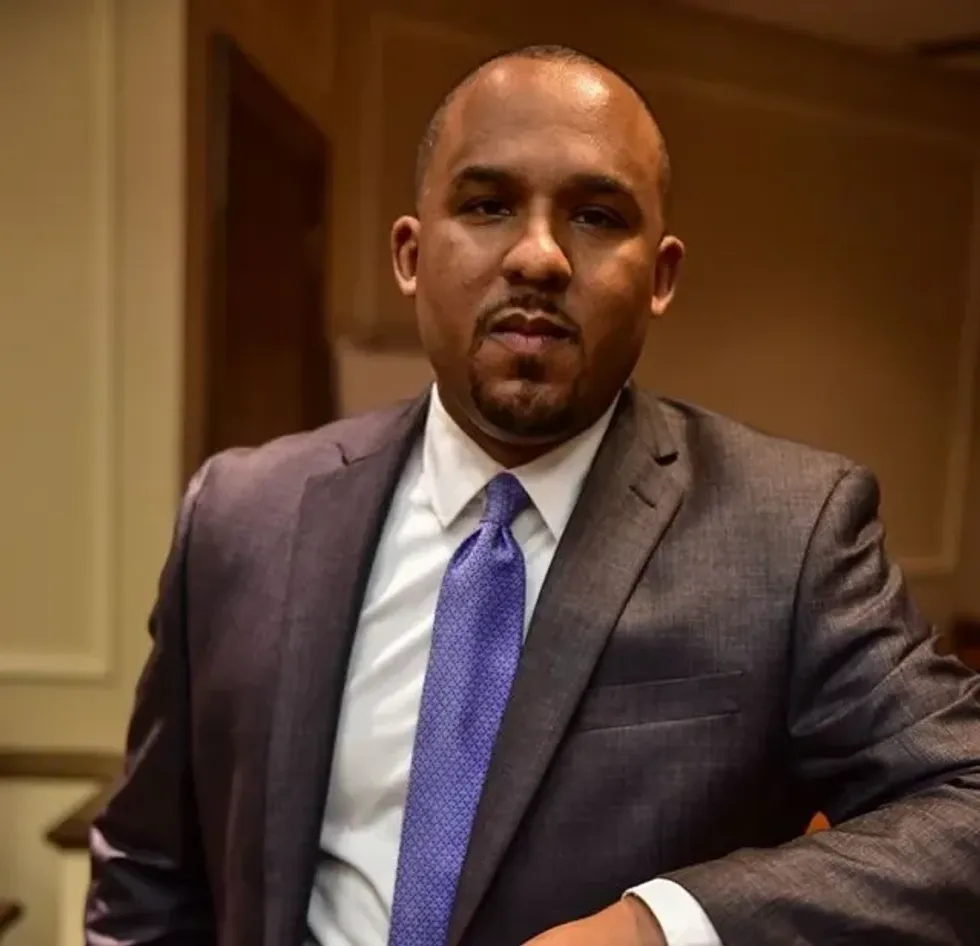 Courtesy of the 16th Circuit Court website
13. Jody Owens—Hinds County, Mississippi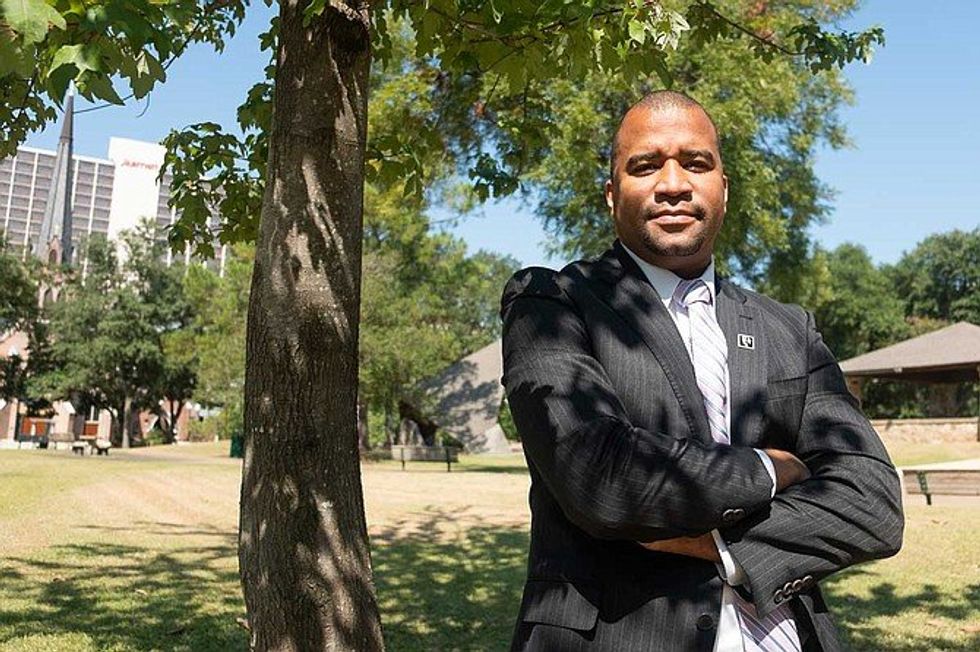 Seyma Bayram | Jackson Free Press
14. Kim Gardner—St. Louis, Missouri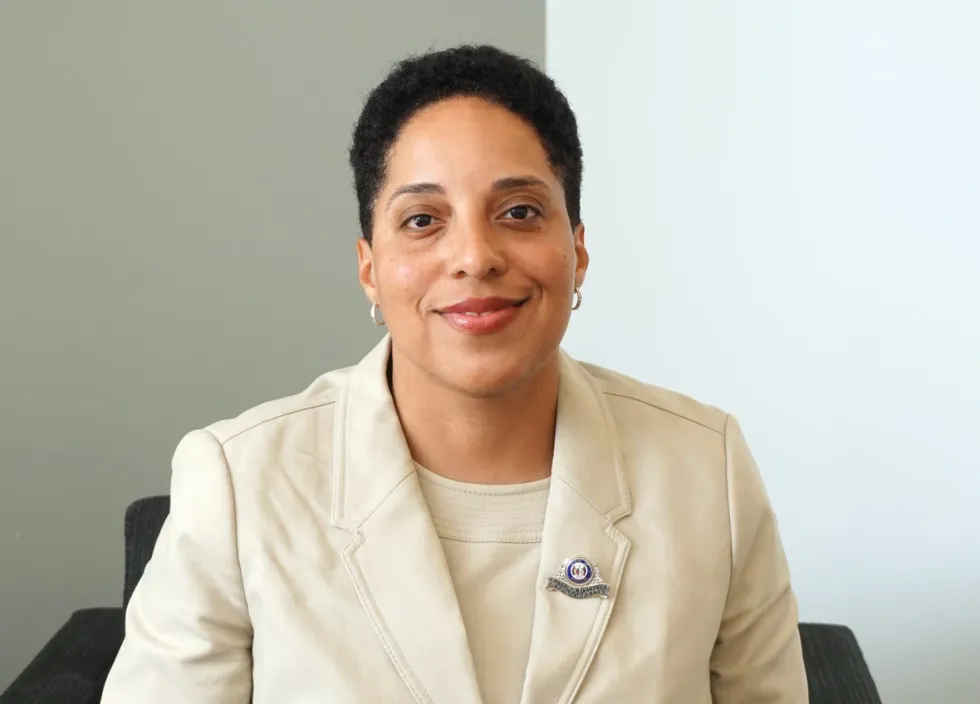 Evie Hemphill | St. Louis Public Radio
15. Raul Torrez—Attorney General, New Mexico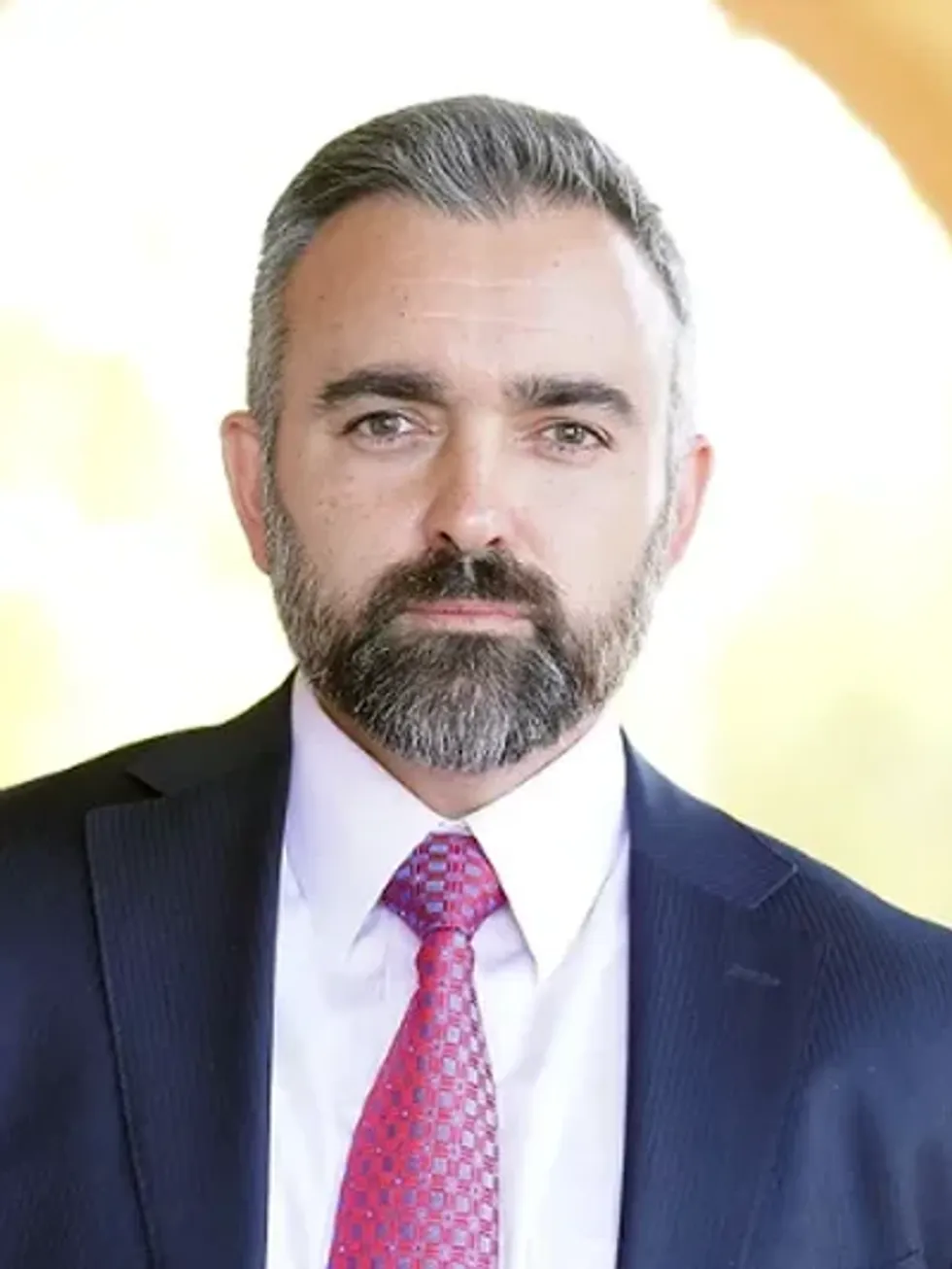 National Association of Attorneys General
16. Alvin Bragg—Manhattan, New York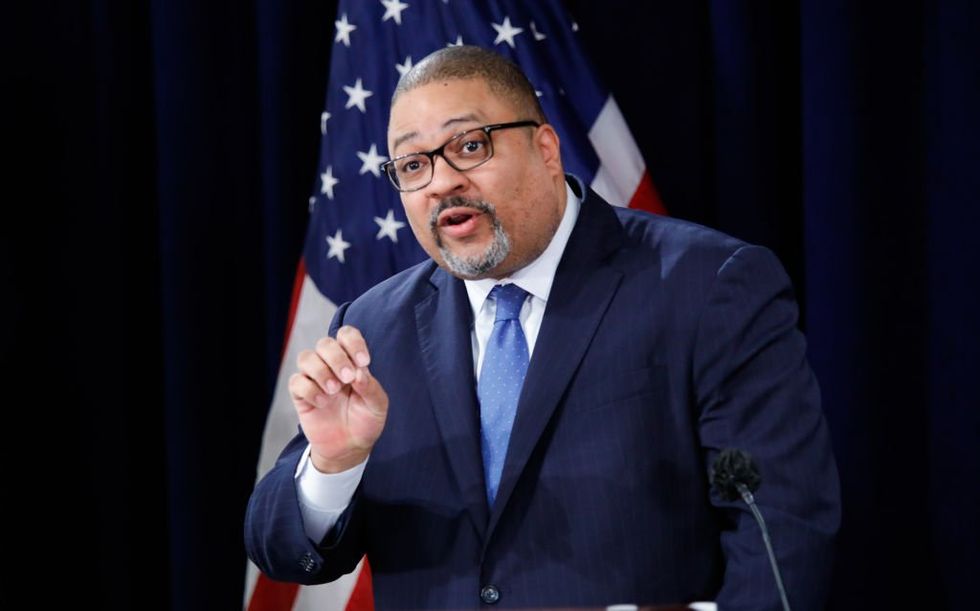 Kena Betancur / Stringer | Getty Images
17. David Clegg—Ulster County, New York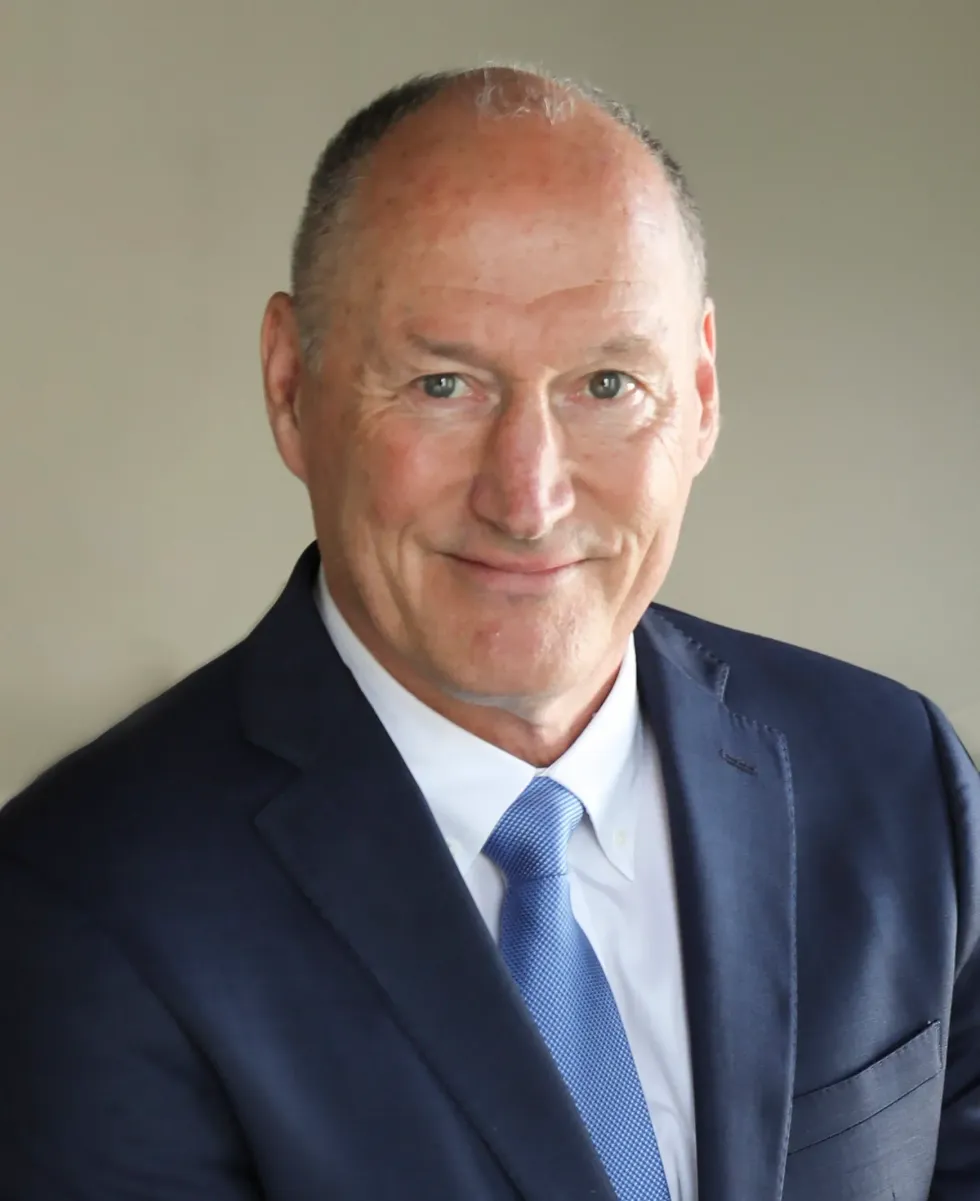 Poughkeepsie Journal | Courtesy Photo
18. Larry Krasner—Philadelphia, Pennsylvania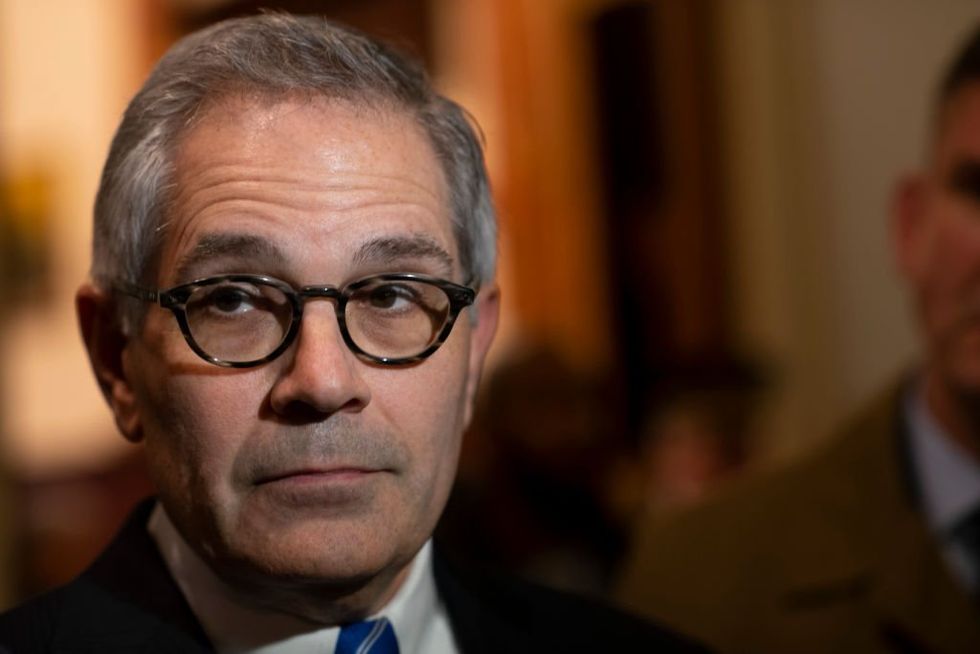 Mark Makela / Contributor | Getty Imagess
19. Jack Stollsteimer—Delaware County, Pennsylvania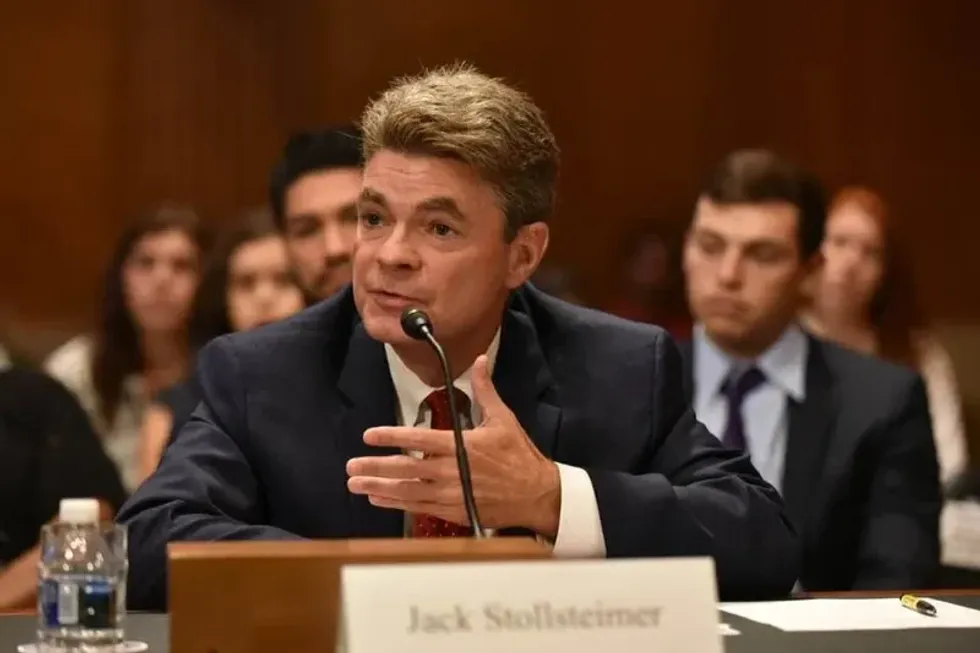 Courtesy of Jack Stollsteimer
20. Joe Gonzalez—Bexar County (San Antonio), Texas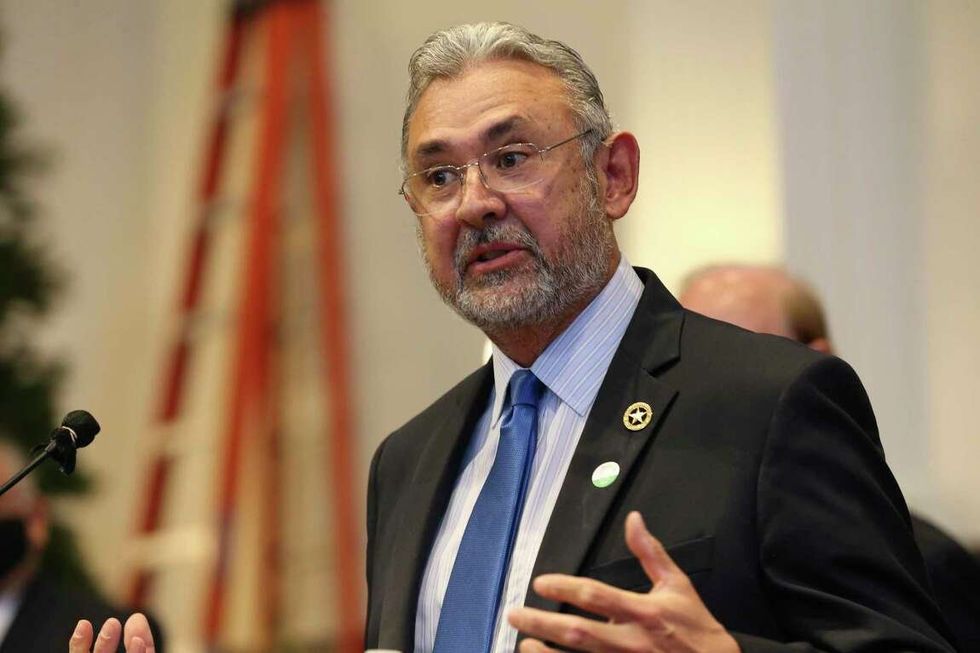 Jerry Lara /San Antonio Express-News
21. John Creuzot—Dallas County, Texas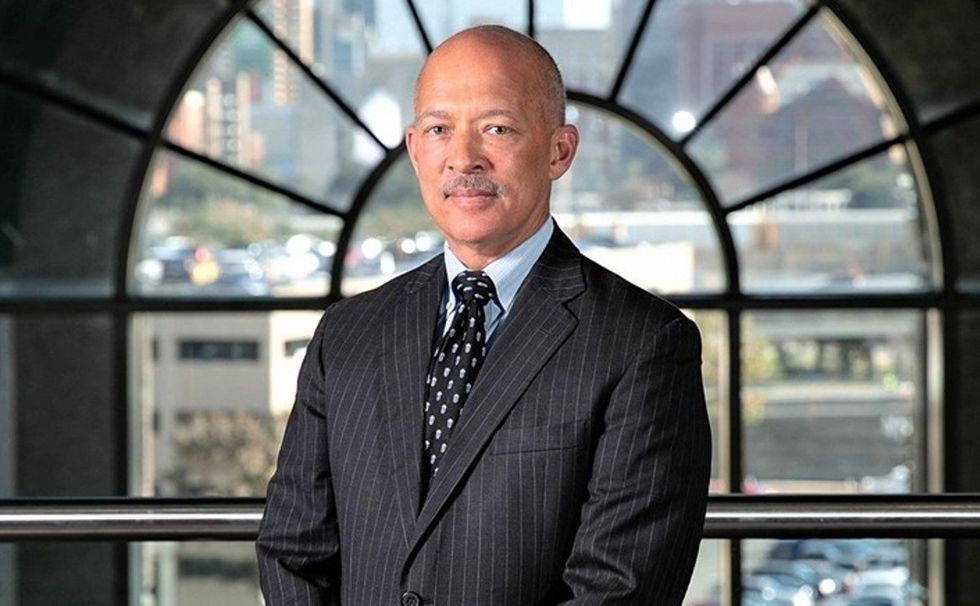 Dallas County District Attorney's Office
22. Brian Middleton—Fort Bend County, Texas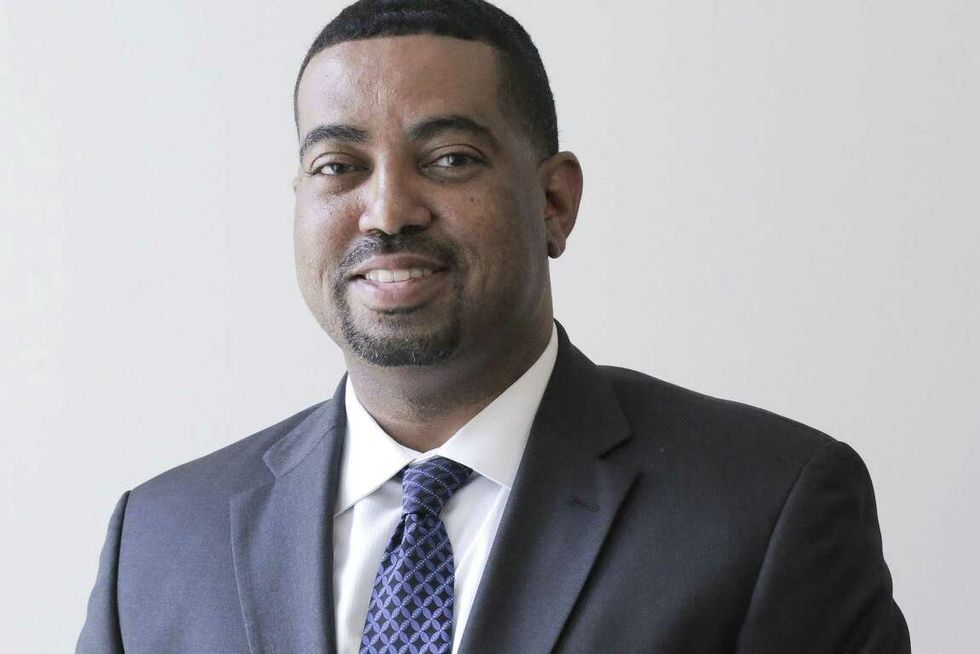 Elizabeth Conley / Staff photographer | Houston Chronicle
23. Kim Ogg—Harris County (Houston), Texas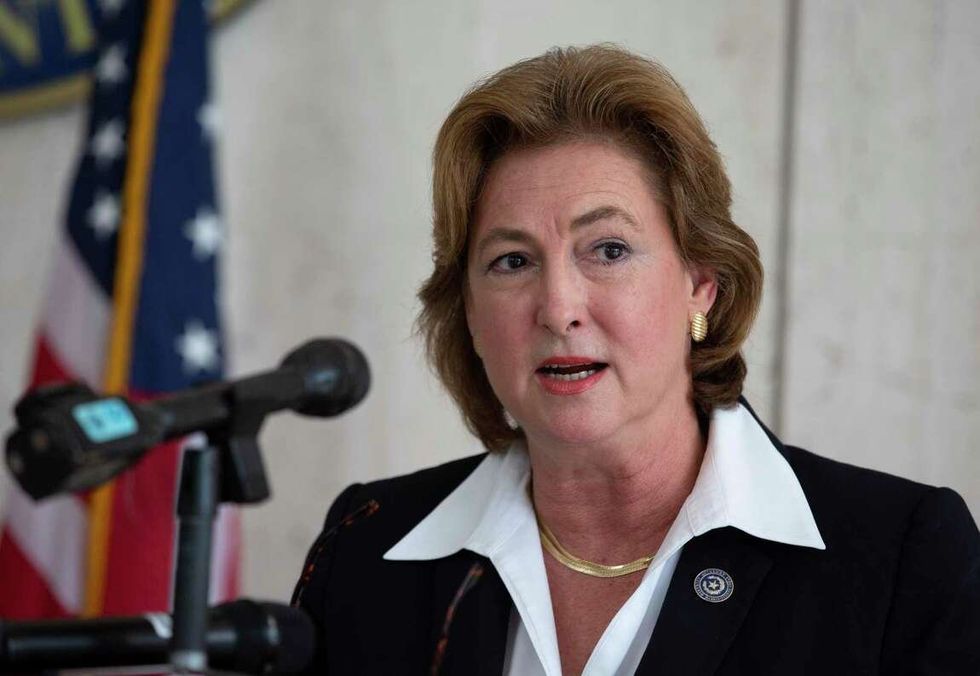 Yi-Chin Lee / Staff | Houston Chronicle
24. José Garza—Travis County (Austin), Texas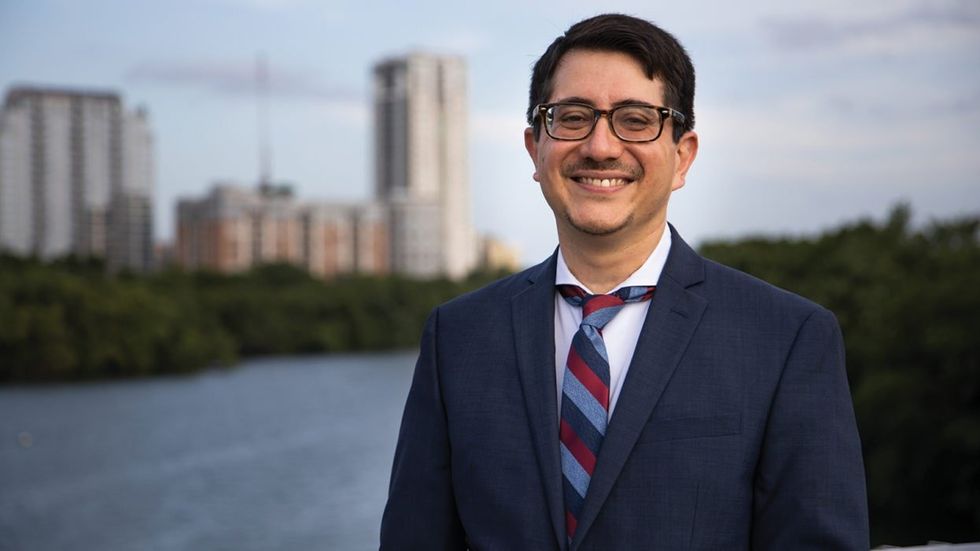 Courtesy of the city of Austin
25. Parisa Dehghani-Tafti—Arlington County and City of Falls Church, Virginia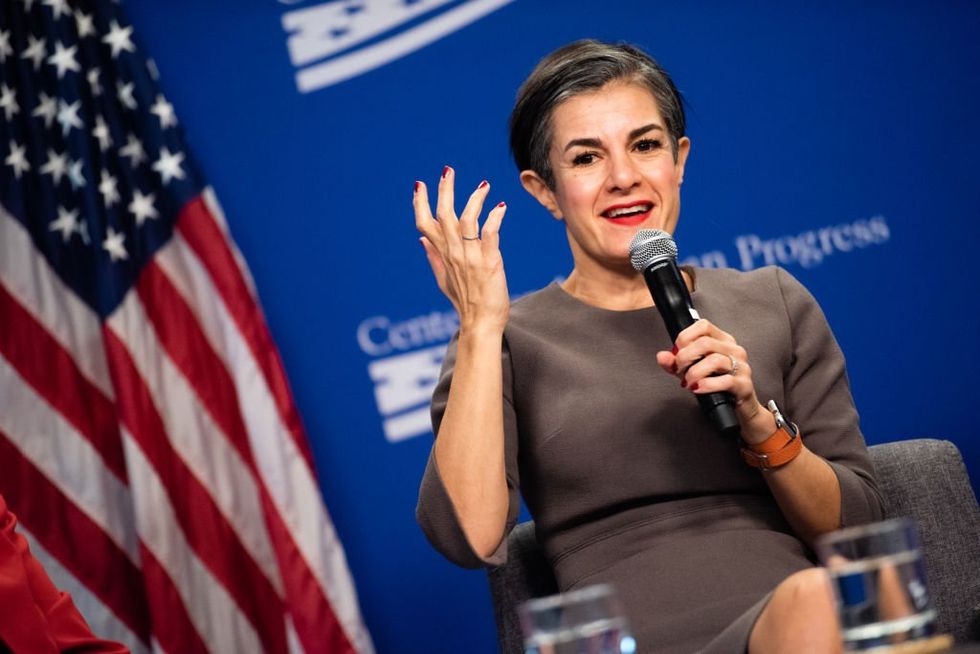 The Washington Post / Staff | Contributor
26. Steve Descano—Fairfax County, Virginia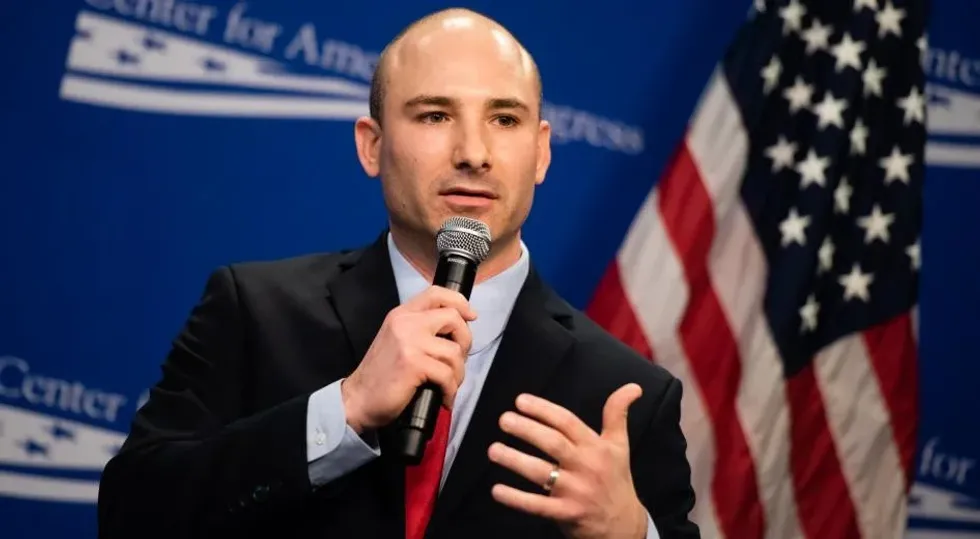 The Washington Post / Contributor | Getty Images
27. Buta Biberaj—Loudoun County, Virginia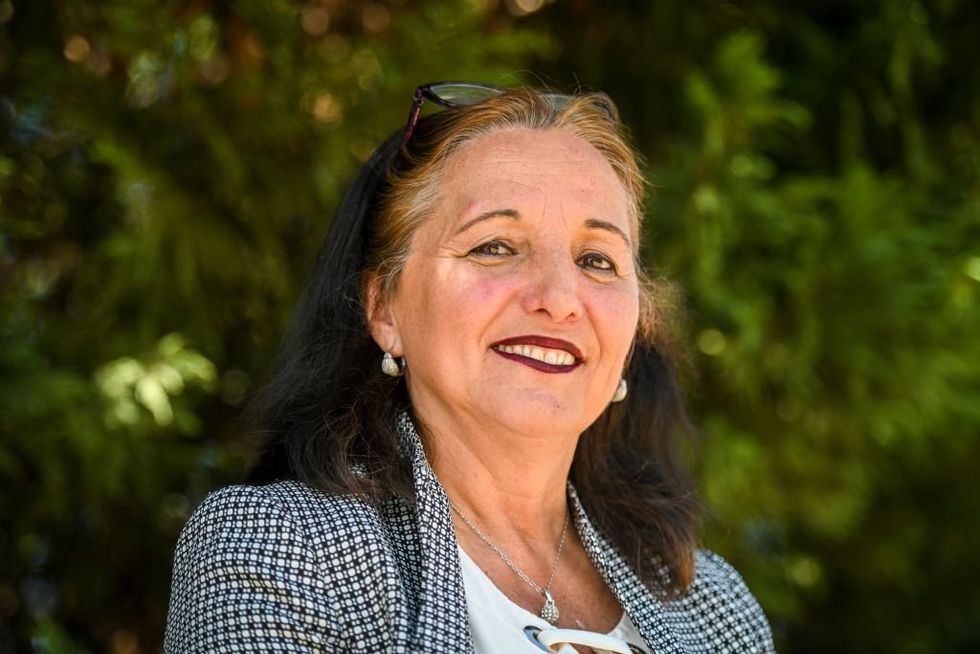 The Washington Post / Contributor | Getty Images
28. Ramin Fatehi—Norfolk County, Virginia
\u201c\ud83d\udca5ENDORSEMENT ALERT: New Virginia Majority is proud to endorse Ramin Fatehi @fatehinorfolk to be the next Norfolk Commonwealth's Attorney! \n\nRead our statement: https://t.co/yGQX2QFyvG\u201d

— New Virginia Majority (@New Virginia Majority) 1614272851
29. Stephanie Morales—Portsmouth County, Virginia
\u201cBig energy today (and every day.) JUSTICE KBJ DAY. \ud83d\ude24\ud83d\udcaa\ud83c\udffe Cheers! \u2696\ufe0f\u201d

— Stephanie Morales (@Stephanie Morales) 1664841818
30. John Chisholm—Milwaukee County, Wisconsin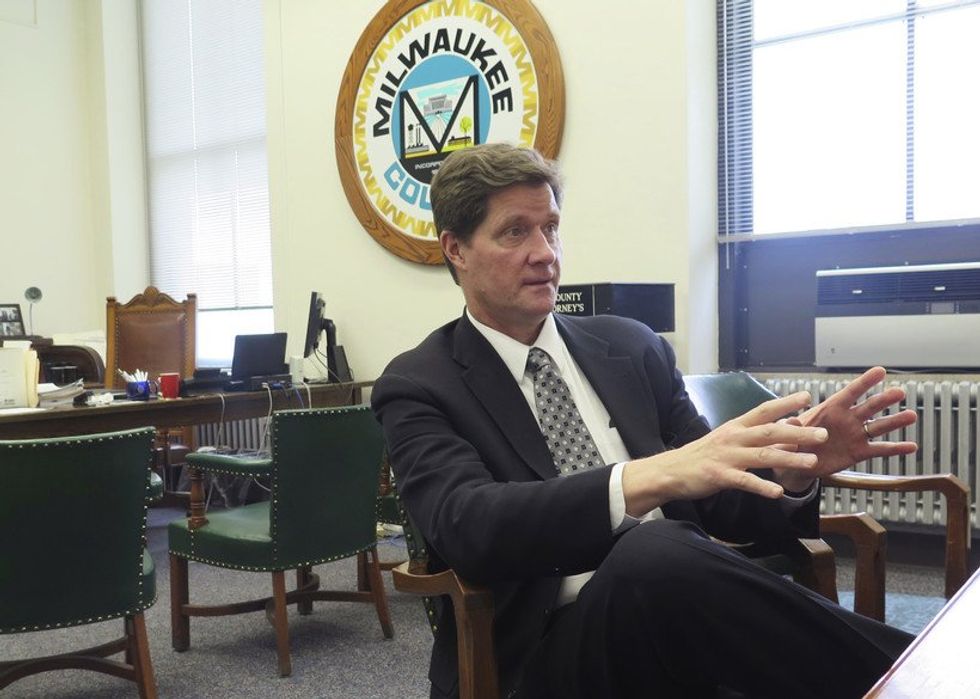 Ivan Moreno | AP Photo
Alex Wong / Staff | Getty Images
Trump's arraignment in Manhattan is one of the most historic events of our time, marking the first time a U.S. president has been indicted AND arraigned for federal crimes. According to our most recent poll, the overwhelming majority of you believe that Trump's charges are unjust and politically motivated to deter Trump's 2024 presidential bid.
During Wednesday's episode of Glenn TV special, Glenn argued we are devolving into a Banana Republic, weaponizing our government and judiciary to go after political opponents. He showed the connections between the people behind Trump's indictment and the Biden and Obama Department of Justice. He also pointed out the terrifying consequences if we allow our government to continue to target its political opponents.
Do your own homework
It's vitally important to be informed about this historic event. What happens next will set the trajectory of our country. That's why Glenn is giving his newsletter subscribers his research documents used in this week's Glenn TV special. Enter your email below to get Glenn's EXCLUSIVE documents sent straight to your inbox!
Watch the full special below (or watch on BlazeTV here):
If you've listened to Glenn for any amount of time, you know that he is a connoisseur of history and a collector of historic treasures and artifacts. In fact, he's made it one of his missions in life to curate a museum to store American historical artifacts to protect our precious history from being rewritten. He wants to preserve our American heritage: the good, the bad, and the ugly.
This June and July, Glenn's state-of-the-art museum and research library based in Dallas, TX will be going on the road to St. George, Utah! The museum will showcase an amazing collection of American historical artifacts worth over $75 million, with a focus on American history from Christopher Columbus to the Space Race.
You and your family will see artifacts that can't be found ANYWHERE ELSE, including:
Significant items owned by Presidents Washington, Grant, Teddy Roosevelt, FDR, Lincoln, Reagan, Trump, and Obama
The 1977 Darth Vader mask, C-3PO, and R2D2
Bibles from Lincoln, King George III, and King Louis
Von Staffenburg's copy of Mein Kampf
The bloody towel used by Hitler after the bombing of "Valkyrie"
and MUCH MORE!
Glenn has curated this special, one-of-a-kind experience for you and your family to encounter American history face-to-face, to learn and treasure the American heritage that is under attack in our country.
Encounter American history face-to-face.

Want to join Glenn in St. George, Utah to encounter the American Journey Experience? To learn more about the event and to buy tickets, CLICK HERE. Hurry before tickets sell out!