North Carolina Schools May Cut Chunk Out of U.S. History Lessons
February 04, 2010
SOPA Images / Contributor | Getty Images
Every American living in the U.S. today has lived in a dollar-dominated world. After World War I, the dollar replaced the British pound as the world's strongest currency after the war decimated and depleted Europe's economies. The Bretton Wood Agreement in 1944 solidified the dollar's standing as the international trade currency. In 1973, the "petro-dollar" was born, with all oil purchases transacted through the U.S. dollar.
The U.S. dollar's dominance has funded our way of life without collapsing on our own debt and secured our place as the world's leading superpower.
Until now.
The dollar is under the greatest attack since it rose to its place of prominence after World War I. Led by China and Russia, the BRICS alliance, composed of Brazil, Russia, India, China, and South Africa, aims to create a "multi-polar" world where the yuan and ruble provide an alternative currency for those who want to become independent from the dollar and the influence it entails.
The dollar is under the greatest attack since it rose to its place of prominence after World War I.
In 2023, we have seen the biggest international rally against the U.S. dollar since World War I. Trading relationships that the U.S. has long taken for granted are now turning to the Chinese yuan to bypass the Western "strings attached" to the dollar. This means countries like Iran and Russia now have a way to bypass U.S. sanctions. The greater threat is a new "world order" controlled by China and Russia depleting the U.S. dollar. This has the potential to completely alter our way of life.
Below are the top 9 countries to take active steps against the U.S. dollar, posing the greatest threat to the U.S. as a superpower.
1. Argentina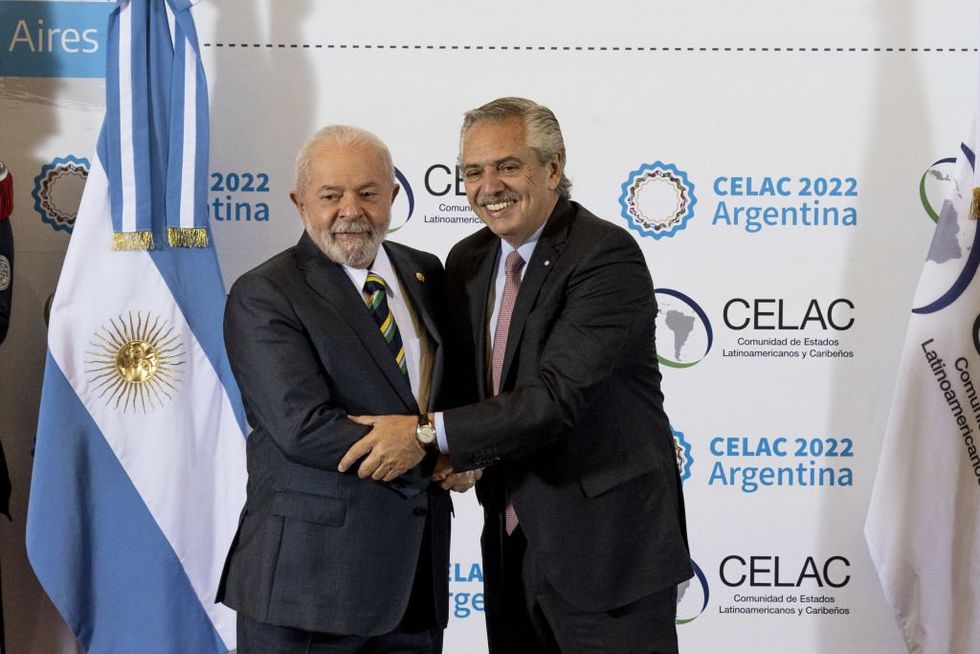 Argentina's President Alberto Fernandez (right) welcomes Brazil's President Lula da Silva (left) to Buenos Aires.
Bloomberg / Contributor | Getty Images
Argentina and Brazil announced they will be forming their own common currency with the explicit purpose of severing their reliance on the U.S. dollar. Brazil and Argentina are the first and second-largest economies in Latin America. The move will help them become more immune to U.S. sanctions as they progress towards closer ties with China. Moreover, Argentina is considering joining the BRICS alliance as a formal step away from the U.S. dollar.
2. Brazil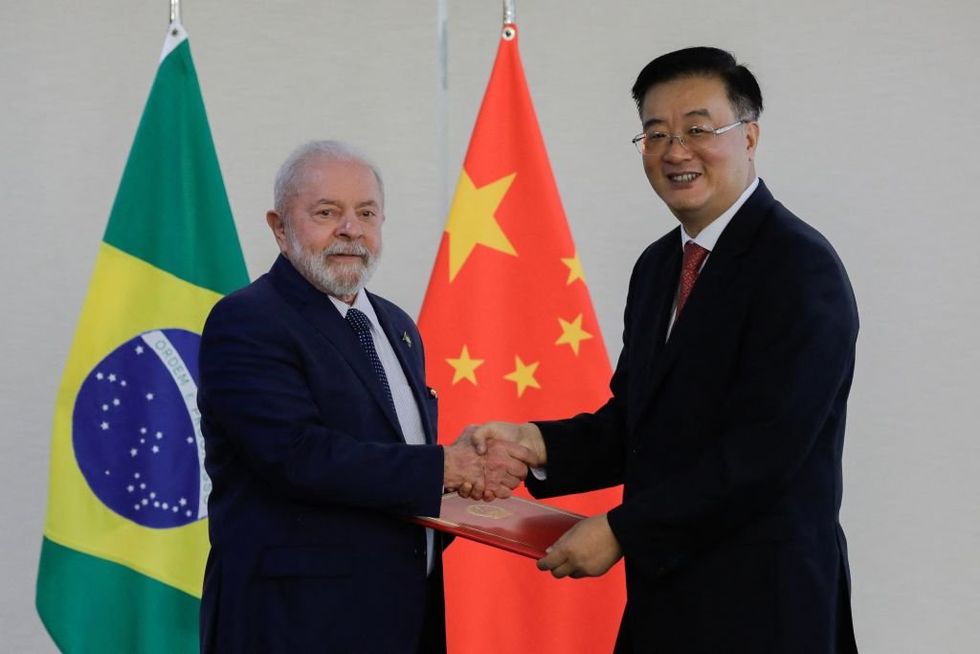 President Lula da Silva (left) shakes hands with China's Ambassador to Brazil Zhu Qingqiao (right).
SERGIO LIMA / Contributor | Getty Images
One of the founding members of the BRICS alliance, Brazil signed a memorandum of understanding with China earlier this year to establish a yuan-clearing arrangement, the first step in establishing bilateral trade with China. More progress to this end is expected this week as Brazilian President Lula de Silva prepares to visit President Xi in Beijing.
Lula de Silva ousted former President Bolsonaro, who was more closely aligned with the U.S. and Western interests. Now, Silva aims to lessen Brazil's dependence on the U.S. dollar and the risk of sanctions for doing business with enemy nations with the U.S.
Henry Osvald, president of the Brazilian Association for Industry, Commerce and Innovation in China (BraCham) remarked that the deepening ties between Brazil and China "comes at a very important moment as the US dollar is not stable and it is depreciating considerably." Moreover, Osvald said:
Brazil is the only country in Latin America that has a bank established in China, and there are already several Chinese banks established in Brazil - this will help economic and trade ties and strengthen the yuan as an alternative to the US dollar and the euro.
As Iran, China, and Russia are continually aiming to expand their interests in Latin America, the Chinese yuan will allow them to do so with less fear of repercussions from the U.S.
3. China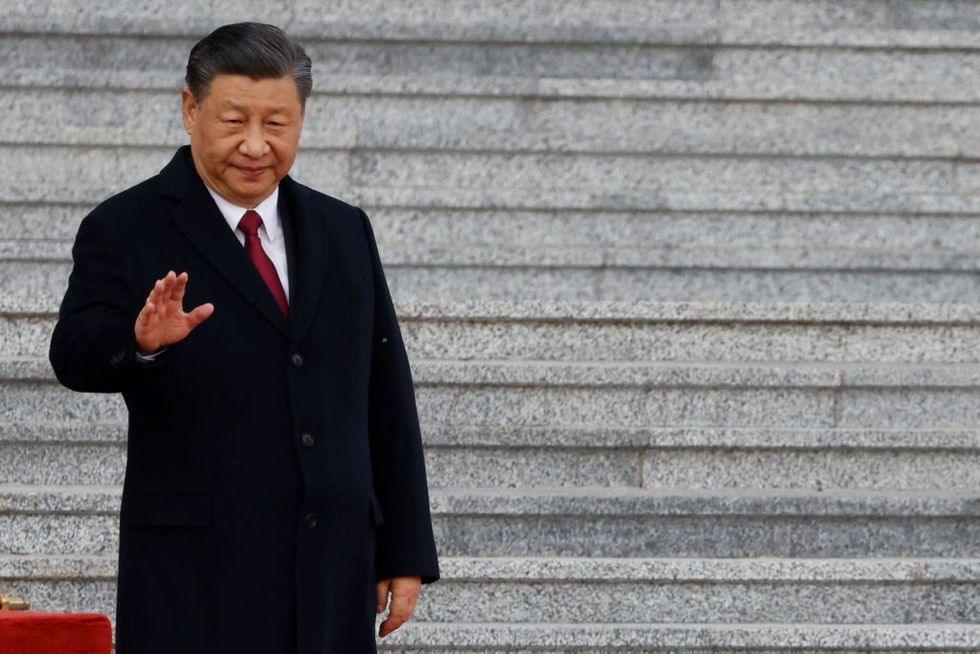 China's President Xi Jinping leads the anti-dollar coalition through boosting the yuan's international status.
LUDOVIC MARIN / Contributor | Getty Images
The Chinese yuan is the biggest challenger to the U.S. dollar as the international trade currency of choice. From their Belt and Road Initiatives to forging closer ties with countries that were subject to U.S. sanctions, China is positioning the Yuan as an alternative to countries who aim to become more independent from the U.S. dollar and the influence it entails.
China is the focal point of all the countries on this list. Xi is providing a way for nations who want to distance themselves from U.S. interests to do so without fear of economic repercussions. The list is already large and will continue to grow as China seeks to expand BRICS and the yuan's influence in Latin America and Africa.
4. France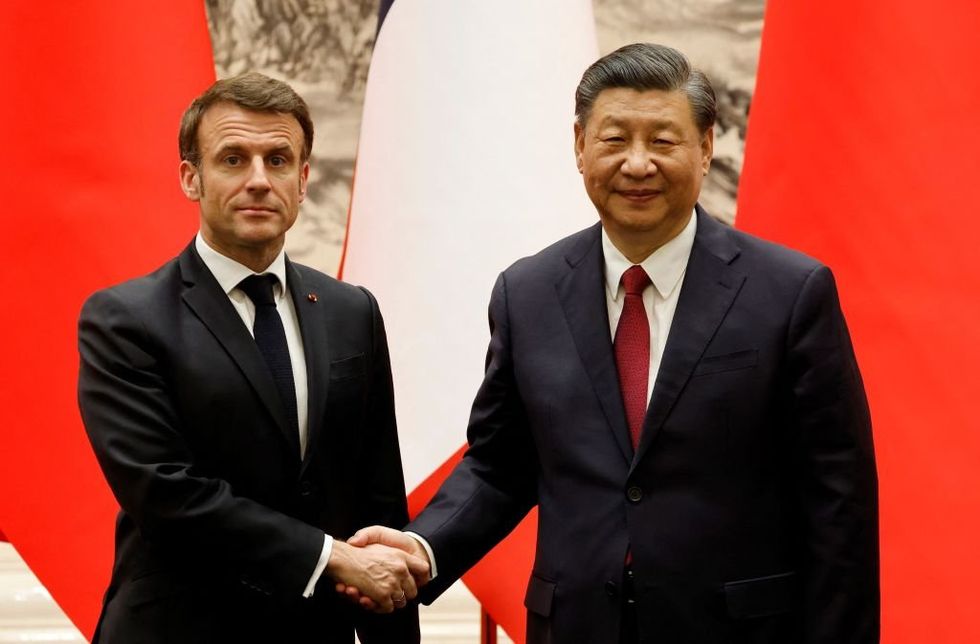 French President Macron (left) greets President Xi (right) during his historic visit to Beijing.
LUDOVIC MARIN / Contributor | Getty Images
France, a long-time U.S. ally, has become one of the most outspoken Western critics of the U.S. dollar and the European spokesperson for autonomy from the U.S. In his recent historic visit to Beijing, Macron reiterated his call for Europe's "strategic autonomy" to prevent becoming "vassals" to the U.S. Macron, like German Chancellor Olaf Scholz, are determined to keep industrial ties with China despite the growing conflict between China and the U.S.
France's determination to distance itself from the U.S. is a major blow to U.S. foreign policy and relations with the West. It speaks volumes to the deterioration of trust behind U.S. fiscal and foreign policy in regards to the U.S.'s closest allies.
5. India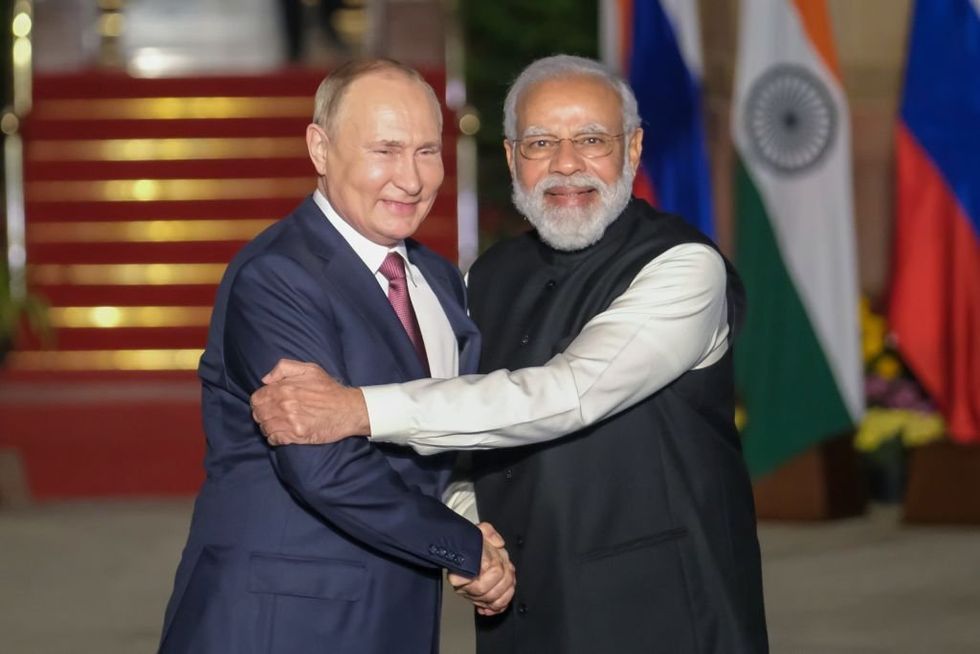 India's Prime Minister Modi (right) and Putin (left) deepen trade relations with the rupee and rouble to bypass U.S. pressures attached to the dollar.
Bloomberg / Contributor | Getty Images
Behind the Chinese yuan, the Indian rupee is arguably the second-greatest challenger to the U.S. dollar. As a BRICS founding member, India has long aimed to distance itself from the influence of the dollar. This year, India took a major step forward, announcing its new trade policy that steps away from the dollar in favor of placing the rupee and Russian ruble as international currencies to settle trade transactions.
In addition to strengthening the rupee's standing for trade transactions across Asia, most notably Malaysia, India agreed to use both rupees and rubles instead of the dollar in mutual trade with Russia to avoid Western sanctions. India also agreed to switch to a rupee payment for Iranian crude imports, bypassing Western sanctions on Iranian oil.
6. Iran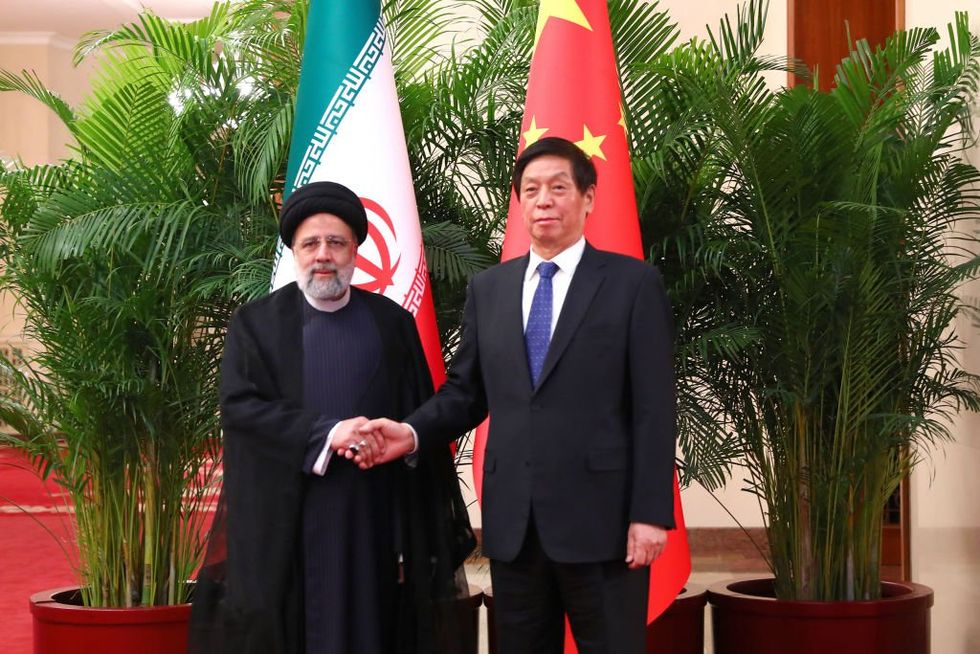 Iranian President Ebrahim Raisi (left) meets with Chairman of the Standing Committee of the National People's Congress of China Li Zhanshu (right) during his official visit to Beijing, China on February 14, 2023.
Anadolu Agency / Contributor | Getty Images
There are few countries who are subject to more international sanctions from the U.S. than Iran. Sanctions on Iran's oil and weapons industries have been a long-time strategy used by the U.S. to restrict Iran's nuclear program. However, with the Chinese Yuan as an option, U.S. sanctions will lose much of their power in curbing Iran's initiatives. Through using the yuan, Iran can trade its oil, sell its weapons to Iranian-backed militias wreaking havoc throughout the Middle East, and continue to grow its nuclear program with less fear of international consequences.
7. Russia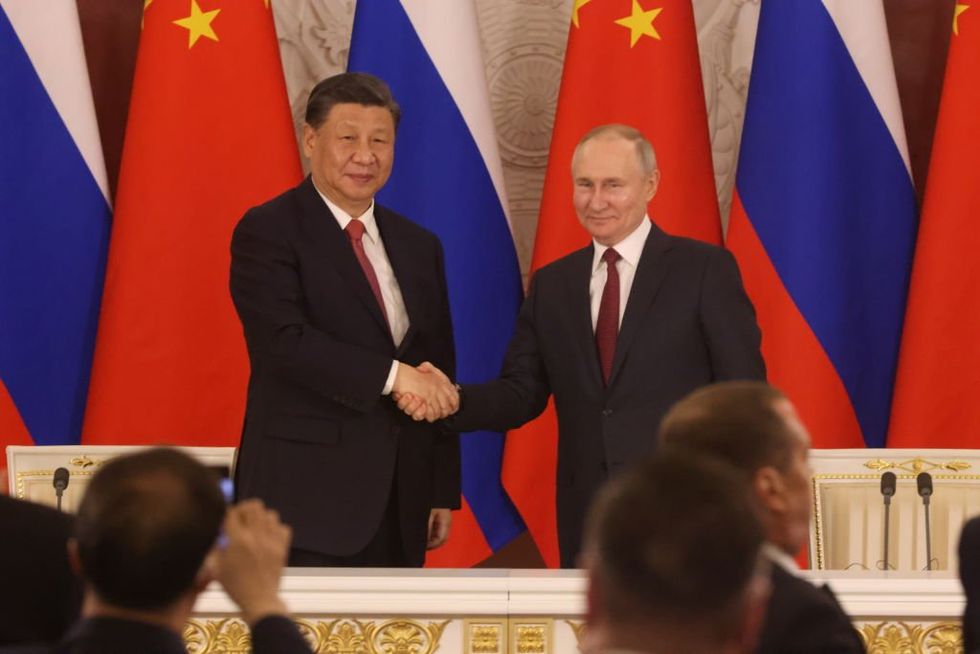 Putin (right) and Xi (left) lead the BRICS alliance against the U.S. dollar and influence.
Contributor / Contributor
China and Russia have been forging closer ties for years to deal with Western opposition. However, the war in Ukraine has brought them closer than ever before. Putin and Xi's historic meeting in Beijing solidified their military and economic alliance, aiding each other in bypassing Western sanctions and pressures.
Putin called for the Chinese yuan to be used globally, saying, "We support using Chinese yuan in transactions between the Russian Federation and its partners in Asia, Africa and Latin America." Moreover, Xi told Putin, "Right now, we're seeing a change we haven't seen in 100 years, and we're driving this change together" signaling a new "multi-polar" world order with China and Russia becoming legitimate power challengers to the U.S.
Last month alone, the yuan overtook the dollar as the most traded currency on the Moscow Exchange for the first time ever, representing almost 40 percent of total trading volume. As they aim to make the yuan the international currency of choice beyond Russia into the developing world, Russia and China pose the greatest economic threat to the U.S., as Xi said, in the past "100 years."
8. Saudi Arabia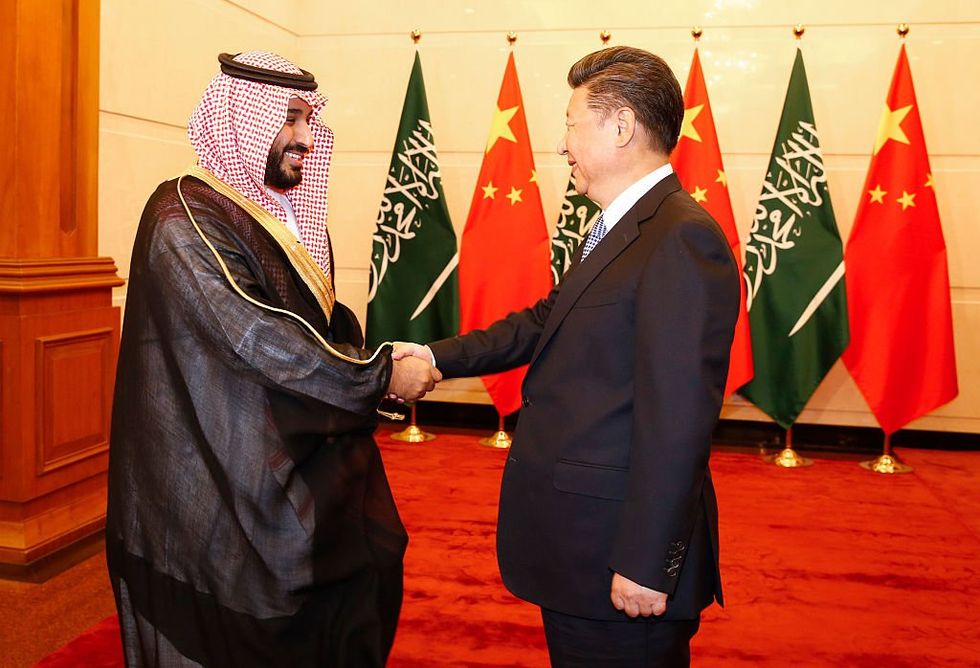 Saudi Arabia Deputy Crown Prince Mohammed bin Salman (left) greets Chinese President Xi Jinping (right)
Pool / Pool | Getty Images
Saudi Arabia's decision to ditch the "petro-dollar" in favor of the "petro-yuan" is arguably the most significant blow to the U.S. economy in modern times. The "petro-dollar" refers to the dollar's standing as the currency facilitating oil that has been traded and sold from Saudi Arabia. The "petro-dollar" has been an integral part of the U.S.'s foreign policy and economic standing since the 1970s.
It is one of the main reasons why politicians justify taking on so much domestic debt—most countries "buy up our debt" via oil purchases. Our current way of life is completely dependent upon foreign investors, who hold a total of $7.3 trillion in U.S. debt as of 2022. We've been free print ourselves into oblivion knowing our foreign investors will pick up the bill.
Not anymore.
Now, Saudi calls for all oil transactions to be carried out in yuan, NOT the U.S. dollar. This isn't merely a major blow to the dollar's international reputation as a safely-backed currency—it is a threat to our way of life and our fiscal bottom line.
9. South Africa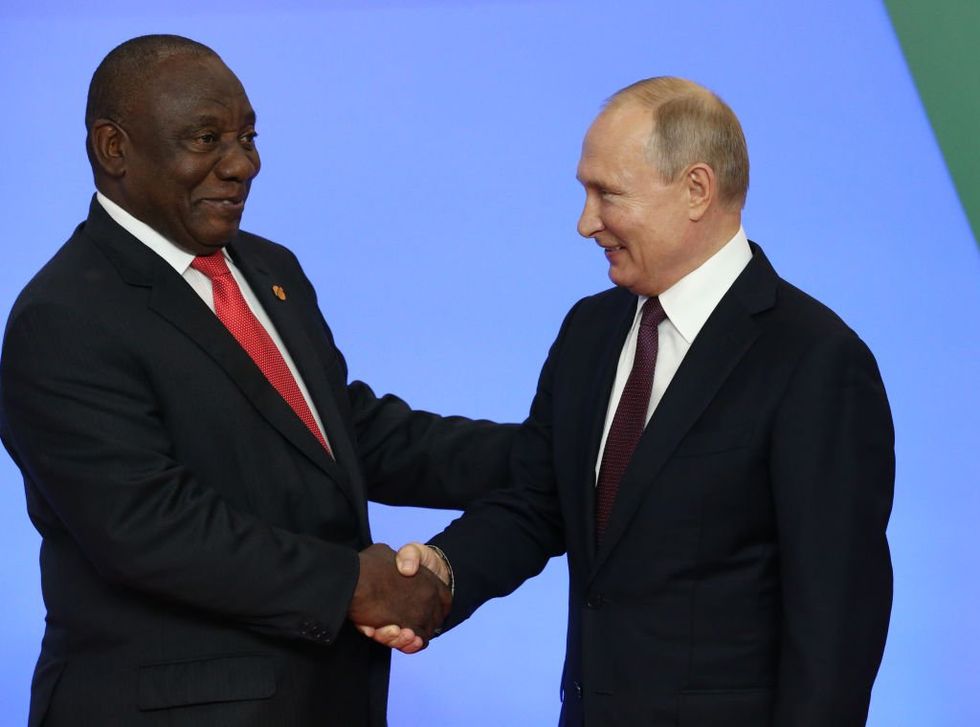 South African President Ramaphosa (left) greets fellow BRICS member, Vladimir Putin (right).
Mikhail Svetlov / Contributor | Getty Images
South Africa is arguably one of the most outspoken opponents to the U.S. dollar out of the BRICS nations. South African President Cyril Ramaphosa says he'll use his chairmanship of the BRICS group of leading emerging economies to focus on advancing African interests, creating less dependency on the dollar and Western influence. He said:
Our continent was pillaged and ravaged and exploited by other continents and we therefore want to build the solidarity in BRICS to advance the interests, of course initially of our own country, but also of the continent as a whole.
China is already Africa's largest trading partner. With Ramaphosa's urgency to expand BRICS on the continent, it is clear that Western interests are losing the battle on the African front.
Riley Gaines was attacked by a mob of transgender activists at San Francisco State University. BlazeTV's own Alex Stein was attacked at a transgender surgery for minors rally in New York. Worst of all, we witnessed the horrific Covington Christian School fatal shootings, several of which were children, at the hands of a former transgender student.
What is going on?
If you were to check with our political leaders or the mainstream media, apparently NOTHING is going on. The White House hosted "Transgender Day of Visibility" immediately following the Covington shooting, only conservative media covered Riley Gaines' attack, and our cultural elites seem to be more concerned about celebrating people like Dylan Mulvaney than standing with the families who just lost their children.

It is clear: unless you don't stand on the approved political aisle, the victims are silenced, and the oppressors get a pass—even approval. You MUST OBEY or be silenced.
Our republic can't endure our current cultural division. That's why Glenn devoted this week's episode of Glenn TV to explaining how our political and corporate elites are BLACKMAILING the American people to accept their leftist agenda, whether it be from cultural pressures or corporate standards like ESG and CEI.
Do your own homework
Glenn wants YOU to do your own research. You can get the research documents behind this Glenn TV episode, showing you ALL the sources for the most recent series of trans-initiated attacks, how investment firms blackmail businesses using ESG and CEI, and how our leaders have LIED about the very agendas they tout to defend.
Enter your email below to get access to this EXCLUSIVE research.
Watch the full special below (or watch on BlazeTV here):
Riley Gaines, who has become the new face of women's rights, will be joining Glenn tomorrow during his Glenn TV special. The former NCAA swimmer came into the spotlight for speaking out against the for NCAA allowing Lia Thomas, a biological male who identifies as "transgender," to compete in women's sports. Gaines was thrust back into the spotlight this week when a mob of transgender activists assaulted Gaines leading up to her talk at San Francisco State University.
Our republic can't endure if violence is equated to "freedom of speech," or when a mob can silence an opposing point of view—on a university campus no less. Riley Gaines will be joining Glenn on Glenn TV this Wednesday, along with Stanford Professor Victor Davis Hansen, to discuss the cultural divide in our country caused by the radical left. Can our country survive?
We want to hear from YOU! Tell us what YOU think about our country's cultural divide. Do YOU think America can survive with the status quo?
Be sure to tune in Wednesday on BlazeTV at 9:00 p.m. ET for the Glenn TV special with Riley Gaines and Victor Davis Hansen.
Do you think violence is ever justified to defend an idea?
Do you think violence is a regular tactic used by the Left to fight against conservative ideas?
Do you think the Left's "protest" tactics pose a threat to freedom of speech?
Do you think universities should allow speakers on campus with controversial ideas?
Do you think protesters who use violence are protected by the First Amendment? 
Do you think people who use violence in protests should be held accountable under the law?
Do you think America can survive if the state of our current culture remains the same? 
Anadolu Agency / Contributor, USAF / Handout | Getty Images
The breaking news story over the weekend was the alleged Pentagon leak of classified documents containing "TOP SECRET" U.S. intelligence about Ukraine and other foreign operations. Are the documents genuine? What do they actually contain? As Glenn said on radio Monday, "We don't know." Regardless of whether the documents are fabricated or genuine, there will be major ramifications from the leak.

In the craziness of the news cycle, it can be difficult to stay on top of this particular story. Below, you will find the seven things you NEED to know about the leaked document story, from the content of the documents to why you should care about the leak at all.
How were the classified documents first discovered?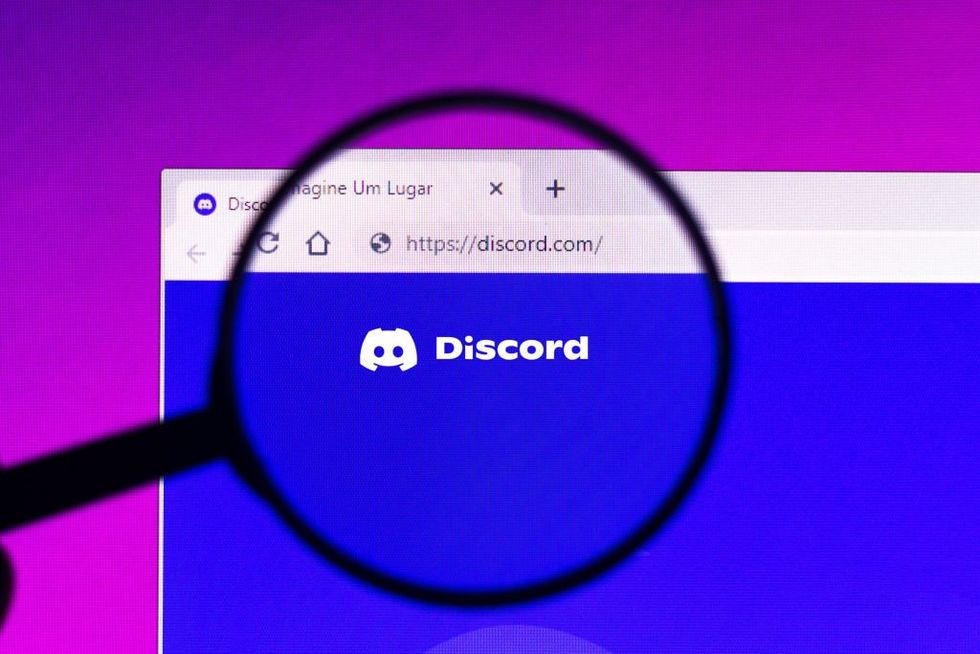 The classified documents were originally published on Discord, an online messaging forum, often used for video gaming.
SOPA Images / Contributor
The classified documents were first published on a Discord channel in March. The posts included pictures of the documents, rather than a PDF of the documents themselves, indicating the publisher obtained physical copies. The posts were public for several weeks before being detected. The New York Times was the first publication to shed light on the documents.
What documents were leaked?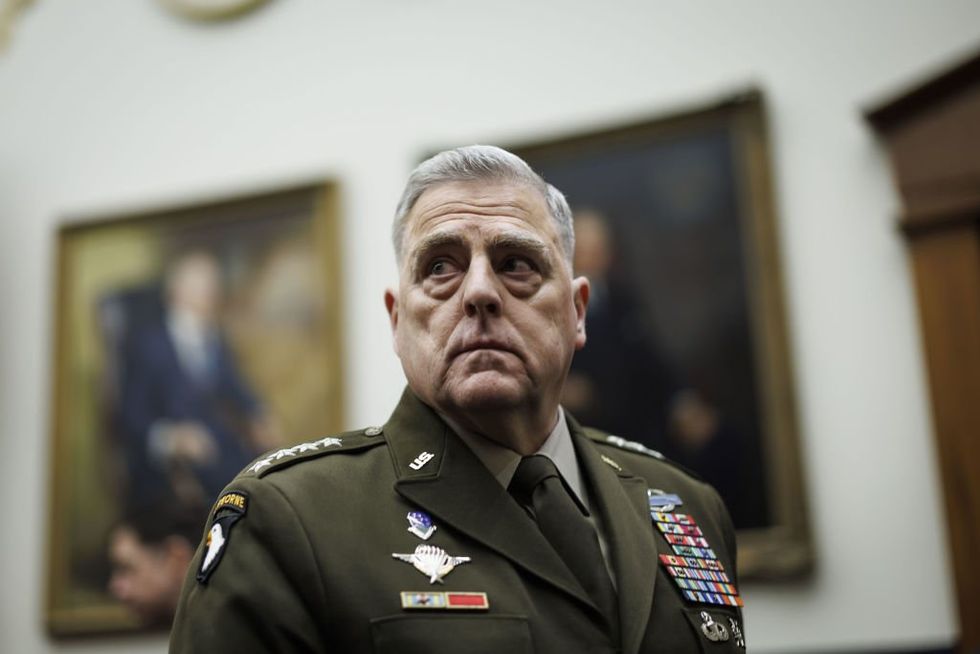 General Milley, is the Chairman of the Joint Chiefs of Staff.
Bloomberg / Contributor | Getty Images
The leaked documents appear to consist of briefing slides prepared by the U.S. military's Joint Staff between February and March 2023. This has been confirmed by NBC, NPR, the New York Times, and all other media outlets that received access to the documents. There are only several dozen leaked documents, much less than Edward Snowden's several-thousand-document leak in 2013.
The briefing slides include information gleaned from an array of U.S. intelligence agencies, such as the CIA, the Defense Intelligence Agency, and the National Reconnaissance Office, which oversees U.S. spy satellites. Some of the documents carry the label NOFORN, which prohibits the information from being shared with foreign partners. Many of the documents are labeled as "Top Secret," the highest level of confidentiality.
What's in the documents?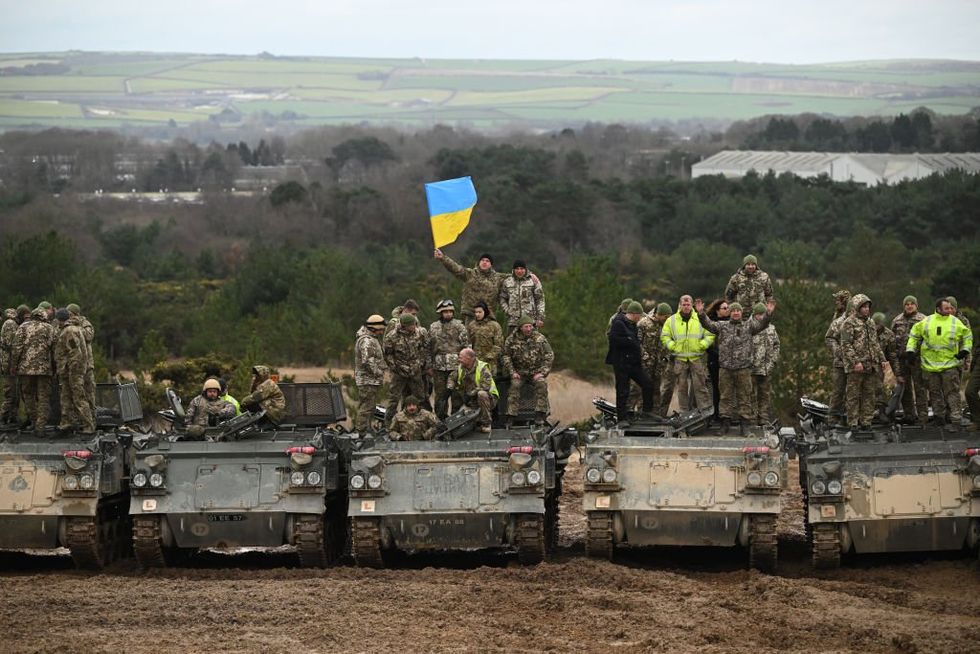 Ukrainian army volunteers pose on Driver Tank Trainers.
Leon Neal / Staff | Getty Images
Some of the documents include details about the war in Ukraine, such as maps of Ukraine, charts on where troops are concentrated, and what kinds of weapons are available to them. One page labeled "Top Secret" is titled "Status of the Conflict as of 1 March" and contains a detailed battlefield summary on that particular day. It's not clear why those particular documents are emerging now more than a month after they were prepared.
The documents also repeatedly reference information based on secret signals intelligence, also called, "electronic eavesdropping," which is a vital pillar of U.S. intelligence-gathering.
The documents also repeatedly reference information based on secret signals intelligence
According to NBC, a former U.S. intelligence official said the now-published documents could cause significant damage to U.S. intelligence if Moscow is now able to cut off the sources used for electronic eavesdropping.
What other intelligence was breached?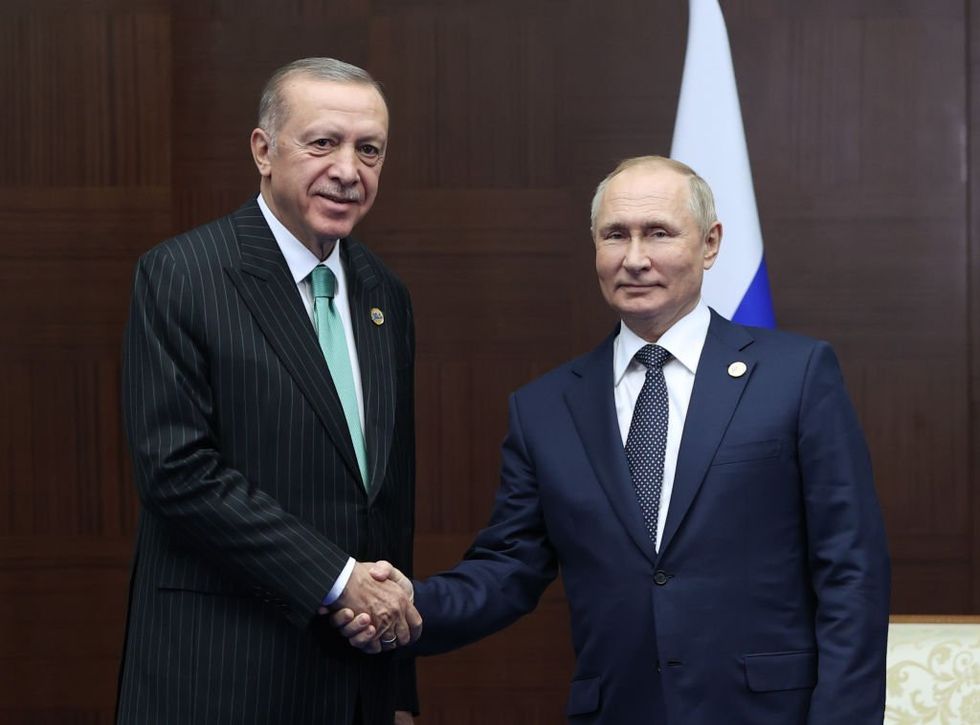 Putin greets Turkish President Erdogan. According to the leaked documents, Russia aims to buy weapons from Turkey, a NATO member.
Anadolu Agency / Contributor | Getty Images
Below are key highlights of the "Top Secret" U.S. intelligence referenced in the documents, per NBC, which had access to 50 of the documents:
1. Russia's private mercenary organization, the Wagner Group, seeks to purchase weapons from NATO member Turkey. The group is also considering recruiting additional convicts to fight against Ukraine.
2. Several documents include satellite imagery of damage to Russian targets from Ukrainian strikes in February, including an "assembly area" which caused "severe damage." The strikes were carried out with the help of U.S. intelligence, according to the document. If true, Russia could interpret the information as a direct act of war by the U.S.
The strikes were carried out with the help of U.S. intelligence.
3. According to multiple intelligence sources, the battle for Ukraine's eastern Donbas region will likely be "stalemate" through 2023 in order to exhaust Russian units.
4. A document marked "secret" says Ukrainian bombs equipped with U.S. guidance systems, known as Joint Direct Attack Munitions, or JDAMs, have failed recently. They attribute this to bomb fuses failing to arm themselves correctly and GPS signal issues. It also speculates that Russian jamming efforts could be at play.
5. A Feb. 28 document assesses "pathways" for Israel, who is currently neutral in regard to the Russia-Ukraine conflict, to provide "lethal aid" to Ukraine. These "pathways" might be more accurately described as hypothetical scenarios to explore how the U.S. can manipulate international events to pressure Israel into supplying aid to Ukraine.
These "pathways" ... explore how the U.S. can manipulate international events to pressure Israel.
6. More intelligence cited in the documents says South Korea has concerns about providing artillery shells to the U.S. to replenish America's supplies, which are critically depleted.
7. Finally, the intelligence cited says Israel's Mossad intelligence agency encouraged its staff to take part in anti-government protests that have swept Israel, which Israel has since vehemently denied.
Are the documents genuine?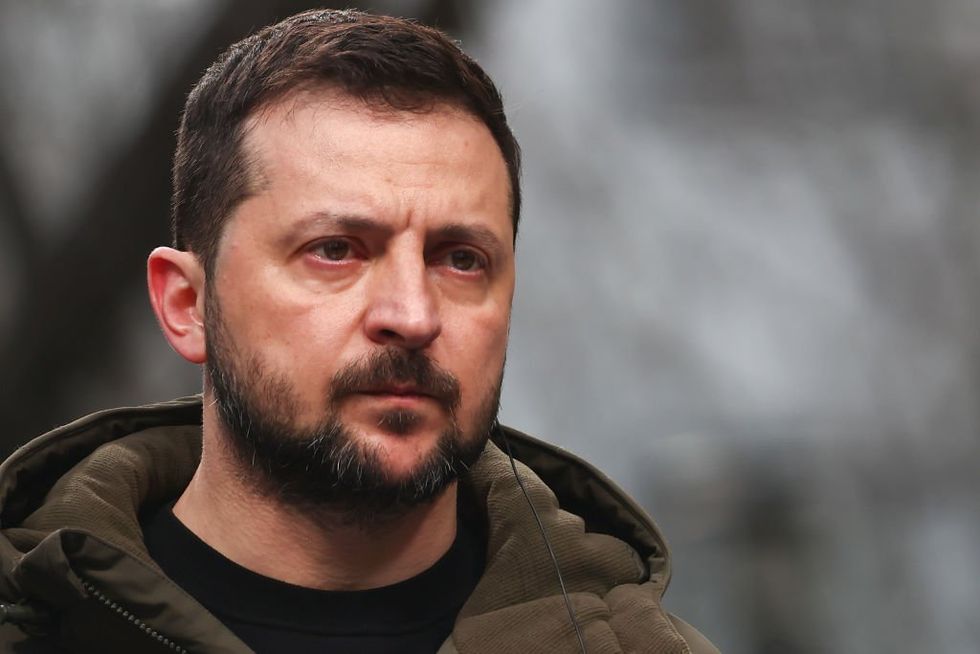 Ukrainian President Zelensky accuses Russia of being involved with the Pentagon leak.
NurPhoto / Contributor | Getty Images
Military analysts say the documents appear genuine. However, there is speculation that the original versions were likely altered in some places, causing suspicion of outside interference.
For example, one chart in the briefing says the Ukrainian death toll is around 71,000, a figure that is considered plausible. However, the same chart also lists the Russian fatalities at 16,000 to 17,500, which is believed to be much higher.
Though neither side has released their overall casualty figures, some suspect that someone has interfered with the original document to minimize the Russian death toll. Ukraine says Russia is involved, aiming to make their death toll appear smaller and, consequently, their war effort to appear stronger than it actually is.
Some suspect that someone has interfered with the original document to minimize the Russian death toll.
Moreover, the chart with the death toll allegedly is printed on a black background, while all other charts on the same slide are printed on a white background, raising more suspicions of interference. It's not yet clear how valuable the information is to the Russian military.
Who published the documents?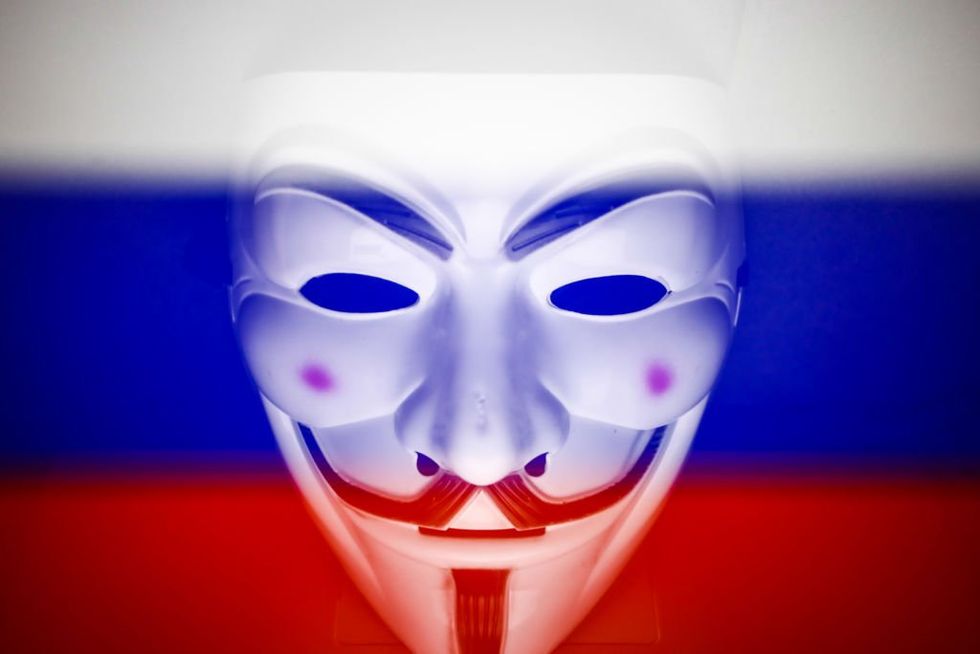 NurPhoto / Contributor | Getty Images
It is not yet known who published the documents and how they acquired them. The two most likely scenarios are that the documents were leaked from the Pentagon or stolen. If they were leaked, it would be one of the most significant intelligence leaks in U.S. history. Though some speculate that Russia is involved, there is no conclusive evidence.
Why does the leak matter?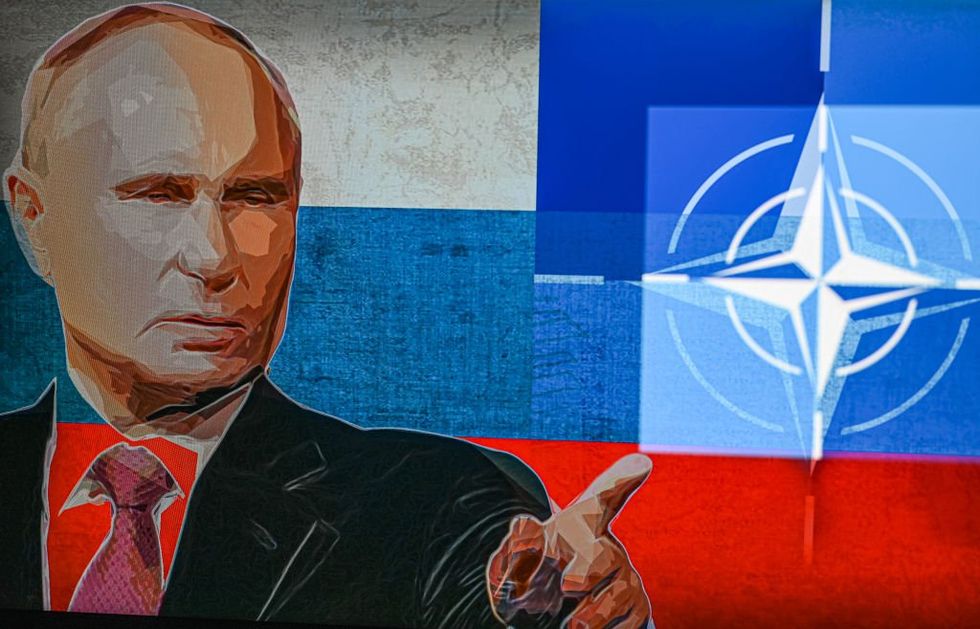 NurPhoto / Contributor | Getty Images
This leak has major consequences regardless of whether Russia is involved or not. If the documents are genuine, then that could mean Russia and our enemies have accurate intel on the U.S.'s intelligence acquisition tactics. Moreover, the documents contain damning evidence of the U.S.'s direct involvement in Ukraine's front against Russia, which Russia could interpret as an act of war. Will they retaliate?
If the documents are indeed fabricated by Russia, then that could mean Russia is attempting to frame the U.S. with justifiable cause for Russia to declare war. Moreover, it bolsters the appearance of Russia's war effort and weakens the U.S.'s international standing—both with its allies and its enemies.