Everyone, everywhere spent all day yesterday understandably amazed at the idiocy of the Obama campaign for their Attack Watch website!  But, this reminded me of another bizarre campaign fundraiser from last week that I never got around to writing about...
1)   Left blogs freak out saying that their super villain Charles Koch of the Koch brothers "compare" Obama to Saddam Hussein.
2)  Unfortunately for them, the transcripts weren't right, and he just quoted Hussein, basically saying the election would be the "mother of all wars"."
3) That gets corrected.
4)  Now, the Obama campaign machine has a decision to make. They don't want to lose the opportunity to vilify the Koch brothers in a fundraising email.  But, the story is completely dead.  The left wing blogs that tried to make it into an issue look stupid.
What does Obama do?  He splits the difference and sends out this laughable piece of junk. Underlined portion below is mine.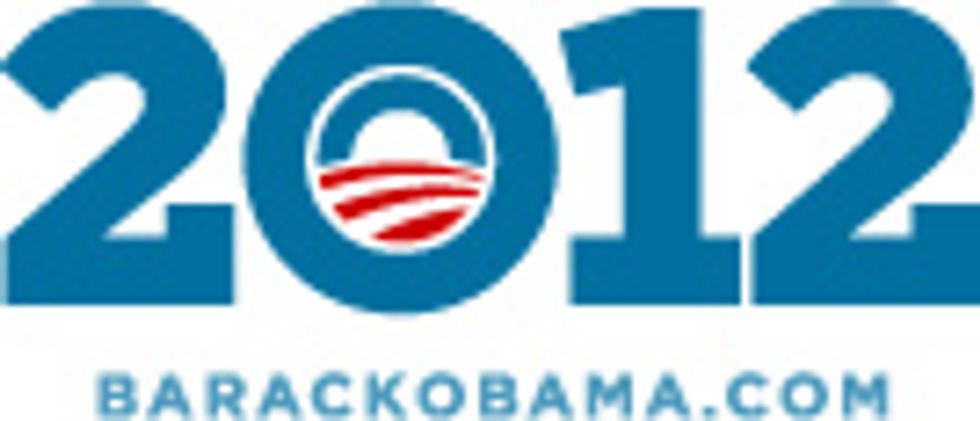 XXXX --

Here's something you and I weren't supposed to find out:

At a private function at a Colorado resort, oil billionaire Charles Koch stood in front of hundreds of conservative millionaires and said the 2012 election will be, in the words of Saddam Hussein — yes, he decided to quote Saddam Hussein — "the mother of all wars."

He then read through a list of 32 contributors who gave more than a million dollars each to bankroll the network of corporate special-interest groups that aim to tear down President Obama.

If that offends you, it absolutely should. But it should also motivate you, because you are the only thing that can stop them.

Can you make a donation of $15 or more right now?

I'd rather not spend time talking about this kind of gutter politics, but one simple fact makes it impossible to brush aside: special-interest groups like Karl Rove's American Crossroads Super PAC have already pledged to pour nearly $200 million into attacking the President in the coming months -- and more shadowy groups file paperwork and start running ads every week.

Right now, the President is focused on creating jobs and improving the lives of middle-class families. And this campaign will keep doing what we've been doing from the very beginning: growing a truly grassroots organization that's doing politics a different way, and encouraging as many people as possible to take ownership of this campaign as early as possible. It has to start with you.

The Koch brothers and the front groups they fund have decided on the tone they want the election to take in the coming months -- and we should expect these kinds of smears to only get worse.

But we still have a say about the kind of race we want to run and the kind of political climate we want to create. Take a stand now to support it.

Donate $15 or more today:

https://donate.barackobama.com/Fight-Back

Thanks,

Messina

Jim Messina

Campaign Manager

Obama for America

Contributions or gifts to Obama for America are not tax deductible.
That's right—they were SO SUPER OFFENDED by those crazy Koch brothers raising money by quoting Saddam Hussein, that they were forced to raise money by quoting the Koch brothers quoting Saddam Hussein.   Remember, this is the day after Debbie Wasserman Schultz was complaining the media was focused too much on "language."   Yesterday, it was just "language" today it's HORROR.
We must not forget that this is the same White House who had Anita Dunn as its Communications Director.  Way back then, they thought it was completely ridiculous that some crazy Fox News personality, Glenn Beck, was interested in her getting caught quoting the world's worst mass murderer, communist dictator, Mao Zedong.  Of course, the quoting of Mao was never really the problem, the problem was that Dunn called Mao one of her two "favorite political philosophers."  Imagine if the Koch Brothers had called Saddam Hussein their "favorite political philosopher"?  The Obama campaign might even ask for $25 instead of $15!  But, when the lady down the hall does it, no big deal.
The funny thing is, as the administration and left wing blogs freaked out about the Koch brothers quoting Saddam Hussein, they didn't realize that he actually misquoted Saddam Hussein.  The quote is actually "mother of all battles."  That slight wording difference is probably why they didn't realize that they have been quoting Saddam Hussein for years.  For example the Daily Kos, the Daily Kos, the Daily Kos, the Daily Kos, the Daily Kos, the Daily Kos, the Daily Kos, and the Daily Kos.
Beyond that, the "Mother of All Wars" is less of a quote than it is an obvious political reference.  But, it doesn't even work the way it was used:  if you remember right, Saddam Hussein got his ass kicked pretty badly.  Let's hope this election doesn't turn out to be the mother of all wars.