Over the past few years, you might have heard talk about the new holiday, "Juneteenth" and wondered what it is and why you are only just hearing about it. You are not the only one. Despite the holiday's historic roots, it has only recently reemerged into the mainstream. Here is what you need to know to catch up.
What is Juneteenth?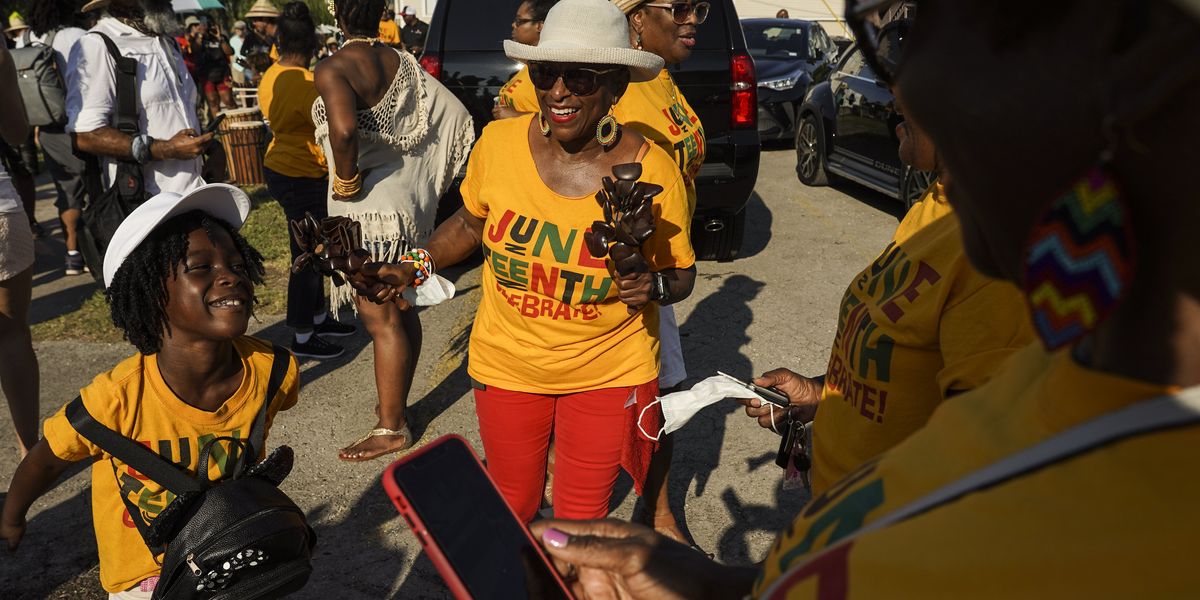 Go Nakamura / Stringer
Juneteenth, also known as Emancipation Day, Freedom Day, or Jubilee Day is a celebration of the end of slavery within former Confederate territory after Major General Gordon Granger of the Union Army arrived in Galveston, Texas, in 1865 with a force of approximately 1,800 men and issued an order that enforced the Emancipation Proclamation, which was issued January 1st, 1863, upon the deepest regions of the South.
When is Juneteenth?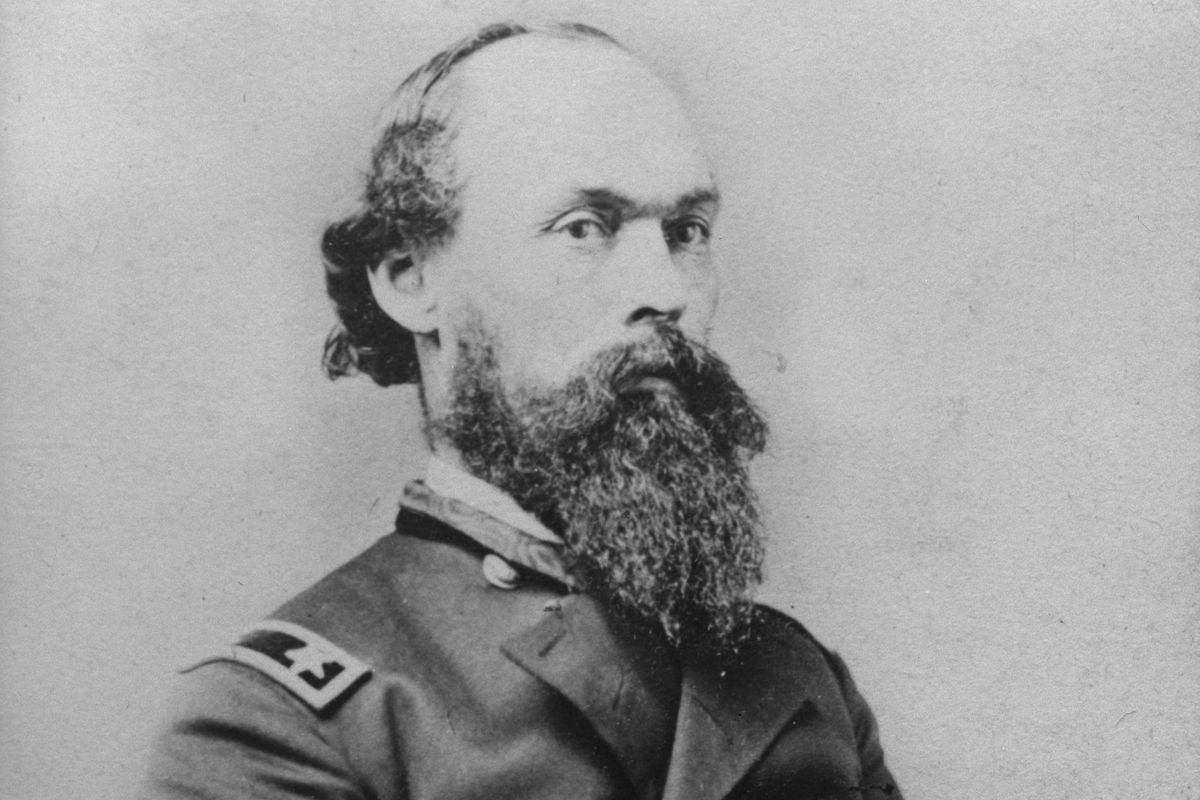 Major General Gordon Granger
Graphic House / Staff
Juneteenth is celebrated on June 19th, the anniversary of Major General Granger's arrival in Galveston. It is important to note that while June 19th, 1865 marks the end of slavery in the former Confederate Territories, slave states that were loyal to the Union maintained slavery until the 13th amendment was ratified on December 6th, 1865, officially ending slavery within the United States.
Is Juneteenth a federal holiday?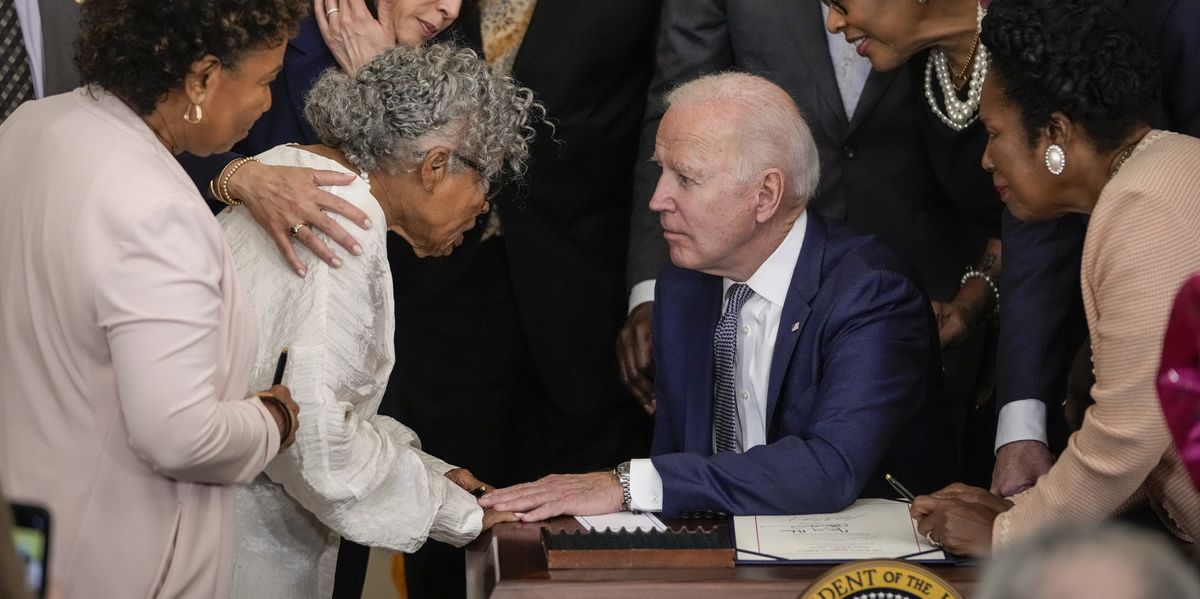 President Biden speaks with Opal Lee, known as the Grandmother of Juneteenth, after signing in Juneteenth as a federal holiday.
Drew Angerer / Staff
Juneteenth became the newest federal holiday as of June of 2021, signed in by President Biden. The last federal holiday to be passed before Juneteenth was Martin Luther King Jr. Day, which was passed under the Regan administration in 1983.
What is it's modern significance?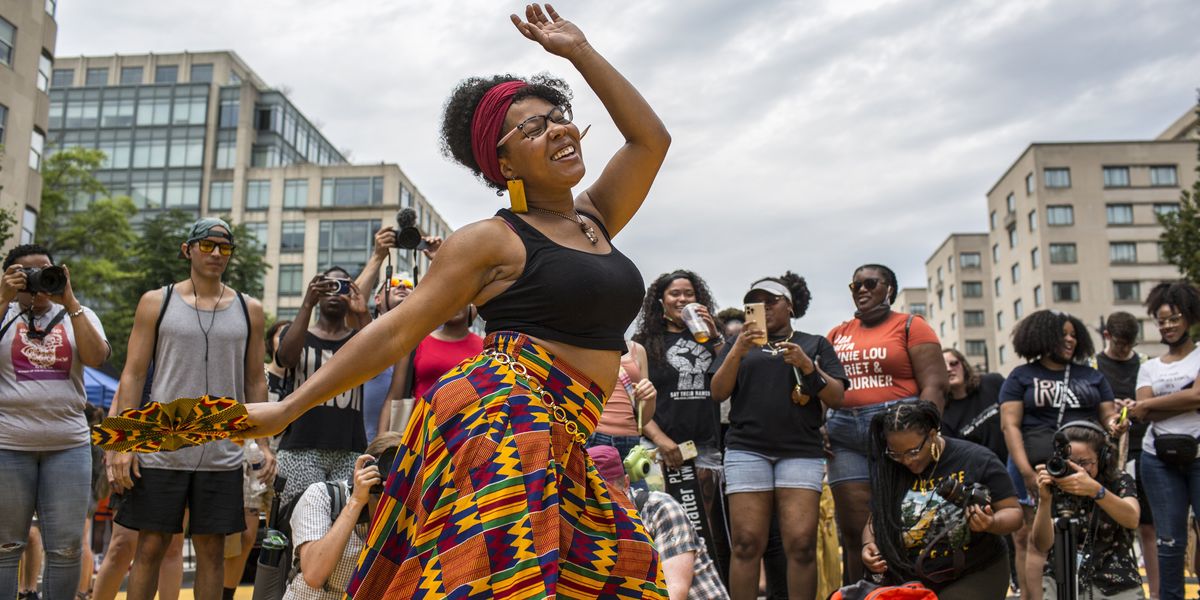 Probal Rashid / Contributor
Juneteenth has been called the "2nd Independence Day" and it represents and celebrates the end of slavery within the United States (despite slavery not actually ending on June 19th). It marks the joy of emancipation and the beginning of a new life for those who found freedom on and around June 19th, 1865. Celebrations on or around June 19th have been going on since the post-war reconstruction era, with rises and falls in popularity throughout the years.
How is it celebrated?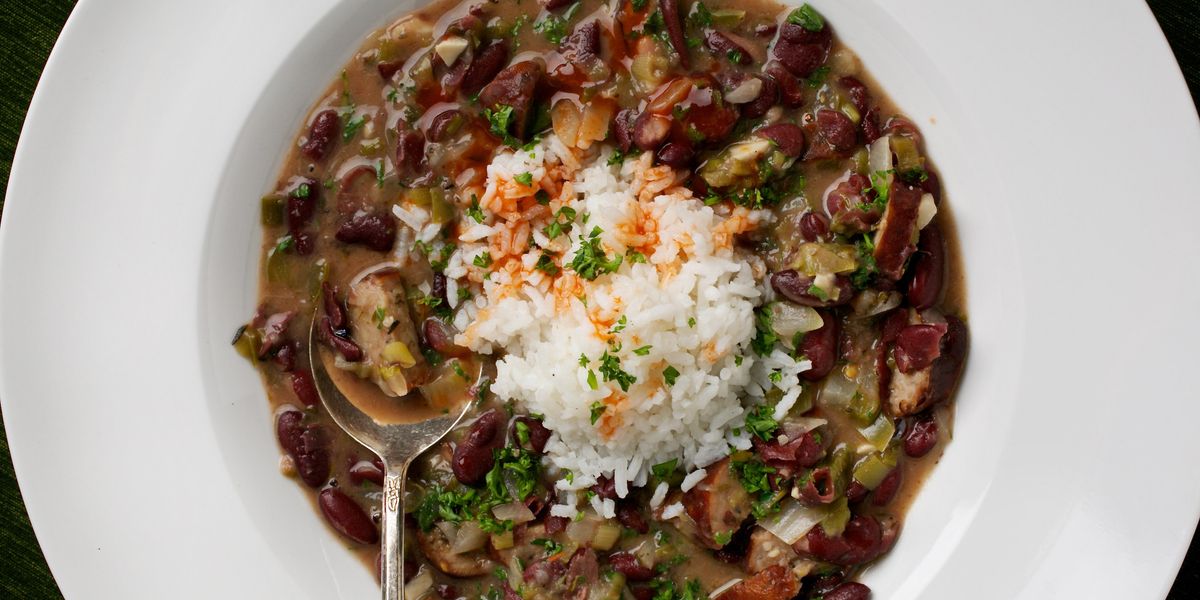 The Washington Post / Contributor
Much like Independence Day, Juneteenth is a barbecue holiday, often involving outdoor family gatherings, lots of food, and summer festivities. The color red plays an important role, often red clothes are worn, and red food and drinks, like Hibiscus tea, red beans and rice, and red velvet cake.