The following is part of an ongoing experiment by Glenn Beck Program heartthrob, Stu Burguiere, to begin watching Game of Thrones in its final season, without any previous context. Other than highlights shown in commercials, Stu has never seen a second of Game of Thrones, and has never read a word about its characters or plot lines.
Before embarking on this project, Stu's summary of the series was:
There is a battle over who controls the throne(s)?
Lots of people watch it
There is a lot of violence and/or nudity involved
There are dragons that fly around
Spoiler alert: you are about to read information about Game of Thrones that would definitely be considered spoilers, if it was possible to decode what Stu was talking about.
Season 8 | Episode 1
Theme animation very long.
Theme is still going.
Some possibly important cast members:
Blondie wearing white (henceforth referred to as Blondie)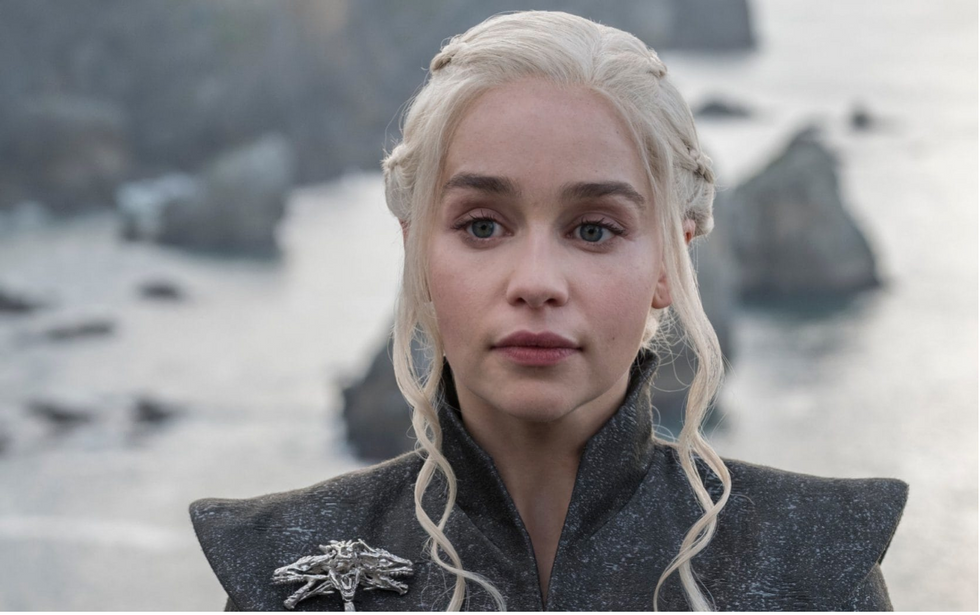 Screenshot
Guy with goatee (Goatee guy)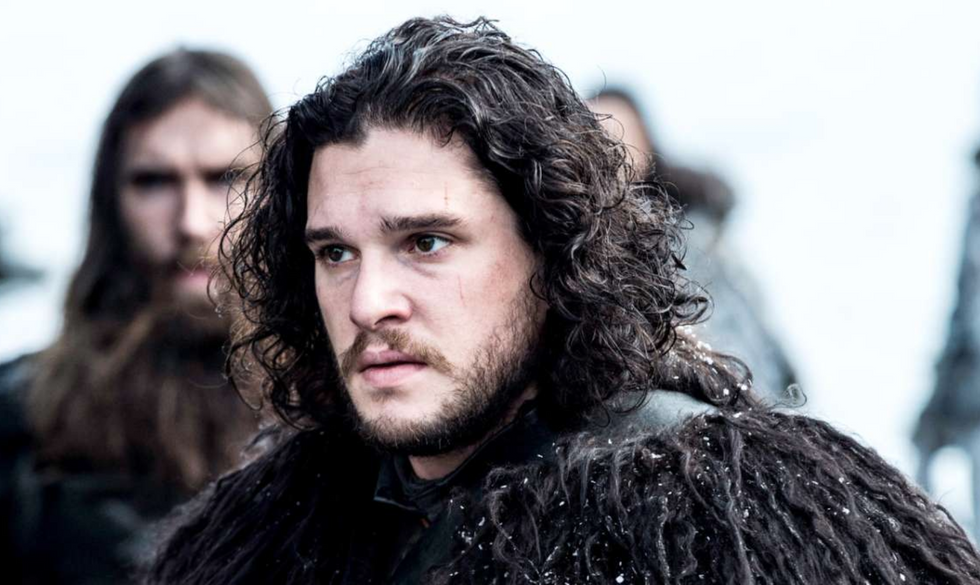 Screenshot
Uglier black haired woman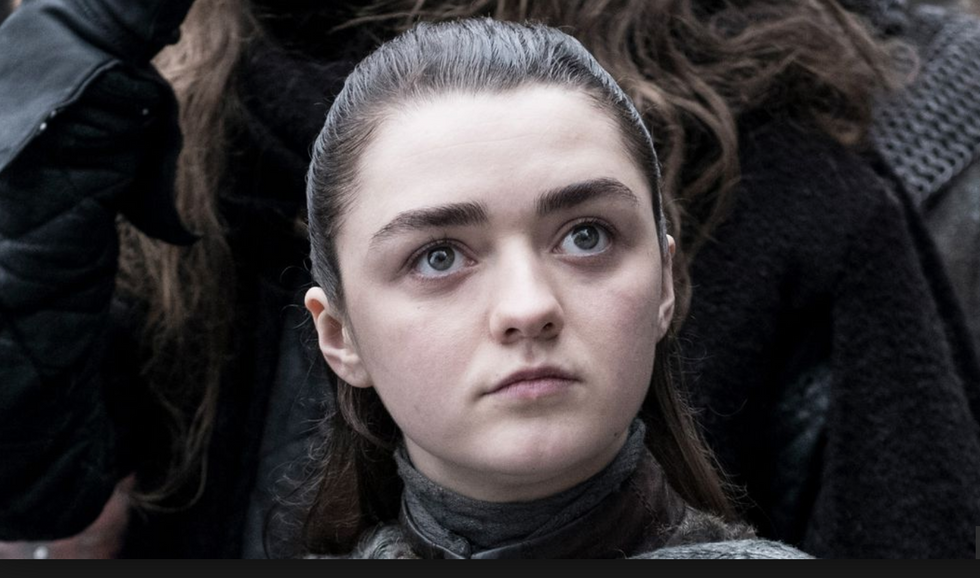 Screenshot
Guy with beard: Literally, any one of thousands on the show. (Come one Stu, we need specifics!)
Angry elf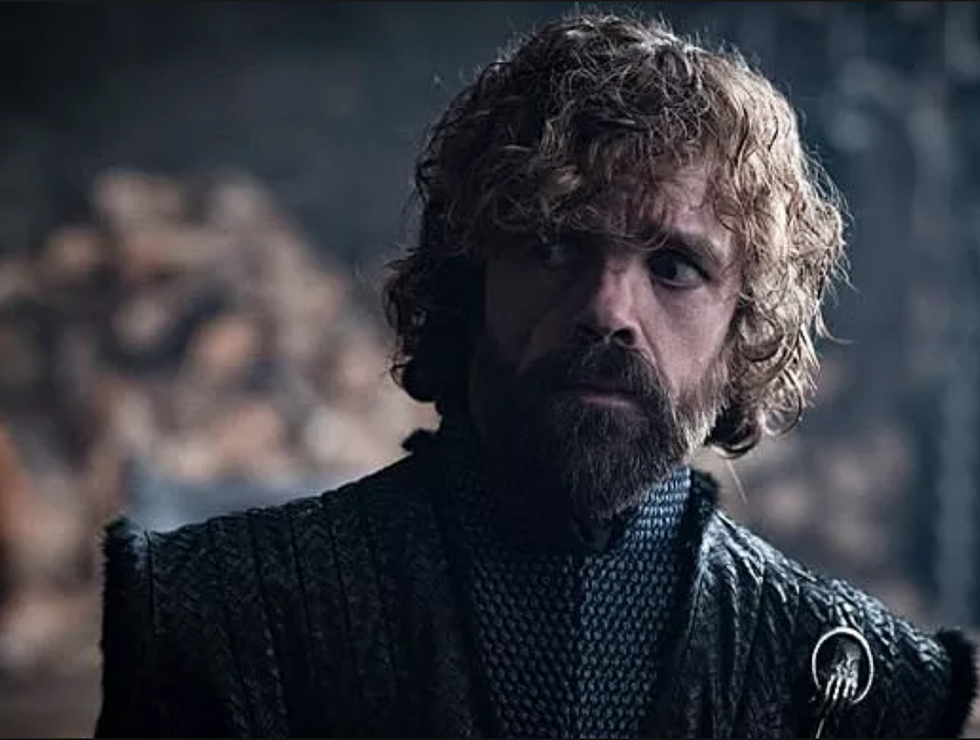 Screenshot
Ugly peasant girl might be the same as uglier black haired woman (Yes Stu, yes it was)
Red haired woman (Redhead)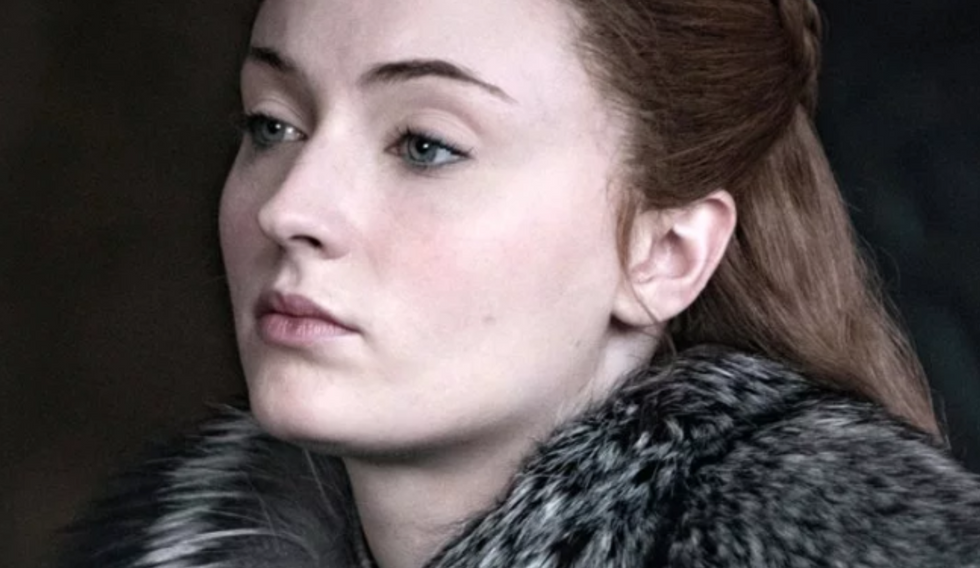 Screenshot
Boyband looking teen (boyband teen)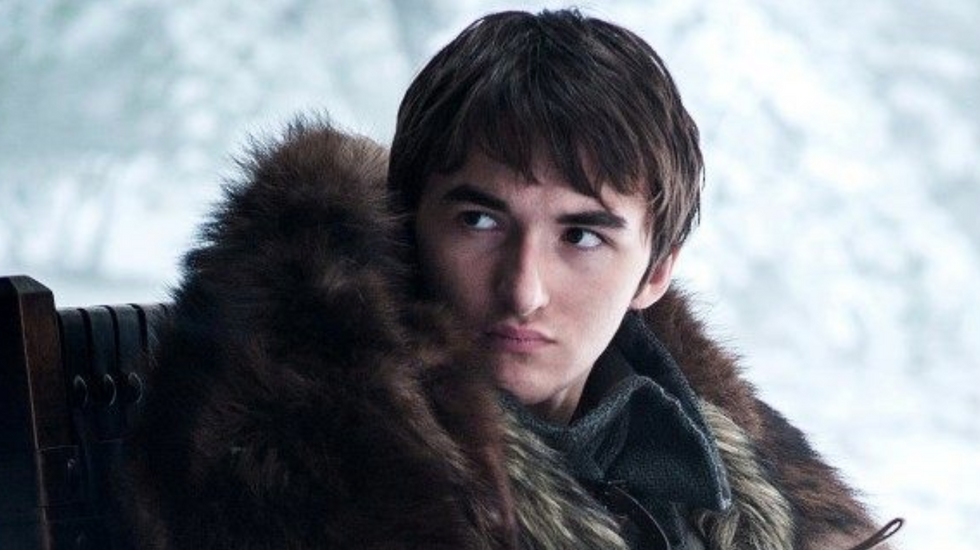 Screenshot
Queen that looks like child of Mick Jagger and Robin Wright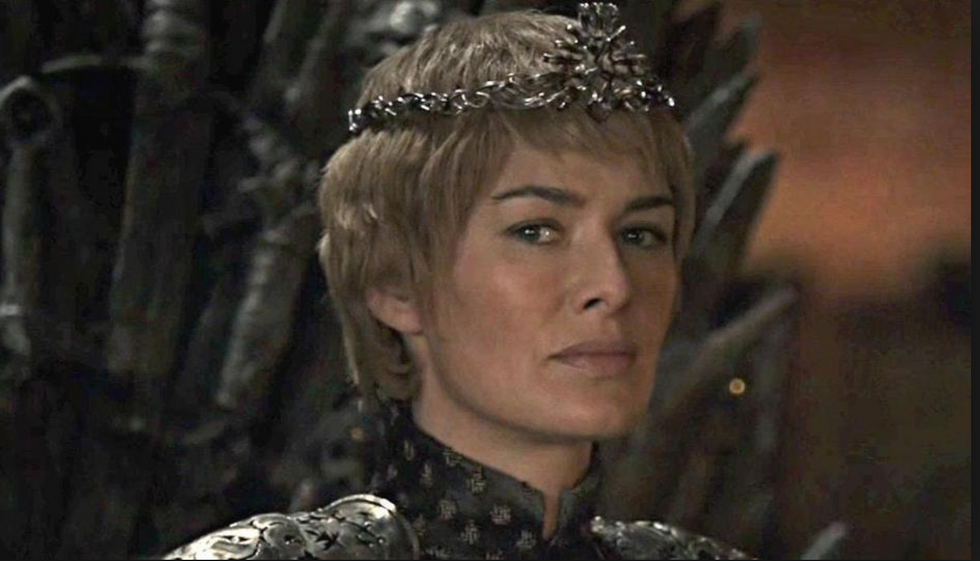 Screenshot
Sex recipient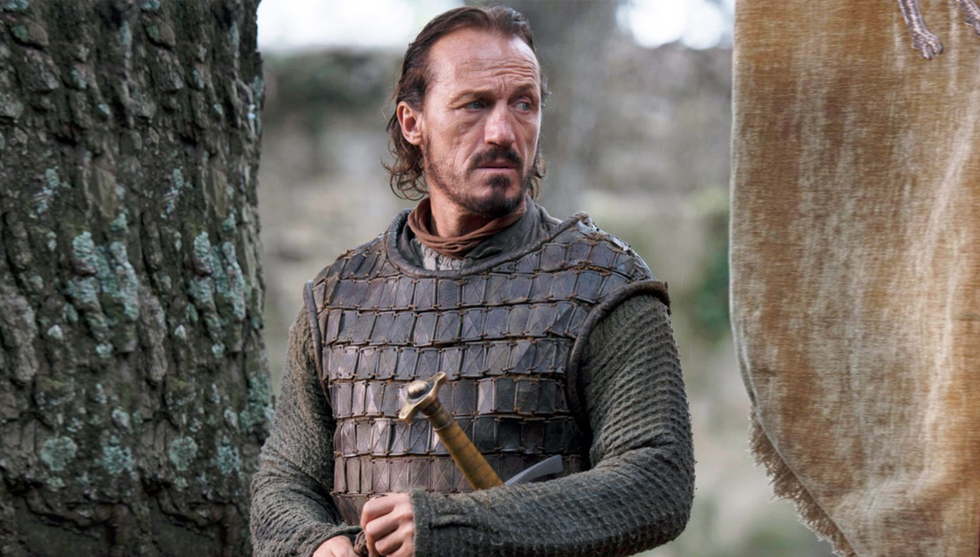 Screenshot
Old guy
Screenshot
Curly hair guy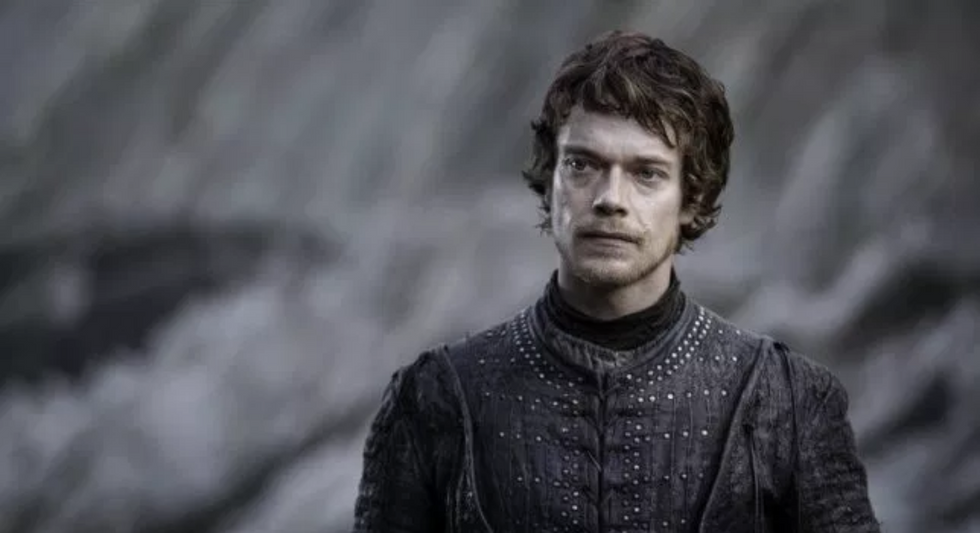 Screenshot
Ugly ship woman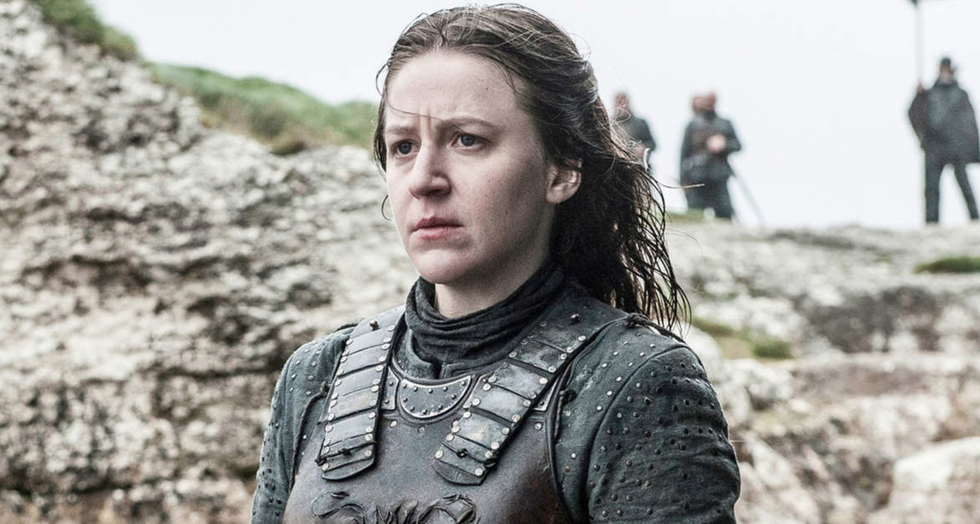 Screenshot
So far, no spoilers and very little info. There may or may not be spoilers, if you can understand any of it that is.
Boyband teen appears to be son of Goatee
Winterfell is a place
Goatee guy was maybe a king of Winterfell, but isn't anymore
"The North" is maybe the same as Winterfell
Angry Elf, Goatee guy, Blondie, and Redhead now on same team? This seems new?
Blondie seems to be like Siegfried and Roy for dragons
Angry Elf married to Redhead?
People seem to be more attractive than I would expect from their difficult circumstances
Goatee guy and Ugly peasant girl like the same sword
"The dead have broken through the wall" —seems important.
"If you want a whore, buy one. If you want a queen, earn one." Heard that one before.
Guy interrupted while having sex with three women. He only seems moderately bothered by this.
Old guy gives sex recipient a crossbow
Lots of people killed by curly hair guy while rescuing ugly ship woman
Ugly ship woman head butts curly hair guy for some reason
Teeth: better than expected
"What is dead may never die…but kill the bastards anyway." They seem to be fighting zombies
Goatee guy and RedHead are brother and sister I think
Goatee guy and Blondie ride dragons
Blondie is not helpful with dragon riding tips
Blondie is a Queen maybe?
DOZED OFF MISSED A FEW MINUTES AT LEAST
Woke up to screaming as woman is burned alive
Some guy and Boyband teen look at each other at the end as if it's important
Watch the clip below and see how things unfolded on radio Tuesday.