Christmas is the season of hope: hope that darkness will be conquered by light, hope that pain and suffering will become a part of a beautiful redemptive story. On Christmas, we remember this hope that Christ gave us 2,000 years ago and our responsibility to embody this hope in our present day.
This Christmas, Glenn wants your help to bring hope to those who need it most. On Monday, December 11, Glenn will be auctioning off three signed giclees of three of his paintings. Each auctioned piece will benefit a different nonprofit, and all proceeds will go to the respective charity. The winner will receive a "Certificate of Authenticity" to authenticate that the giclee has Glenn's signature.
"Morning of Hope, Dusk of Despair"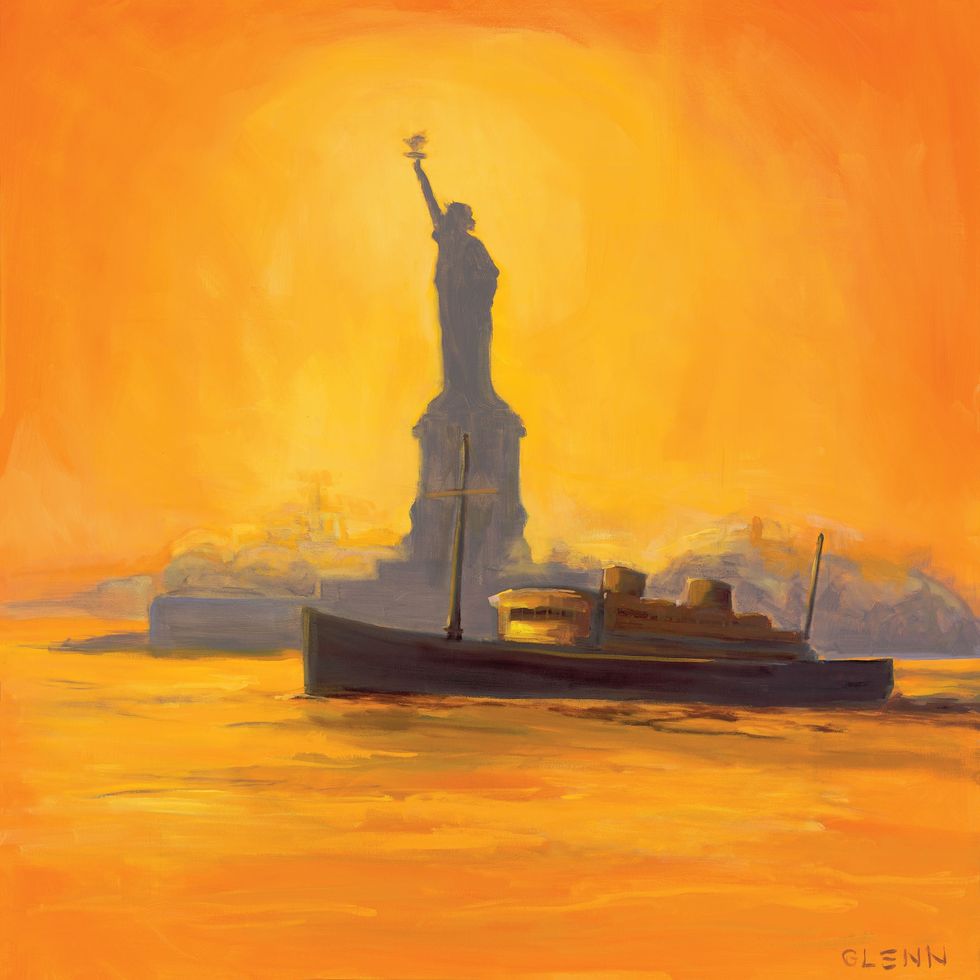 The first giclee of "Morning of Hope, Dusk of Despair" will be auctioned for Ezra International, a Christian humanitarian aid foundation that rescues Jewish people out of high-risk areas. The painting shows the M.S. St. Lewis carrying many Jewish Europeans, seeking refuge in the United States, turning around after being banned from docking at Ellis Island in 1939. As Glenn said about the painting:
The statue of liberty is an emblem of hope for people all of the world. The USS Missouri is a tragic story of immigrants so close to this hope that they could almost touch it. But then they were turned around. Many died in the Holocaust upon return.
"
Morning of Hope, Dusk of Despair
" depicts a moment in history when the US turned away the Jewish people when they needed our help the most. Now, there's
Ezra International
, who is doing the work that we failed to do with the M.S. St. Lewis back in 1939. All proceeds from the winner of this painting will go to
Ezra International
.
"Redeemed"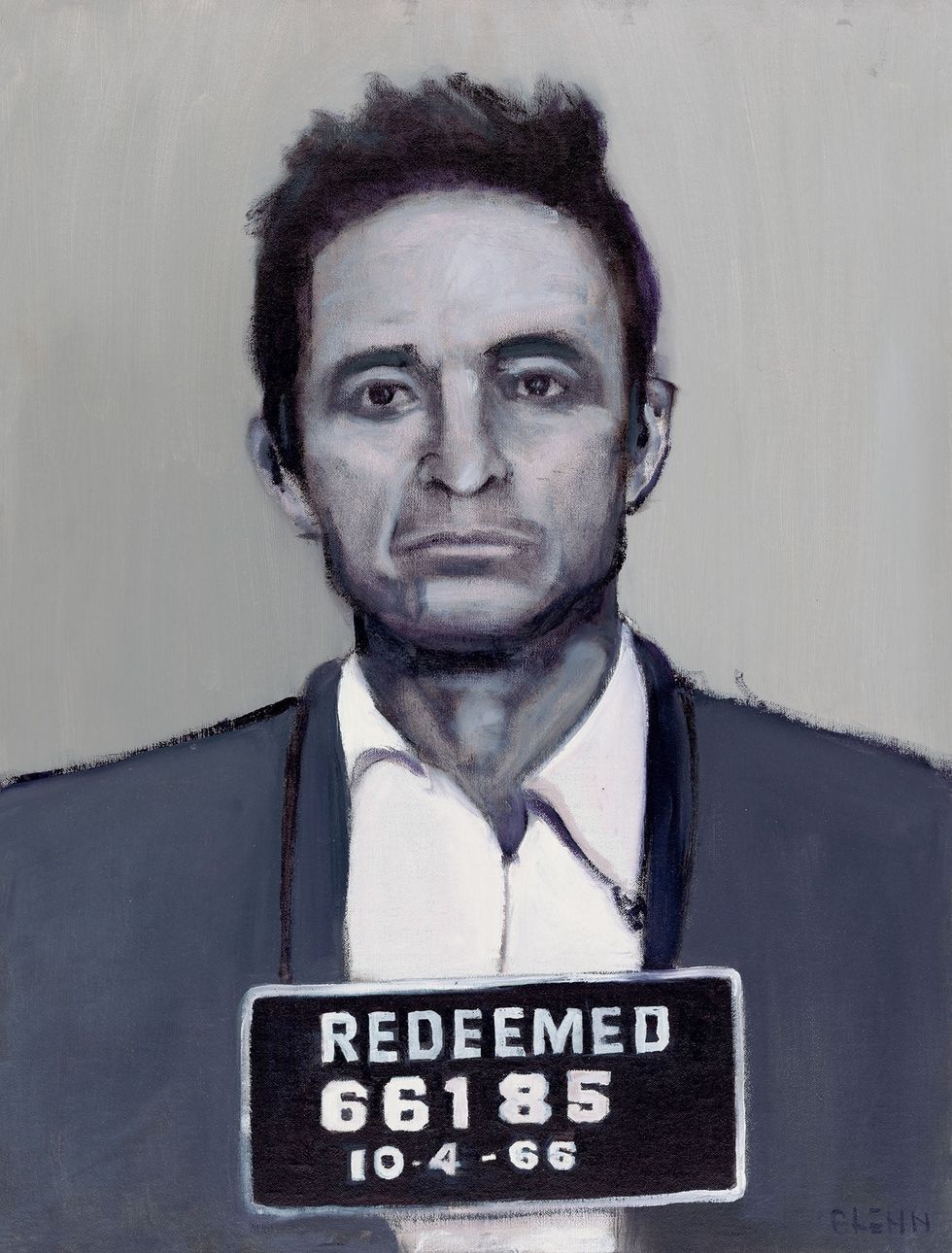 Glenn will be also auctioning a signed giclee of his painting, "Redeemed" to One Heart, a Christian ministry that provides mentorship and skills training for at-risk youth. "Redeemed" depicts Johnny Cash's mug shot when he was arrested on charges of cocaine possession. Here's how Glenn described the painting:
Many say this was Johnny Cash's lowest point, but in reality, it was the beginning of the rest of his life, his new life in Christ. By God's grace, Cash found Christ and continued to follow Him faithfully the rest of his life. He even took his band to Israel to have them walk the grounds that Jesus walked. Cash's faith demonstrates that God can redeem even our lowest moments in life, transforming what we thought was utter failure into the beginning of our great story of faith.
Our lowest moments in life can become the start of our redemption story. All proceeds from "Redeemed" will go towards One Heart's mission to help at-risk youth turn their struggles into the beginning of their redemption story.
"Save The Republic"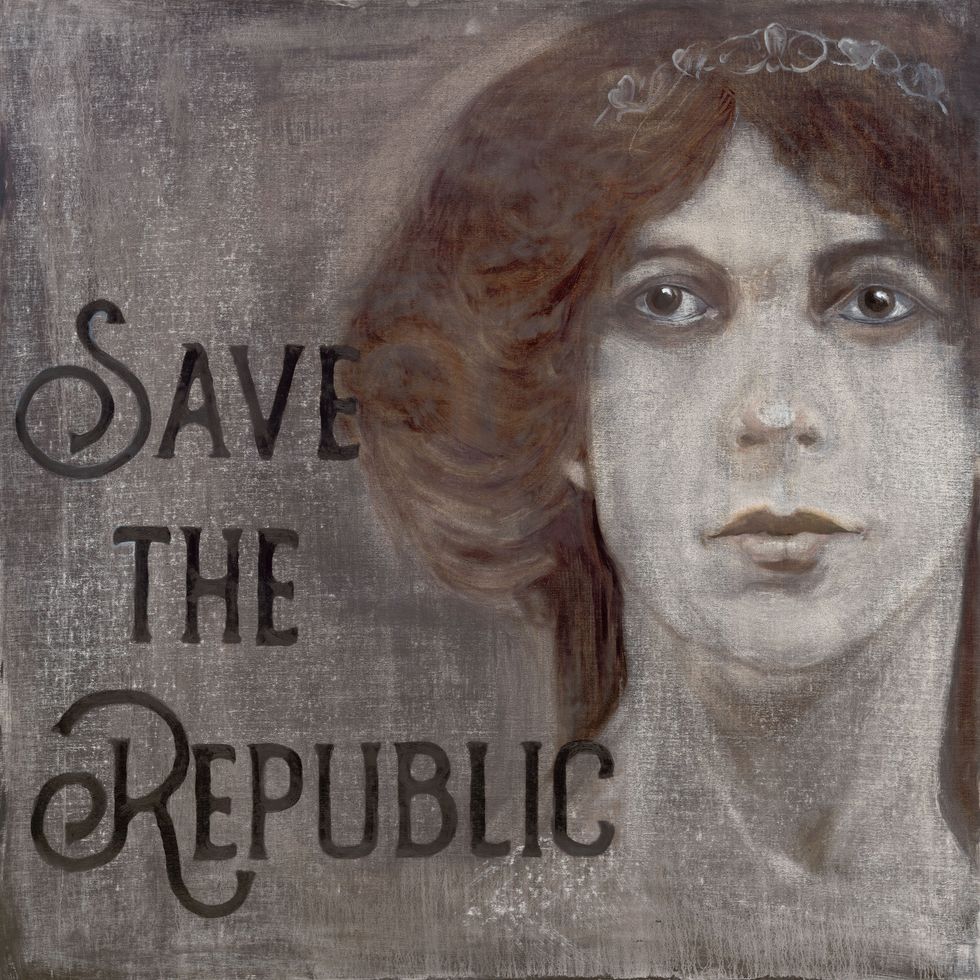 Glenn believes that if we want a smaller government, we have to step up and fill in the gap. That's why he founded Mercury One, a 501c3 nonprofit that partners with ministries and other nonprofits around the globe to restore communities after natural disasters, rescue individuals from human trafficking and abuse, support our veterans, and so much more.
Through Mercury One, Glenn's audience rescued over 15,000 Americans and Afghan allies in the aftermath of the Biden administration's disastrous exit from Afghanistan, raised over $300,000 in Maui wildfire relief, more than the Biden administration sent with FEMA, and more. Through helping those in need both in our backyard and abroad, Mercury One is working towards "Saving The Republic." All proceeds from the "Save The Republic" giclee will go towards Mercury One's efforts.
It is OFFICIALLY the Christmas season! This also means we JUST realized how many Christmas gifts we still need to buy for our loved ones and how little time there is to do so. But fear not, Glenn has you covered!
We have compiled a list of Glenn's best books, artwork, and other merch—perfect for gifting this holiday season. So sit back, grab a cup of hot cocoa, turn on the Bing Crosby, and check Christmas shopping off your agenda with the list below.
For the one who needs a reminder of the true meaning of Christmas:
Glenn didn't want to be the Grinch who spoiled the magic of Kris Kringle, so found a unique way to turn his kids back toward the true meaning of Christmas. He decided the best place to start was by first turning Santa himself back toward Christ. The Immortal Nicholas tells a powerful story for readers of all ages.
For your social media guru: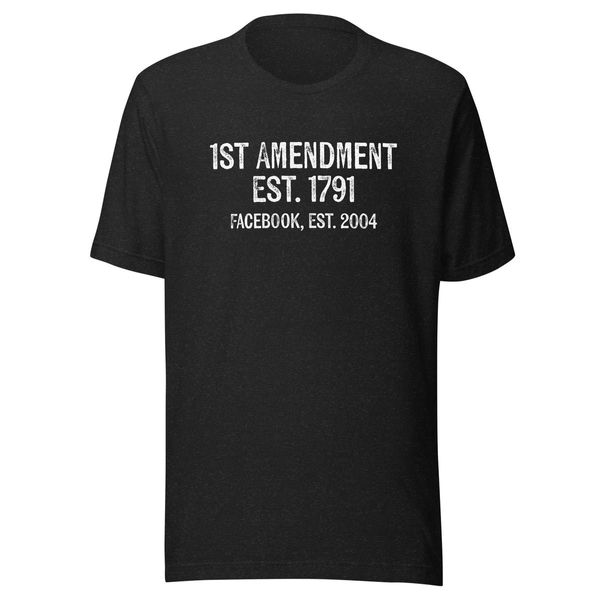 1st Amendment vs. FB T-Shirt
Want to take a stand against censorship? Make a statement by wearing this t-shirt, reminding Big Tech they're late to the party that the First Amendment started in 1791.
For the person who takes things for granted:
If you could change your life by reversing your biggest regrets, sorrows, and mistakes, would you? When Eddie was twelve years old, all he wanted for Christmas was a bike. He knew money had been tight since his father died, but Eddie dreamed that somehow his mother would find a way to afford that dream bike. What he got from her instead was a sweater. "A stupid, handmade, ugly sweater" that young Eddie left in a crumpled ball in the corner of his room.
For the person who likes their personal space: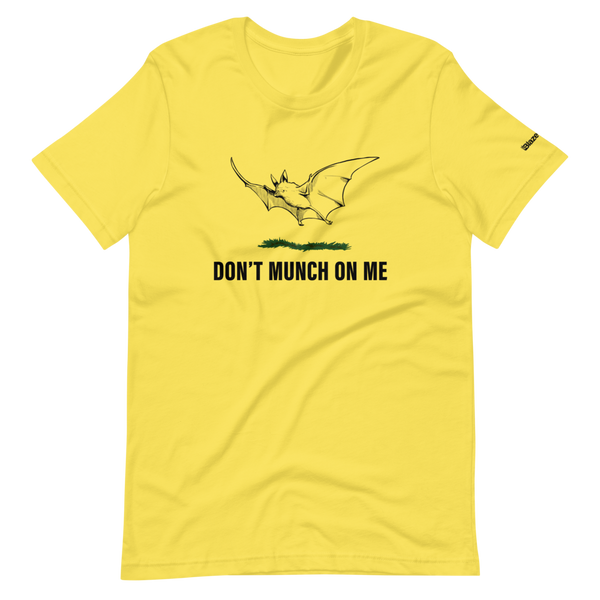 "Don't Munch On Me" Bat T-Shirt – Blaze Media Shop
Have you ever wondered what the historic Gadsden Flag would look like if it was made in 2020? Look no further than this iconic T!
For your concerned citizen:
The Great Reset was just the beginning.
At important meetings in 2021 and 2022, powerful leaders from government, finance, media, and business who support the World Economic Forum's plan for a Great Reset of capitalism launched a new "call to action" titled the "Great Narrative." The elites behind these proposals plan to impact the way people across cultures and the planet understand what it means to be human and to have free will.
For your coffee lover: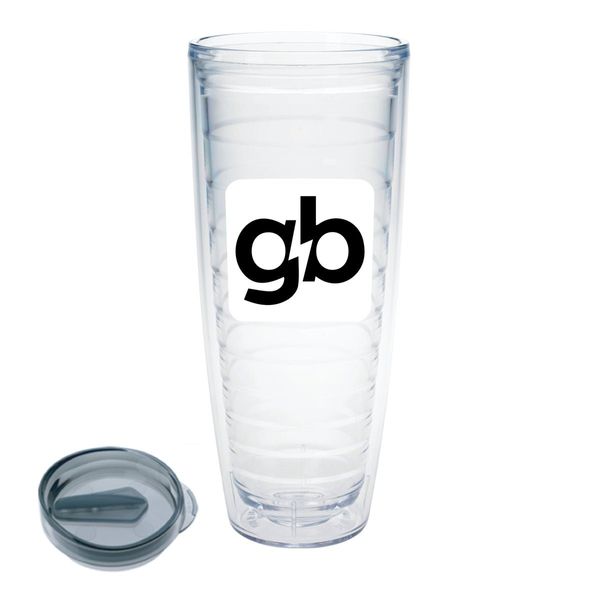 The Glenn Beck Program Tumbler
The XXL tumbler big enough for all three hours of The Glenn Beck Program! Glenn always has this tumbler on his desk while doing his radio program every morning. Enjoy your favorite beverage in the official Glenn Beck tumbler to jump-start your morning.
For your fashionista: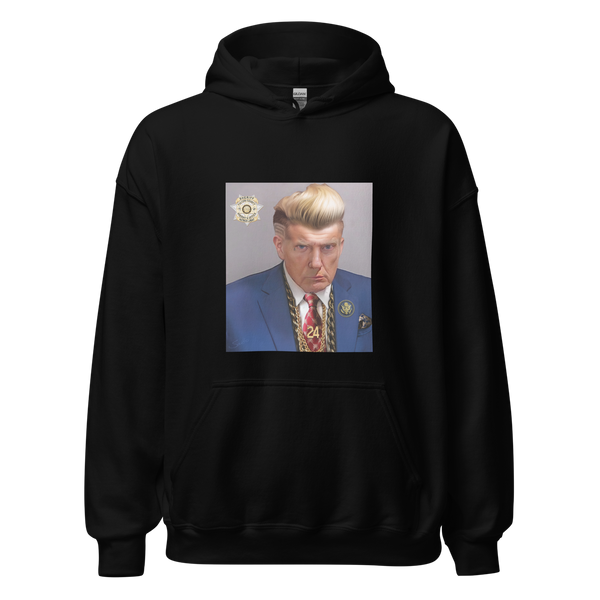 CORNPOP by Sabo Hoodie
This piece of high fashion bravely displays the most historic (and sexy) mugshot of all time.
For your liberty-loving rebel:
Glenn's take on Ben Franklin's proposed idea for the Great Seal of the U.S. "Rebellion to Tyrants is Obedience to God" will be a keepsake for anyone who loves liberty and U.S. history.
For the one who likes to keep it simple: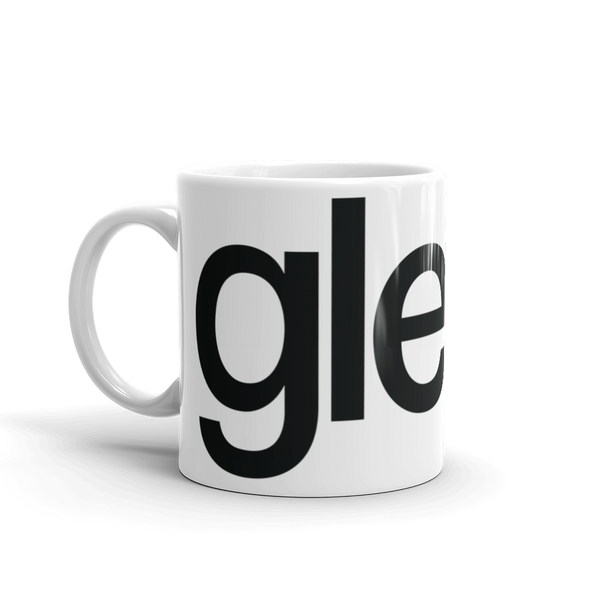 Glenn Helvetica Mug
Sometimes it's all about the simple things in life. Whether you're drinking your morning coffee, evening tea, or something in between—this mug is for you! It's sturdy and glossy with a vivid print that'll withstand the microwave and dishwasher.
For your dad: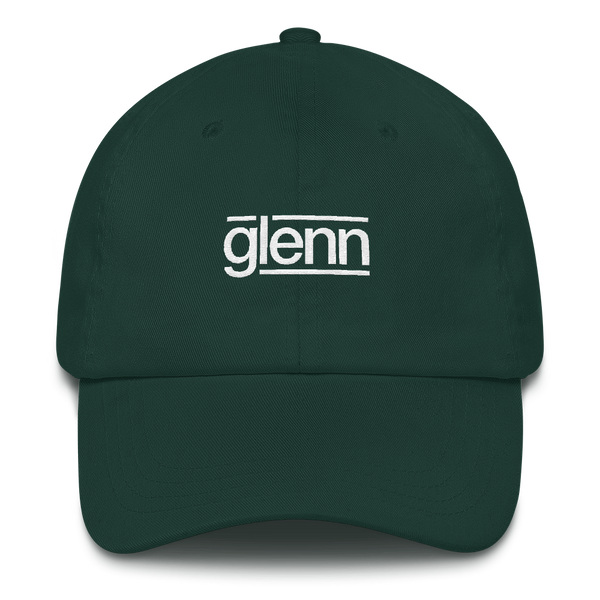 Glenn Beck Dad Hat
Dad hats aren't just for dads. This one's got a low profile with an adjustable strap and curved visor.
For that person who just won't take a hint:
These stickers are printed on durable, high opacity adhesive vinyl which makes them perfect for regular use, as well as for covering other stickers or paint. Or your laptop's webcam.
For your nature-lover: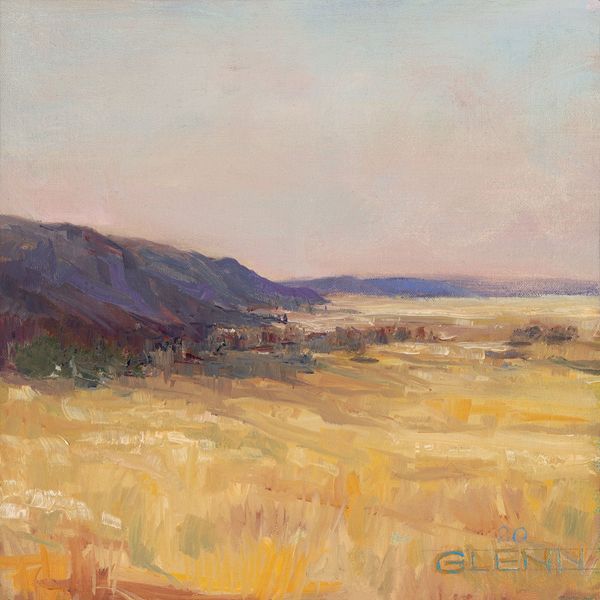 Landscape
Who wouldn't like a little slice of the great natural beauty of America in your home? Glenn's rendition of the American western landscape will beautifully adorn the wall of any home.
For that one bad dude: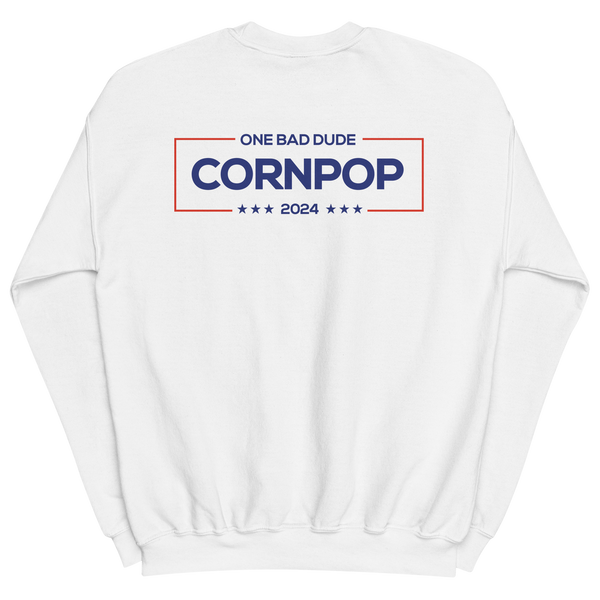 CORNPOP by Sabo Sweatshirt
Are you a Corn Pop fan? Show your support with this classic hoody!
For your golfer:
Golf is hard. Real hard. What better way to reward your golf-loving friend than with Glenn's rendition of the iconic image of Arnold Palmer mentoring Jack Nicklaus?
For the relative who is STILL wearing a mask: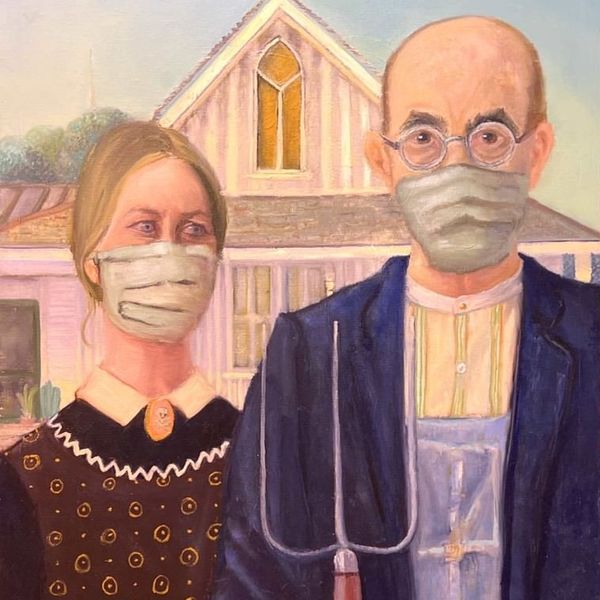 Covid Gothic
It's nearly 2024. If this painting doesn't work to stage an intervention with your mask-wearing relatives, nothing will!
Joseph Prezioso / Contributor | Getty Images
Just one day after Hamas's surprise attack on Israel, which left over 1,400 people Israelis dead, 34 different student groups from Harvard University wrote a joint statement pinning the blame of Hamas' terrorist attack on Israel. In the following days after publishing this callous statement, these students staged a walkout and rallied in support of the Palestinians. As Glenn has discussed, this is not an isolated event, and campuses across the country have hosted similar rallies where antisemitic jargon like "we don't want no Jew state" and "globalize the intifada" is freely spewed.
Should Universities allow pro-Hamas protests?
While the Universities have not officially backed any of these rallies or student groups that organized them, they haven't stopped them either, which raises the question: should they? On one hand, these are American students in American Universities, who are protected by the First Amendment. On the other hand, history tells us how dangerous antisemitism is if left unchecked; and what of the rights of Jewish students to be safe on the campuses they pay to attend? Let us know what you think in the poll below:
Should Universities allow pro-Hamas protests? 
Would you feel safe if your child attended a University that allowed pro-Hamas protests?
 Should Universities allow pro-Israel protests?
Is pro-Hamas rhetoric protected by the First Amendment?
SAID KHATIB / Contributor | Getty Images
Should Israel take over Gaza after defeating Hamas? This contentious historical question has resurfaced amid Israel's retaliatory airstrikes in Gaza following Hamas' terror attacks, which resulted in the greatest death of Jews since the Holocaust. Biden and the global elites have warned Israel against occupation of the Palestinian territory. When asked on 60 Minutes if he would support the Israeli occupation of Gaza, Biden said, "I think it would be a big mistake." Today Glenn responded to Biden's answer: "I don't think it's a mistake to occupy."
This has been a long-standing, polarizing issue that is now more relevant than ever, and we want to hear YOUR thoughts. Let us know in the poll below:
Would you support an Israeli occupation of Gaza?
Do you think the Israeli airstrikes in Gaza are justified?
Do you think a two-state solution is still possible?