Gary the Numbers Guy isn't happy with Pat & Stu for ignoring his numerology
October 29, 2012
On today's program, despite what Democrats (and even some Republicans) may say, the chaos that ensued last week over the GOP's pick for House speaker was great for America. Why? Because by pushing back against Kevin McCarthy's nomination for the role, Freedom Caucus members ensured several huge wins for House Republicans. Glenn lists those wins in this clip — like a 72-hour reading period on all bills presented to Congress and an upcoming vote on term limits. "This is our government," Glenn said, adding that he wanted to see what the government does. Thanks to the chaos in the people's house, Republicans received a commitment for a committee to study potential FBI abuses against the American public. Thanks to the House Freedom Caucus, Glenn says, "America: you won."
Watch the clip for more details.
Download the podcast here.
Want more from Glenn Beck?
To enjoy more of Glenn's masterful storytelling, thought-provoking analysis and uncanny ability to make sense of the chaos, subscribe to BlazeTV — the largest multi-platform network of voices who love America, defend the Constitution, and live the American dream.
StockPlanets, ullstein bild / Contributor | Getty Images
This year, Glenn said he wants to focus on good news stories that inspire hope—and this one is definitely worth celebrating. Ocala Fire and Rescue just had its first baby delivered to their department through a safe haven baby box.
Ocala launched Florida's first Safe Haven Baby Box (SHBB) in December 2020, which allows a mother in crisis to "safely, securely, and anonymously surrender a newborn who cannot be cared for." In its two years of operation, the Ocala safe haven box continues to be the only one of its kind in the entire state of Florida and only one of 134 SHBBs across the country. The program's aim is to fight against abortion and infant abandonment by providing mothers in crisis with a safe, anonymous way to give their babies to the proper caregivers who will ensure placement into a loving home through adoption.
In 1999, Texas became the first state to pass a "safe haven law," allowing mothers to deliver their babies to a fire department or local law enforcement up to a certain age and not be prosecuted for abandonment. Now, all 50 states have adopted haven laws. Monica Kelsey founded SBHH to help facilitate mothers in crisis who want to ensure their baby's safe arrival at a "safe haven" while retaining anonymity.
The boxes have a side that opens to the outside of the fire department building, allowing parents to place their infant in a temperature-controlled container that immediately alerts firefighters to the baby's presence 60 seconds after they're placed inside. After two years since the Ocala fire rescue launched Florida's first SBHH, the city is celebrating the anonymous mother's courage to choose life for her baby.
In a press conference following the baby's delivery, SBHH founder Monica Kelsey said, "We know this baby will be so loved by an adoptive family, and we are so thrilled to be a part of protecting infants from abandonment." Kelsey started SBHH after learning that she herself was abandoned as an infant.
Ocala Mayor Kent Guinn also spoke at the conference, predicting a "bright future" for the "miracle baby." Guinn said:
I'm so happy to hear of this miracle baby. I knew when we did this in 2020, this day would come. We all did. We just didn't know when. We're glad it was there as a resource for the mother of this child. I'm sure there will be a bright future ahead for this precious child.
As Glenn said, in the midst of the onslaught of negative news in the media cycle, it's important to also focus on the good things that are happening around us. When we hear of a mother who chose life for her child over abandonment and an entire city welcomes the child with open arms—what an incredible thing to celebrate, indeed!
Some people are afraid of heights. Others can't stand snakes. Others are petrified of the dark. What about Glenn? Give him a fat tabby cat, and he'll be running to the hills. Take note CNN...
ardasavasciogullari, mathieukor, ojoel | Getty Images
During today's radio broadcast, Glenn shared a disturbing story: the Satanic Temple is filing lawsuits in GOP-led states with abortion bans fighting to preserve their "Satanic abortion ritual" as a religious right. And what's more—the mainstream media is heralding them as a force against the "religious right."
The British publication The Guardian wrote a non-editorial piece on the Satanic Temple's fight against the conservative religious establishment. The article, written by Adam Gabbatt, featured an interview with Satanic Temple co-founder and spokesperson Lucien Greaves. Gabbatt praised the Satanic Temple's fight for "fundamental issues," such as removing "prayer in classrooms, religious holiday displays and the distribution of Bibles in schools," and now, abortion.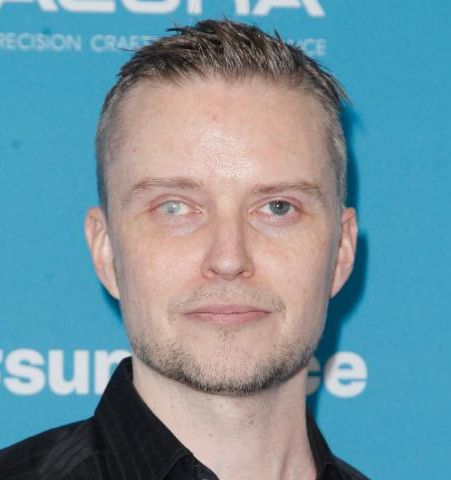 Satanic Temple founder Lucien Greaves attends the Sundance Film Festival.Tibrina Hobson / Stringer | Getty Images
Gabbatt unabashedly depicted Greaves as an emblem of rationalism, freedom of speech, and freedom of choice. He highlighted the Satanic Temple's doctrine that Satan is a "symbol of rebellion and opposition to authoritarianism. According to the Satanic Temple's website, "To embrace the name Satan is to embrace rational inquiry removed from supernaturalism and archaic tradition-based superstitions." Greaves himself tweeted that this very interview with The Guardian discussed his "fight for democracy in an era of encroaching theocracy." Have you heard a more perfect synopsis of the anti-religious left?
The Guardian''s left-leaning slant is anything but subtle. However, Gabbatt's bias in particular against Christian conservatives just oozes off of the article. He describes Greaves as a "fitting frontman for a group that is regularly demonized by its Christian opponents"—pun intended?—and says "he could be in one of the heavy metal bands that terrified neurotic parents in the 1980s and 90s." According to Gabbatt, Greaves is an innocuous punk-rocker who is standing up to the "draconian" "religious right." This couldn't be further from the truth.

Reader discretion is advised. The following describes the details of the Satanic abortion ritual.
Let's get back to the original point at hand—what is the Satanic abortion ritual that Greaves is fighting for? It is disturbingly reminiscent of the platitudes we hear from the anti-religious left.
The Satanic Temple has seven fundamental tenants, and Greaves argues that the Satanic abortion ritual is an essential expression of the third and fifth tenants of the Temple and should therefore be protected by the First Amendment. As Greaves says:
States are passing laws premised on this idea that foetal tissue has personhood, or is a unique and distinct human life. We don't agree with that position. We believe it's a religious position, and we don't believe states have any right to put any impositions on us.
The Satanic Temple's pamphlet on the "abortion ritual" describes the procedure as the following:
The Satanic Abortion Ritual is a destruction ritual that serves as a protective rite. Its purpose is to cast off notions of guilt, shame, and mental discomfort that a patient may be experiencing due to choosing to have a legal and medicallysafe abortion.
The Temple further affirms abortion as "consistent with the ideals of liberty and freedom. Be proud of pursuing what you want for your life despite opposition."
The Satanic abortion ritual
To begin the ritual, the woman looks at herself in a mirror right before the abortion procedure, reminding herself of her "personhood and [her] responsibility to [her]rself." She then recites the third tenant of the Satanic Temple, which states: "One's body is inviolable, subject to one's own will alone."
When she is ready for the abortion procedure, the woman recites the fifth tenant, which says, "Beliefs should conform to one's best scientific understanding of the world. One should take care never to distort scientific facts to fit one's beliefs."
Once the abortion is complete, the woman recites the "personal affirmation," which is, "By my body, my blood. By my will, it is done." The Temple says the abortion ritual helps one "feel doubts dissipating and your confidence growing as you have just undertaken a decision that affirms your autonomy and free will."
This is evil...
There is more to be said about the issues with Greave's religious liberty argument over the Satanic abortion ritual, but the root of the matter is simple: this is the battle between good and evil, and it is important we call it as such. Glenn continues to point out how the destructive denigration of the human person has its roots in the fact that we've disregarded the true God and replaced Him with ourselves. Notice how the Satanic language uses language like "my blood," "my choice," "my body," "my will." These things derive their significance from God alone because personhood comes from the inherent dignity that He bestowed upon us. However, when we do away with God, these things become idols unto themselves, and the sanctity of personhood is sacrificed on the altar of the individual will.