Seventeen point four million people tuned in for the final season of Games of Thrones' premiere last week. It was a series record for HBO, shattering all previous numbers. It really is a pop culture phenomenon. People that don't even like this kind of genre are tuning in to see if the Night King will win or if Daenerys will do as promised and "break the wheel". Meanwhile, another Game of Thrones is playing out in global politics, and what happened this weekend in Ukraine is yet another sign… this wheel is already broken.
Imagine for a second that the United States economy has just collapsed, a coup occurs, and then China invades California, annexing the entire Western seaboard. Now imagine that, in the absence of a George Washington resurrection, we elect Conan O'Brien to be the president to lead us out of all this mess. During the chaos, O'Brien breaks out Triumph the Insult Comic Dog and goes viral insulting the post-coup government. Eventually, he decides… screw it! Might as well run for president! He has no experience or plan for how to deal with the invading army at the gates, no experience or plan to deal with the crashed economy… nothing. But despite all that, riding the back of viral comedy sketches, the country votes en mass to make a late night comedian the president. In any sane world, this could never happen, but this is exactly what happened this weekend in Ukraine.
Volodymyr Zelensky declared victory last night as he stood on a stage in front of his campaign headquarters just after the polls closed. The theme song for his late-night comedy show played in the background. His opponent, the previous Ukrainian president, had already conceded defeat before results even started coming in. There was no need. The comedian straight TROUNCED the former president, winning over 73% of the vote.
For Ukrainians, the stakes could never be higher. The Russians are quite literally at their throats. They've already annexed Crimea, and Russian backed separatists have seized nearly all of Eastern Ukraine. The media rarely talks about it, but there has been an ongoing war in Ukraine ever since 2014. Over thirteen thousand Ukrainians have died. The economy has basically collapsed… it's in shambles. Common sense would seem to dictate that an established leader or expert would be required to see the crippled country through this… but Ukraine chose the late-night comedian.
Zelensky rose to fame criticizing the sitting president through viral comedy sketches. His bits went viral on social media. He never once stated any policy or solutions. Half the time his admirers didn't know who they were watching during his campaign rallies. Was he in character for one of his sketches or was he being serious? But that didn't seem to matter. He was funny, and young people smashed that LIKE and SHARE button like crazy… so now he's president.
So what does this mean? This isn't just some crazy Eastern Europe phenomenon. For the entire world, the wheel is now… broken.
So what does this mean? This isn't just some crazy Eastern Europe phenomenon. For the entire world, the wheel is now… broken. Everyone is sick and tired of the lies, broken promises and a general feeling of being ignored. You see it literally everywhere. Donald Trump was elected because of this. The country was tired of being ignored and lied to over immigration, the economy and jobs. Look what's happening in France. The French elected an empty suit. Now their streets look like a war zone every Saturday and Sunday.
The old way is busted, and people are sick of it. Change on a scale we've never seen before is coming. Every time you hear "oh that person could never become president… all they do is post stupid comments on Instagram", remember how they said similar things about Donald Trump. Every time we mock people like Alexandria Occasional Cortex… remember the comedian from Ukraine. It's a new era, and the old way of doing things is coming to an end. The wheel is broken, and the future is anyone's guess.

April 22, 2019
Thorsten Frenzel/Pixabay
Helicopters whir above-head, over the zebras and the owls and the pythons. Police cars roar down the crowded street, full of smoke and chaos. Ambulances scream past the gates of the National Zoo of Sri Lanka.
On the other side of the fence, a hotel full of tourists from all over the world, here to celebrate Easter, but unable to, trapped in the rubble or blind with confusion, a deafening-white ringing in their ears.
Just before 9:00 yesterday morning, explosions shook the air. Churches were packed with brightly dressed people, on Easter Sunday. The bombs ripped apart three churches.
Yesterday, a day of peace. Of hope. Of the resurrection of Man despite our darkest moments. The day celebrating the resurrection of Christ. It became a day of blood and ash and screaming and loss. Nine bombings. 207 people dead. 450 wounded. All chosen specifically for their religious beliefs. Literally targeted at their churches.
Some people did something, all right.
Sri Lanka has been plagued by violence throughout its history, but it's been nearly a decade since the end of its civil war. And yesterday had nothing to do with Sri Lankan politics and everything to do with religious persecution.
Christians were specifically targeted. There's no doubt. Christians. Worshippers of Christ. Believers in Christianity. Christians.
Christians were specifically targeted. There's no doubt. Christians. Worshippers of Christ. Believers in Christianity. Christians. Not "Easter worshippers." "Easter worshippers" seemed to be the descriptor of the day yesterday. How's that for a coordinated response. They were Christians. In their place of worship.
Christians face a new persecution, a growing persecution.
On Easter, Jesus preformed a miracle by rising from the dead. But perhaps we are so close to being lost into nothingness that it will look like a miracle if Christians even begin to stand up — in defense of their own faith.
But we must. We have to.
UPDATE: Here's how the discussion went on radio. Watch the video below.
Sri Lanka bombing reminds us Christians are under attack youtu.be

The 2020 Democratic primary power rankings are an attempt to make sense out of the chaos of the largest field of candidates in global history.
Each candidate gets a unique score in at least thirty categories, measuring data like polling, prediction markets, fundraising, fundamentals, media coverage, and more. The result is a candidate score between 0-100. These numbers will change from week to week as the race changes.
The power rankings are less a prediction on who will win the nomination, and more a snapshot of the state of the race at any given time. However, early on, the model gives more weight to fundamentals and potentials, and later will begin to prioritize polling and realities on the ground.
These power rankings include only announced candidates. So, when you say "WAIT!! WHERE'S XXXXX????" Read the earlier sentence again.
If you're like me, when you read power rankings about sports, you've already skipped ahead to the list. So, here we go.
The following is part of an ongoing experiment by Glenn Beck program heartthrob, Stu Burguiere, to begin watching Game of Thrones in its final season, without any previous context. Other than highlights shown in commercials, Stu has never seen a second of Game of Thrones, and has never read a word about its characters or plot lines.
Before embarking on this project, Stu's summary of the series was:
There is a battle over who controls the throne(s)?
Lots of people watch it
There is a lot of violence and/or nudity involved
There are dragons that fly around
Spoiler alert: you are about to read information about Game of Thrones that would definitely be considered spoilers, if it was possible to decode what Stu was talking about.
Season 8 | Episode 1
Theme animation very long.
Theme is still going.
Some possibly important cast members:
Blondie wearing white (henceforth referred to as Blondie)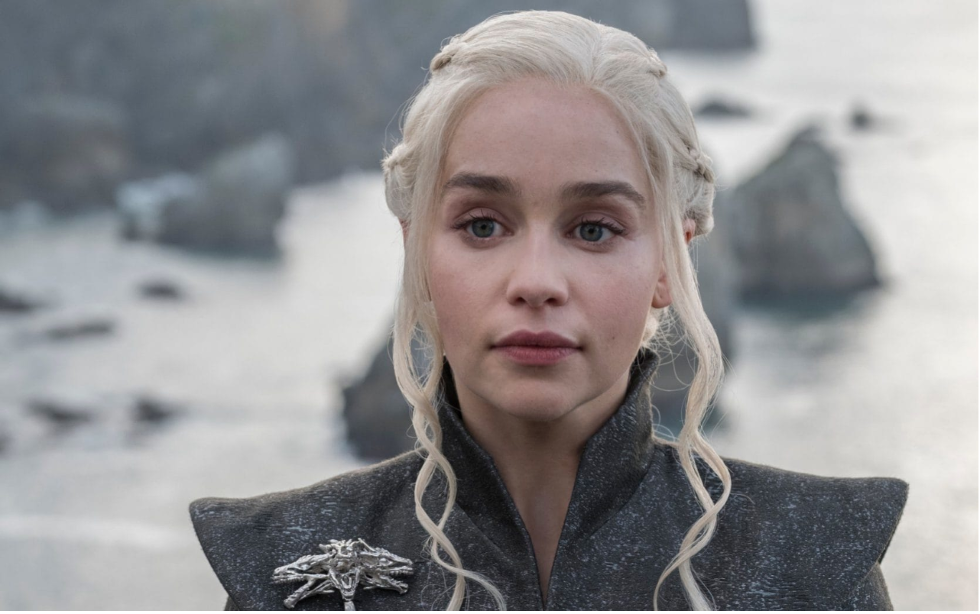 Screenshot
Guy with goatee (Goatee guy)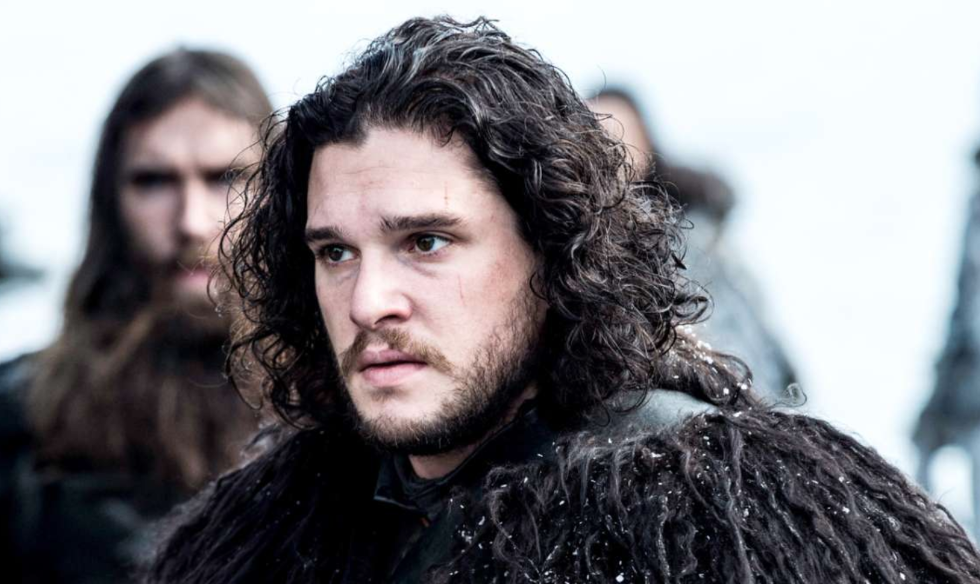 Screenshot
Uglier black haired woman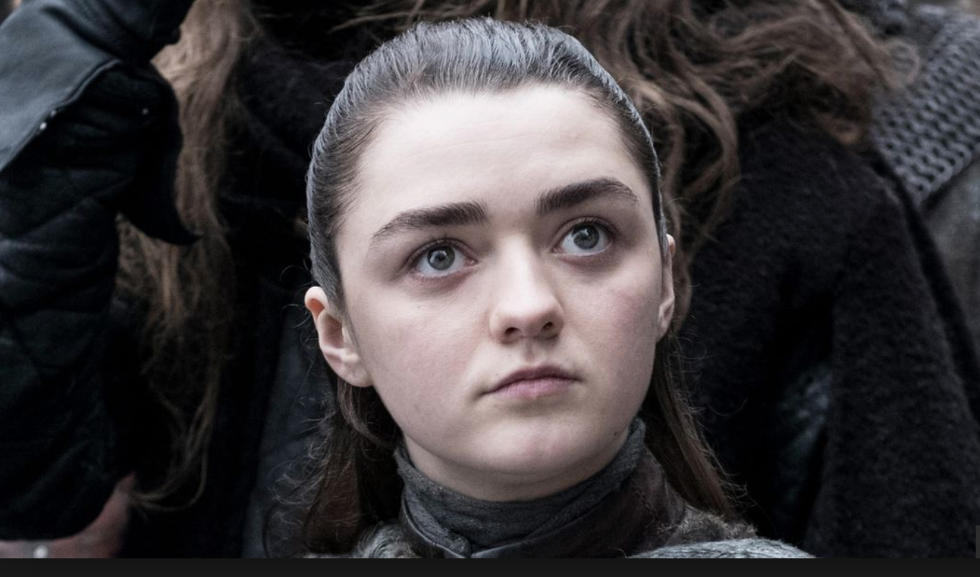 Screenshot
Guy with beard: Literally, any one of thousands on the show. (Come one Stu, we need specifics!)
Angry elf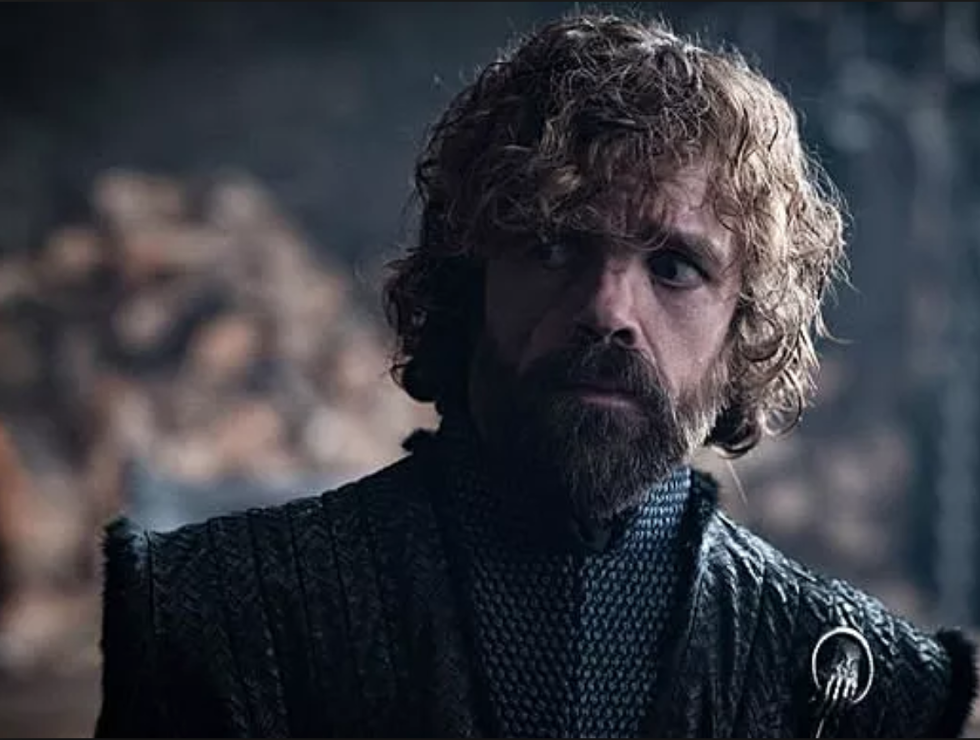 Screenshot
Ugly peasant girl might be the same as uglier black haired woman (Yes Stu, yes it was)
Red haired woman (Redhead)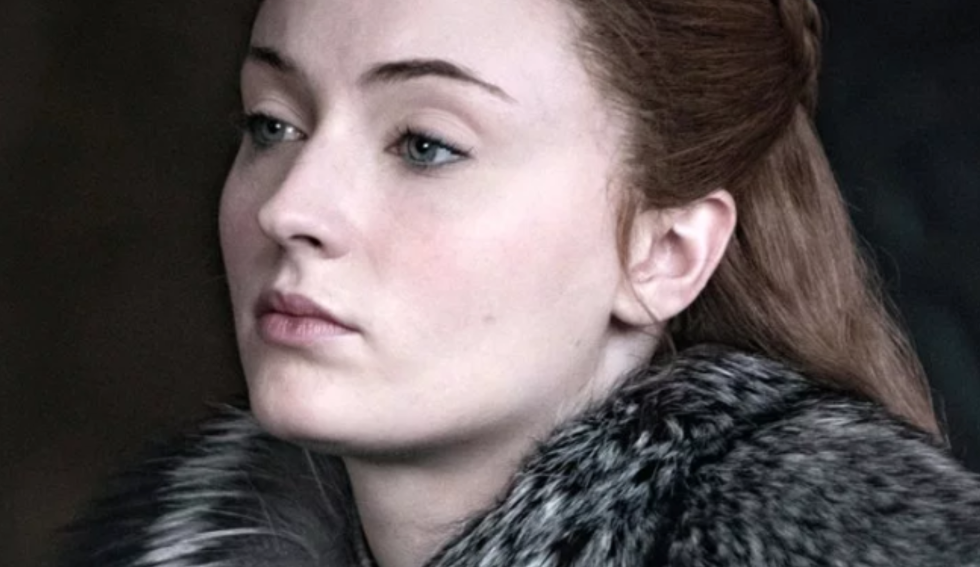 Screenshot
Boyband looking teen (boyband teen)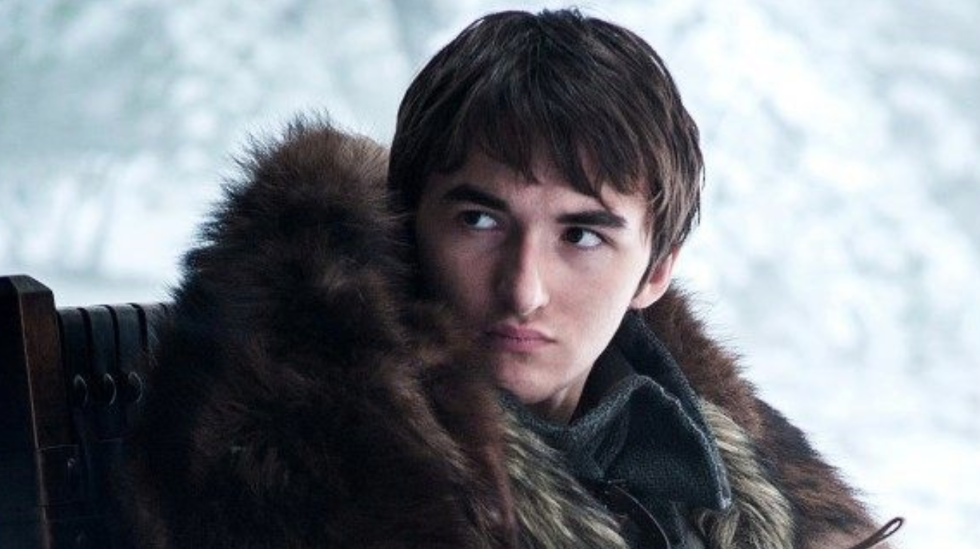 Screenshot
Queen that looks like child of Mick Jagger and Robin Wright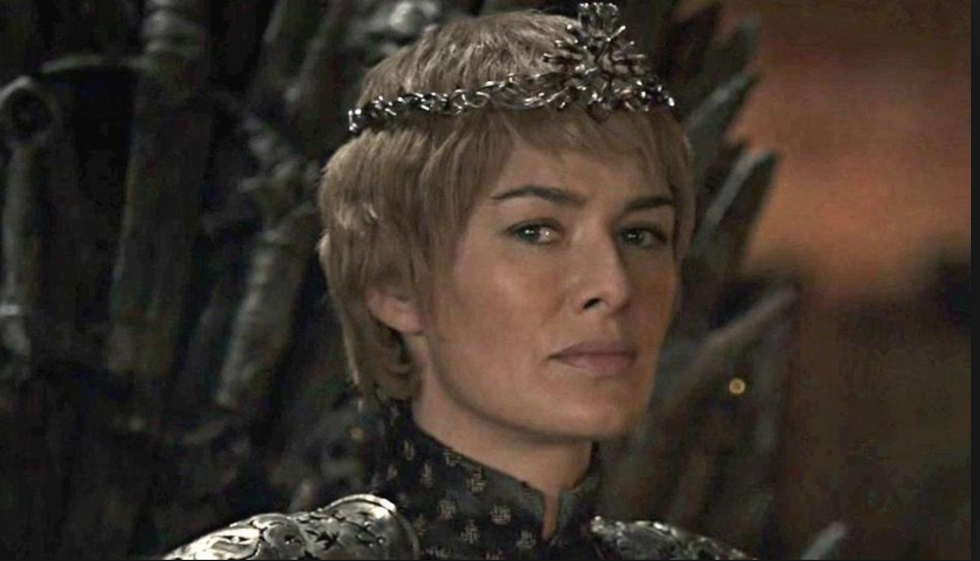 Screenshot
Sex recipient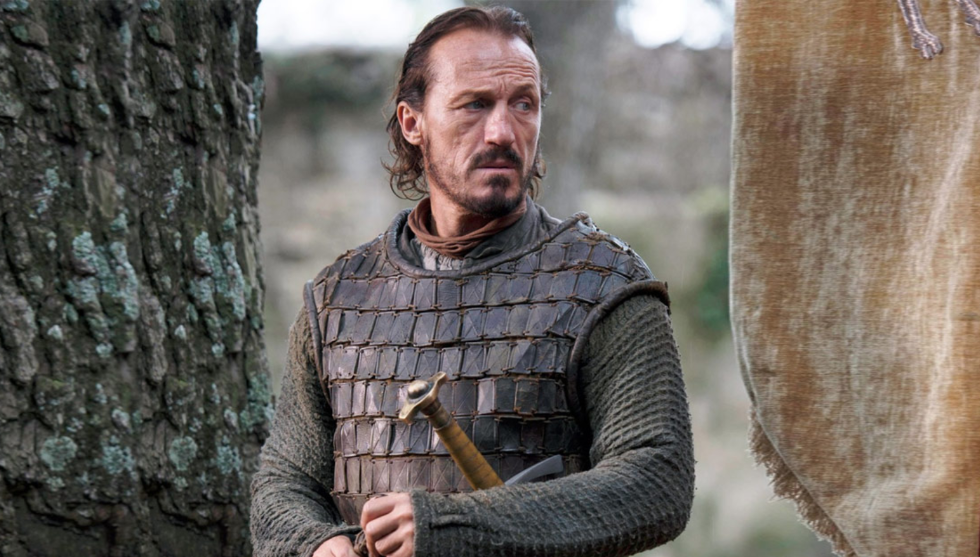 Screenshot
Old guy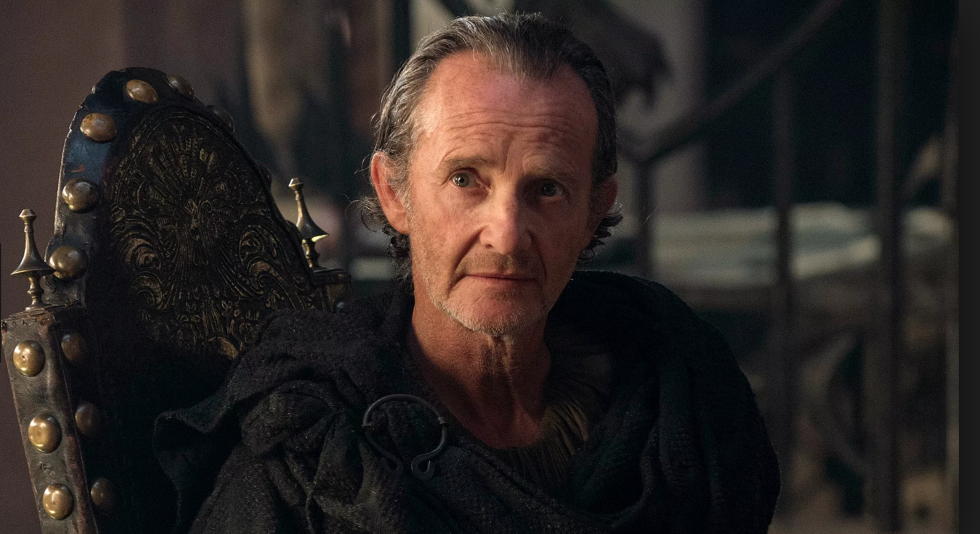 Screenshot
Curly hair guy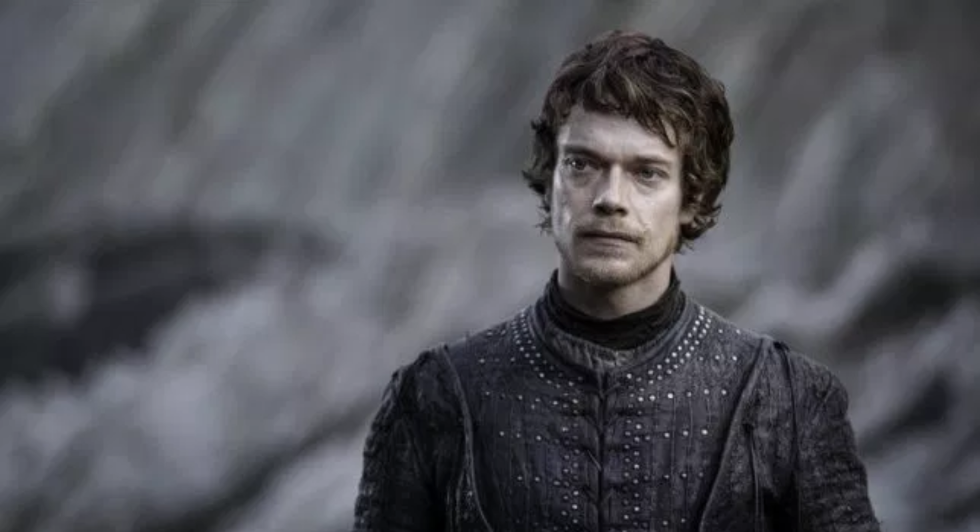 Screenshot
Ugly ship woman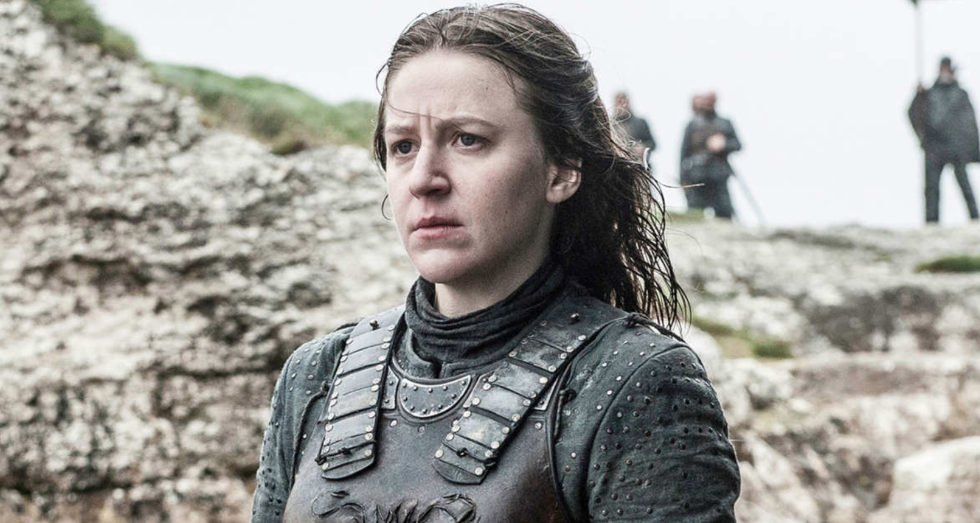 Screenshot
So far, no spoilers and very little info. There may or may not be spoilers, if you can understand any of it that is.
Boyband teen appears to be son of Goatee
Winterfell is a place
Goatee guy was maybe a king of Winterfell, but isn't anymore
"The North" is maybe the same as Winterfell
Angry Elf, Goatee guy, Blondie, and Redhead now on same team? This seems new?
Blondie seems to be like Siegfried and Roy for dragons
Angry Elf married to Redhead?
People seem to be more attractive than I would expect from their difficult circumstances
Goatee guy and Ugly peasant girl like the same sword
"The dead have broken through the wall" —seems important.
"If you want a whore, buy one. If you want a queen, earn one." Heard that one before.
Guy interrupted while having sex with three women. He only seems moderately bothered by this.
Old guy gives sex recipient a crossbow
Lots of people killed by curly hair guy while rescuing ugly ship woman
Ugly ship woman head butts curly hair guy for some reason
Teeth: better than expected
"What is dead may never die…but kill the bastards anyway." They seem to be fighting zombies
Goatee guy and RedHead are brother and sister I think
Goatee guy and Blondie ride dragons
Blondie is not helpful with dragon riding tips
Blondie is a Queen maybe?
DOZED OFF MISSED A FEW MINUTES AT LEAST
Woke up to screaming as woman is burned alive
Some guy and Boyband teen look at each other at the end as if it's important
Watch the clip below and see how things unfolded on radio Tuesday.
Game of Thrones, as experienced by someone who has never watched Game of Thrones youtu.be