As a political junkie, there isn't a day that goes by I'm not tuned into what's going on in the news. Most of my connection to the news or with politicians first runs through radio and TV and most of my actual communications tend to be through telephone, email or text.
Not very personal.
The lack of being able to make eye contact makes judging someone's character tricky to say the least. To get to the heart of a person, so often it takes that one on-one-conversation too be able to size them up properly.
That's why I was thrilled to get a call a few weeks ago asking if I'd like to tag along with Burgess Owens and his team for a day leading up to Utah's Republican primary in July. Owens is running for congress in Utah's 4th district, the seat previously occupied by Republican Mia Love and currently the Democrat that ousted her two years ago, Ben McAdams.
With the 2020 election rapidly approaching, the opportunity to take back the House for the Republicans and hold the Senate will be huge in furthering the Trump agenda assuming he wins his reelection bid in November. The 4th district in Utah is one that all politico's are tuned into as Rep. McAdams only won by 694 votes, or a margin of 50.129 percent to 49.871 two years ago.
With this seat up for grabs, Owens is one of seven candidates who hopes to be the one to bring home the win the Republicans. The first challenge is snagging to nomination, and that means getting your message out to anyone and everyone is key — every last one. Case in point: Fairview.
Fairview is a small farming community with a population of roughly 1,340 people and is the 140th smallest town... in Utah. The nearly two hour drive with the campaign was fascinating to hear strategy planning, mostly because it was real. It was nothing like 'House of Cards' or even what CNN puts on air every day. The honing of the message all ran through the a filter of integrity. And that starts from the top and all the way down to every staffer I met that day.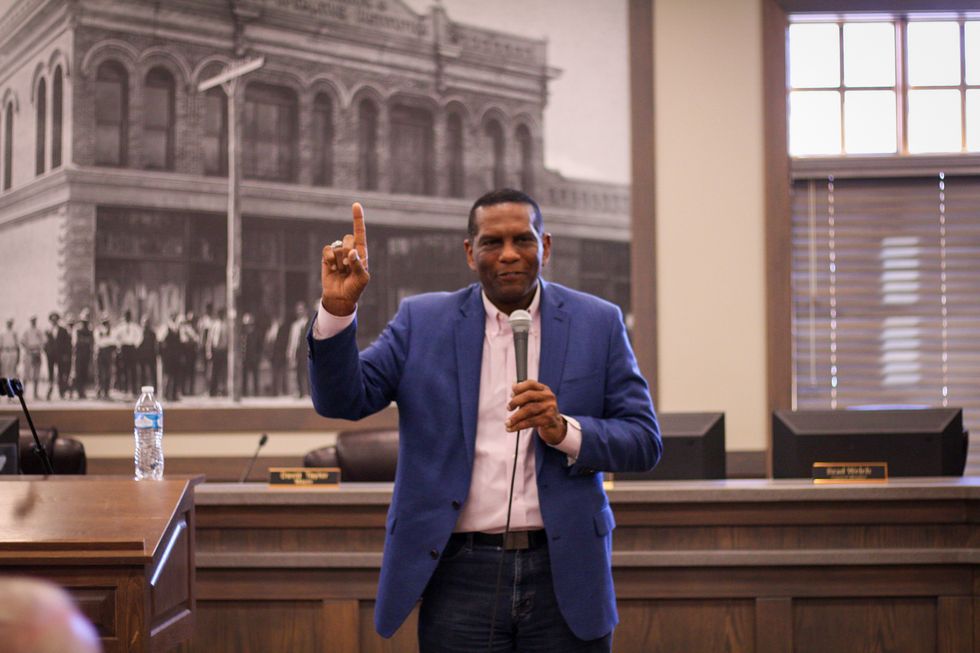 Alex Johnson/Burgess4Utah
The first stop in Fairview was a town hall in the City Council room where Owens addressed the audience and took questions. Following a photo-op with Owens and his trusty Super Bowl ring, the campaign walked across the street with a constituent who was at the town hall to his place of business the "Corner Station and Deli Co-Op" for a quick bite to eat. (By the way, if you feel like making the trip, they have the best reuben sandwich I've ever had.)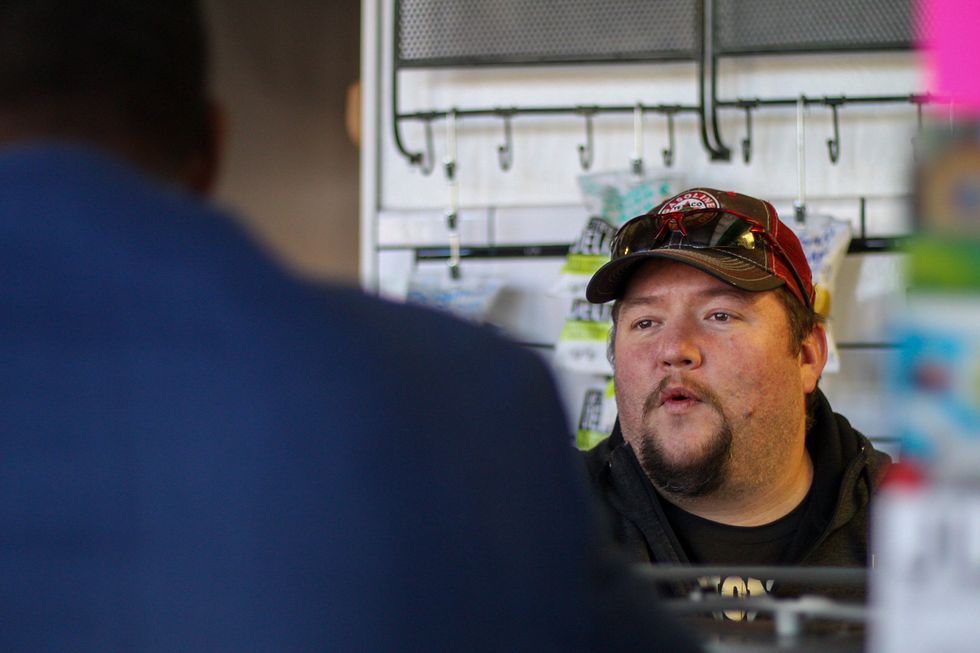 Alex Johnson/Burgess4Utah
Next up was a stop in Mt. Pleasant for another town hall and a chance to meet more voters and to get out his message of "Heart, head, hands and home." Which translates into God, eduction, industry and the family. Being strong in those areas is what Owens credits for how he was raised and why America is such a great nation.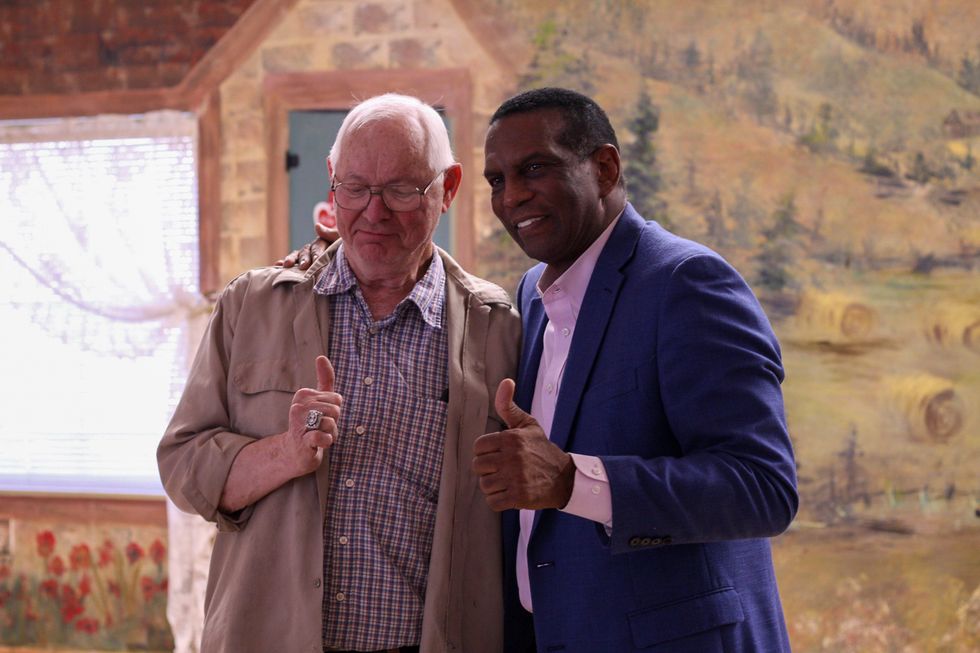 Alex Johnson/Burgess4Utah
A quick two hour drive back to the north end of the district and everyone was ready for a fundraiser. But when you are a Super Bowl champion, you don't do a rubber chicken dinner. You go all out a rent a room at Top Golf and invite some of your football buddies to share stories of the glory days and then go hit some balls on the range. With a buffet of pulled pork sliders and other tasty treats, there was something for everyone.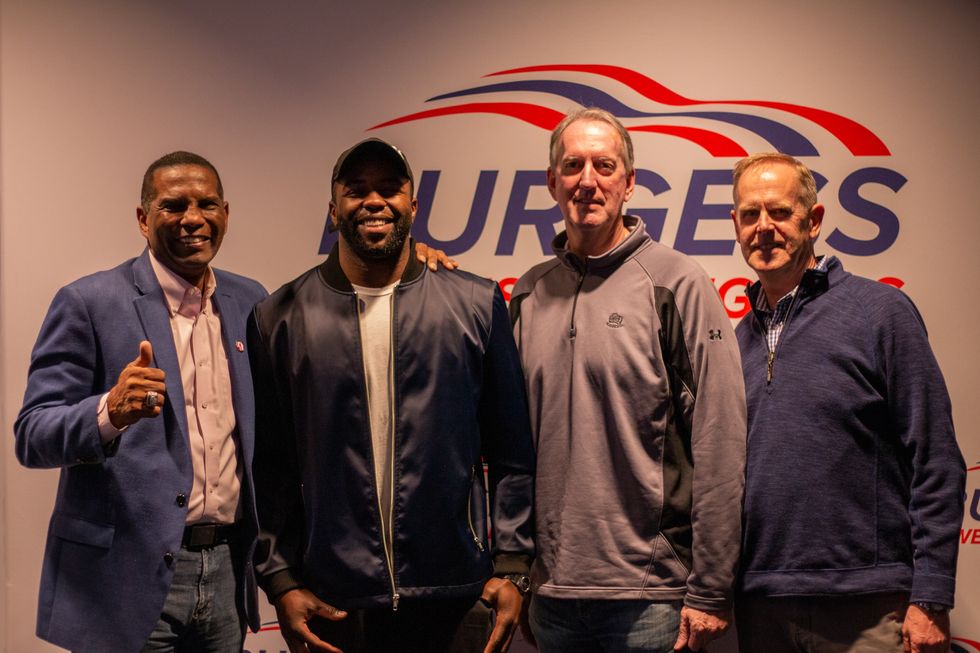 From left to right: Burgess Owens, Stevenson Sylvester, Marc Wilson, Tom Holmoe
Alex Johnson/Burgess4Utah
Aside from learning how well the campaign team works together, what the events are like or even what the politics of a candidate — the biggest thing you can learn from a candidate is do they have the moral compass to guide them through tricky circumstances. Former Brigham Young University and Oakland Raider quarterback summed Owens up this way: "Burgess is not only a great man, he is the right man."
Whoever you decide to cast your ballot for, whether in Utah or anywhere, just make sure to vote. This election is too important to sit out.