Life has a way of kicking you in the pants sometimes and we've had a few of those events in recent weeks. The silver linings in times like these are gaining a greater appreciation for your family and friends. Family isn't only blood. Family includes all those that have an impact on your heart and help you foster love and make the world a better place.
As a staff and as an audience, we can all say Glenn and Stu are our family. They work tirelessly to bring information to you but it's not for the paycheck. Their hearts are so full of love for you that they put in the long hours needed to be what you need them to be because of the love that has been fostered with you.
Stu a.k.a Steven Burguiere celebrated his birthday on February 9th with his daughter Ainslee with whom he shares a birthday.
Sunday the 10th is when the "Big Guy" celebrated his birthday. If you've been following the show as of late, Glenn has been whining about his new diet.

Glenn hasn't mentioned what he had planned for his birthday, but an educated guess might conclude it did not involve cake.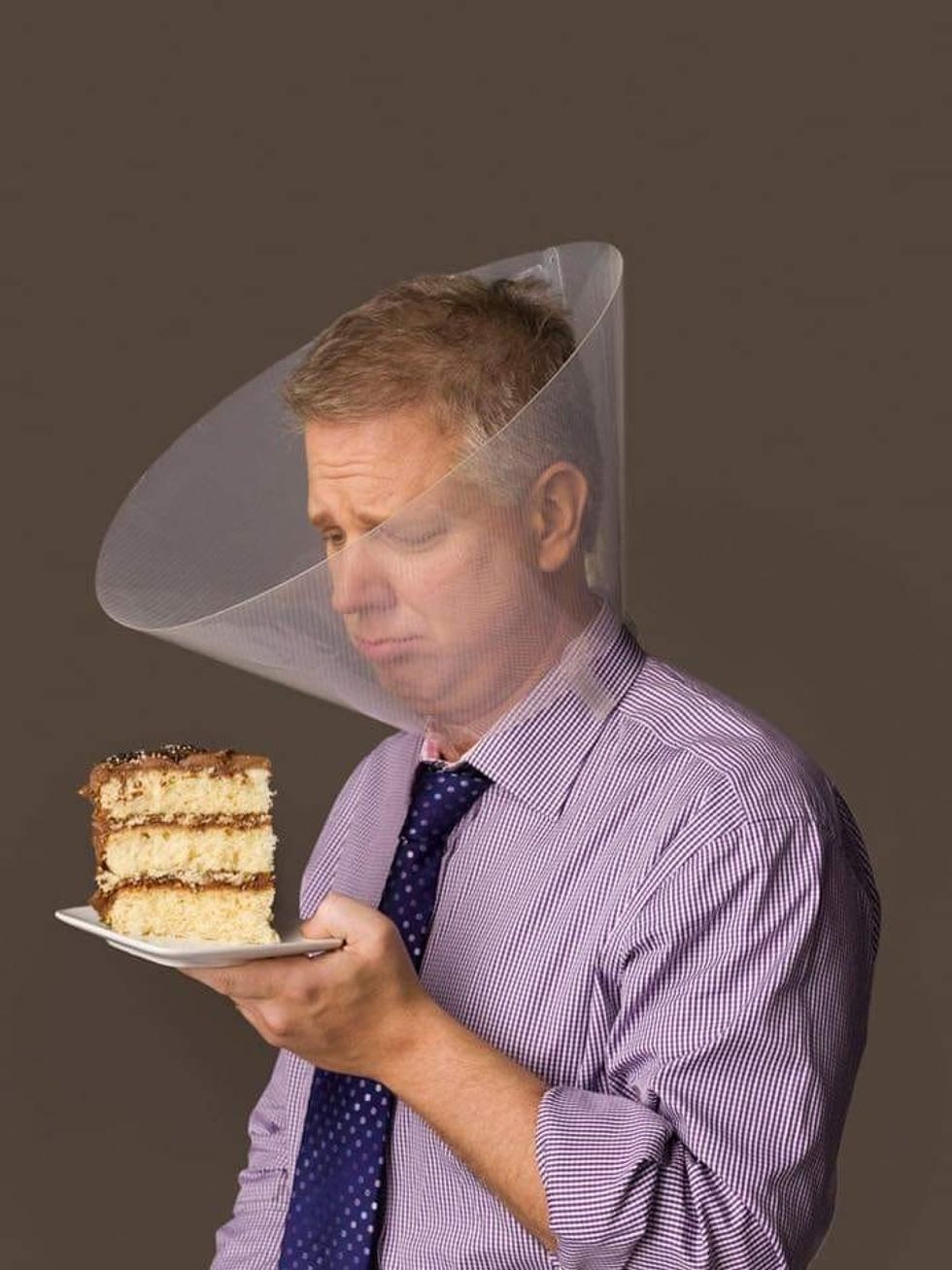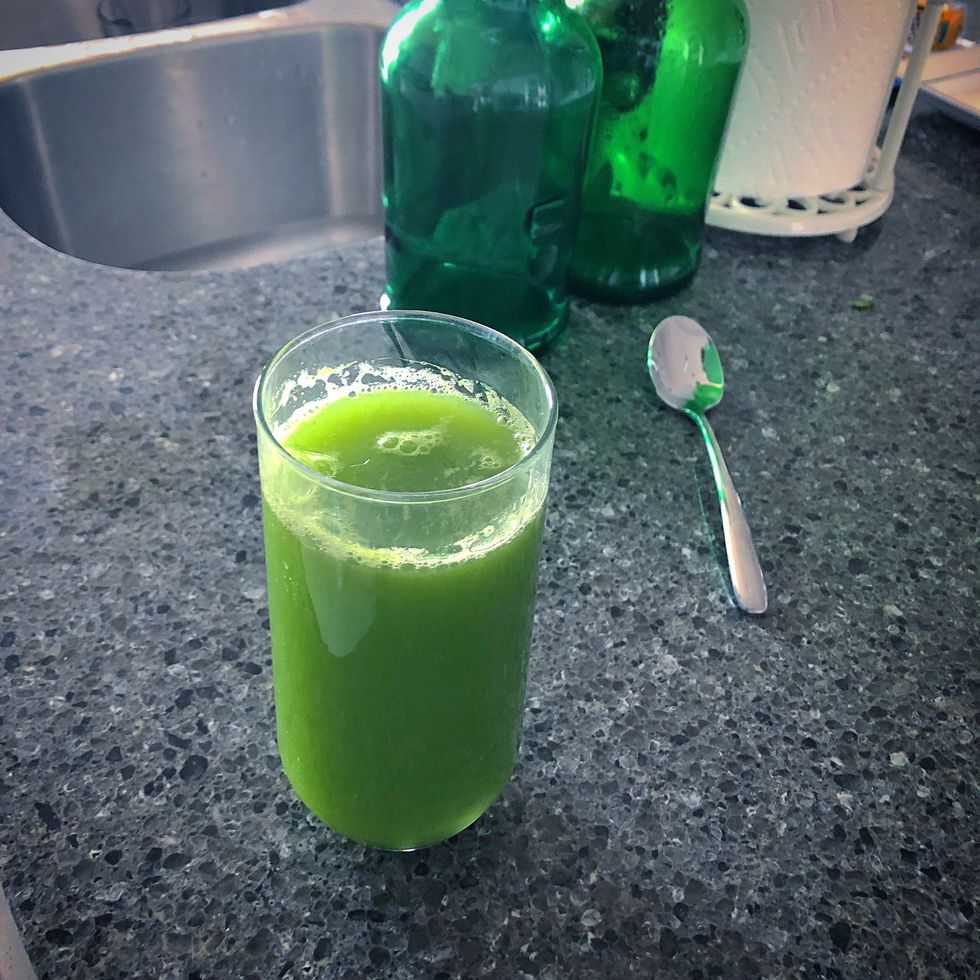 As this childhood birthday photograph attests, nobody loves Glenn more than his big sister, Michelle.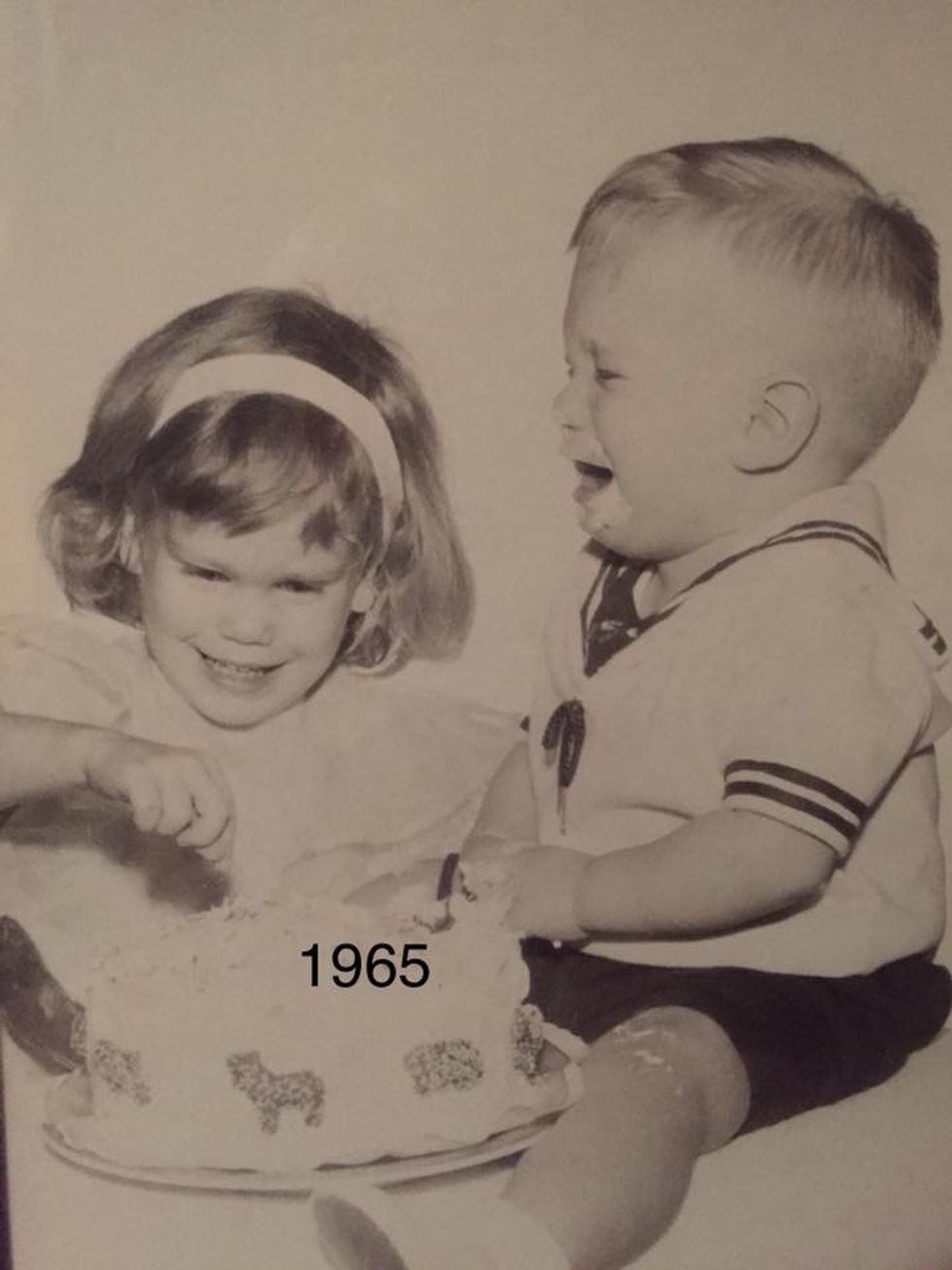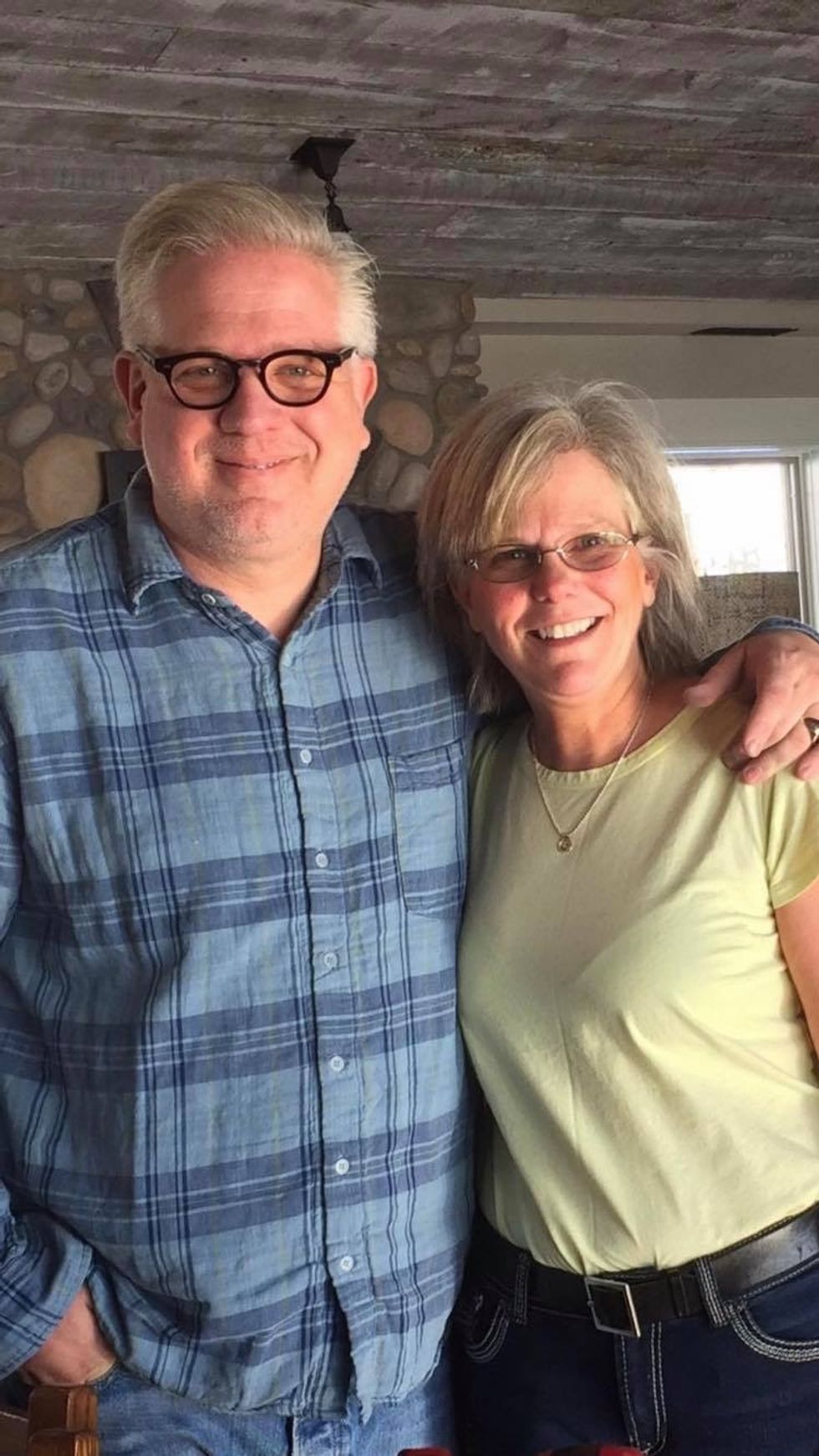 Watch Michelle's birthday message to her little brother, Glenn, below:

We all love Glenn and Stu and feel like they're family, so we thought we'd let you write in with your birthday wishes. We had messages pour in from California to Florida and even Scotland. Here are just a few of the many birthday wishes from listeners:
Glenn and Steve, thank you for being lights in the storm, voices of reason in a crazy world and the perfect combination of broadcasters. Wishing you both another healthy, happy and successful year. May God bless you and your families. After losing Doc this week, it really made me realize how much y'all impact my day. I invite you into my home 3-4 hours a day. That is more than any other guest. I know it is a one way relationship, but that relationship has changed my life. So thank you. HAPPY BIRTHDAY fellas! 🎊 — Shelley
Happy birthday Glenn and Stu ! Love you both and appreciate everyday what you do. I was with you in DC, Israel, Dallas, Salt Lake City and Birmingham . Thanks for the wonderful memories. — Diana from Rose Hill, Kansas
Glenn Beck, it's my joy to celebrate another year of your life! Who would have known that a sick twisted freak from the Pacific northwest would be one of the impactful men of our time. I thank God in heaven for the gift of you, and I pray we get to celebrate you for many, many more outrageous years!

Happy Birthday from Dory Ann in Buffalo, N.Y.. [no relation to those jholes downstate] xoxo
Happy birthday Glenn and happy belated birthday Stu! Ya'll are like family to me and to so many others. Thank you for not just talking the talk but for always walking the walk as well, with dignity and grace. You work so hard to keep us informed and to seek truth. I have learned so much from both of you over the last 10 years through laughter and tears. You have helped to open my mind, spirit and heart over the years, a truly priceless gift.

Thank you for fighting for we the people and for empowering us to seek truth and love. ♡ Big hugs to you both!!!! Love, Holly from Raleigh, NC
Dear Stu and Glenn, you and The Blaze bring quality information into our homes and lives everyday, but you do more than that. You also exhibit a Christ driven example of leadership for all of us to mirror. Not 'I am your leader', more of a 'this is how I think He wants us to be'. This is how we may save our America and those who depend on her, if it is in His will.

Huge thanks to you and your staff for the true journalism and fact finding, and showing us the path for our own truth quest. Aaaaannnd.......you share a birthday with my lovely first born daughter. February 9th is really 'gift' day to us all, isn't it? — Caterina from Los Lunas, New Mexico
Happy Birthday, Glenn and Stu 🎁🎂 I have learned so much from you over the years, I have learned to grow my thinking, and I have even changed my views after reading and studying what you've said. Thank you for your hard work, diligence, commitment to our great nation, and for teaching and leading those of us who listen and follow. God bless you and keep you❣️— Amy from Waco, Texas
Happy birthday (February 9th for Steve "Stu" Burguiere and February 10th for Glenn Beck)! May we stand with you to assist others to join "Outrage Anonymous" so that we may all recover from our irrational addiction to thinking that getting upset and angry will solve our problems rather than employ the cool-headed and evenhanded critical thinking that you espouse every single day that is the only way to bring us all together and ensure a world and country that we can all be proud of for generations to come. — Zagros from Winston-Salem, North Carolina
Happy Birthday Stu! Happy Birthday Glenn! Thank you for all you do! I learn something new everyday! God Bless!!! — Teresa f

rom Rock Valley, Iowa
Happy Birthday Glenn and Stu! Thank you for being voices of reason. Our Captain, and First Mate on this ship that feels rickety at times, charting the turbulent seas that our country has become. Your words often echo what we are already feeling, and many times you provide a measured approach to discourse that we have with friends and family. We appreciate all your work. All the 'news' you watch so we don't have to! We are all trying to ring the bell, show the way. You help us find each other and feel less alone. Only God knows how this will progress. But along the way, because of you and all of your team at the Blaze, Mercury One, O.U.R., we have met wonderful fellow travelers and learned the true meaning of charity. — Jean from West Palm Beach, Florida
Longtime listeners know that Glenn and Pat exchange the same pair of pants as a gift each year and have done so for decades. They may be the ugliest pair of pants ever designed, but they will live on in infamy on the Glenn Beck Program. That's all fun and games but have you ever wondered what Glenn gives Stu as a gift?
This year at least, he spared the only conservative vegetarian and did not send a meat basket.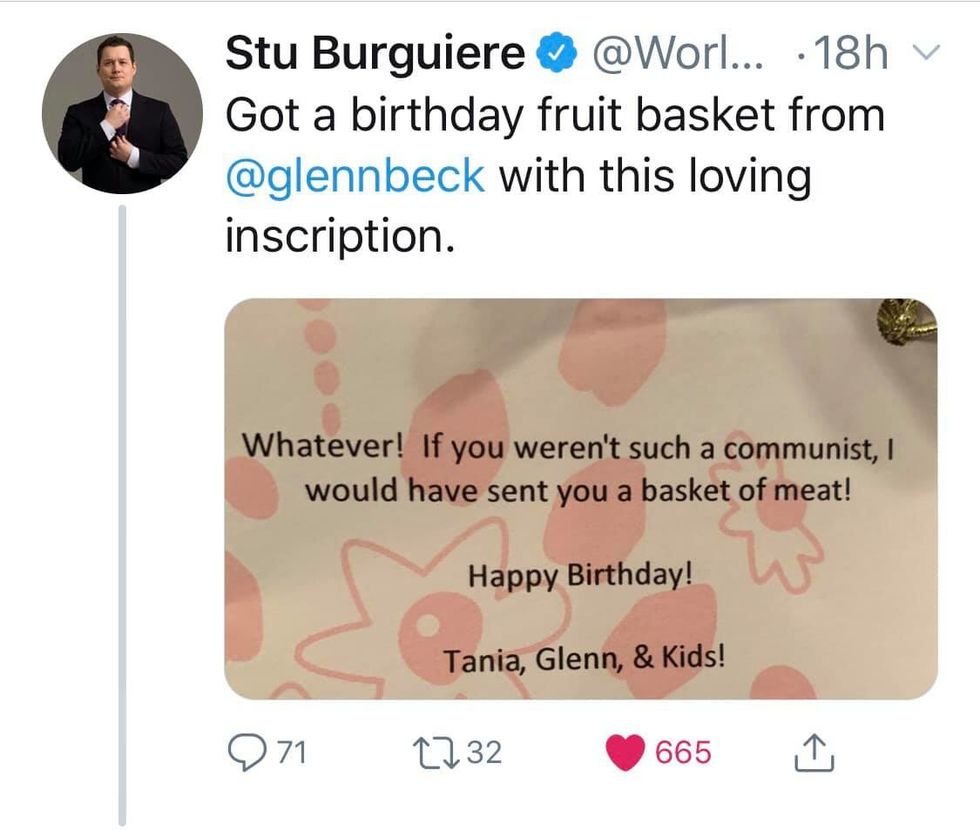 Twitter/@WorldOfStu
We couldn't include all the messages sent in but thank you to all who did. Words cannot express how much this audience is connected and how much love we've shared over the years. You never know how long you've got and you never know how much we mean to each other so now is the time to express just how much we care about one another.
God bless and happy birthday Glenn and Stu!