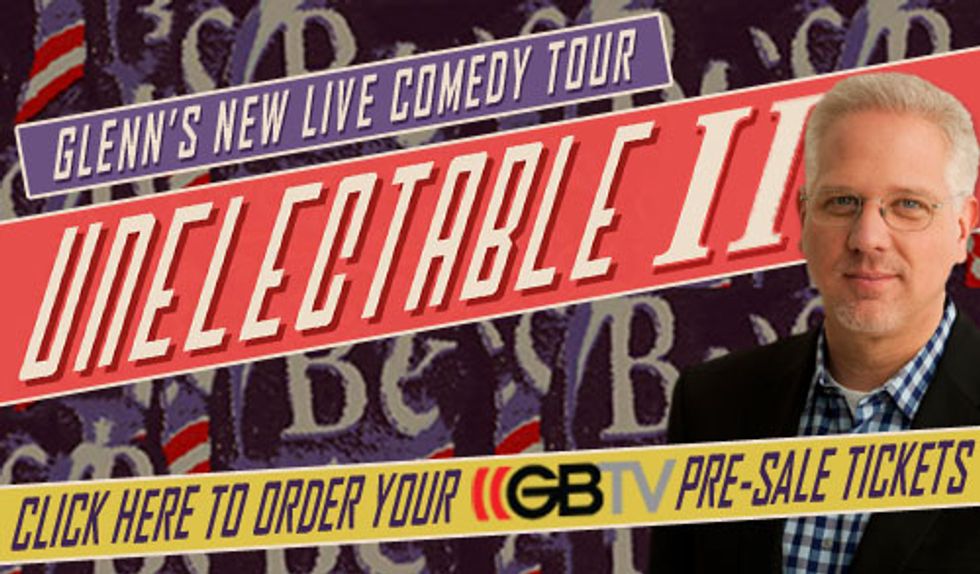 GBTV subscriber pre-sale begins Tuesday 1/24 at 9a local time
Pre-order tickets from the GBTV Features page here -- you must following the link from that page to order tickets...
Not a subscriber? Click here to start your free 14-day trial...
Glenn Beck has reinvented talk radio, changed the face of cable news, and started his own online network. But…until you've seen him perform live on stage, you haven't seen the real Glenn Beck. Glenn's hitting the road with his comedy tour, Unelectable 2. It's your chance to see one of the most dynamic and unique live performers of his generation.
If politicians said the kinds of things that Glenn does—you know, the truth—they'd never get into office. That's why Glenn Beck is unelectable—he can't help but tell it like it is. No one is spared Glenn's wrath…Democrats, Republicans, law makers and law breakers…everybody gets what's coming to them in this incredible live comedy show. Election Day is coming whether we like it or not, so you might as well laugh before you cry. Join Glenn for an unforgettable night comedy that will have you wishing he ran for office if for no other reason than to be the first politician that got laughed at on purpose!