Canada's medically-assisted suicide program, formally called "Medically Assisted In Death" or MAID, was passed in 2016 for those who suffer from a lethal or debilitating illness. As Glenn discussed on his show this week, a staggering 30,000 Canadians have chosen to take their lives since its passage. In 2021 alone, more than 10,000 ended their life through MAID, accounting for 3.3% of Canadian deaths that year. This year, Trudeau's parliament is expanding Canada's MAID access to include those who are mentally ill and suffer from depression starting in 2023.
This should disturb you deeply.
There's more to this story that is troubling than the initial guttural reaction to state-assisted suicide. As Glenn pointed out in his program this week, almost as many Canadians have died of state-assisted suicide in 2021 (10,000) as of COVID-19 in the same year (14,000). The sheer number of Canadians seeking medically-assisted suicide is indicative of the loose enforcement of limiting MAID access. Even under MAID's current restrictions, lenient doctors and government agencies have offered and provided euthanasia to residents who simply were "tired of life."
Almost as many Canadians have died of state-assisted suicide in 2021 as of COVID-19 in the same year.
Les Landry seeks euthanasia because he's afraid of poverty
Take, for example, Les Landry, a 65-year-old Canadian resident who already received one of two doctors' signatures required for MAID approval. He doesn't have a debilitating illness or a deadly disease--he is afraid of becoming homeless. Landry admitted he "doesn't want to die" but the "pain of living is more than the dear of death." He already has received one of two doctor's signatures required for MAID and says he will simply "shop around" for a doctor who will give him his second approval.
Nancy Russell receives a lethal injection to avoid facing another COVID lockdown

Or take the case of 90-year-old Nancy Russell who received a lethal injection in 2020 because she didn't want to face isolation and loneliness during Canada's strict COVID lockdowns. According to CTV News who broke the story:
"Russell, described by her family as exceptionally social and spry, was one such person. Her family says she chose a medically-assisted death (MAID) after she declined so sharply during lockdown that she didn't want to go through more isolation this winter."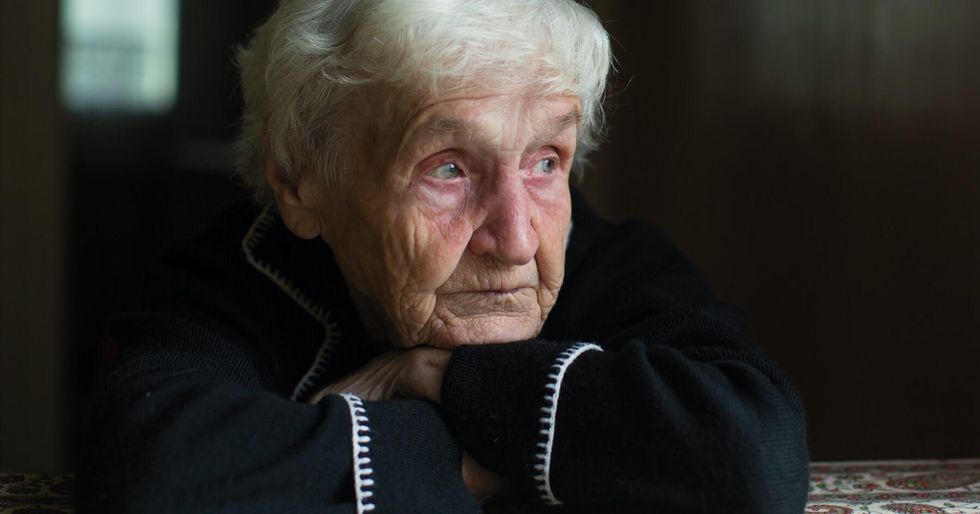 Nancy Russell, a 90-year-old Canadian woman, opted to end her life rather than face another COVID lockdown.Courtesy of Right to Life, UK
Canadian Paralympian Christine Gauthier was offered unsolicited access to euthanasia
It's clear that MAID is being given to mental health cases outside of the current restrictions.
But it gets more disturbing.
MAID is being offered to disabled residents who weren't seeking state-assisted suicide in the first place.
MAID is being given to mental health cases outside of the current restrictions.
Former Canadian Paralympian and military veteran, Christine Gauthier, testified in Canada's House of Commons that she was offered MAID by the Department of Veterans Affairs when she was following up on her request to receive a wheelchair ramp for her residence. Recounting the event, Gauthier said, "I have a letter saying that if you're so desperate, madam, we can offer you MAID, medical assistance in dying."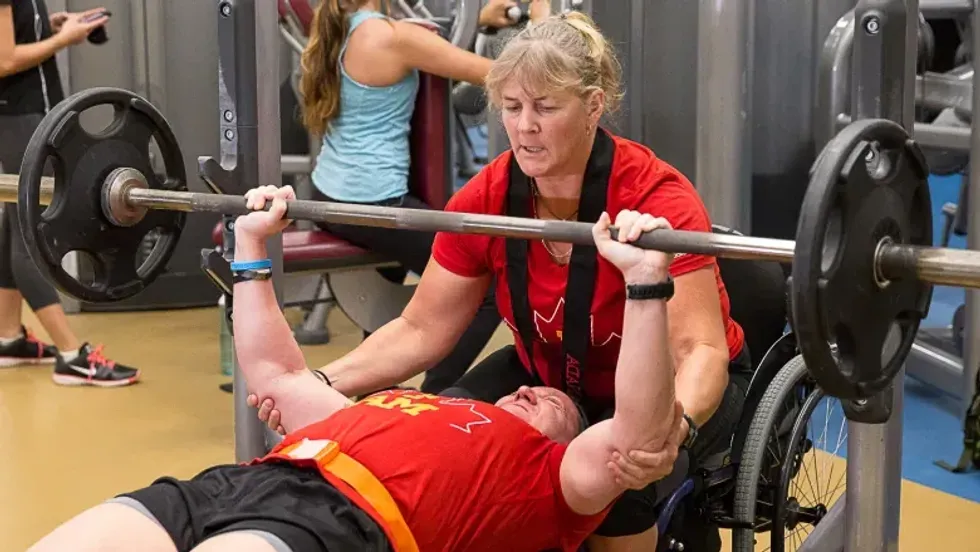 Canadian Paralympian and military veteran, Christine Gauthier, who was offered unsolicited access to MAID, spots one of her training clients in a gym.David Donnelly/CBC | CBC
People on both sides of the aisle are deeply disturbed...
Under Canada's new expansion of MAID, what doctors turned a blind eye to de facto is now going to be permitted by law: approving medically-assisted suicide to mentally ill residents.
This has sparked an outcry from both pro and anti-MAID spokespeople alike. Nicole Scheidl, Executive Director of Canadian Physicians for Life, who takes an anti-MAID stance, says:
"That goes to the very heart of what the physician thinks — the quality of life of the person in front of them, And clearly, that's not a decision that should ever fall to a doctor. As well, people who are suicidal don't clearly see that they need suicide prevention. They all want suicide assistance."
Even Chris Considine, a pro-MAID lawyer who has advocated for patients seeking medically-assisted suicide, expresses worries concerning the law's expansion into mental health:
"In addition, there are underlying causes for mental health which are not strictly organic," Considine said. "There may be depression caused by poor housing, poor job prospects and other issues, which will drive people into a deep depression. Those issues could be solved, and therefore, there may not really be a need for MAiD."
Glenn calls it as it is... "evil"
As Tim Stainton, director of the Canadian Institute for Inclusion and Citizenship at the University of British Columbia, rightly said, Canada's MAID laws are "probably the biggest existential threat to disabled people since the Nazis' program in Germany in the 1930s."

He hit the nail on the head but missed the greater picture. Canada's MAID laws are not a threat to disabled people alone, but a threat to all residents. Laws that view human life as circumstantially extinguishable are a threat to everyone who lives under those laws.
Glenn put the issue simply: "We are dealing with evil. We are not dealing with mere policies." We can only describe the issue as such if we believe that evil is any violation of human life and dignity. Yet that's the rub: we are increasingly becoming a civil society that is devoid of respect for human dignity–and we know all too well from this past century the consequences of this belief.
"We are dealing with evil. We are not dealing with mere policies."