It is our solemn duty to inform you that today, June 21, 2023 is the last day of the planet Earth. Or humankind. We aren't actually sure, to be honest.
But the great and brave Greta Thunberg, voice of "The Science" said so... So it must be true, right? If you are confused about what's going on, please direct your attention to this prophetic (now deleted) tweet from the renowned climate activist: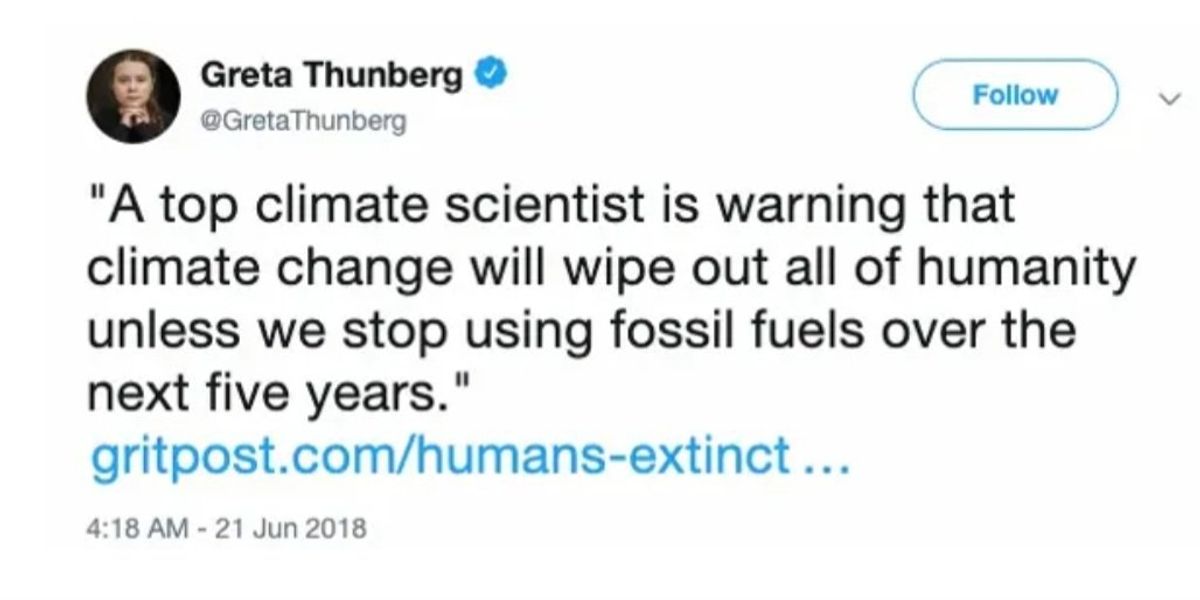 Twitter
Note the date. Today is the 5-year anniversary, and so far, humanity seems to still be hanging on. But the science is never wrong, so we must really be in for it.
What will happen? The prophecy doesn't say, so maybe tsunamis and floods of Biblical proportions are in store. Or perhaps we will be showered with acid rain, horrific volcanoes, and colossal meteors. Or maybe, as Glenn sarcastically predicted last summer, the "world is on the verge of spontaneously combusting. We're all going to die in a fiery flood."
Be sure to spend these last precious few hours with your loved ones, make your peace, and most importantly, keep tuning in to The Glenn Beck Program for live updates.