"Pride Month" is just around the corner and with it a flood of rainbows and terrible commercials stemming from the woke corporations Glenn has been talking about. Just incase you were looking for some more companies to boycott, here are 10 cringe-worthy "Pride Month" ads:
Dylan Mulvaney Bud Light Commercial 
This now iconic promo from the infamous trans TikTok star is no easier to watch today as it was when it came out in April. If you cringed then, you'll cringe now.
Ford's Very Gay Raptor
Debuting last June, this Ford ad features a rainbow-wrapped Ford Raptor that's supposed to help "redefine tough." Whatever that means.
The North Face: Summer of Pride
The North Face is doubling down on its "Summer of Pride" campaign from last year with another campaign of the same name and regrettably, they somehow managed to make this year's entry even MORE nauseating than last year's...
Burger King's Gay Whopper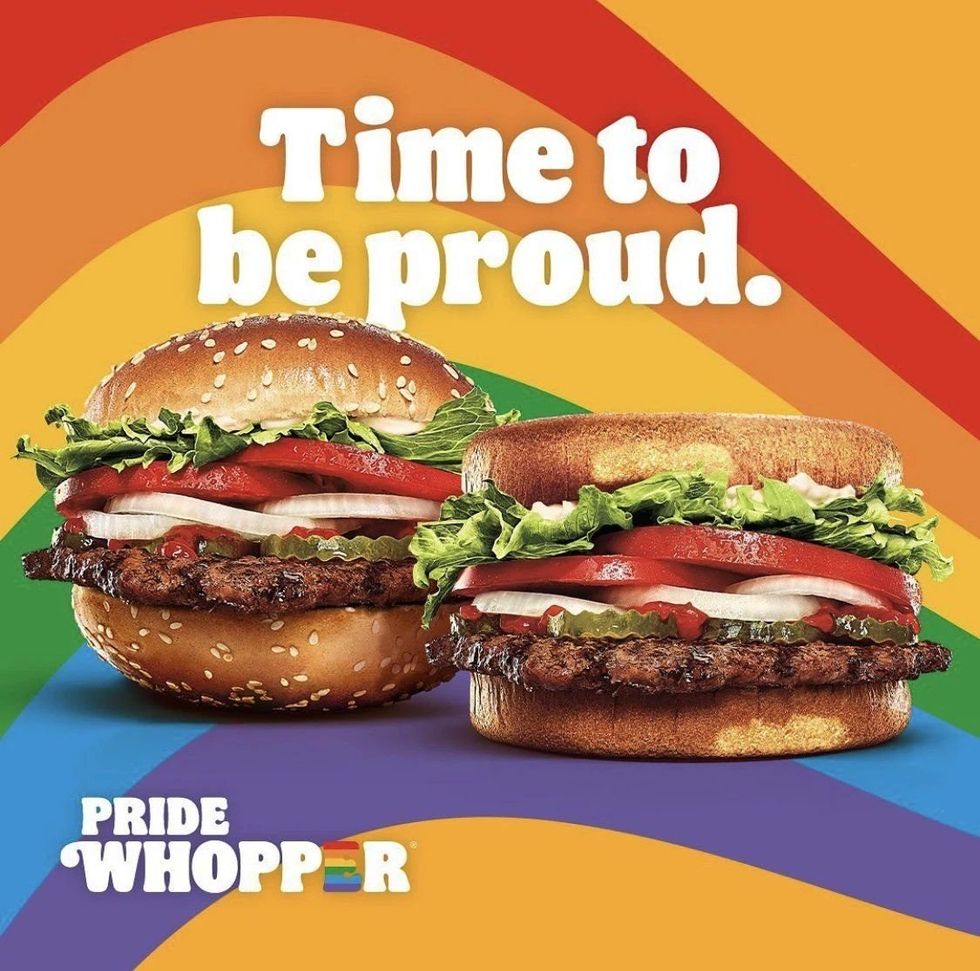 Last year Burger King Austria unveiled their "Pride Whopper," which was the same as a regular Whopper but with two top or bottom buns, which makes some unsavory connotations.
Starbucks India
This latest entry from the woke hellscape that is Starbucks HQ depicts a "stubborn old-fashioned father" coming to accept his son's new identity as a "woman" over a cup of coffee and a side of cringe.
Converse "Proud To Be"
A common theme among these ads is the tendency to place the product so far in the background that you forget what product they are trying to sell. Would you know that Converse sold shoes from this video?
Calvin Klein 'Let's it Out"
I think this one speaks for itself.... Watch at your own risk.
The Body Shop Doesn't "Just Say Gay"
In this particularly obnoxious entry from the UK based cosmetic company, The Body Shop, they "boldly" stand against Florida's "Don't Say Gay" bill by saying Gay (along with a slurry of other LGBT labels) over and over again. Charming.
Jack Daniels Drag Queens
First Bud Light, now Jack Daniels, it seems you can't even enjoy a drink after work anymore without involving some dude in a wig and makeup.
Pantene's Push for Trans Kids
This final entry is particularly disheartening, anything that targets children in this manner is deserving of stronger words than 'Cringe".
Budweiser's "apology" video.
And as a bonus number 11 entry is Budweiser's "The Shared Spirit" commercial. While not necessarily a "Pride Month" ad, this video is a transparent attempt to walk back the damage done by the Dylan Mulvaney disaster.