Trump's history-making indictment sent shockwaves throughout our political system. It can be difficult to sift through what is actually happening as the story makes its rounds through the mainstream media. However, amid the noise, two clear talking points have begun to emerge surrounding Trump's indictment.
These talking points became clear as our chief lawmakers and leaders began delivering their responses to Trump's indictment. See if you can pick up on the pattern from these reactions from 11 leading politicians, and find out where your leaders stand on the issue.
Governor Ron DeSantis, Gov.-FL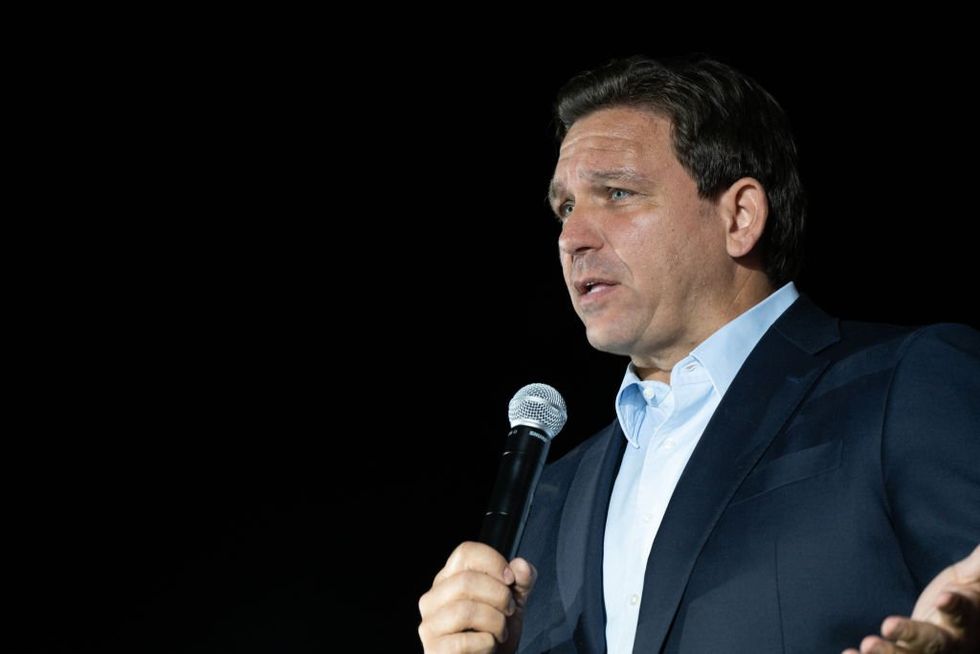 David Dee Delgado / Stringer | Getty Images
DeSantis tweeted Trump's indictment "turns the rule of law" on its head and that when the judiciary is weaponized against political opponents, there is no rule of law.

The weaponization of the legal system to advance a political agenda turns the rule of law on its head. It is un-American. The Soros-backed Manhattan District Attorney has consistently bent the law to downgrade felonies and to excuse criminal misconduct. Yet, now he is stretching the law to target a political opponent.
Nancy Pelosi, D-CA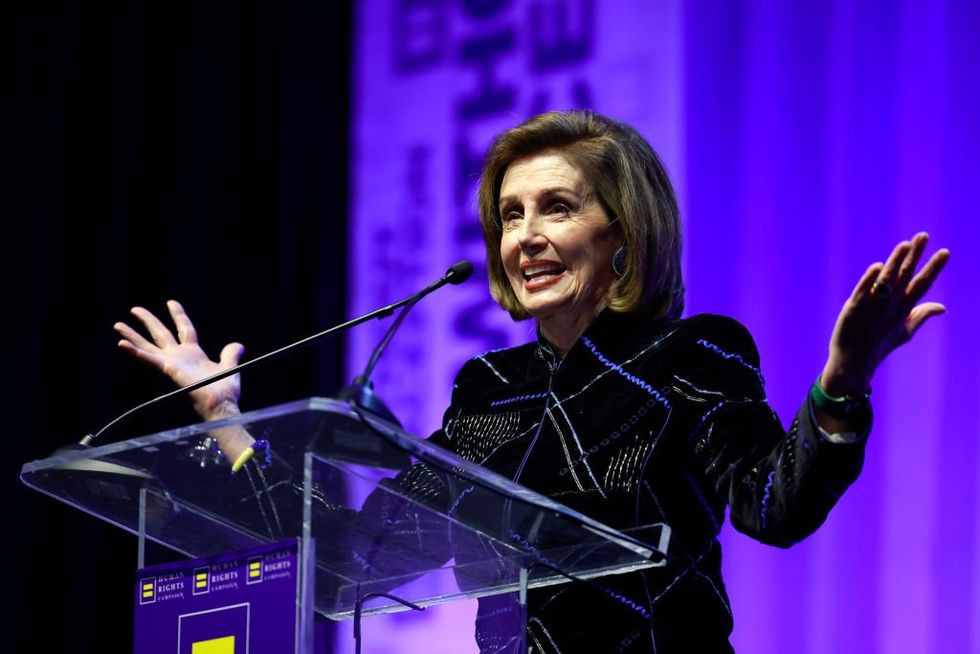 Emma McIntyre / Staff | Getty Images
Pelosi has been getting backlash for releasing a statement stating Trump has an opportunity to " prove his innocence." In America, anyone accused of a crime is presumed innocent until proven guilty. Apparently, she won't give Trump the same presumption of innocence that is guaranteed to the American people.
The Grand Jury has acted upon the facts and the law. No one is above the law, and everyone has the right to a trial to prove innocence. Hopefully, the former President will peacefully respect the system, which grants him that right.
Kevin McCarthy, R-CA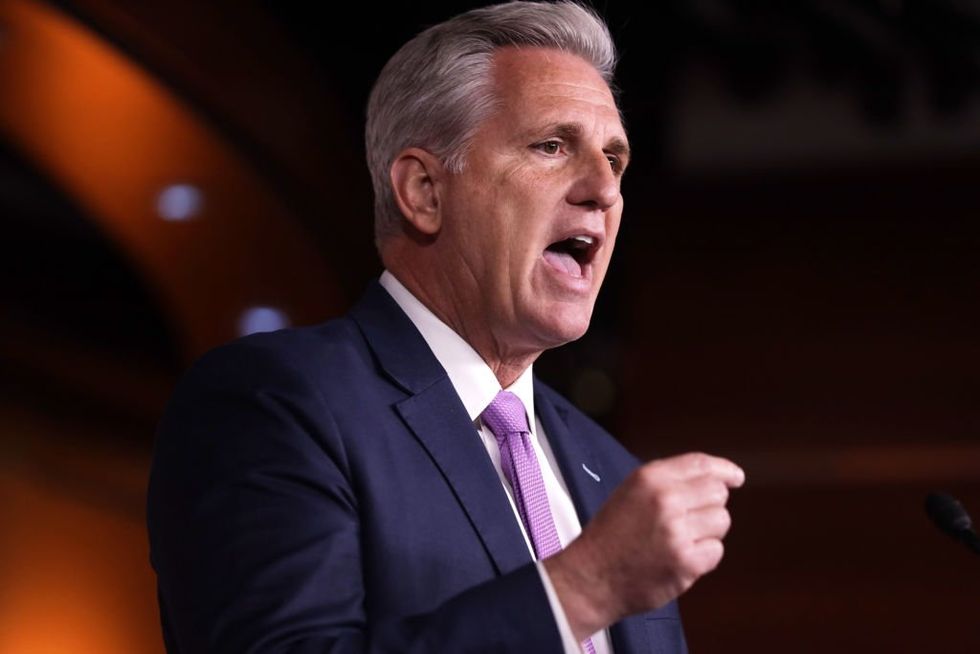 Alex Wong / Staff | Getty Images
House Speaker McCarthy blasted DA Bragg for weaponizing his position against Trump while neglecting his duties to prosecute criminals as New York City experiences massive surges in crime.
As he routinely frees violent criminals to terrorize the public, he weaponized our sacred system of justice against President Donald Trump. The American people will not tolerate this injustice, and the House of Representatives will hold Alvin Bragg and his unprecedented abuse of power to account.
Chuck Schumer, D-NY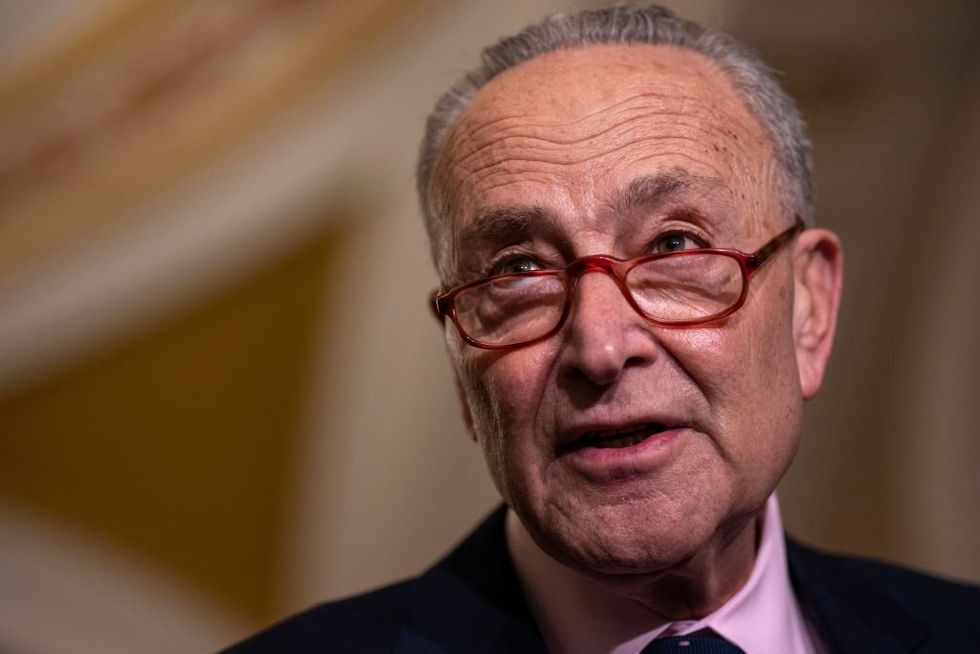 Drew Angerer / Staff | Getty Images
Senate Majority Leader Schumer took the popular "Trump isn't above the law" stance that most Democrats have been using as a talking point.
Mr. Trump is subject to the same laws as every American. He will be able to avail himself of the legal system and a jury, not politics, to determine his fate according to the facts and the law," Schumer said in a statement on Thursday night. Chuck Schumer
Ted Cruz, R-TX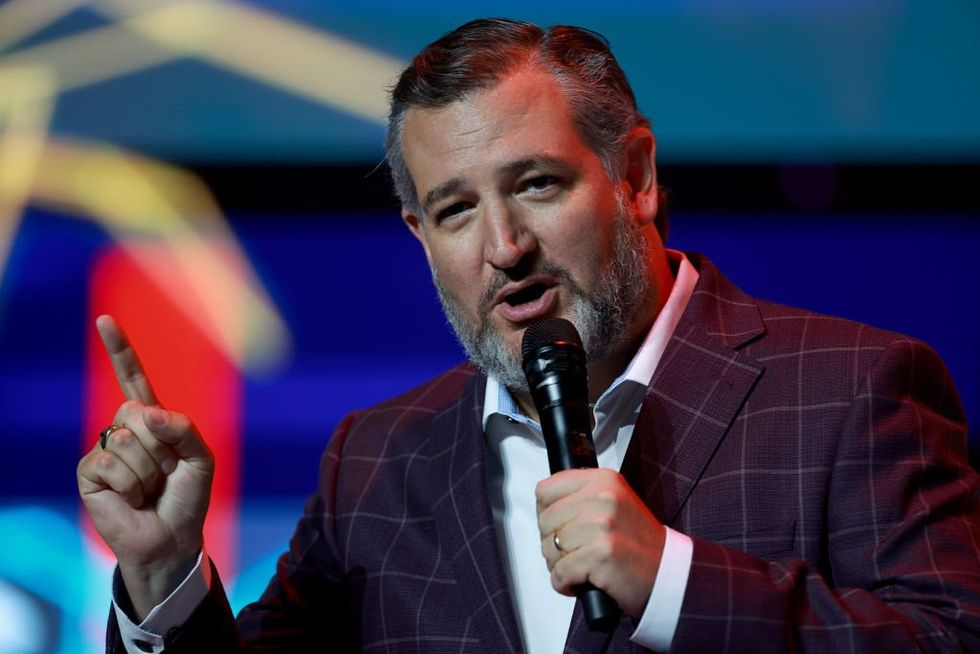 Joe Raedle / Staff | Getty Images
Like most Republican leaders, Senator Cruz called Trump's indictment a "weaponization" of our judicial system in a recent tweet. He also attributed Trump's indictment to the Democrats' "hatred for Donald Trump."
The Democrat Party's hatred for Donald Trump knows no bounds. The 'substance' of this political persecution is utter garbage This is completely unprecedented and is a catastrophic escalation in the weaponization of the justice system.
Ilhan Omar, D-MN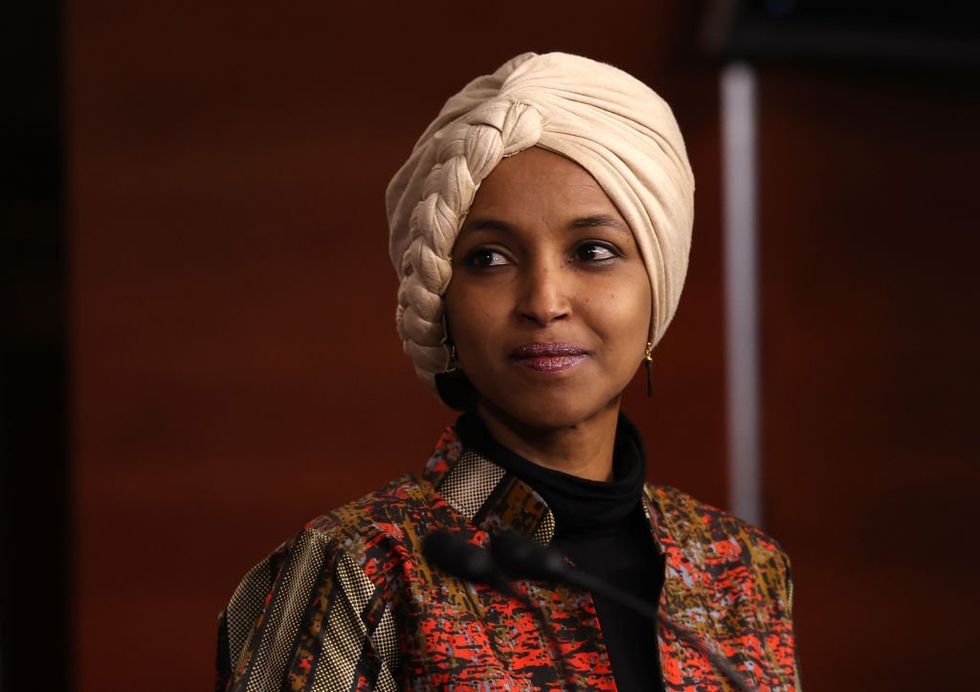 Kevin Dietsch / Staff | Getty Images
Unlike DeSantis, who said Trump's indictment "turns the rule of law on its head," Rep. Omar said Trump's indictment proves that the rule of law is alive and well in a statement released from her Congressional office.
Our democracy rests on the rule of law. When someone—no matter how powerful they are—is suspected of a criminal act, our justice system investigates, charges, and convicts them in accordance with due process. This is just one of many criminal acts for which Donald Trump is being investigated. Make no mistake: the fact that one of the most powerful people in the world was investigated impartially and indicted is testament to the fact that we still live in a nation of laws. And no one is above the law.
Lindsey Graham, R-SC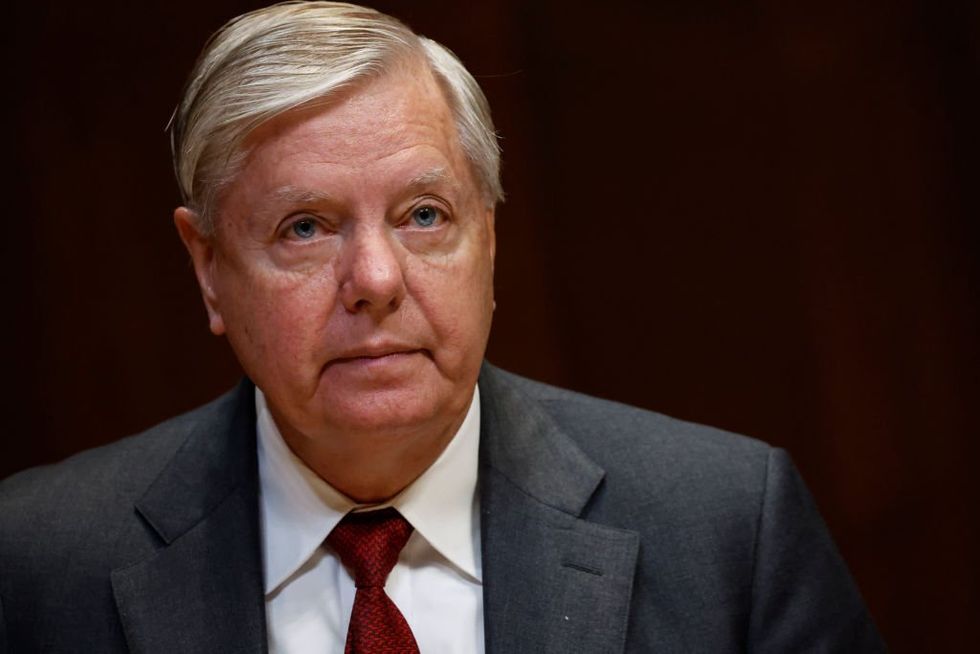 Pool / Pool | Getty Images
Senator Graham reiterated DeSantis' claim that Trump's indictment has threatened the "rule of law." He also said it poses a threat to future presidencies.
This is a moment in American history. This is the most dangerous decision by a prosecutor in the history of the country. He's opened up Pandora's box against the presidency itself. This is a danger to the presidency. This is turning the rule of law upside down to destroy a man who the Left fears.
Elizabeth Warren, D-MA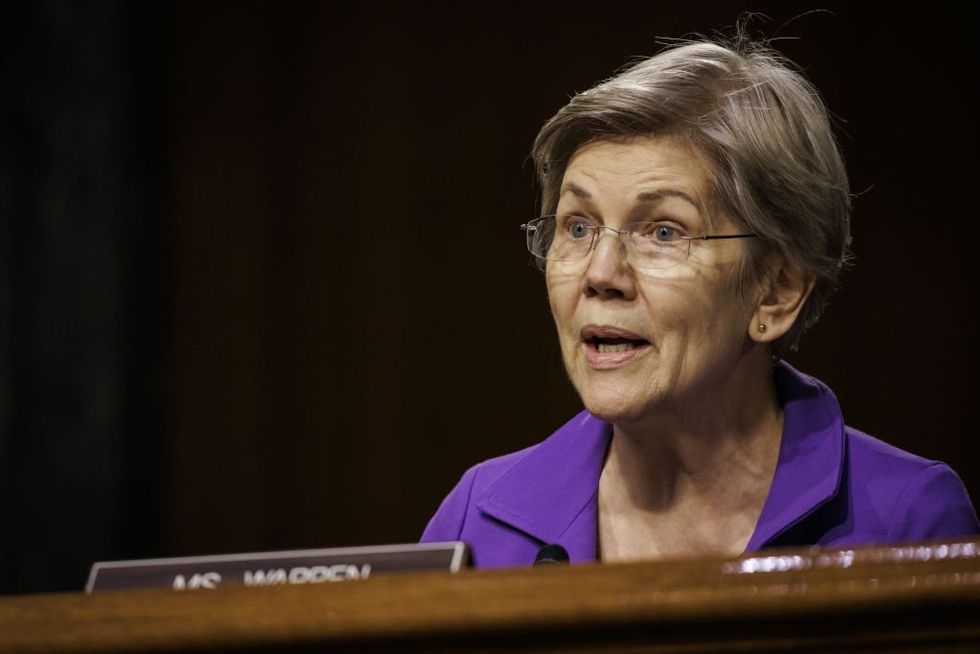 Bloomberg / Contributor | Getty Images
Senator Warren reiterated Ilhan Omar's sentiment that "no one is above the law" and that Trump's indictment is proof that our democracy is alive and well.
No one is above the law, not even a former president of the United States. This is a very sober time for our country, a real moment in history. And yet I think the most important part of this is to say that a foundational piece of our democracy is holding, that it is possible to have an independent investigation, to go wherever the facts lead, and then to follow the process through.
Steve Scalise, R-LA
House Majority Leader Scalise reiterated the popular Republican stance that DA Bragg is weaponizing the judiciary against the Left's political opponents.
The sham New York indictment of President Donald Trump is one of the clearest examples of extremist Democrats weaponizing government to attack their political opponents. Outrageous.
Eric Swalwell, D-CA
Surprisingly, Rep. Swalwell said, "Trump deserves every protection provided to him by the Constitution and due process under our rule of law." He also called for us to put our faith in our judicial system.
Matt Gaetz, R-FL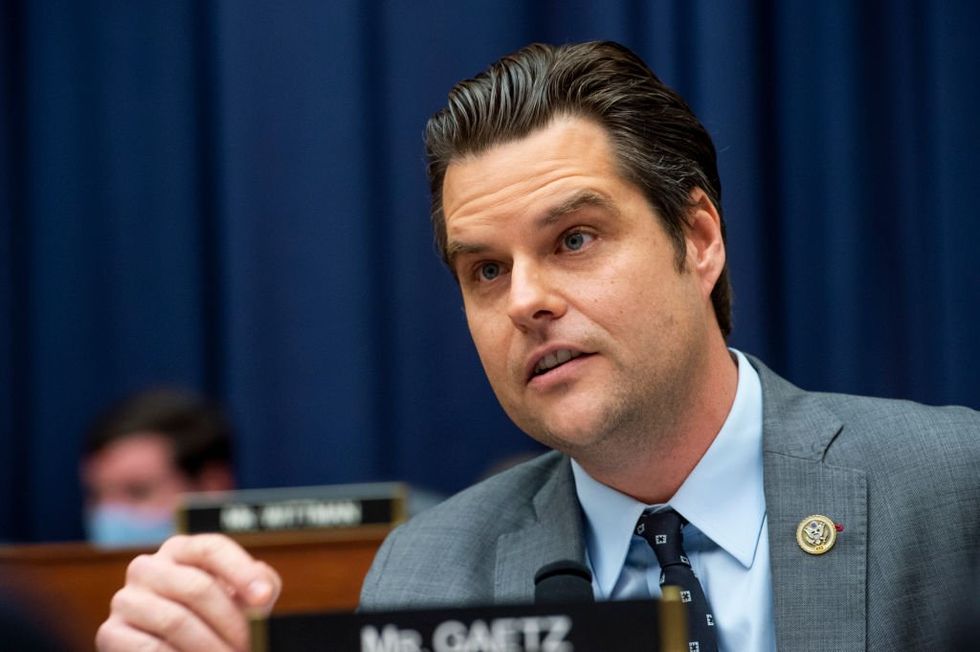 Pool / Pool | Getty Images
Rep. Gaetz expressed a similar take to Glenn's—that Trump's indictment brings us closer to a "banana republic" that allows leaders to use the government to attack their political opponents.
We will wake up in a very different America tomorrow because we can no longer have moral authority against the dictators and despots who have always found it easier to jail their political rivals than to compete against them in free and fair elections.
In summary, Democrats defend Trump's indictment as proof that "our democracy is alive and well" because "no one is above the law. Republicans, on the other hand, say Trump's indictment brings us closer to a "banana republic," whose leaders "weaponize the judiciary against their political opponents," "turning the rule of law on its head." Where the narrative will go next only time will tell.