The country has been pushed to the limit.
Our political bonds have been torn apart.
We need a true leader who can save us from uncertain doom.
Unfortunately, we could only find this guy...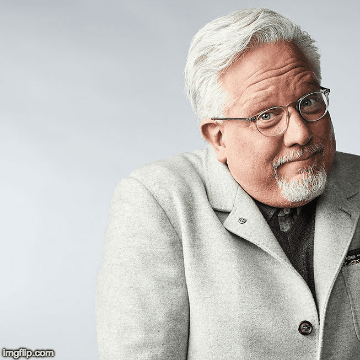 In celebration of the release of his next book, Addicted to Outrage, Glenn is about to embark on a national book tour to engage audiences in intimate and frank conversations on the hilarity of the level of outrage on both ends of the political spectrum.
Tickets go on sale starting Tuesday, September 4 at 2 p.m. local time—but only to audience members who have the "super-secret" access code: THEBLAZE

This code will be valid through Thursday, September 6 at 10 p.m. local time, whereupon tickets will be released to the general public.
If you want exclusive access to locking down your chance to see Glenn in person, simply enter THEBLAZE on the ticketing page for the tour stop(s) you'd like to attend. More information here.
Here are the tour dates and locations that have been solidified so far:
OCT 25
SAN ANTONIO, TX
TOBIN CENTER FOR PERFORMING ARTS
OCT 26
HOUSTON, TX
REVENTION MUSIC CENTER
OCT 27
DALLAS, TX
MAJESTIC THEATRE
NOV 1
NOV 2
HERSHEY, PA
HERSHEY THEATRE
NOV 3
PITTSBURGH, PA
CARNEGIE HOMESTEAD MUSIC HALL
NOV 4
CLEVELAND, OH
AGORA THEATRE
NOV 13
KANSAS CITY, MO
ARVEST BANK THEATER AT THE MIDLAND
NOV 14
EVANSVILLE, IN
OLD NATIONAL EVENTS PLAZA
NOV 15
NOV 30
TAMPA, FL
STRAZ CENTER FOR THE PERFORMING ARTS
DEC 1
This list is subject to change. To find out if Glenn is headed to a city near you, visit GlennBeck.com/tour for the latest tour information.
Buy the book here.
Want a free copy of Addicted to Outrage? Enter here for a chance to win one of 10 autographed book bundles.