President Trump as a dictator has been the Left's theme for years. Yet, a Trump dictatorship hasn't materialized. However, due to the coronavirus, actual mini-dictatorships have sprung up around the U.S.


On that note, welcome to the Chairman Mao Coronavirus Dictator Awards. Make sure to have your voice heard and vote here.
BEST ARREST BY AN ENSEMBLE: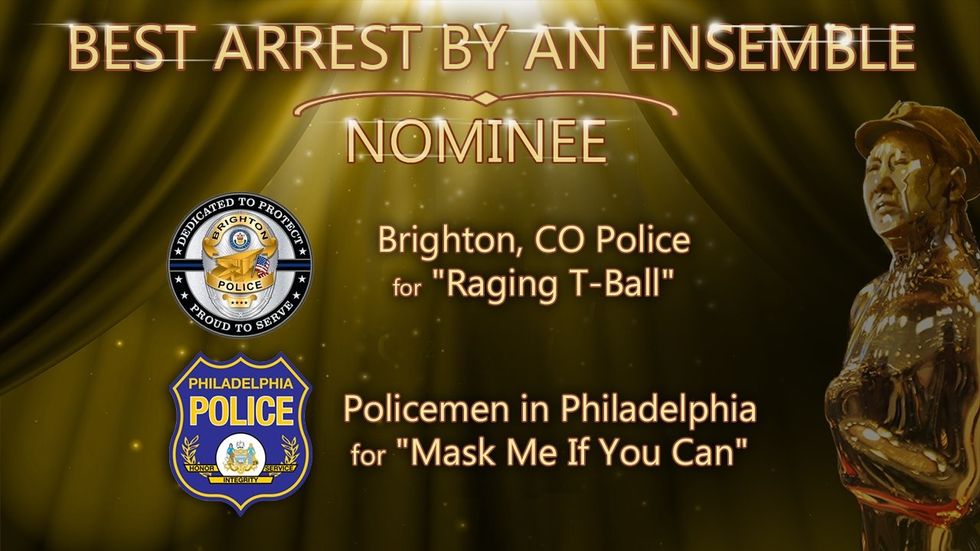 1) Brighton, Colorado Police officers arrest a dad playing t-ball in the park with his six-year-old daughter.
2) Policemen in Philadelphia dragged a man from a public bus for not wearing a protective mask.
BEST ACHIEVEMENT IN MAYORAL POWER TRIPPING: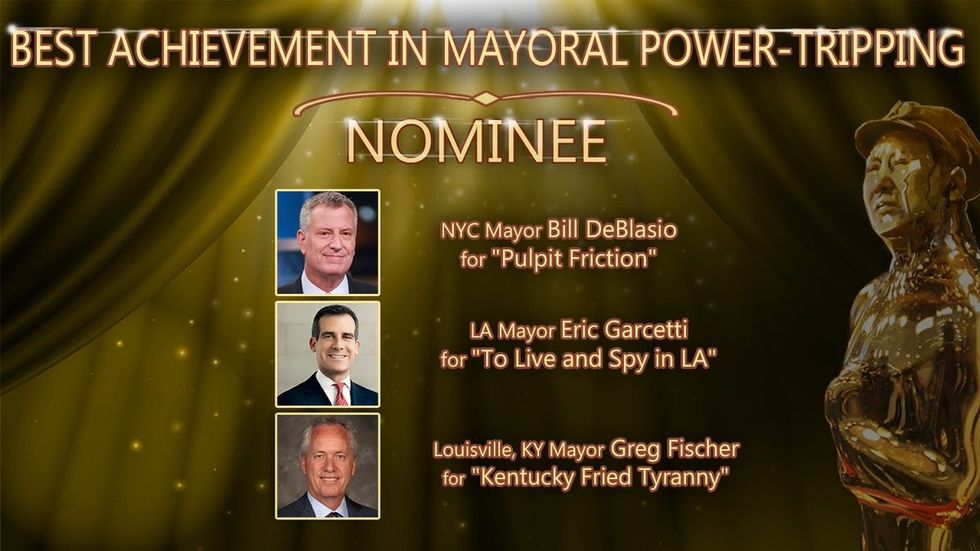 1) KY Mayor Greg Fischer prohibits Christians from holding "drive-in" services for Easter where worshippers would remain in cars
2) LA Mayor Eric Garcetti urges citizens to tattle on each other for social-distancing violations
3) NYC Mayor Bill DeBlasio warns religious leaders their places of worship could be permanently shut down if they don't halt their services
BEST USE OF POLICE RESOURCES: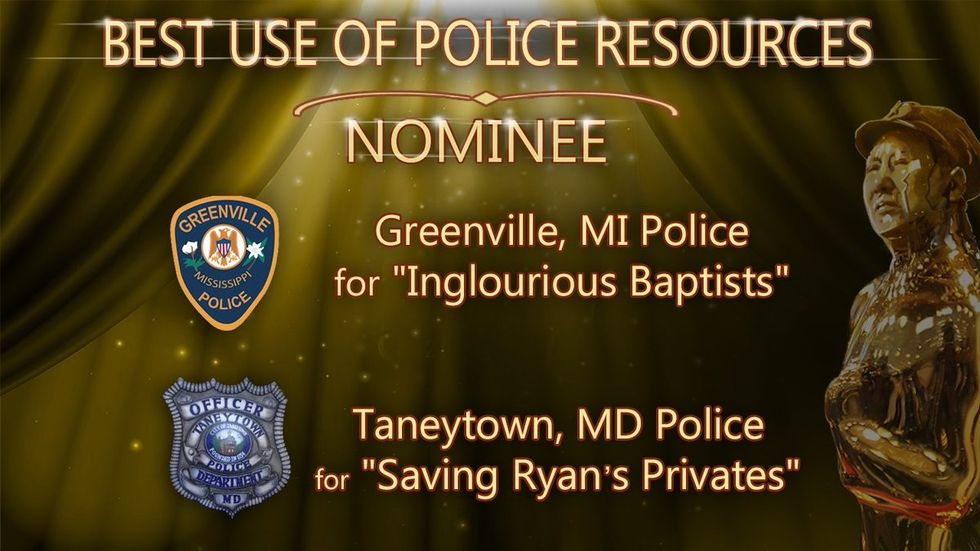 1) Greenville, Mississippi Police issued $500 tickets to worshippers trying to attend a drive-in Easter service.
2) Taneytown, Maryland Police remind citizens to put on pants before going outside to check their mailbox.
BEST USE OF ORWELLIAN TECHNOLOGY: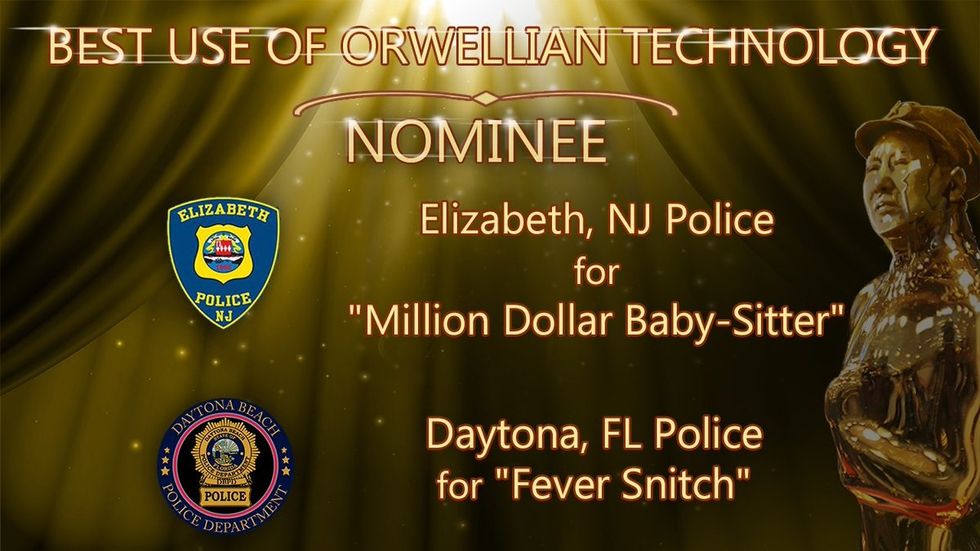 1) Elizabeth, New Jersey Police makes China proud with their use of talking drones.
2) Daytona, Florida Police use drones that can detect body temperatures with a fever between 99 to 105 degrees.
BEST ACHIEVEMENT IN CRIMINAL TAKEDOWN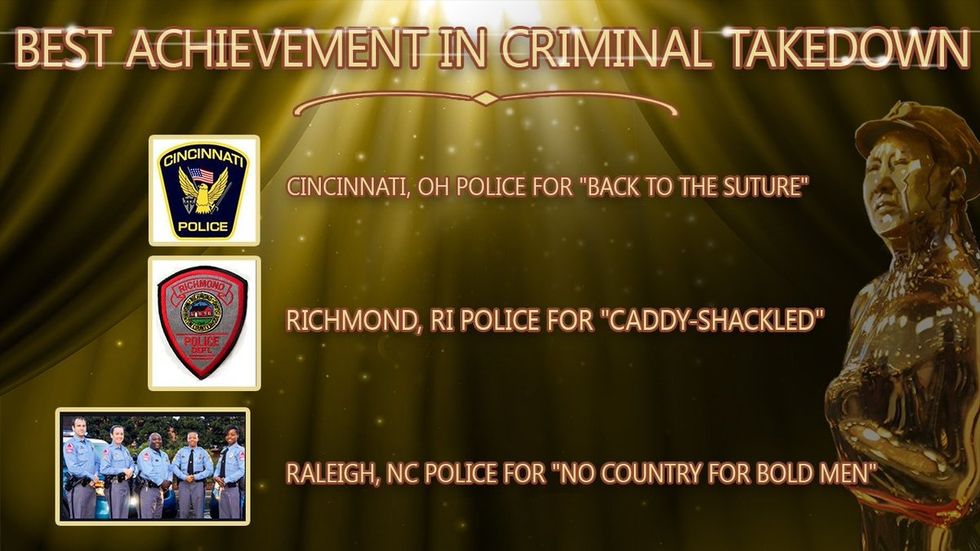 1) Cincinnati PD arrest man for violating the stay-at-home order after he was shot in both legs
2) Richmond, RI PD arrest 3 men for crossing into Rhode Island to play golf
3) Raleigh PD broke up crowds protesting stay-at-home order
BEST GUBERNATORIAL BEATDOWN: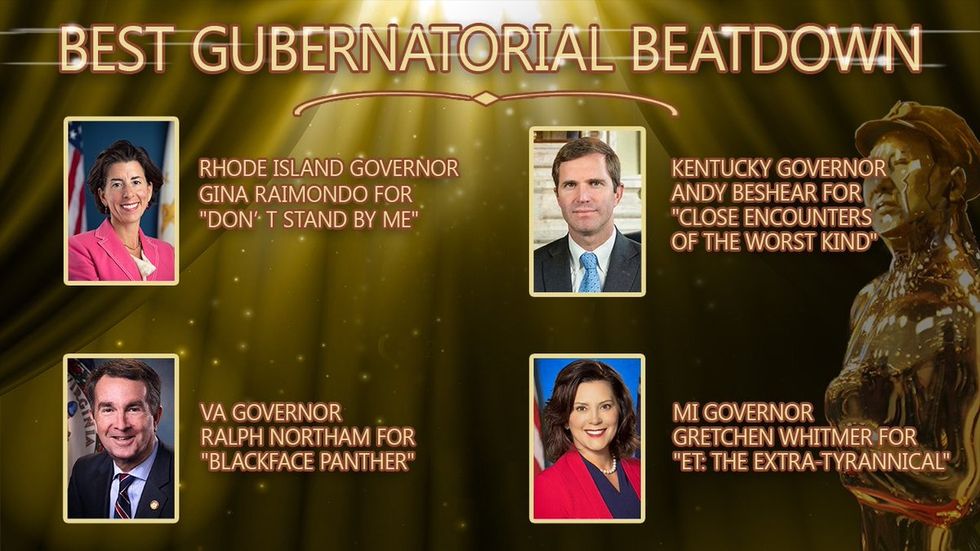 1. RI gov, Raimondo ordered RI National Guard to assist police in conducting a door-to-door search for NY residents visiting RI
2) KY gov, Beshear issued an order on Good Friday that anyone who attended church on Easter must quarantine for 14 days
3) VA gov, Ralph Northam issued a stay-at-home order through June 10th, the longest-lasting order in the nation so far
4) MI gov, Whitmer prohibited public and private gatherings of any size, banned traveling to in-state vacation homes, & banned the sale of "non-essential" items
YouTube youtu.be