Last week, Glenn asked his audience for help to bypass Fox's embargo on the first GOP Presidential debate coverage. Fox's draconian rules prohibited media outlets from airing debate excerpts longer than three minutes for seven days after the debate. After seven days, Fox won't allow ANY debate footage to be aired, threatening to sue outlets if they break any of the restrictions.
So how did Glenn try to get around Fox's debate embargo? PUPPETS! That's right... on-air, Glenn asked radio listeners to send in PUPPETS of the Presidential candidates to act out debate recaps, and YOU delivered. Check out some of the specimens in Glenn's studio.
The first GOP Debate has been a clown show with Fox from the beginning, and YOU are helping Glenn keep it going. Here are some of the puppets that YOU sent in!
The "One Of These Is NOT Like The Other"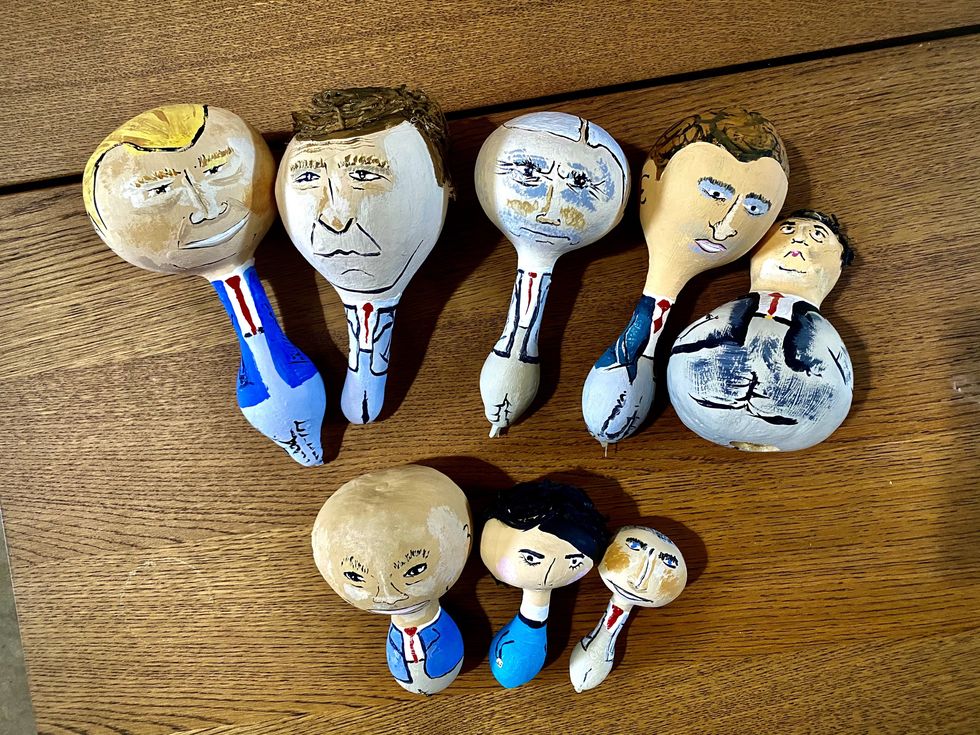 Can YOU spot Chris Christie?
Thank you, Jann B!
The "Make Knitting Great Again"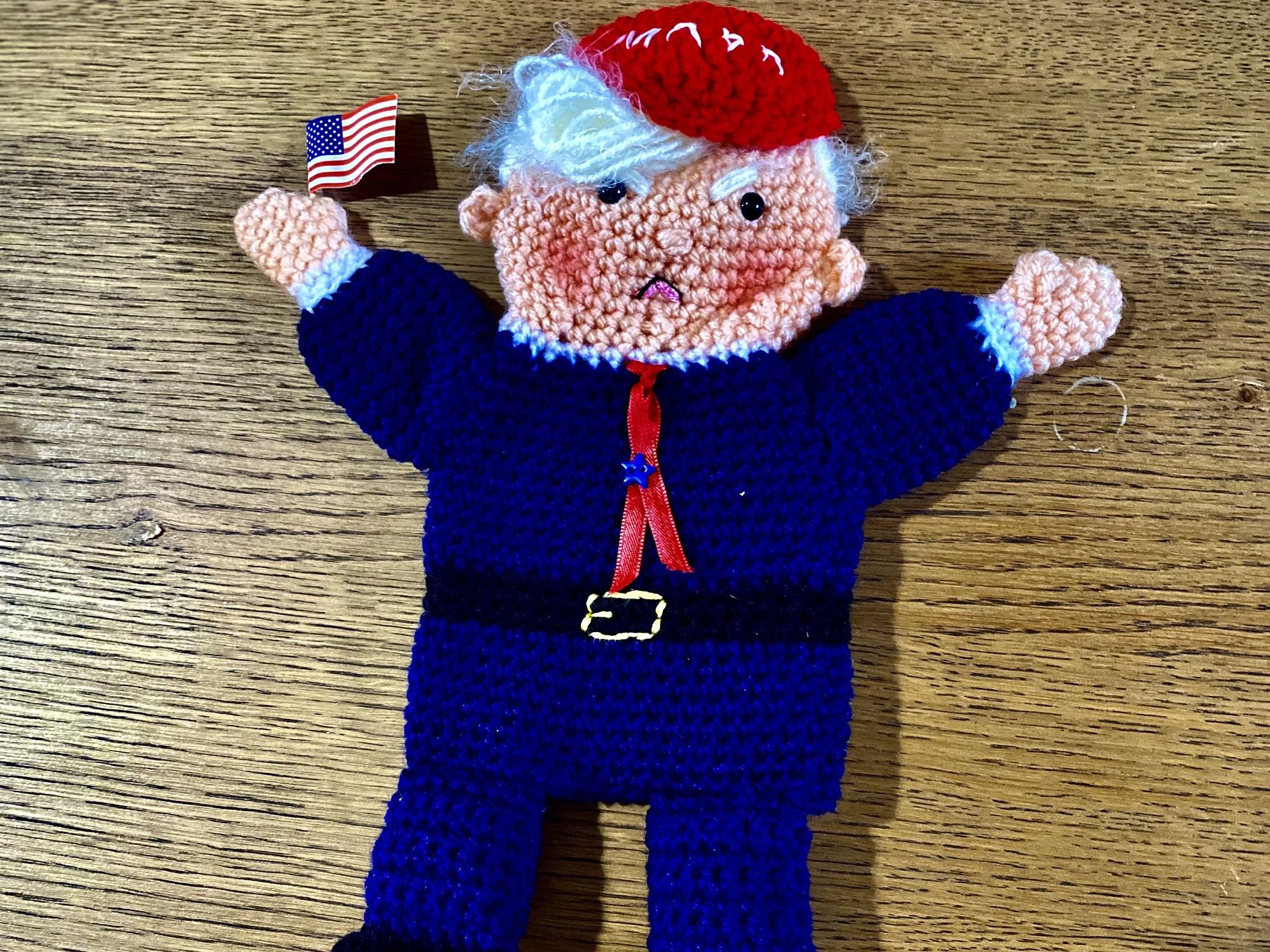 Glenn was SUPER impressed that this fan crocheted an ENTIRE Trump puppet in less than a week.
Thank you, Valerie P!
The "I Left My Lunch In Indiana"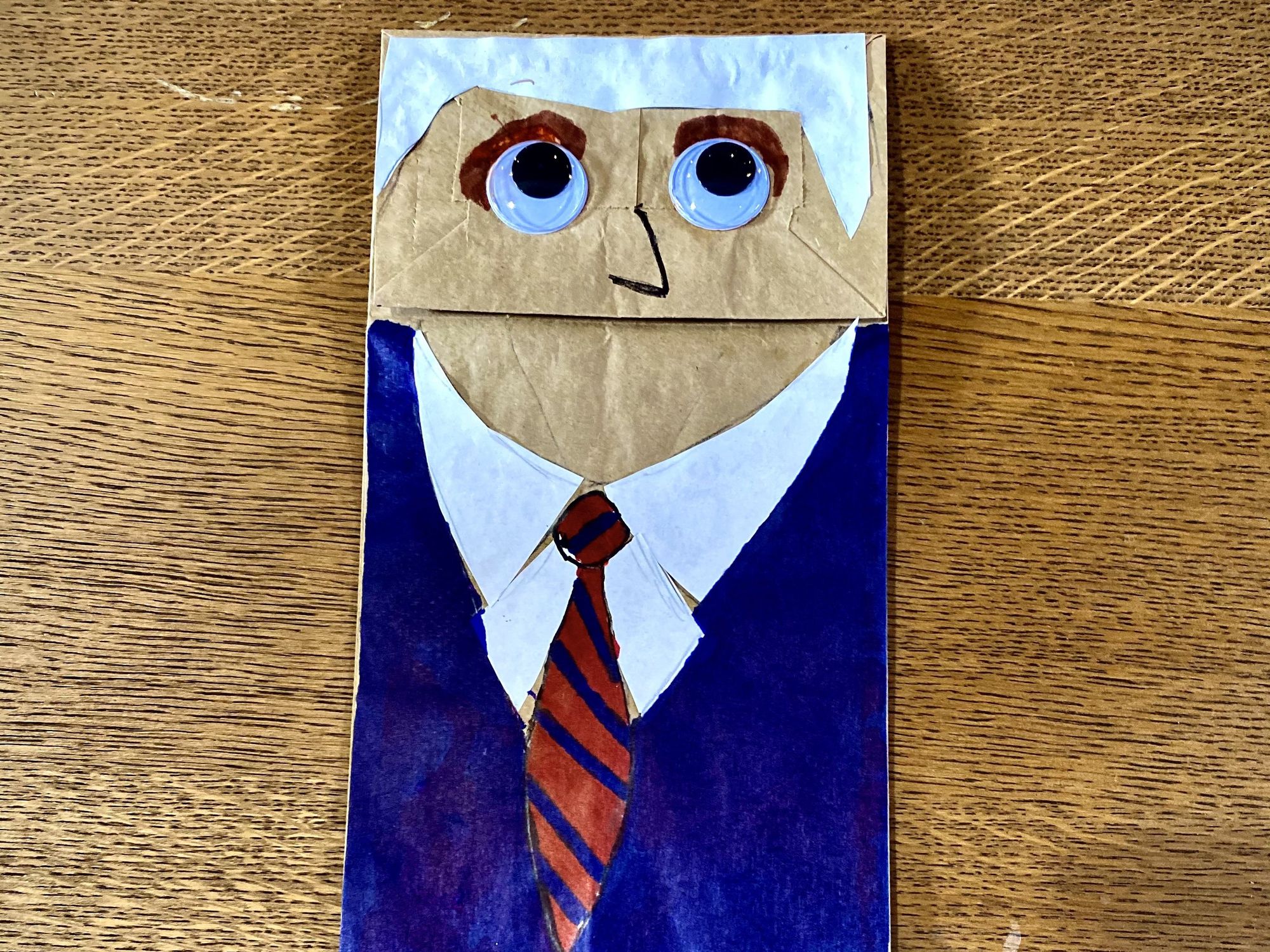 One of Glenn's young fans made this amazing Mike Pence puppet.
Thank you, Barret A!
The "Not Your Average Muppet"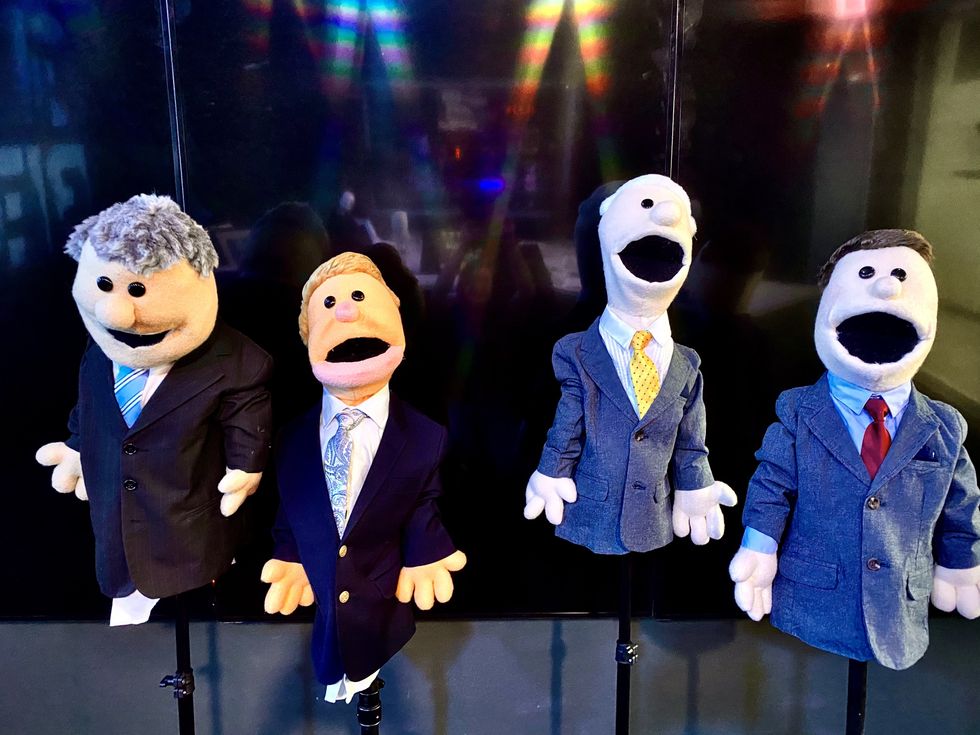 These were made by a professional!
Thank you, Andrew O!
The "Put A Sock In It"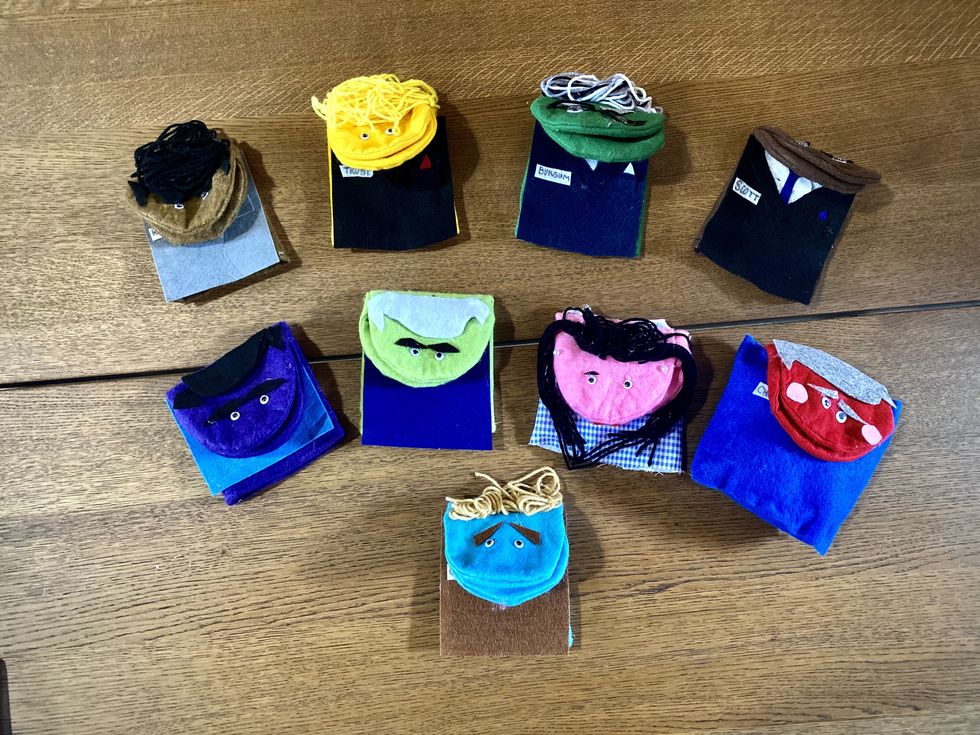 These aren't your elementary school sock puppets...
Thank you, Niele C!
The "I'll Take My Lunch To-Go"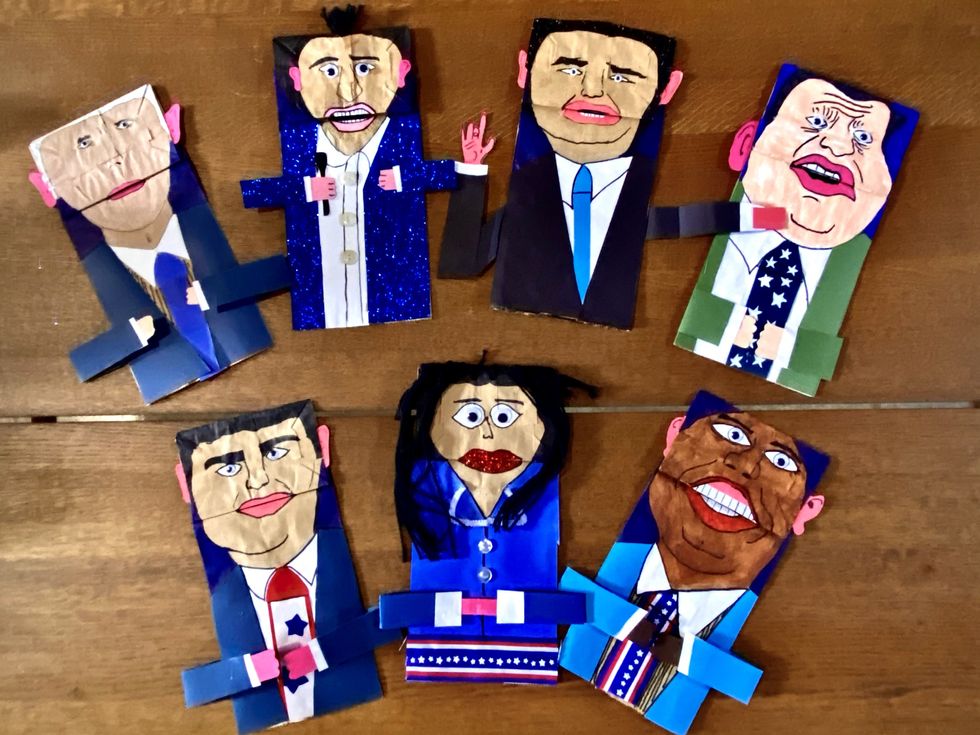 Glenn got a kick out of Vivek's sparkly, blue suit.
Thank you, Sally S!
The "Whose Gonna STICK Around?"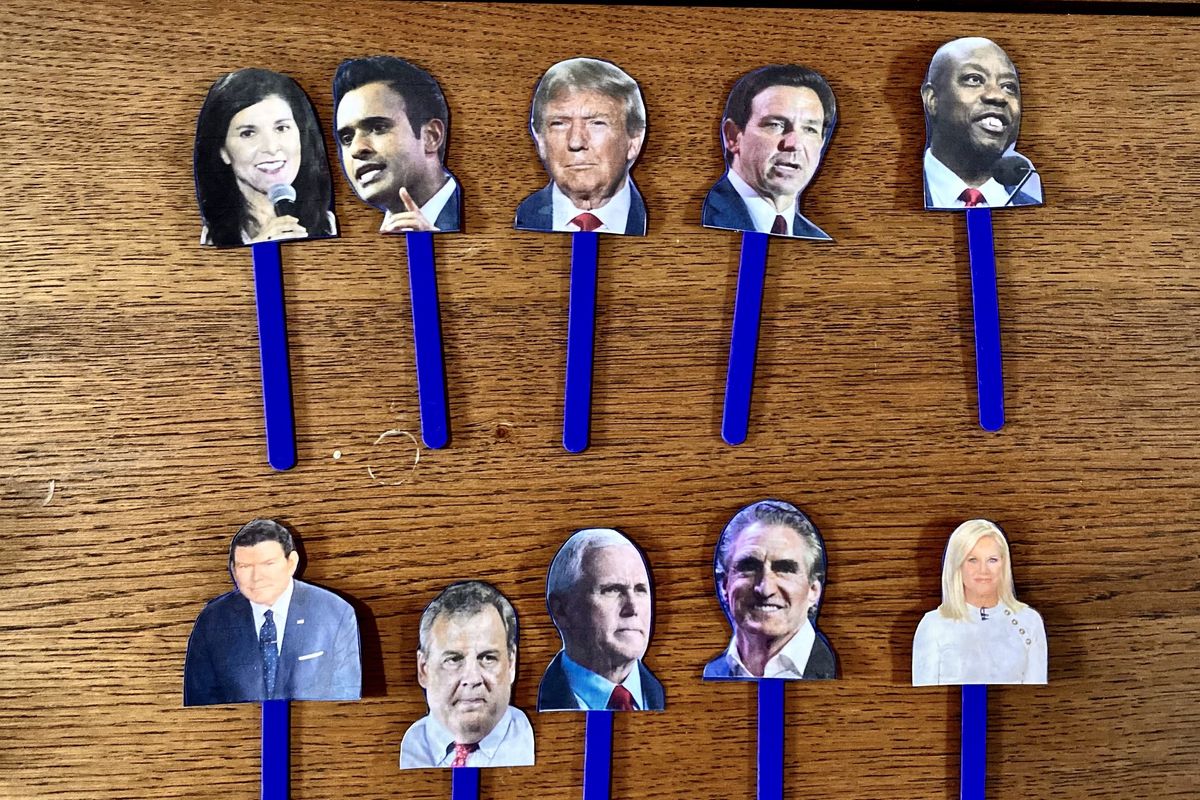 Who's going to drop out first?
Thank you, Nancy R!