The Capital Research Foundation published a report that George Soros has poured nearly $21 BILLION dollars into U.S. politics since 2000, aptly calling him "the biggest ATM for leftist political causes in the world." 23 years and $21 billion dollars later, has our country benefited from Soros' generosity? Even Democrats are beginning to catch on to the detrimental consequences of extreme left politicians.
Moreover, Soros has created a model for fellow billionaires to fund political activism, expanding his influence far beyond his dollar-and-cents value. Parker Thayer from the Capital Research Center describes Soros' influence in the following:
George Soros created the model for the modern politically inclined billionaire. His view of political giving as a philanthropic endeavor has created an entire class of copycat billionaires who generously fund activist politicians with too many degrees and not enough common sense.

Nowadays, the Left is funded by a whole host of billionaires, but even at the ripe old age of 92, Soros is still leading the pack.
Under the regime of Soros-backed attorneys, innocence is determined by the color of your skin rather than by the content of your character, rolling back everything Martin Luther King Jr. fought for. They ensure criminals are given a free pass while the innocent are prosecuted in their place—all in the name of their "woke" utopic agenda. One prosecutor even had the audacity to prosecute former U.S. President Donald Trump on clearly politically motivated charges.
It comes as no surprise that Soros is funding the Left's most powerful PACs, pushing money into leftist campaigns and causes. In 2022 alone, Soros poured $179,885,784 into Leftist PACs and candidate campaigns, ranking number one out of OpenSecret's 30,177 top politically affiliated organizations in terms of the sheer dollar amount.
Here are the TOP 9 recipients of Soros' EXORBITANT funding in 2022.
1. Democracy PAC II: $175,000,000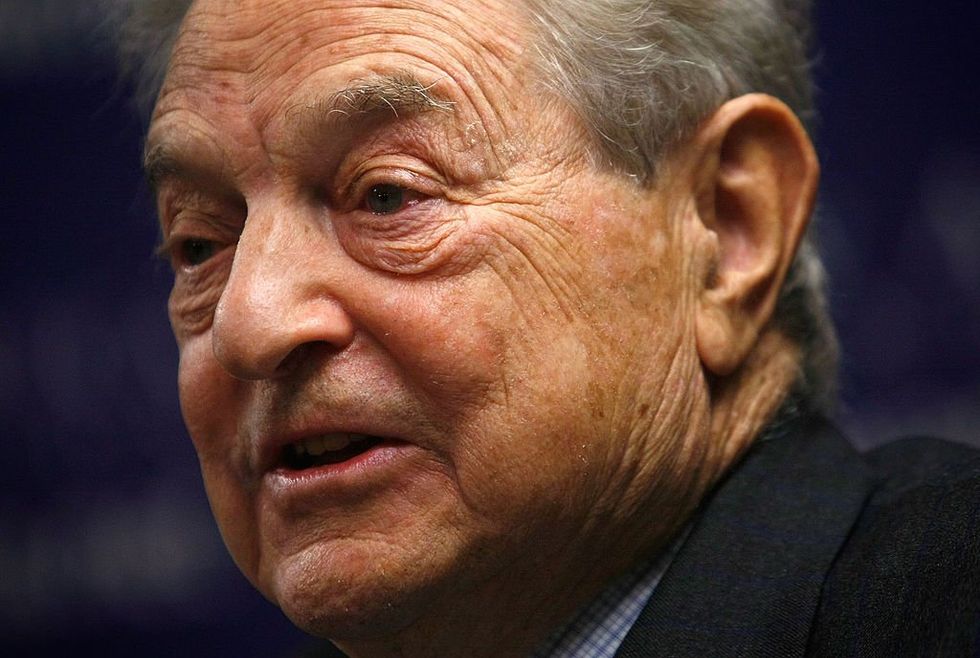 Alex Wong / Staff | Getty Images
It comes as no surprise that the top recipient of Soros' funding is another Super PAC owned by Soros himself. Democracy PAC II's recipients vary from Democrat congressional funds to leftist social organizations, including Senate Majority PAC, House Majority PAC, Black PAC, Black PAC, Care In Action Pac, and more. Most donations are $1,000,000 or more.
Soros poured $125 million into the PAC ahead of the 2022 midterms and another $50 million the following year.
2. Democracy PAC: $183,713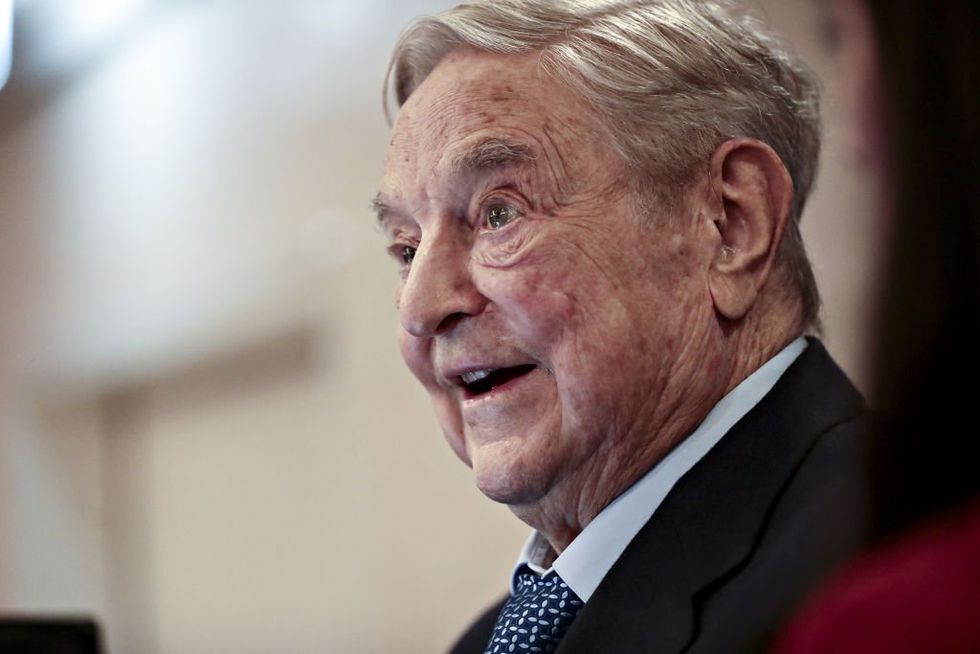 Bloomberg / Contributor | Getty Images
Democracy PAC was Democracy PAC II's predecessor that Soros founded in 2020 to help push Biden's defeat of Trump and the success of other Democrat candidates. In 2022, they spent $81,073,439 on Democrat candidates and causes.
3. DNC Services Corp: $1,593,332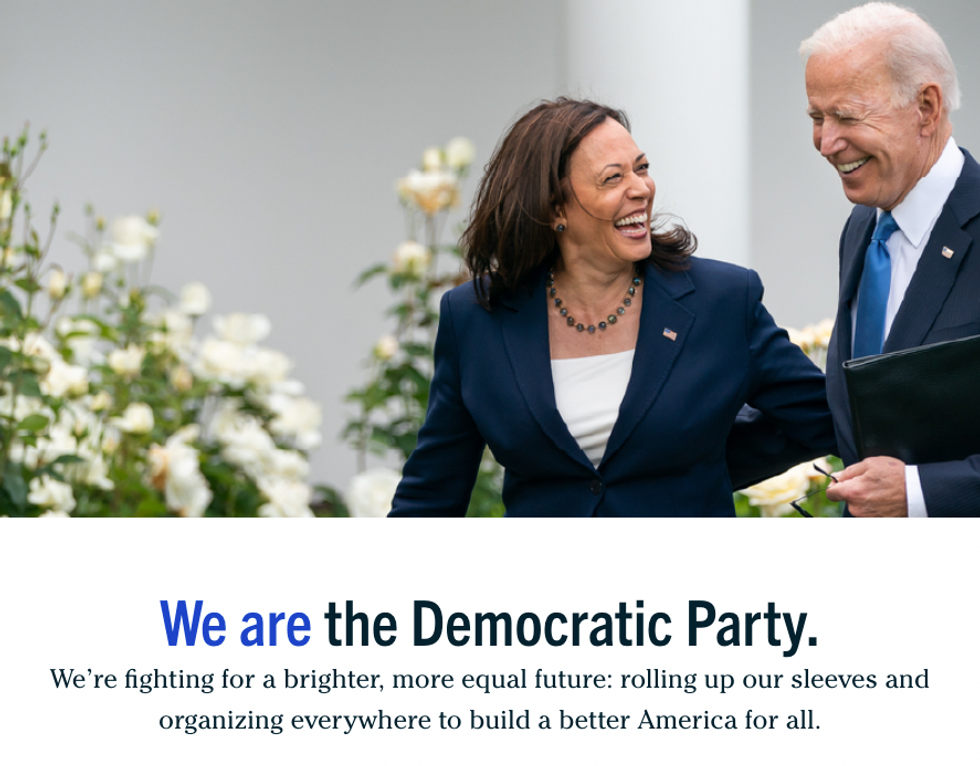 Katarina Bradford / Glennbeck.com | DNC Services Corp's site
The DNC is the activist arm of the Democratic National Convention. They fund campaigns of Democrat candidates around the country with their whopping $315,027,836 annual budget (as of 2022).
4. Colorofchange.org: $1,000,000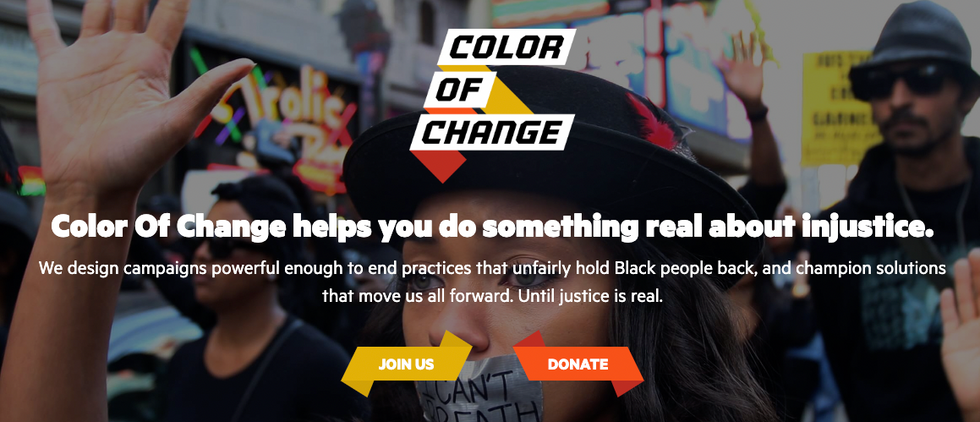 Katarina Bradford / Glennbeck.com | Color of Change's Site
Color Of Change recently came into the spotlight over Soros-backed Manhattan AG Alvin Bragg's prosecution of Donald Trump. Bragg received significant funding and support from Color of Change, a PAC dedicated to "end practices that unfairly hold Black people back." Out of their $4 million expenditures in 2022, Soros funded nearly a quarter of their entire budget.
5. Justice & Public Safety: $569,000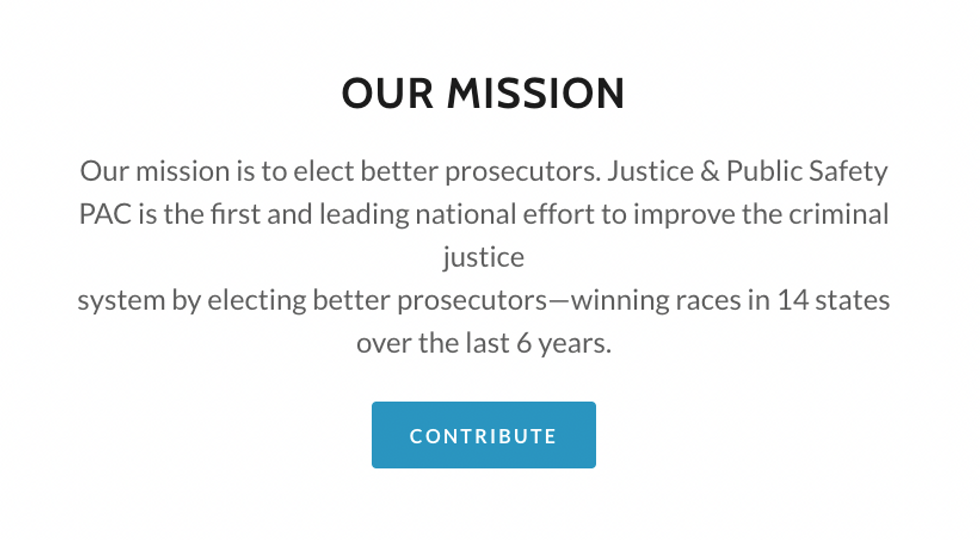 Katarina Bradford / Glennbeck.com | Justice & Public Safety's Site
The Justice and Public Safety PAC's sole aim is to get leftist prosecutors elected. As Soros contributed to 97 PERCENT of the entire PAC's 2022 budget, these prosecutors are likely Soros-backed.
6. Democratic Senatorial Campaign Committee: $505,500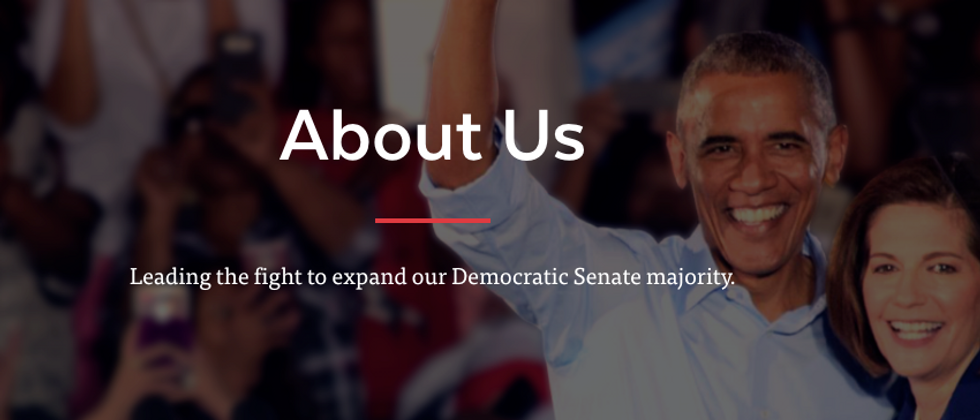 Katarina Bradford / Glennbeck.com | Democratic Senatorial Campaign Committee's site
The Democratic Senatorial Campaign Committee (DSCC) prides itself in being the only PAC solely dedicated to retaining a Democrat majority in the Senate. The PAC spent a whopping $298,027,976 in 2022 on Democrat Senatorial candidates, the top recipients of which were Democratic candidates in key election states, most notably, John Fetterman.
7. Forward Majority Action: $200,000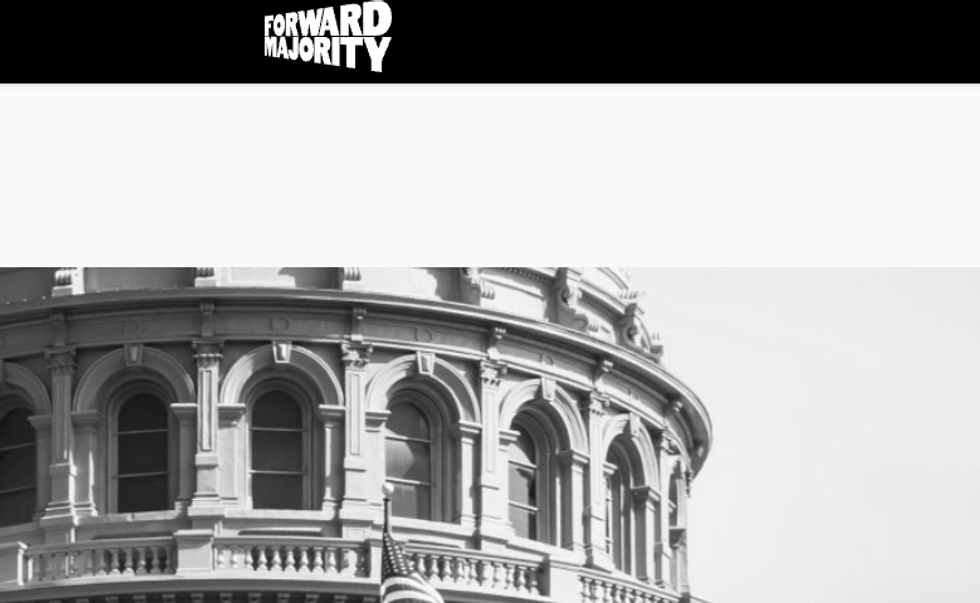 Katarina Bradford / Glennbeck.com | Forward Majority Action's site
Forward Majority Action focuses on securing Democrat seats in state-level legislatures. Is it any wonder why there has been a surge in local-level woke policies? They boasted of a nearly $14 million budget in 2022.
8. Raphael Warnock: $23,532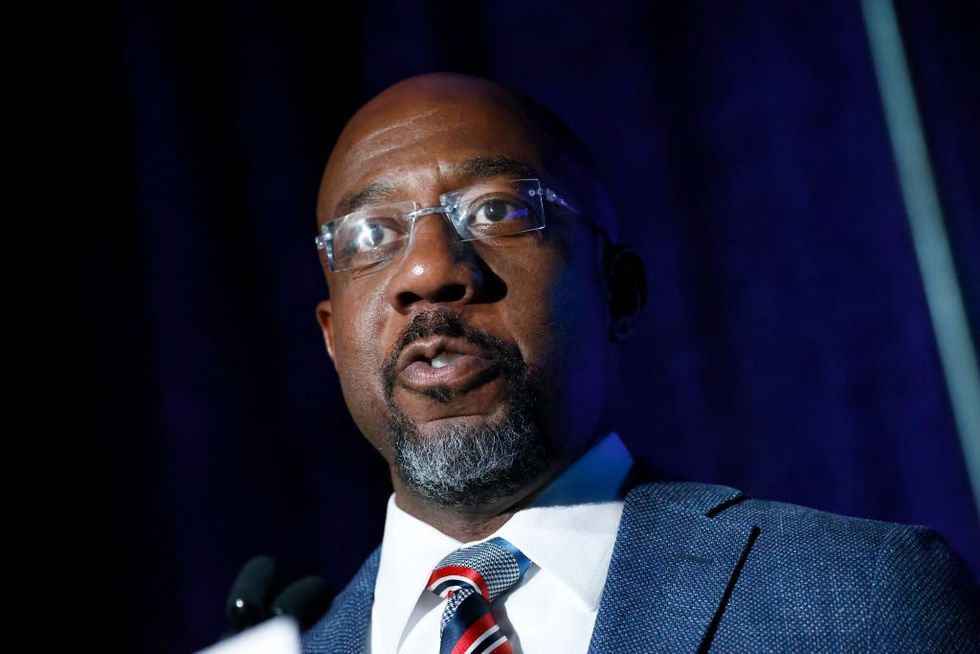 Paul Morigi / Stringer | Getty Images
Soros' PAC gave a significant donation into Progressive Georgia Senator Raphael Warnock's campaign amid the razor-thin 2022 runoff election during the midterms. Did Soros' donation save Warnock's seat from his Republican challenger?
9. Build Our Movement: $20,000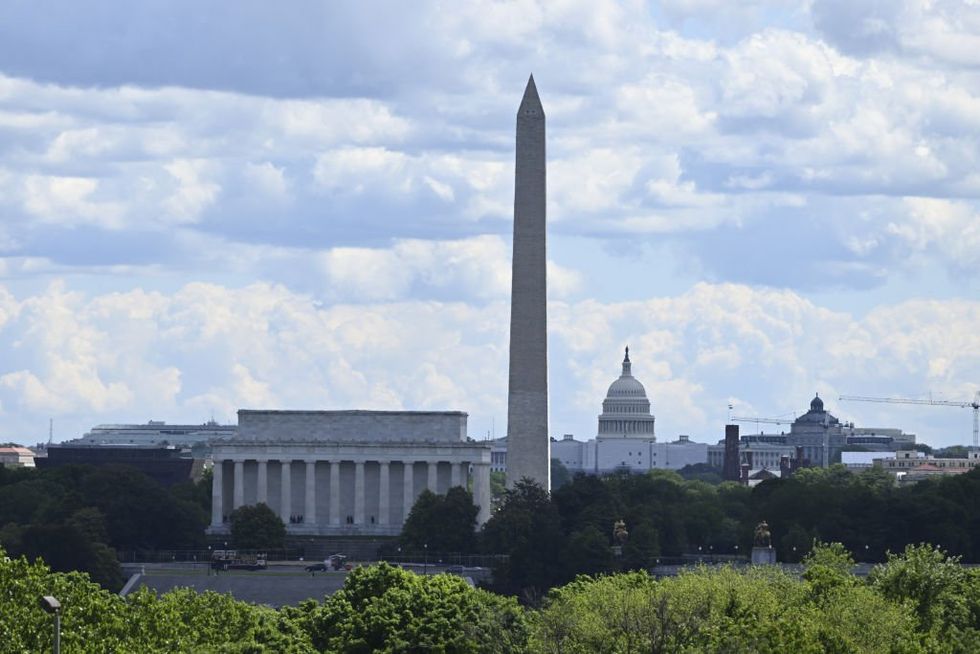 Anadolu Agency / Contributor | Getty Images
Build Our Movement poured $200,000 into Democrat federal candidates in 2022. Soros' donation made up 10 percent of their entire funding.