It's a bad day when you've stepped in dog poop.
But it's an even worse day when you're stepping in human poop — especially when underneath the poop is a dirty needle. That's the glory that is San Francisco today.
The city doesn't know what to do. There's more human feces in the street than ever before. This is starting to look like human evolution in reverse. And I want to be a helper in this situation.
And so, as a helper, I've got an idea for San Francisco. And I'm going to share it with you — free — at absolutely no cost to you. This is a public service.
We made a little sign — "No Human Pooping" — because I think that's clear enough, even for those who may be high on heroin, to understand.

Feel free to download and print as many copies as you'd like, and post them on your property. Or click the buttons below to share on social media.
Something has got to be done about this 💩.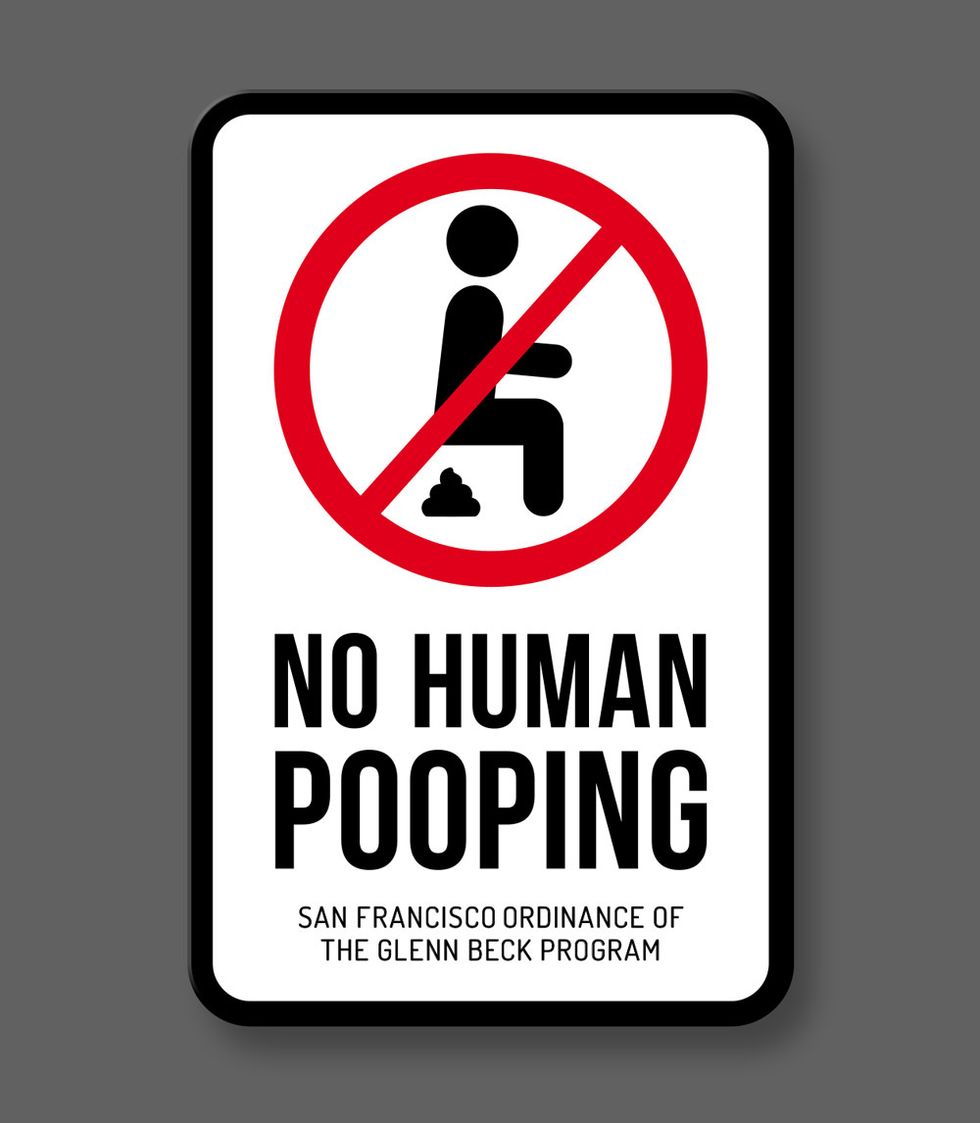 Click here to download your printable copy of the sign.